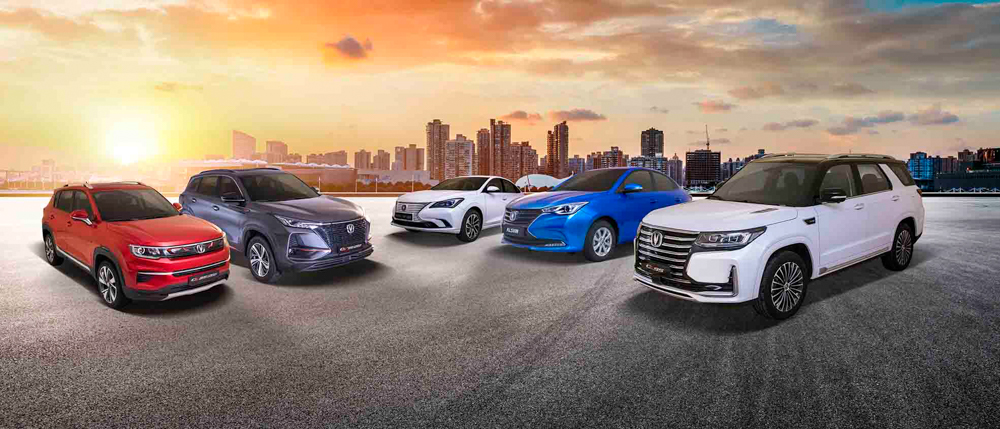 You've probably heard of the automaker Changan before. Launched last year as Berjaya Auto Asia's light commercial vehicle arm, the brand is now renamed Kaicene. After a little logo tweaking, a "new" Changan is coming and is set to join the melee of sedans and SUVs in the Philippines under its new distributor, Changan Motor Philippines, Inc. (CMPI).
CMPI is captained by Ma. Fe Perez-Agudo. If that name sounds familiar, she is indeed the same person at the helm of Hyundai Asia Resources Inc., the official distributor of Hyundai vehicles in the country. The Chinese automaker could not have chosen a more experienced leader to guide its entry (or reentry) into the Philippines during these turbulent times.
Alongside its brand launch, Changan will be debuting the following vehicle models that it thinks is representative of the hotly contested market segments in the country:
Alsvin (subcompact sedan)
CS35 Plus (subcompact crossover)
CS75 Plus (compact crossover)
CS95 (midsize crossover)
Eado EV460 (electric compact sedan)
The wildcard here is the all-electric Eado EV460 sedan, which joins the ranks of other zero-emissions cars from other manufacturers who have deemed the current times ripe for such vehicles. All Changan models are backed by a five-year (or 150,000km) warranty and a comprehensive after-sales program, which will certainly entice consumers and allow the brand to grab a sizable bite of the local car market.
Prices for the above-mentioned vehicles will be revealed at Changan's public launch on November 26.