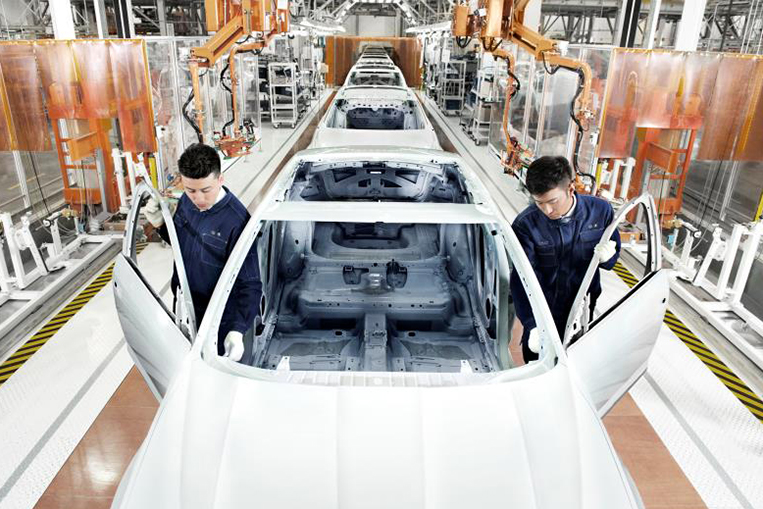 This morning, I received a text message from the local distributor of the Chinese automaker GAC, scheduling a meeting between me and its new sales and marketing vice president, longtime industry executive Nicky Mariano. If the name rings a bell, it's because that's the person who established Motor Image Pilipinas (Subaru) in our market, and was also most recently the managing director of Aston Martin Manila.
Any journalist who has spent decades covering the Philippine automotive industry would be right to wonder: "Why on earth would someone who has handled Subaru and Aston Martin—and worked for Toyota and General Motors—want to join a Chinese brand?"
But I'm not any motoring journalist. Apologies if that comes off as arrogant, but what I mean is that I'm someone who has been closely observing the progress of China in the world of automobiles. From the mid-2000s when the Chery and Great Wall test units we borrowed were so bad their door handles randomly fell off, to last summer when I finally agreed to travel to mainland China to visit SAIC Motor's manufacturing facility for Volkswagen vehicles, I personally witnessed how fast the Chinese car companies had improved and evolved. One thing is clear to me now: They are no longer the joke of the industry. If you're still laughing at them, you have no idea what's about to happen.
Folks, it's officially official: We're in the midst of a Chinese invasion.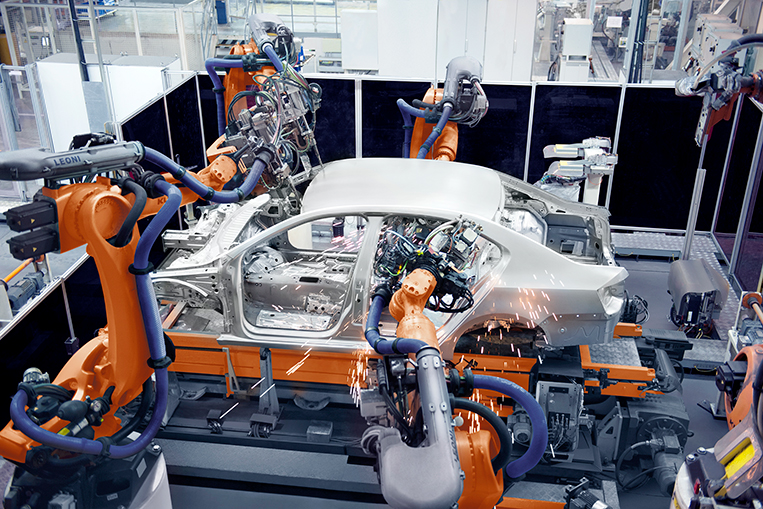 Another veteran Filipino industry executive who has crossed over to the Chinese camp is Froilan Dytianquin, whose last post was at Mitsubishi Motors Philippines as senior vice president for marketing. As you read this, he is now the general manager of Geely Philippines' sales and marketing division, and is preparing to relaunch the brand under the banner of a new distributor in Sojitz Corporation.
Of course, you also know that Chinese light commercial vehicle specialist Maxus has already entered our market by way of Ayala Corporation. Likewise, there's now Changan through the same Malaysian group that imports and sells Mazda and SsangYong vehicles. And these are all in addition to long-existing Chinese brands in our territory: BAIC, BYD, Foton, Haima and JAC.
Plus, let's not forget that the British brand MG is doing very well with its Chinese-made vehicles. Meanwhile, even well-established non-Chinese automakers have started to source some of their offerings from the People's Republic, like Kia with the Soluto and Hyundai with the Reina. In fact, the entire product lineup of Volkswagen Philippines comes from China, a testament to the country's advanced manufacturing technologies and processes (I know this because I've toured the factory myself).
Here's the thing: For many of us (especially those 35 years old and above), our perception of Chinese cars will probably no longer change. No matter how much they improve with the passing of time, we've already made up our minds—that they suck and that only losers will buy them.
No matter how much Chinese cars improve with the passing of time, we've already made up our minds: They suck and only losers will buy them
Which reminds me of my father. Now based in the United States, my old man asked me to help him purchase a Ford Mustang back in 2008. When I tried to convince him to get a Japanese car instead—perhaps a Honda Accord or a Toyota Camry, either of which I felt would be a better match for somebody his age—he reacted as though I had suggested that we go buy a jalopy assembled by a bunch of backyard mechanics. I later realized that this was because Japanese cars in his heyday (or the 1960s) were like the Chinese vehicles of the 2000s. And he got stuck in that belief, like the World War II soldier who was trapped deep inside a forest and had no idea that the fighting had long been over. He was completely incredulous whenever I told him that Japanese cars were already so much better than American ones in terms of quality and reliability. There was simply no way he'd be caught dead driving a sedan from a Nippon brand.
So you see, you can hate the Chinese all you want—either because you sincerely believe their products are shoddy or merely because you detest their politics—but they're coming for a piece of our car market. Like it or not, this is coming to pass in your lifetime (unless you're 80 now, in which case the chances might be slim).
Chinese automakers aren't aiming for us, my friends. We're old. We're on the way out. We're retiring soon. They're going after the next generation, whose tech-savvy members are easily mesmerized by fancy gadgets. So whine and sneer if you want to—it wouldn't make a difference. Chinese-made automobiles will eventually flood our market, and there's nothing you and I can do to stop them.