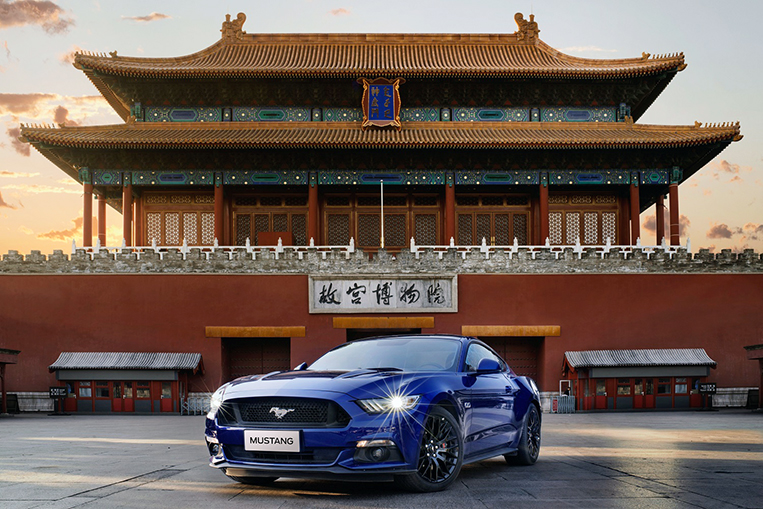 The Chinese are coming! The Chinese are coming!
This might be the modern-day call of Paul Revere on his famous "Midnight Ride," warning of the impending movement of British troops. On second thought, the more appropriate call should be:
The Chinese have landed!
Volkswagen is among the first car companies in the Philippines to import vehicles from factories in China, under a trade pact that reduces import duties on Chinese-made automobiles to 5%. VW now imports (or will import) the Santana, the Santana GTS, the Lavida, the Lamando and the Tiguan for sale in the Philippine market.
Rather recently as well, Hyundai announced that it was preparing to export its China-made vehicles to Asia, presumably including the Philippines. Reports claim that this could happen as soon as the end of the year.
Indeed, much of the future of the global auto industry will have China writing a good part of that story. It has, after all, displaced the United States as the biggest car market in the world with a total of around 28 million new vehicles hitting Chinese roads last year compared to around 17 million in the US. In terms of passenger-car sales alone, China has outsold the US for almost a decade now, since 2009. Though the rate of growth has slowed, it is unimaginable that any other market will outpace China soon or ever.
So whatever direction the Chinese car market takes will surely influence what the automakers of this world do and will do.
Car production in China has grown spectacularly from around five million units 10 years ago to almost six times as much today
Take electrification, for example. As a matter of national policy, China was the first to make a bet on electric vehicles or what they term as New Energy Vehicles. Unlike other major economies, the Chinese government did not stop at stipulating more stringent emission or Corporate Average Fuel Economy standards. It went much further by clearly stating that electric vehicles would—should—be the way forward. Policies to promote the manufacture, operation, purchase and ownership of EVs were widely instituted.
In addition, the government also promoted the development of electric batteries, the propagation of vehicle charging stations and technologies, as well as the more efficient distribution of electricity.
Any doubts that car manufacturers had regarding the timeliness, the appropriateness or the sustainability of EVs did not last long. For a long while, the automakers hemmed and hawed about their green goals and paid more lip service than action to their rollout of alternative-energy vehicles. But as long as China was part of their equation for business growth, there was no choice but to act electric without any further delay. There was no discussion—'if' easily gave way to 'when'.
In China, scalability is a redundant term—it almost goes without saying. Since the country is the world's largest auto market, production capacity naturally becomes a critical consideration to growth. He who cannot produce, cannot sell. By extension, he who cannot produce a lot, cannot sell a lot.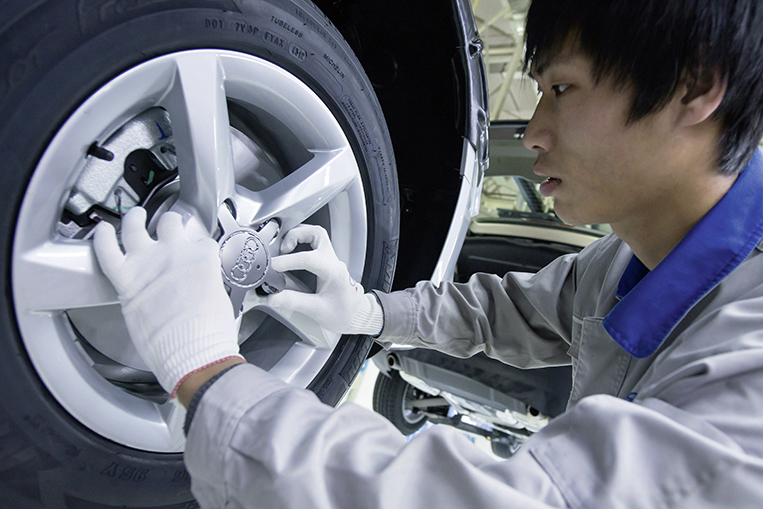 Car production in China has grown spectacularly from around five million units 10 years ago to almost six times as much today. To be sure, capacity has grown even more since most original equipment manufacturers have been playing catch-up to meet domestic demand. Lately, reports have it that Toyota and Nissan are considering to expand capacity even further. Higher tariffs on US-made vehicles imported to China—as much as 25% versus 15% from other countries—also has companies like BMW and Volvo looking to increase local production in China. Production is soaked up by the domestic market. For example, it is reported that last year, production was over 29 million on sales of over 28 million. Theoretically, the gap of about a million went to inventory buildup or exports.
Recently, however, auto sales in China have started to cool down. Growth is not as rapid. This raises the specter of overcapacity that, in turn, could lead to idle factories and even factory layoffs. Not a good thing. The natural first recourse is to export its excess capacity. This will accelerate the arrival of Chinese-made vehicles to our shores and others in the region, if not the world. This could lead to further imbalances in trade especially since cars are big-ticket items. Production strategies of automakers will need to be reviewed and revised accordingly.
Another area where China is charting the future of the automotive industry is in the purchasing experience. In fact, China is already penning the draft for how auto retailing will look like. Ford, for instance, has trialed, together with Chinese e-commerce giant Alibaba, an unmanned car-vending machine in Guangzhou. The claim is that by using Tmall or its Taobao mobile shopping app, a car buyer can take delivery of a new vehicle in 10 minutes or under, without a single salesman or staff member in sight.
If this experiment succeeds, this may be a big disruptor for auto retailing. Brick-and-mortar dealers as we know them today will need to literally reconfigure their business. I once read that car prices have been among the stickiest in the downward direction. Despite the advent of technological breakthroughs that have led to significant gains in manufacturing productivity and efficiency, car prices have remained steady or in an upward trajectory. Do you recall a time when prices dropped, excepting perhaps when government levies were removed? I think we all know the answer to that.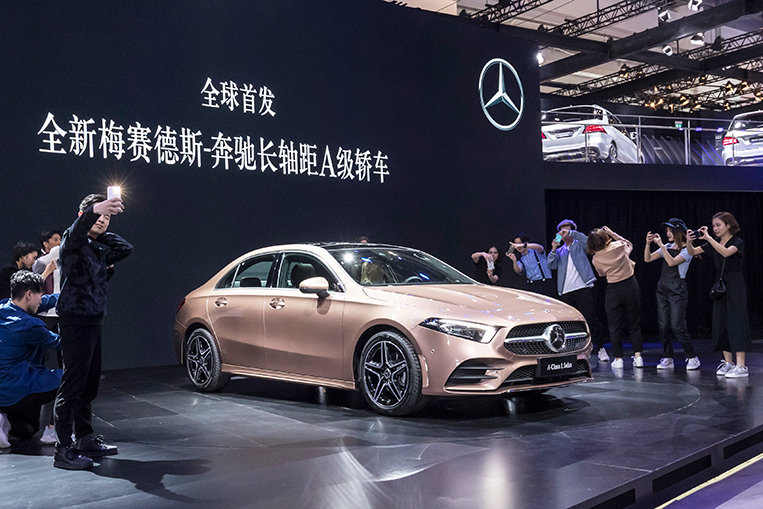 Of course, some say this is because the level of technology, design and engineering that goes into cars these days has risen tremendously. You can't argue with that. Another contention is that the cost of intermediation in sales has never gone down—just up, up, up. Conventional wisdom says that the only way to increase sales is to increase sales outlets and salespeople and marketing spend. This business-as-usual approach has led to the sustained rise in costs of sales. With the Chinese rewriting the process by leveraging innovations in e-commerce, connectivity and digital platforms, "business unusual" may just be the breakthrough that has been long in coming.
The Chinese influence on the car industry is undeniable and inevitable. The one big thing they have going for them is that they are the last entrant. Therefore, they are working off a clean sheet. They have no legacy costs and nothing much to deconstruct. Without all the excess baggage, they will be driving the future of the industry hard, fast and furious. Fasten your seatbelts and enjoy the ride.