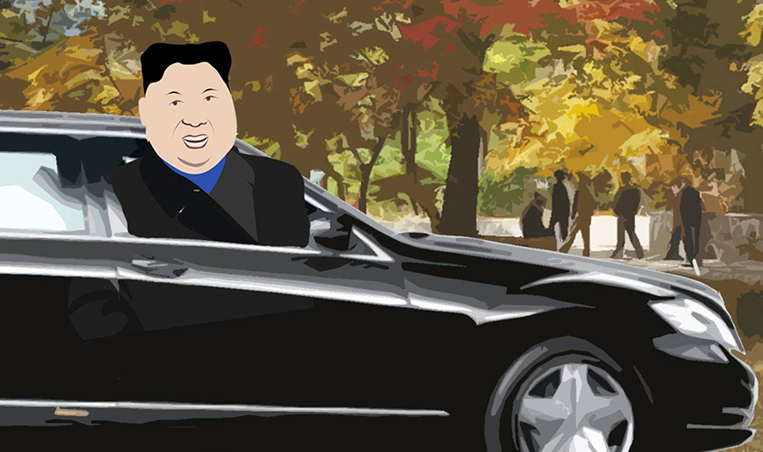 Several of the world's leaders—including our very own—are shuttled around in Mercedes-Benz cars. But while the German automaker will probably be more than happy to announce that Philippine presidents have ridden bulletproof S-Class sedans, the same cannot be said about Kim Jong-un. The North Korean dictator is often seen chauffeured around in Merc limos, and the brand's parent company is baffled by the very fact its vehicles ever reach the single-party state.
Responding to an Associated Press report on Kim's travels, Daimler claims that it has "absolutely no idea" about how its Mercedes-Benz cars land on North Korean soil. The company and its luxury car division have not had any official business in North Korea for at least 15 years. It also says that it complies with the sanctions imposed by the United Nations, which include banning the exportation of certain luxury goods to the despot-ruled country. These embargoes are enforced in order to condemn and curb the progress of North Korea's nuclear weapons program.
At Kim's recently concluded state visit in Vladivostok in Russia, the North Korean leader was seen stepping out of a Mercedes-Benz S600 Pullman Guard, a stretched and armored version of the S-Class luxury sedan. His limousines often accompany him to his foreign engagements. These vehicles and other luxury goods are said to be brought into North Korea by intermediaries in China or Russia in order to circumvent the UN sanctions.