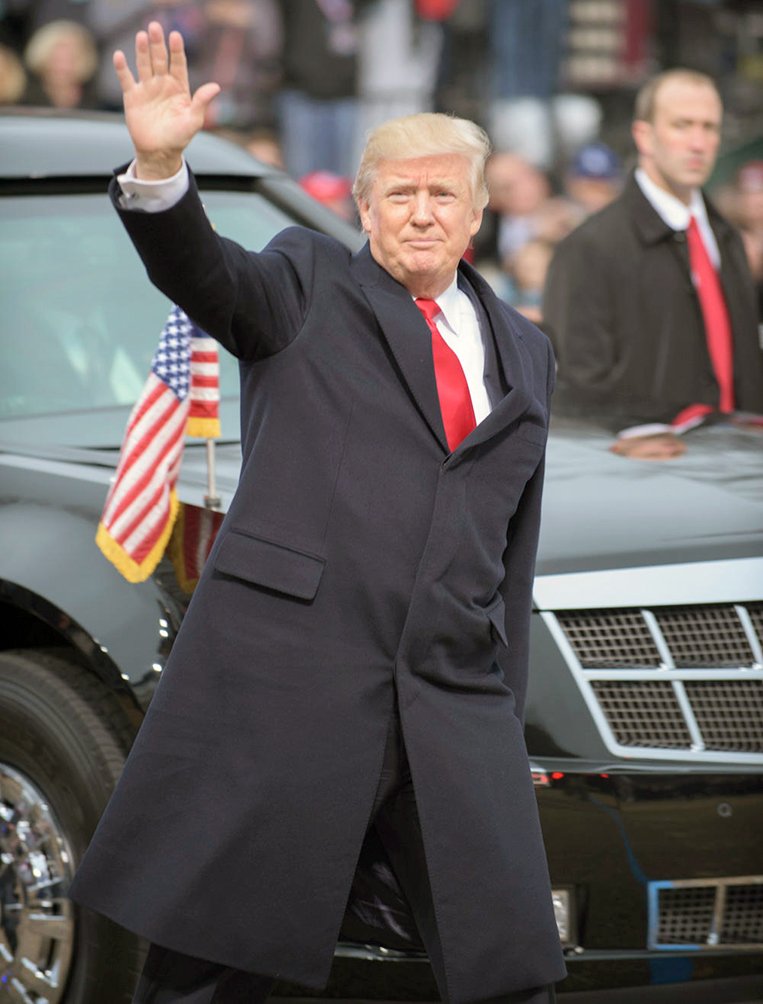 See that douchebag gentleman waving at remorseful voters adoring supporters? That, of course, is the United States' 45th president, Alec Baldwin Donald Trump. And he's coming to the Philippines, you guys!
Yep, the most ridiculous powerful man in the world has begun a five-nation, 12-day trip around Asia, and our country happens to be one of the destinations (specifically for the 31st ASEAN Summit slated for November 10 to 14).
And because the Russian American president is coming, it's only natural to expect his thugs the US Secret Service to surround him with the best protection possible. And that budget-depleting protection involves an armada of bulletproof vehicles, including the presidential car (a specially built Cadillac named The Beast) and several Chevrolet Suburban SUVs.
The Secret Service's social media manager is happy to share on Facebook a couple of photos showing the fleet the gang is bringing over to Asia.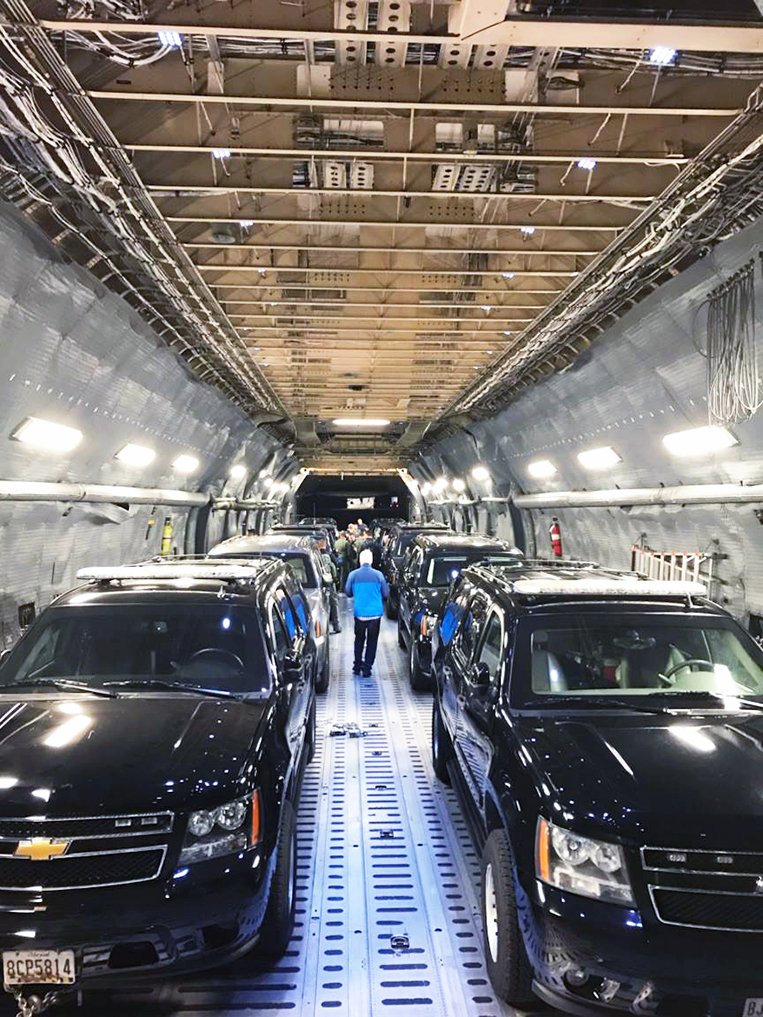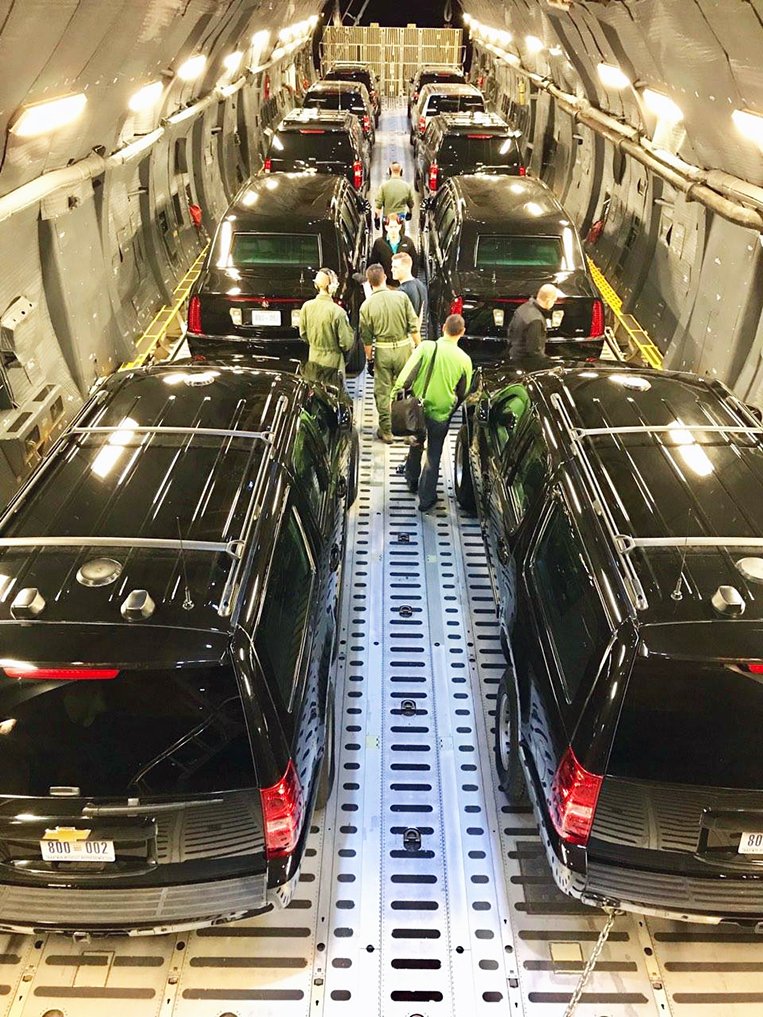 The caption reads: "President Donald J. Trump is on his way to the Asia trip, and we couldn't very well leave our cars and the presidential limo aka The Beast behind!"
Yay!
Staring at the two pictures, we could make out two limousines (presumably The Beast and a decoy) and about eight SUVs. The Suburbans will serve as route vehicles, lead cars and sweepers. Nobody is getting near the Orange Man Donald.
Send us photos should you chance upon the circus motorcade.