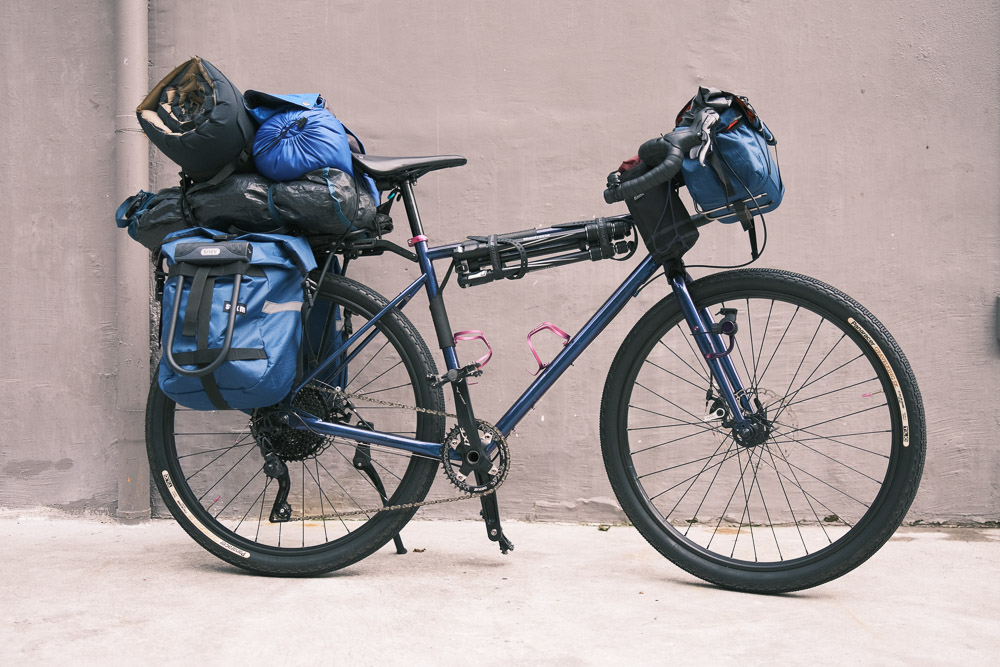 After driving to Baguio with Suzuki recently, I wanted to explore the City of Pines by bicycle but never got the opportunity. That is, until I was invited by a friend to go "bikepacking" there. The term has multiple definitions depending on whom you ask.
But as far "Sang-at Sakbat" was concerned, cyclists were to climb up Kennon Road and go camping at Pine Trees of the World Park on June 30. This is part of the monthlong "Baguio Bike Festival," which started on June 3 (World Bicycle Day).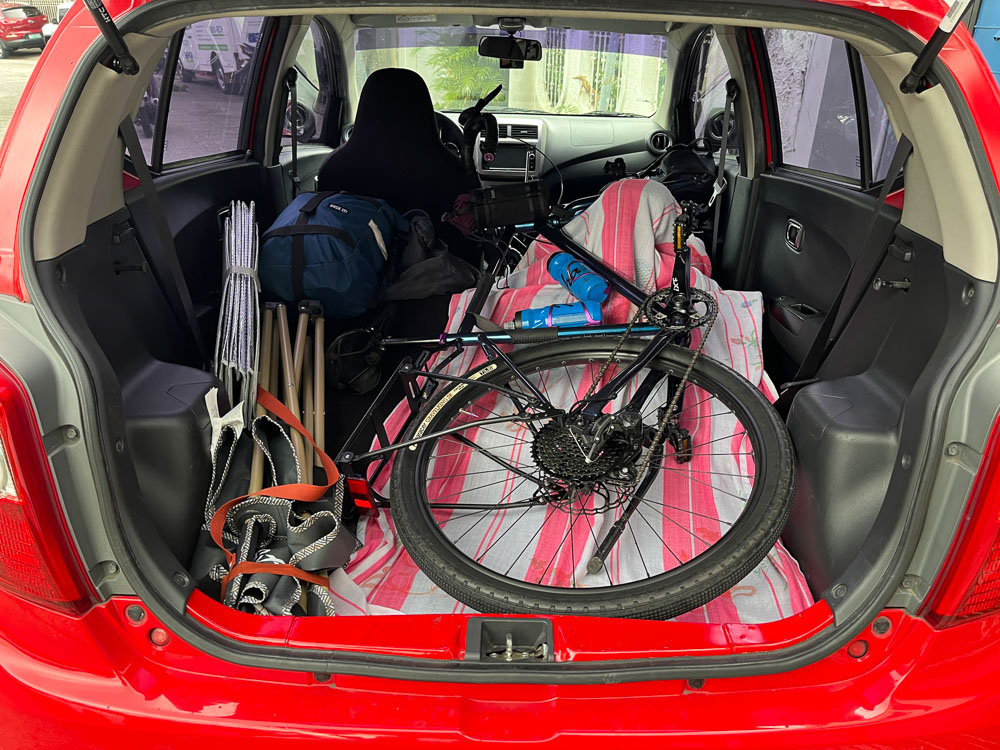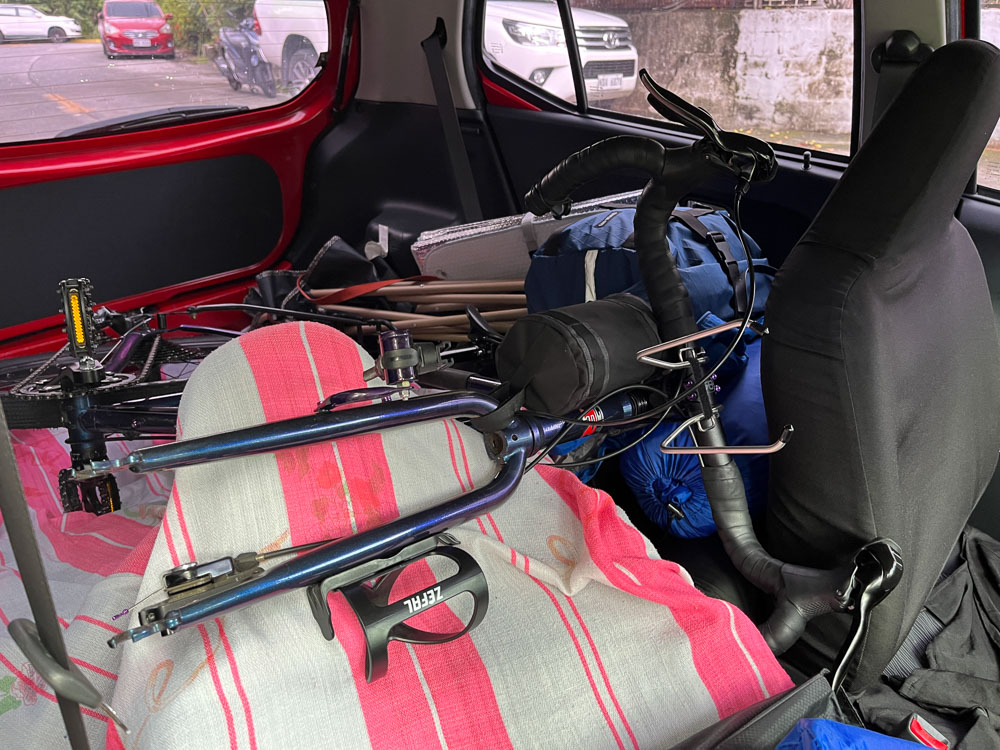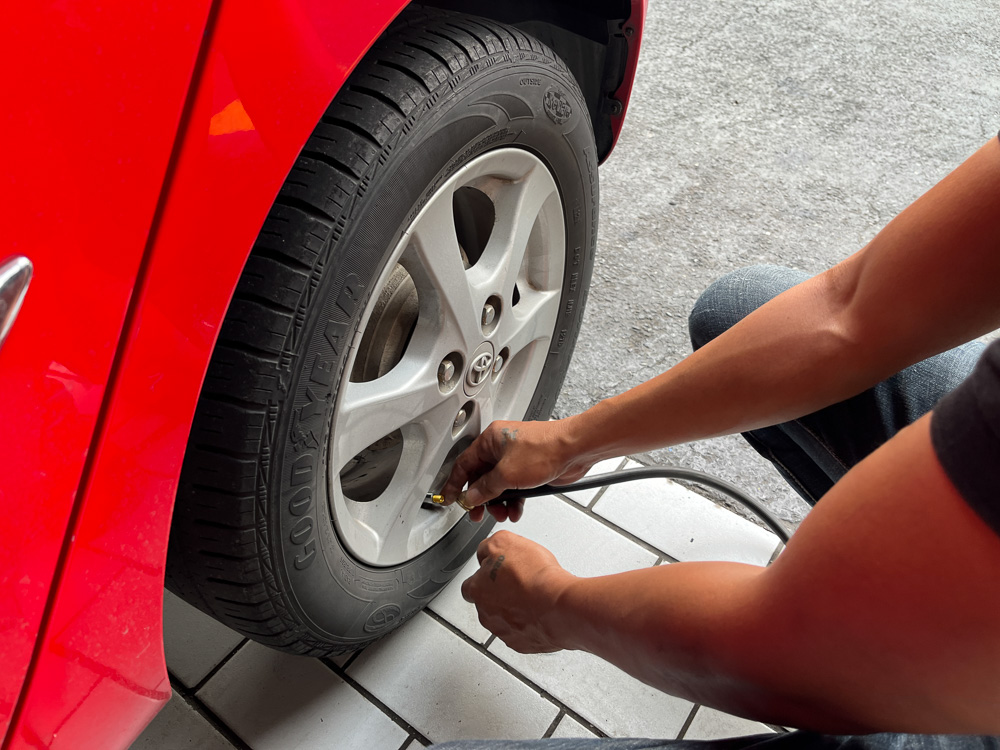 This sounded exciting. However, I was also greatly anxious. What worried me more wasn't the biking, but the driving. The farthest place I had driven alone at that point was Clark, and that was a relatively chill drive thanks to NLEX and SCTEX.
However, Baguio is only accessible from Metro Manila via Aspiras-Palispis Highway (or Marcos Highway), which is filled with slow-moving trucks and buses traveling along the tight and twisty road. The trip was more than 250km long one-way, so I had to leave a day before to make sure I could properly rest.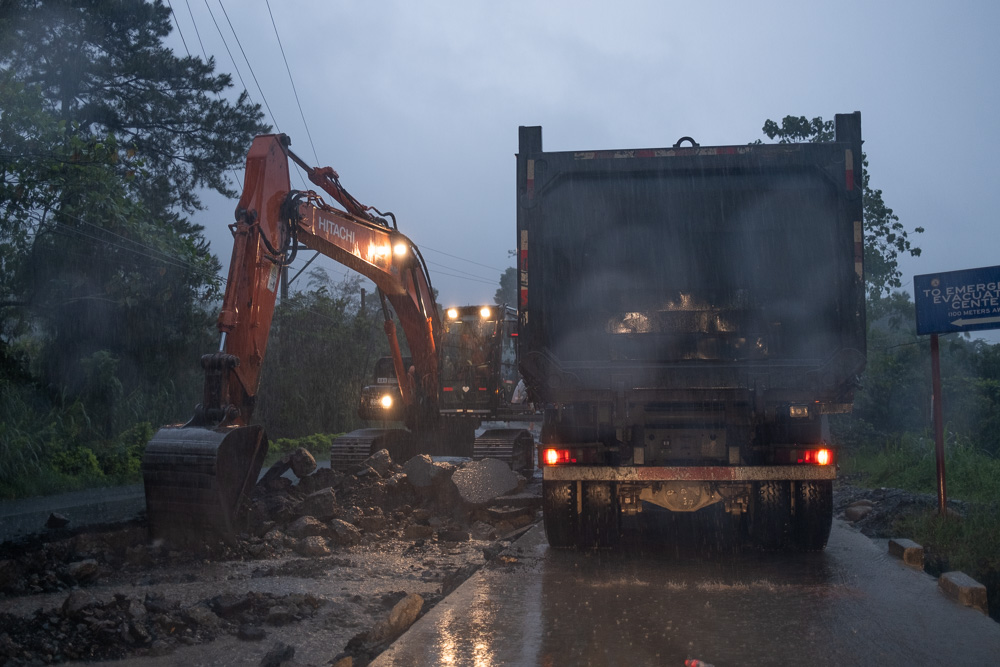 I departed from Metro Manila on Thursday after lunch around 12:30pm, expecting to arrive before night. But I arrived in Baguio City at 7:30pm past dinner time.
NLEX, SCTEX, and TPLEX were relatively clear with the difficult part being the national road. Not only was the sun going down, but it also began raining hard. After overtaking the slow-moving traffic, I got to enjoy the clear road while listening to Eurobeat.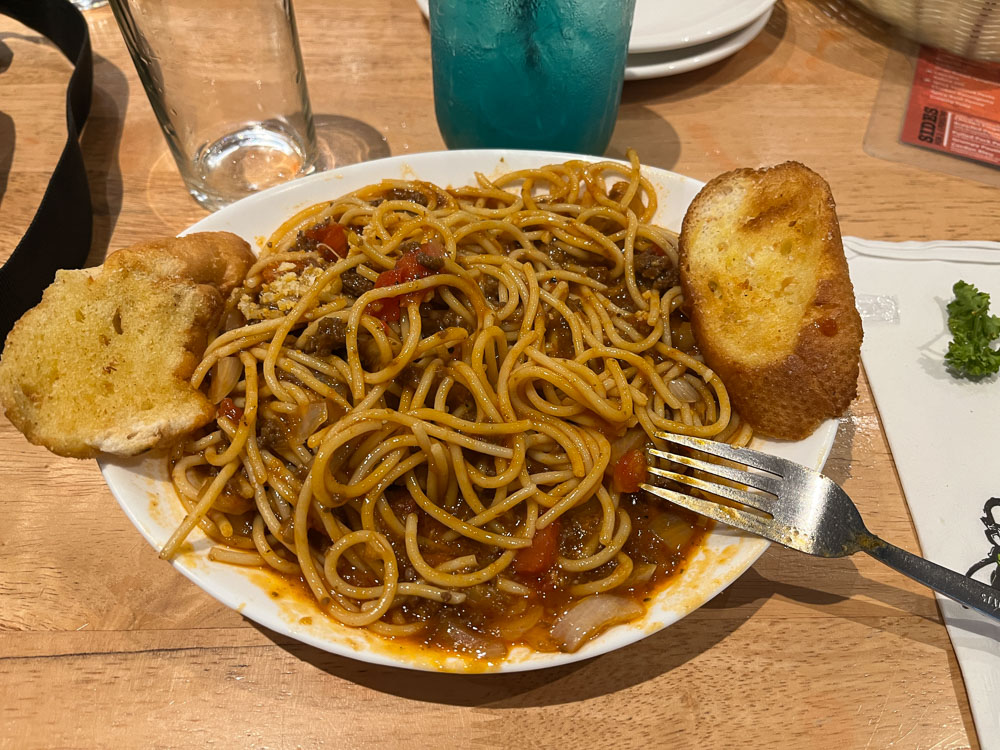 Upon arriving in Baguio City, I was greeted with a similar sight found in Metro Manila—traffic. Meanwhile, navigating through the streets was also difficult since Waze wasn't aware of the one-way roads.
I finally arrived at my destination, and since I was hungry and tired, I didn't want to bother looking for a restaurant. So, I decided to eat at Grumpy Joe near my lodging. But parking was full, and I had to wait a bit for a slot.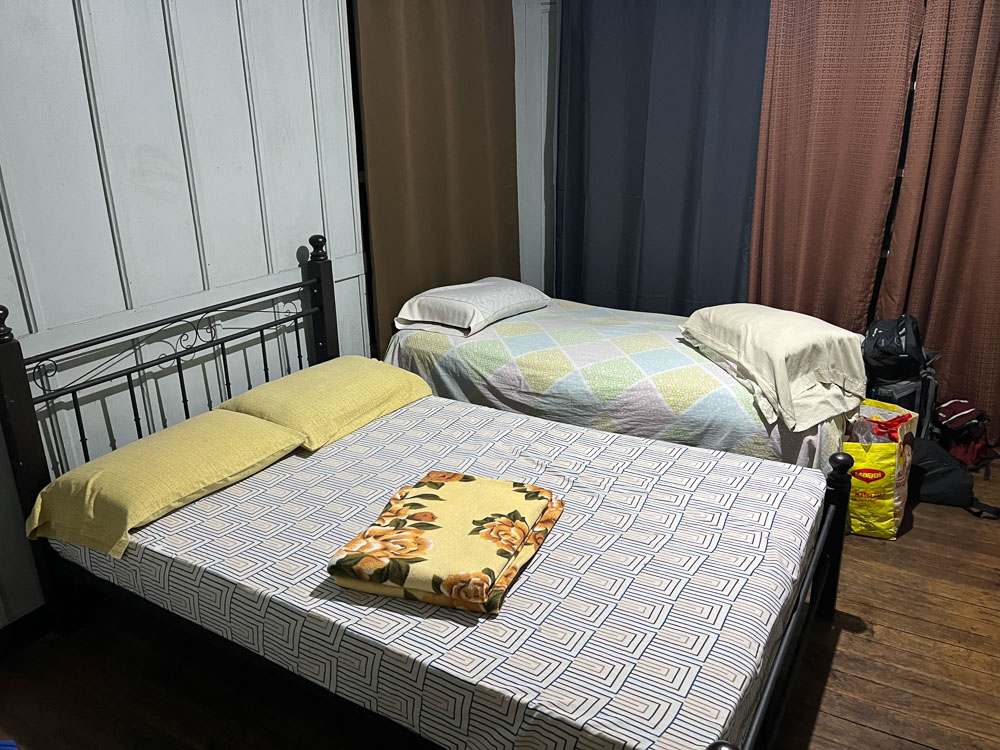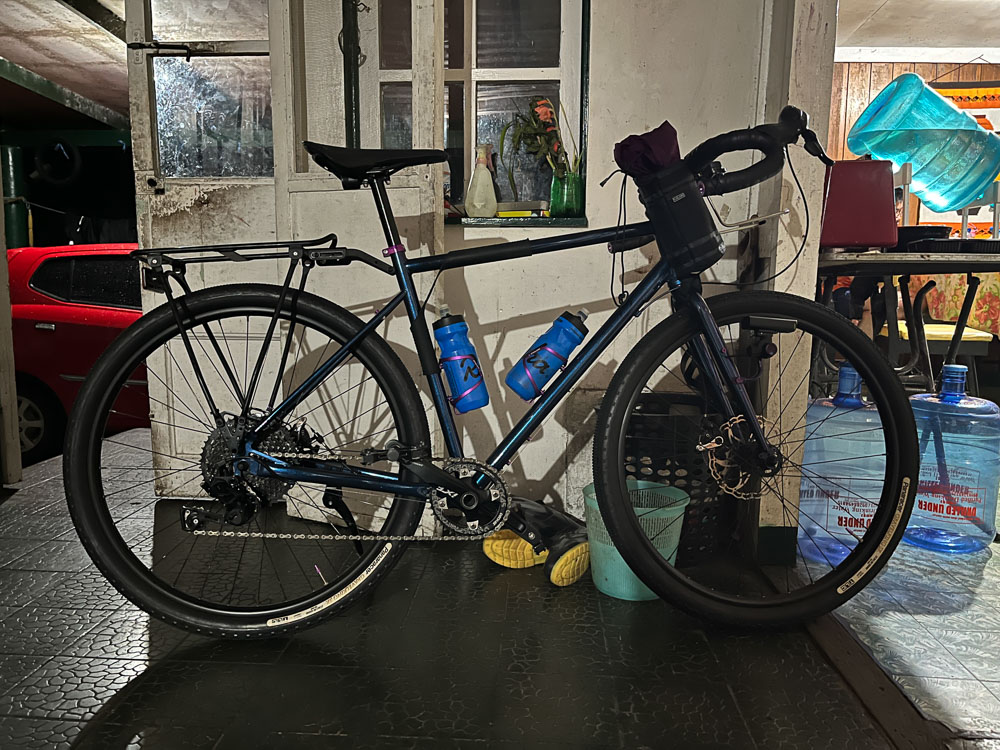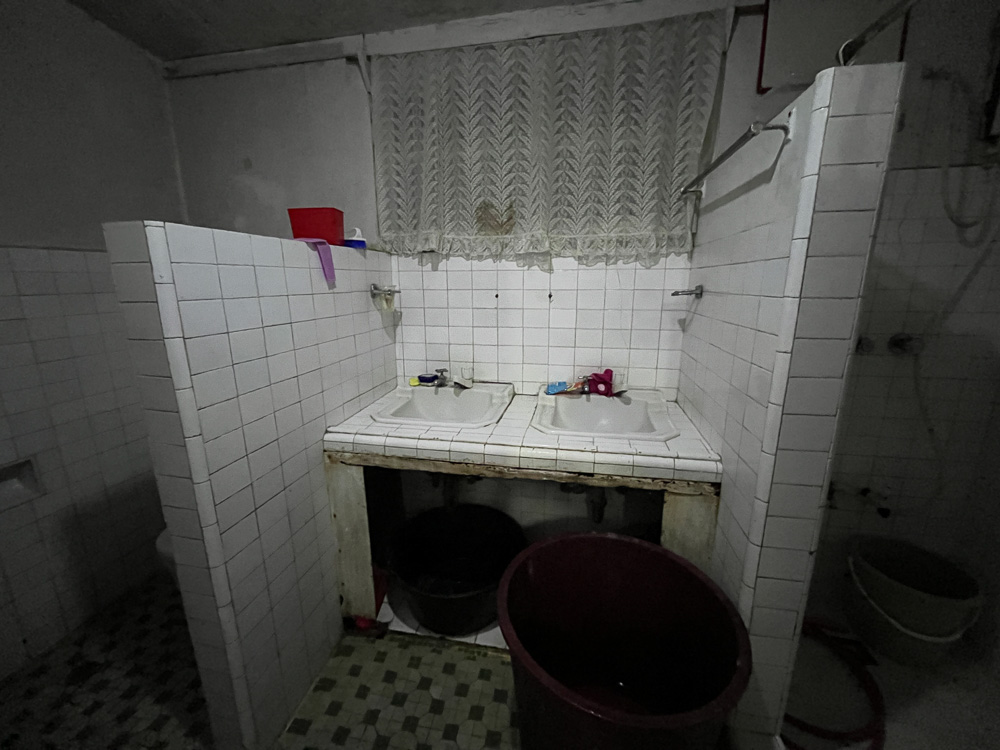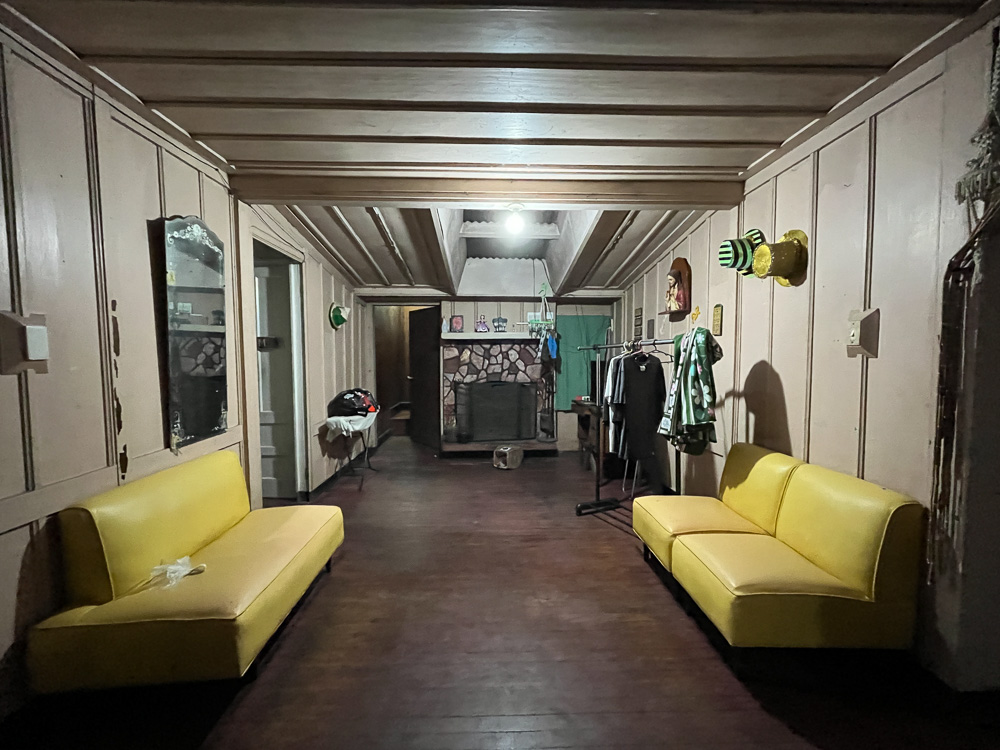 After having a late dinner, I went to the homestay near the restaurant. I didn't mind not staying in a five-star hotel as long as the accommodation was clean and there was Wi-Fi.
And boy, was I surprised. I knew not to expect much, having been told it was P250 per night. But it was as bare-bones as things could get. It didn't matter, though, as I didn't come here to relax.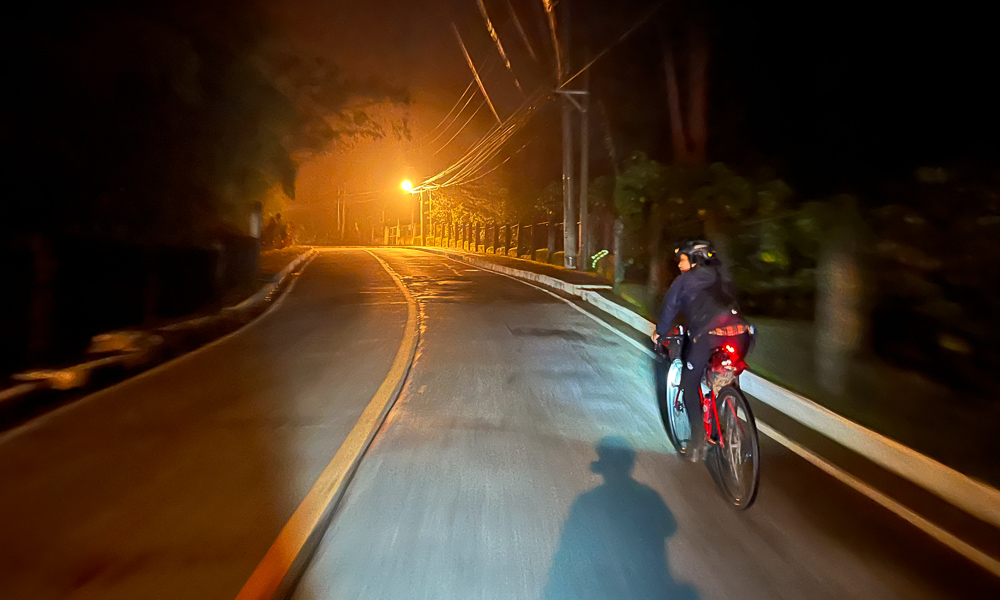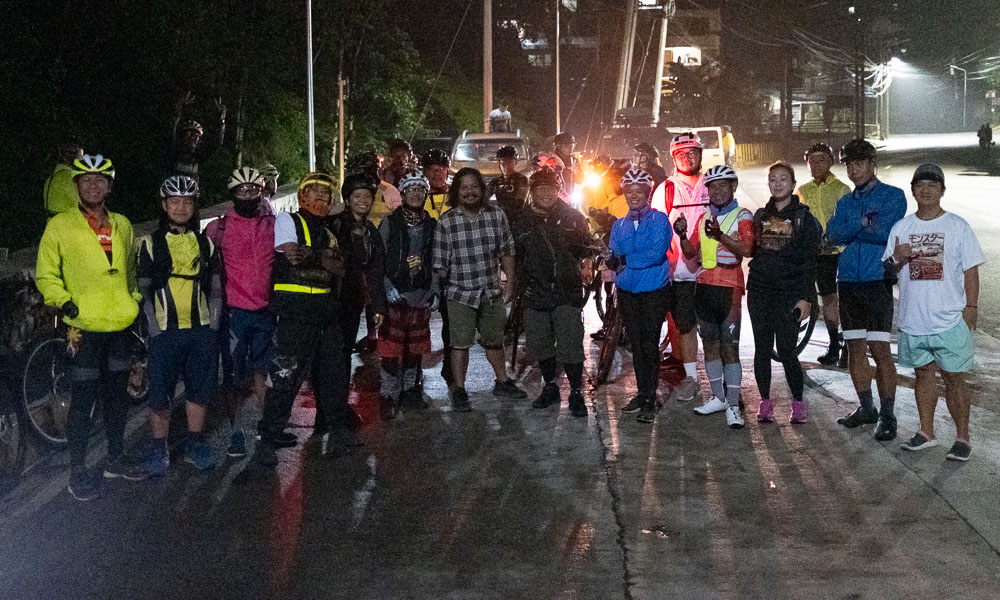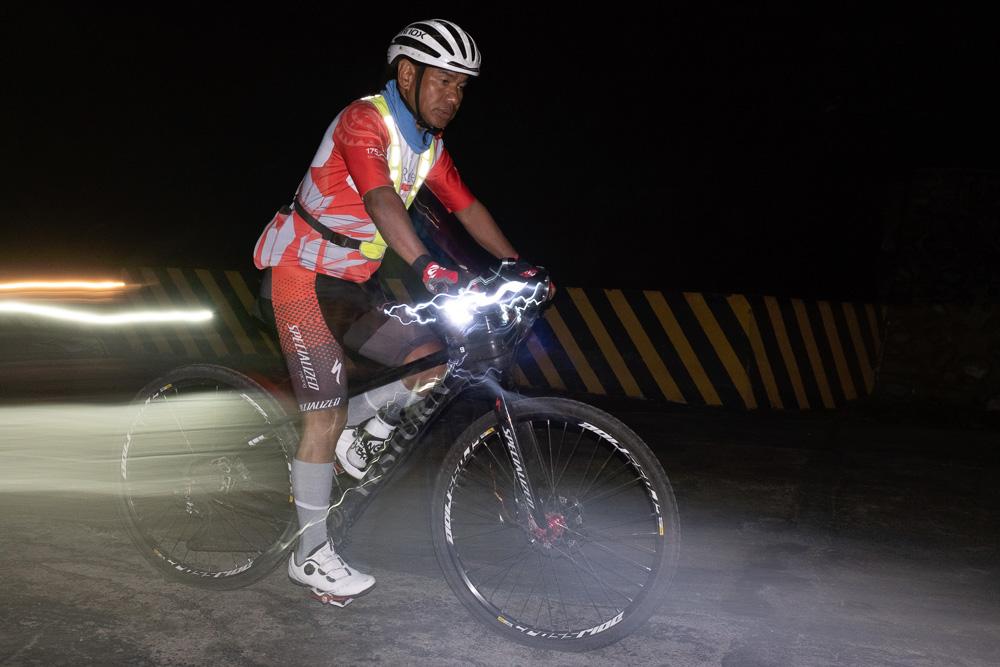 My friend told me that ride-out was at 2:30am to get to the meetup point at the Benguet Arch by 6am. While I could have ridden the service vehicle, I joined the locals who went down Kennon Road on their bikes at 4am. After all, there was no telling when—or if—the road was going to be open to the public again, so I might as well make the most of the opportunity.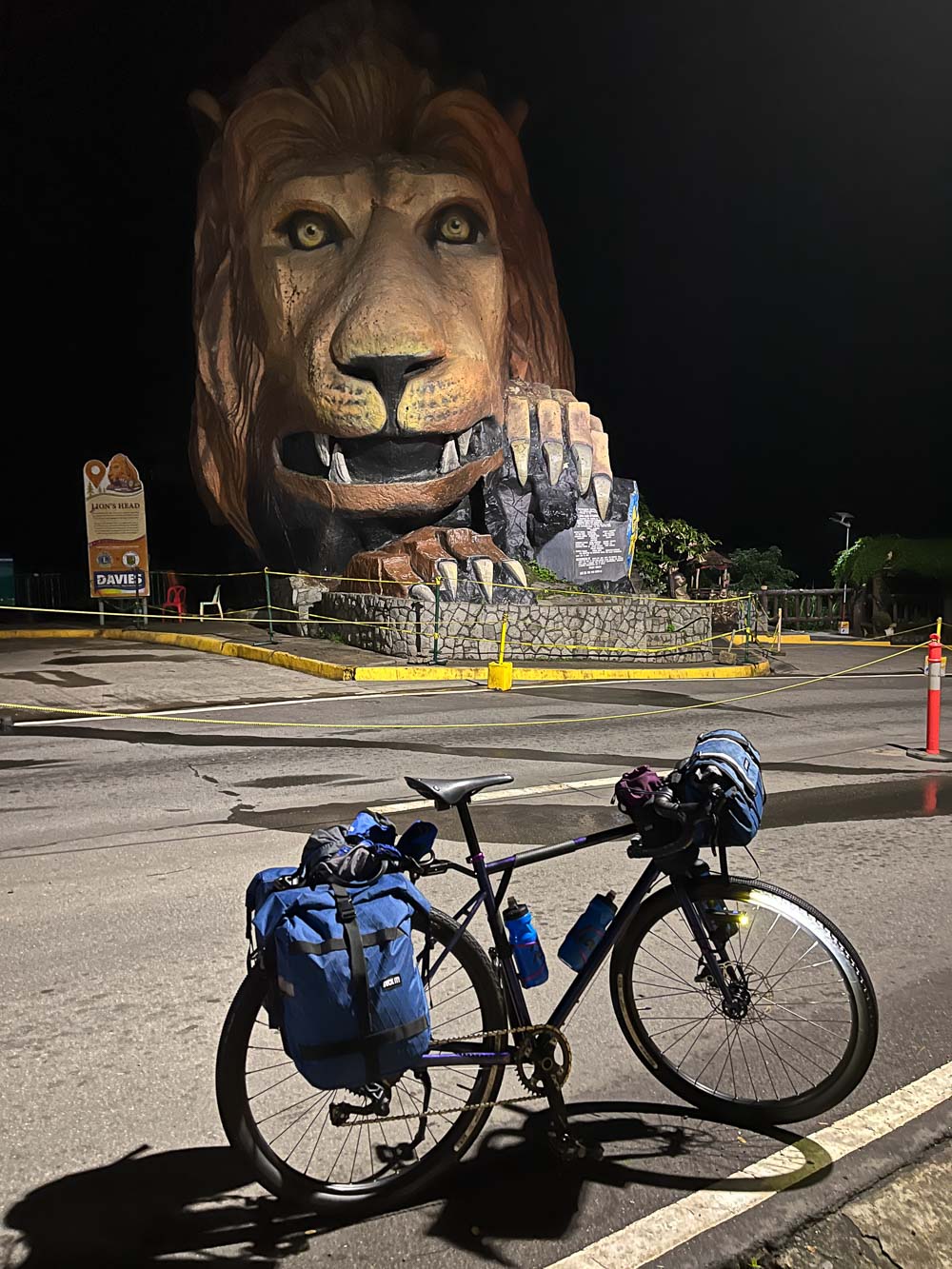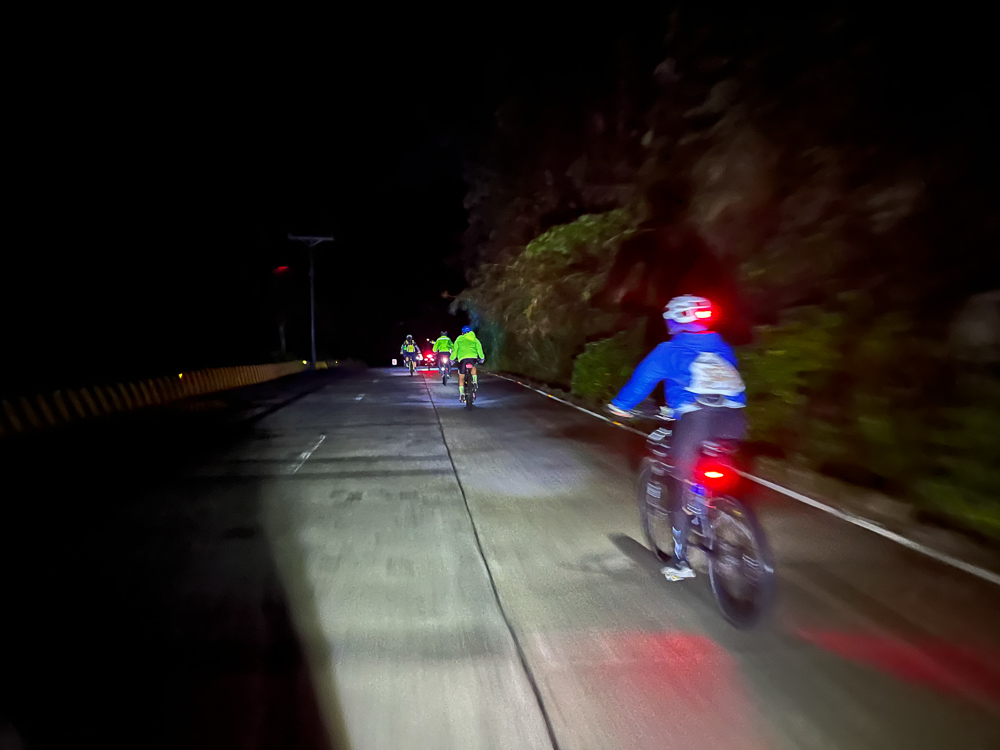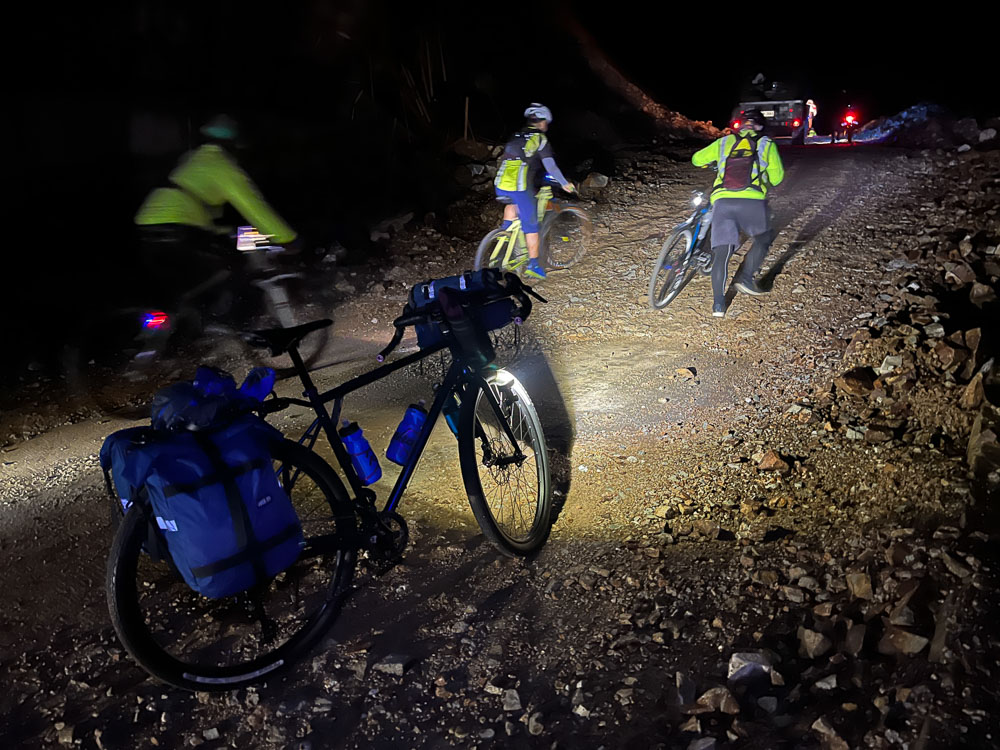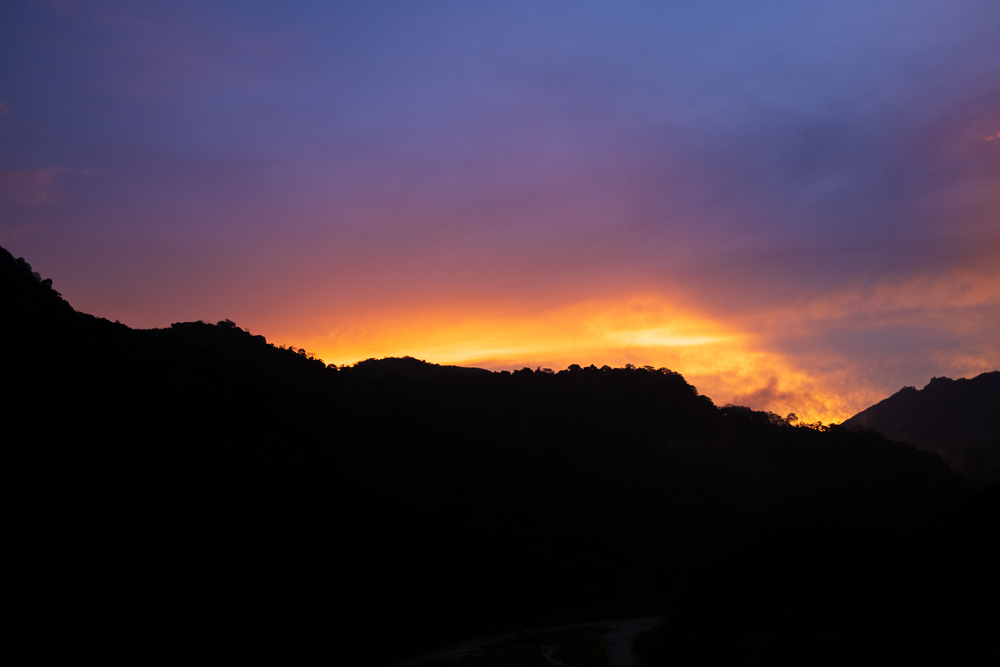 What followed was around 30km of continuous descent that felt more like Initial D than Yowamushi Pedal. I thought the streets of Metro Manila were dark. But most of Kennon Road was just pitch-black, with nothing except my front light illuminating the way. Playing safe, I always kept my hands on the brake levers in case I had to slow down for obstacles or tight corners.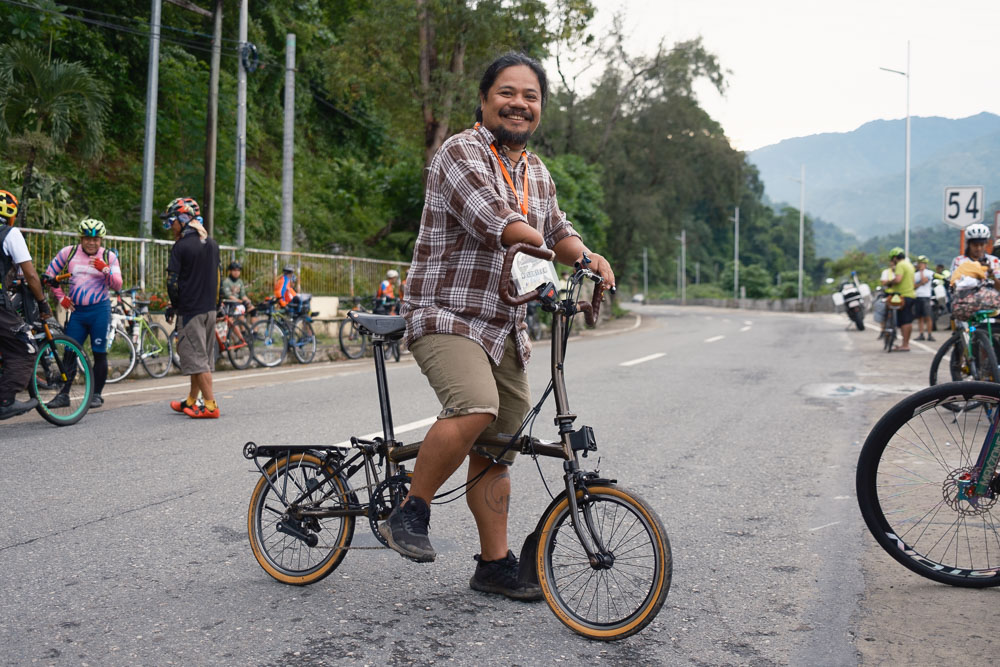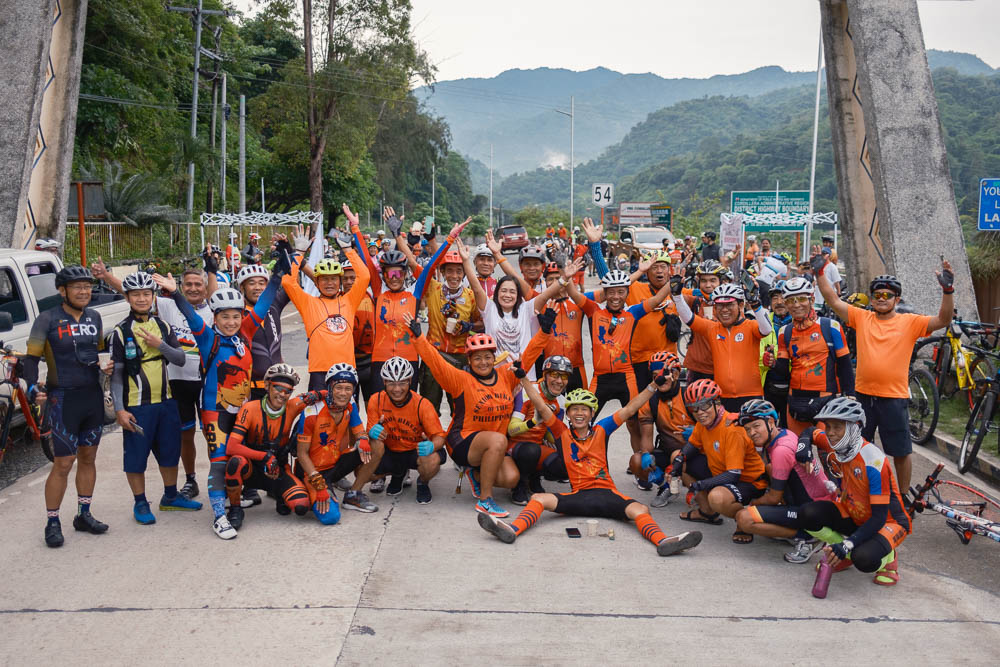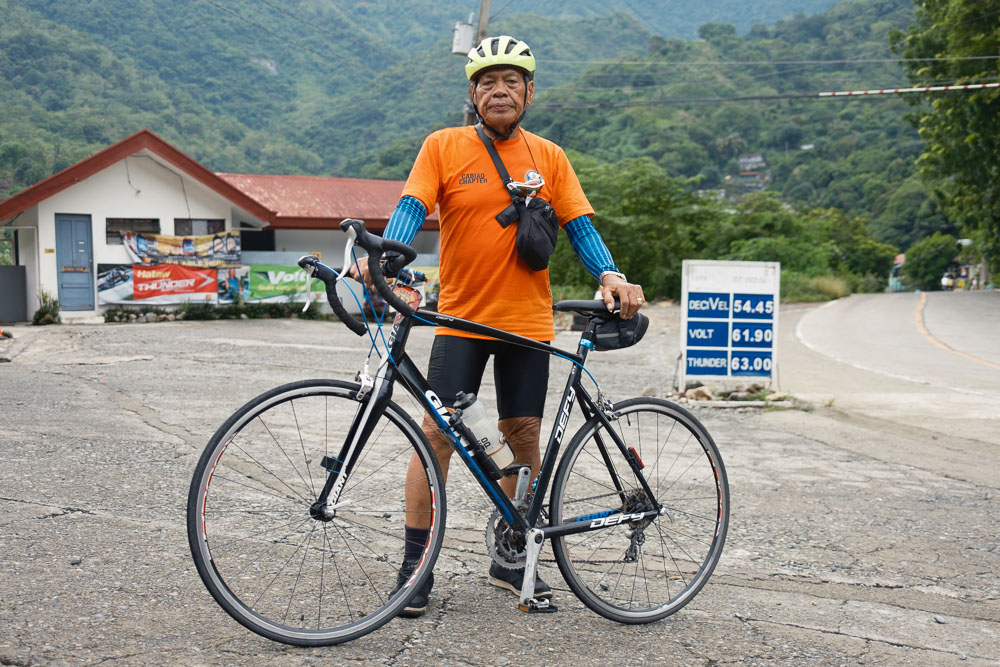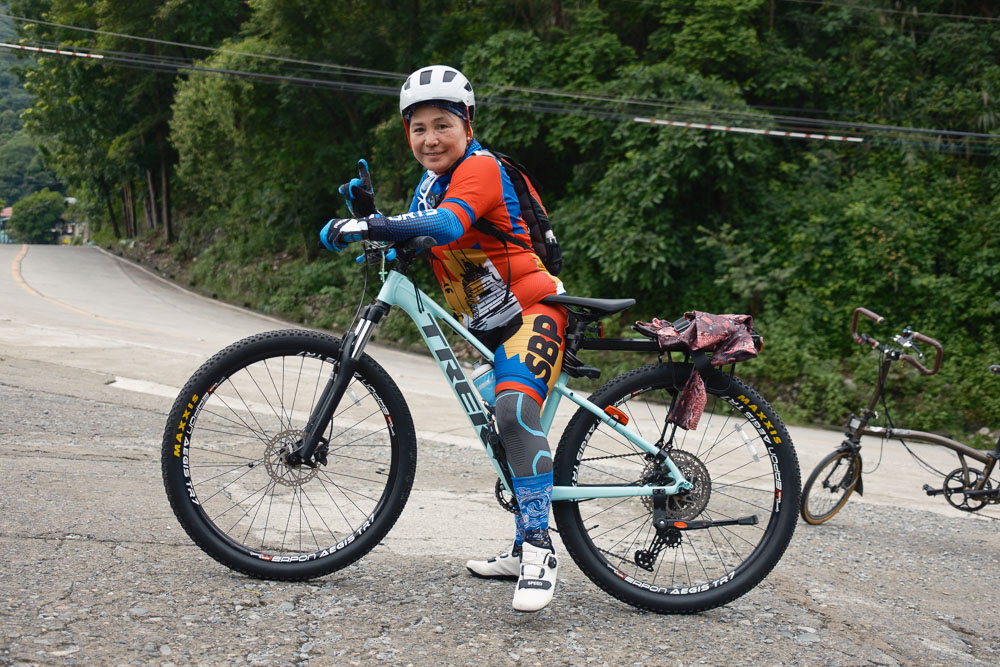 After reaching the bottom, the group met up with the other participants, most of them from the Senior Bikers of the Philippines. It was quite an interesting group with more elders than youth, and seeing them got me thinking if I'd still be riding the same bikes when I'm their age.
Either way, if there's anything we can learn from these senior bikers, it's that health truly is wealth. They maintained an active lifestyle throughout most of their lives, which is why they can still continue cycling.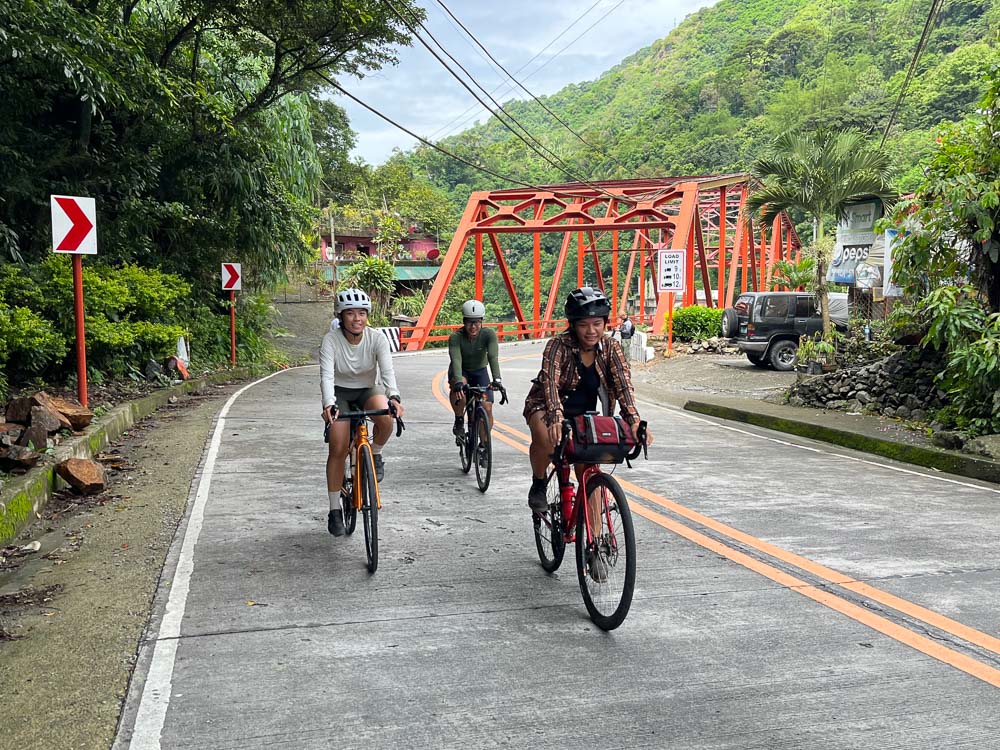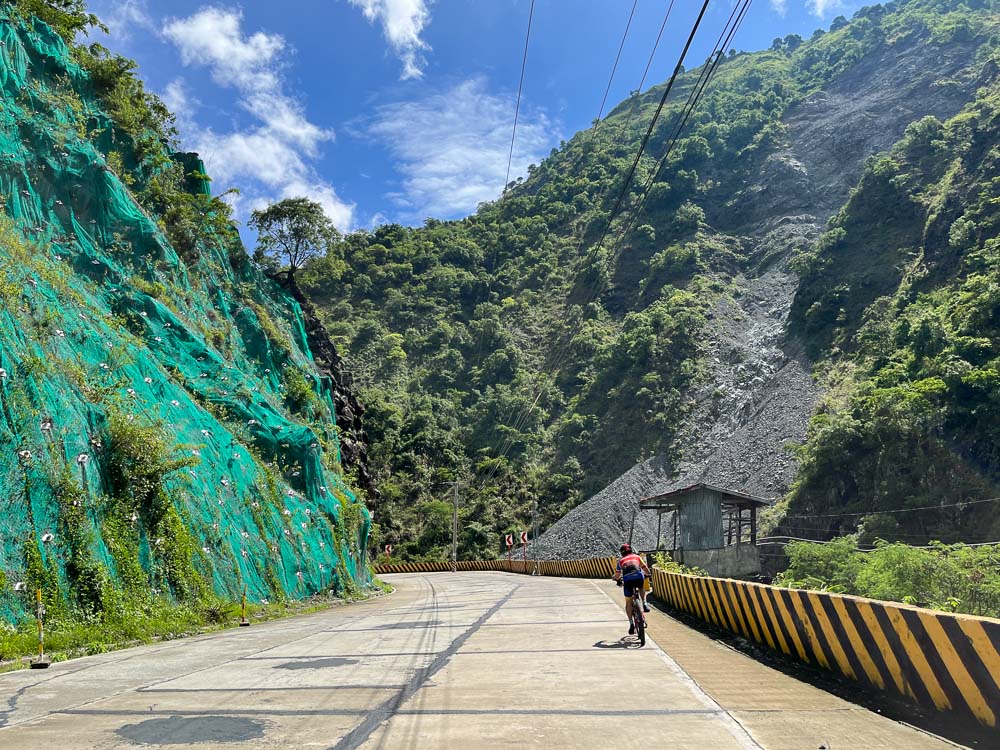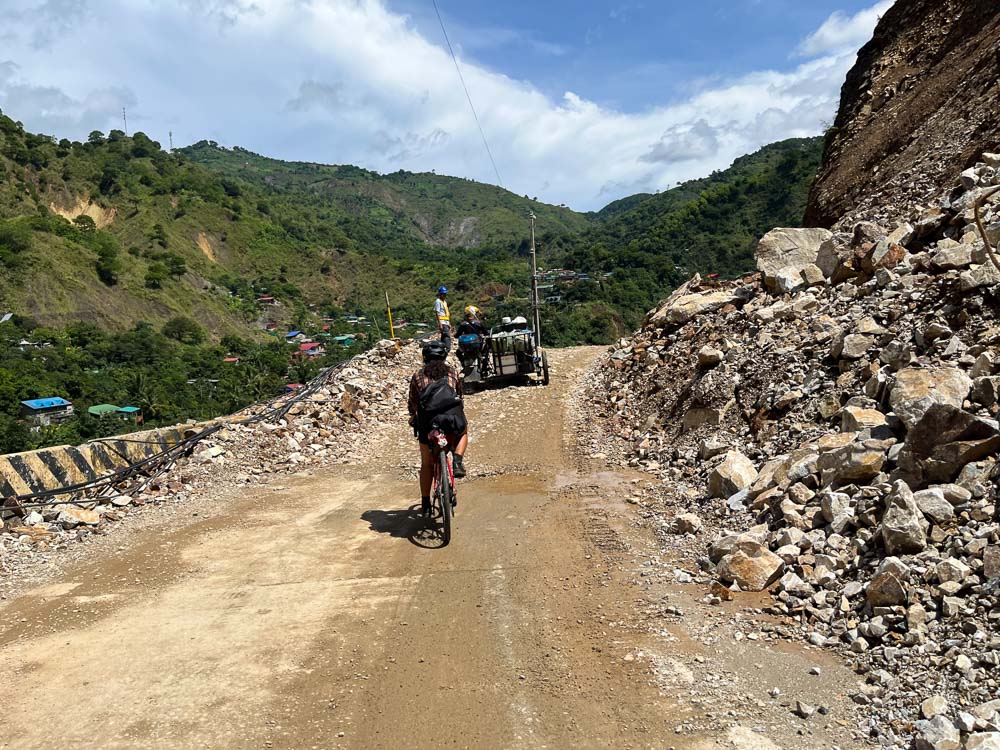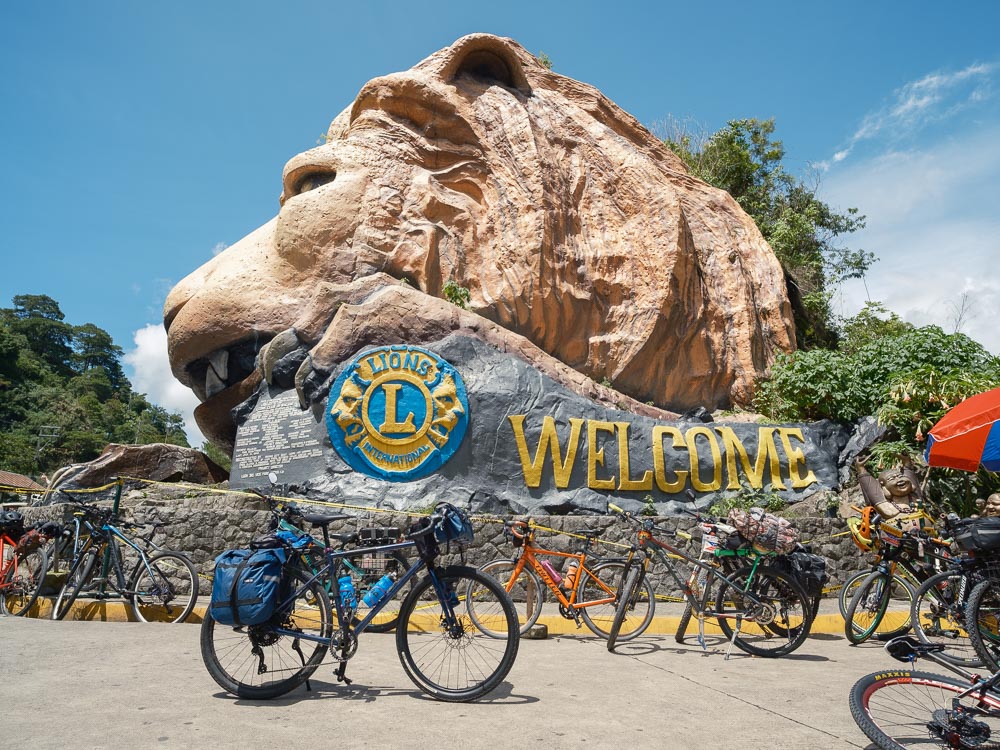 Starting from the Benguet Arch at 7am, we climbed up Kennon Road until the Lion's Head monument where lunch was held. Beyond that, the rest of the climb was continuous with little to no room for recovery.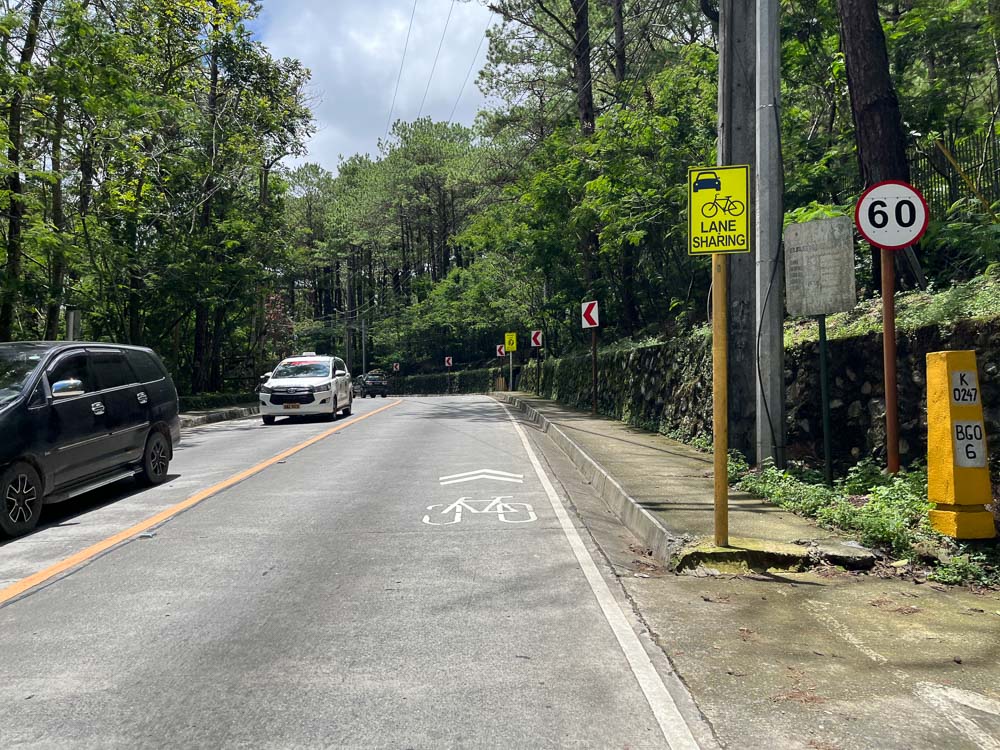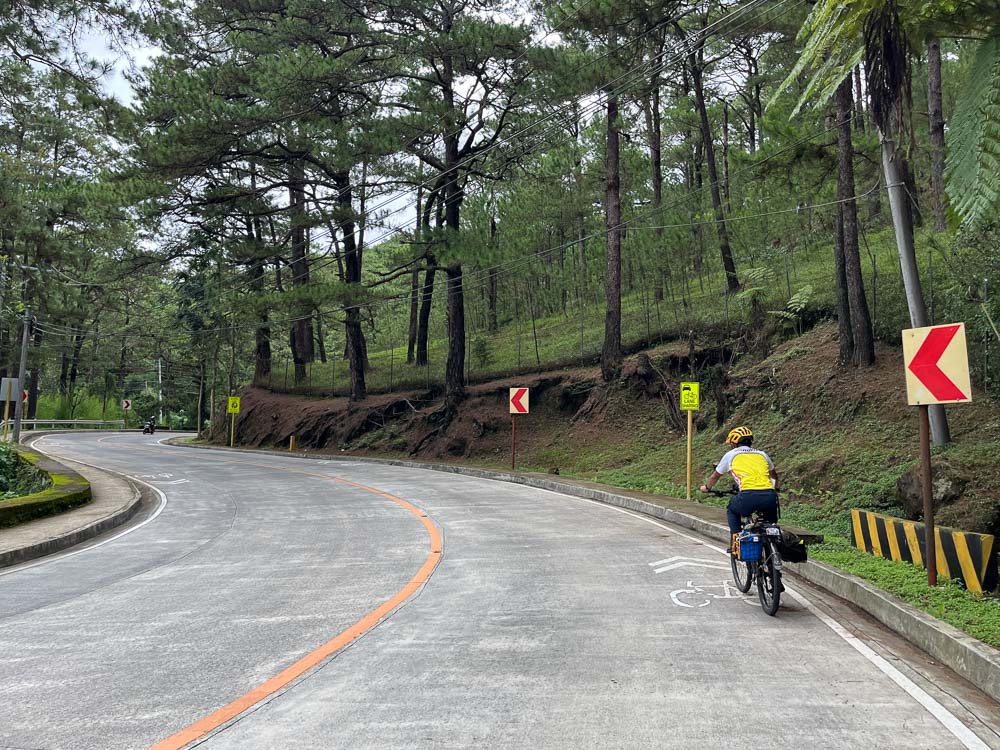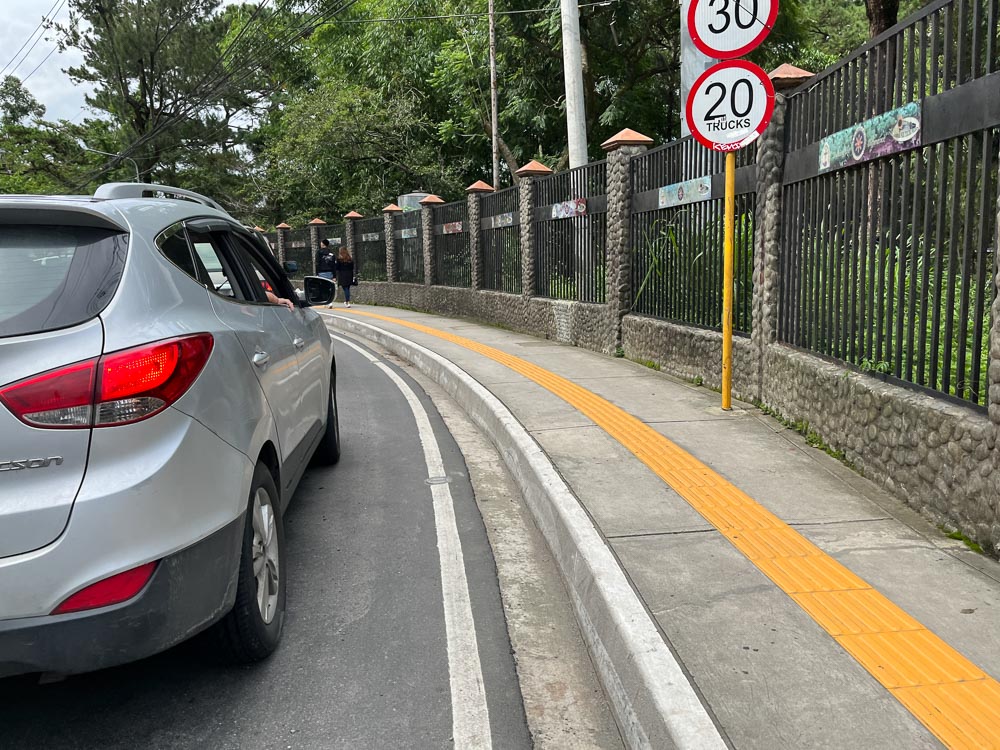 I thought it would be over upon reaching the city, but it continued as the route passed through Loakan Road and Camp John Hay to get to the campsite near Burnham Park.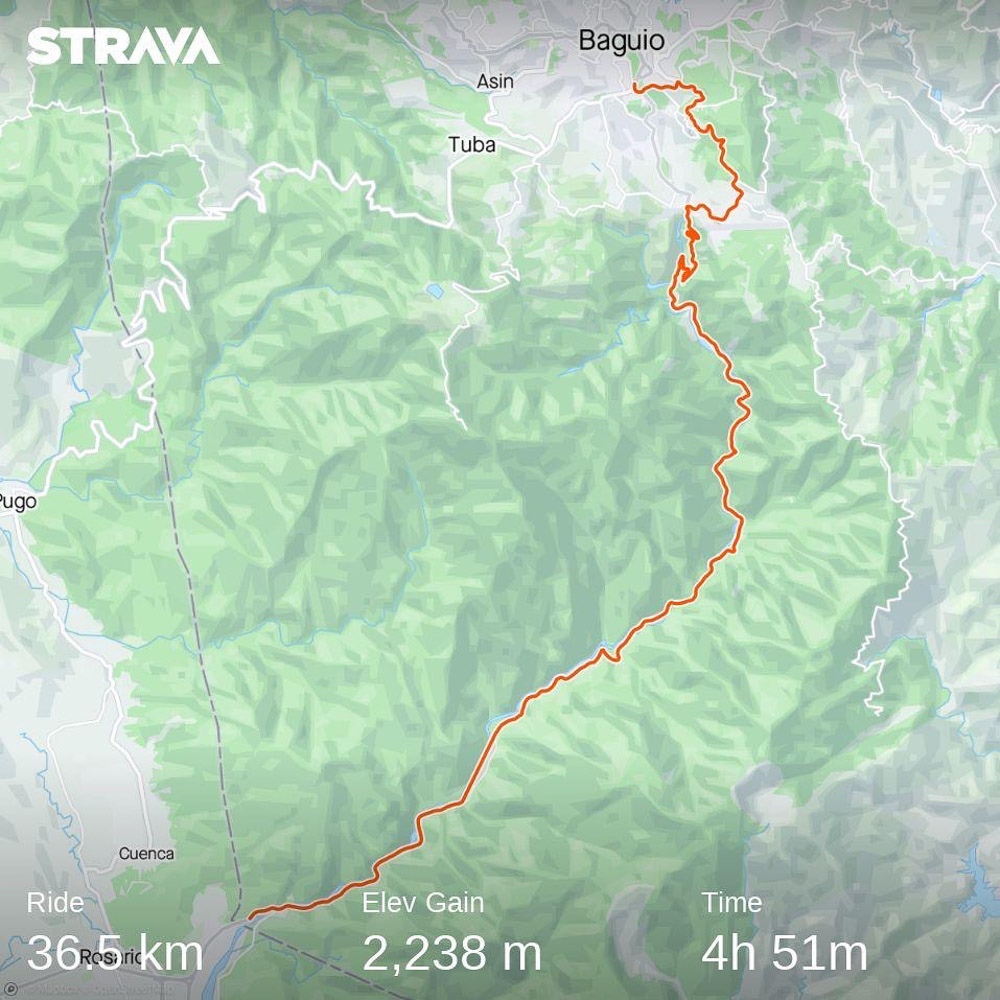 According to Strava, I climbed 2,238m over a distance of 36.5km. For reference, my ride around the Sierra Madre loop had an elevation gain of 1,613m, but that was spread out over 116.73km. In spite of the steeper climb, I didn't notice it—probably because of the wide-range cassette on my drivetrain.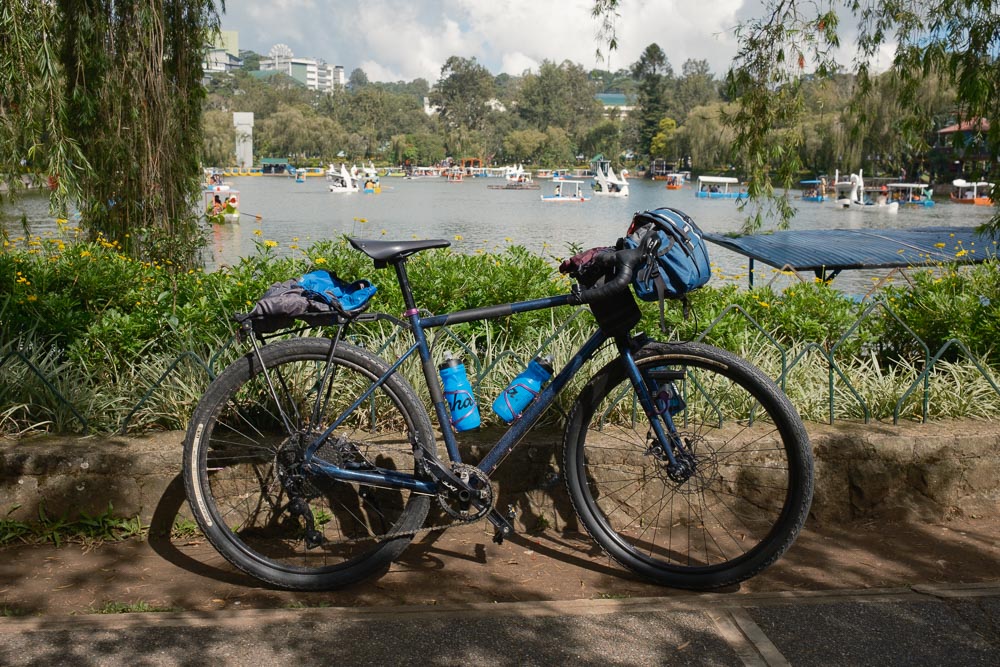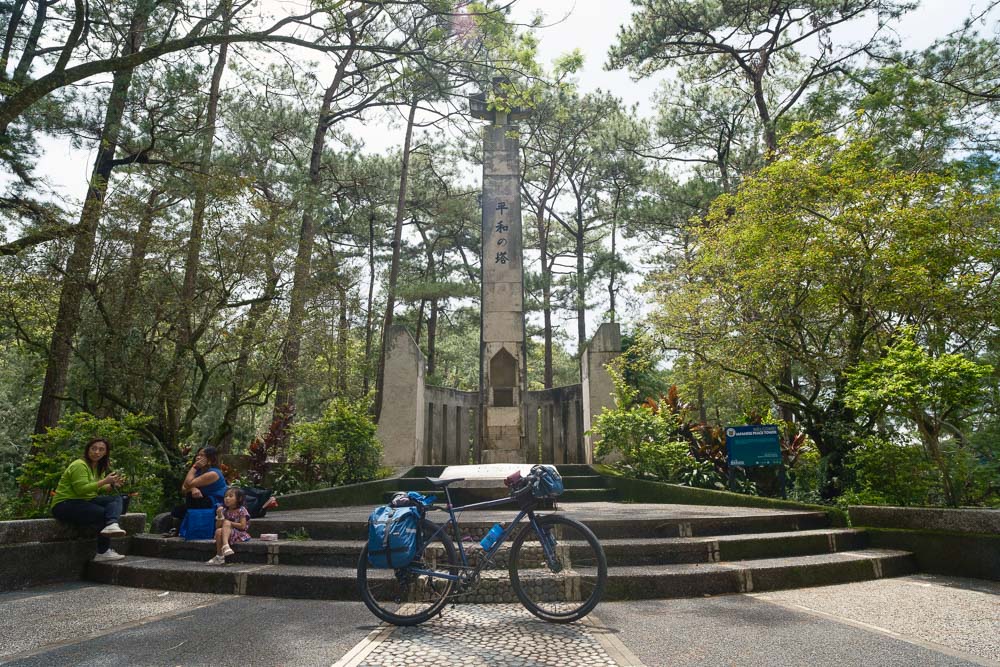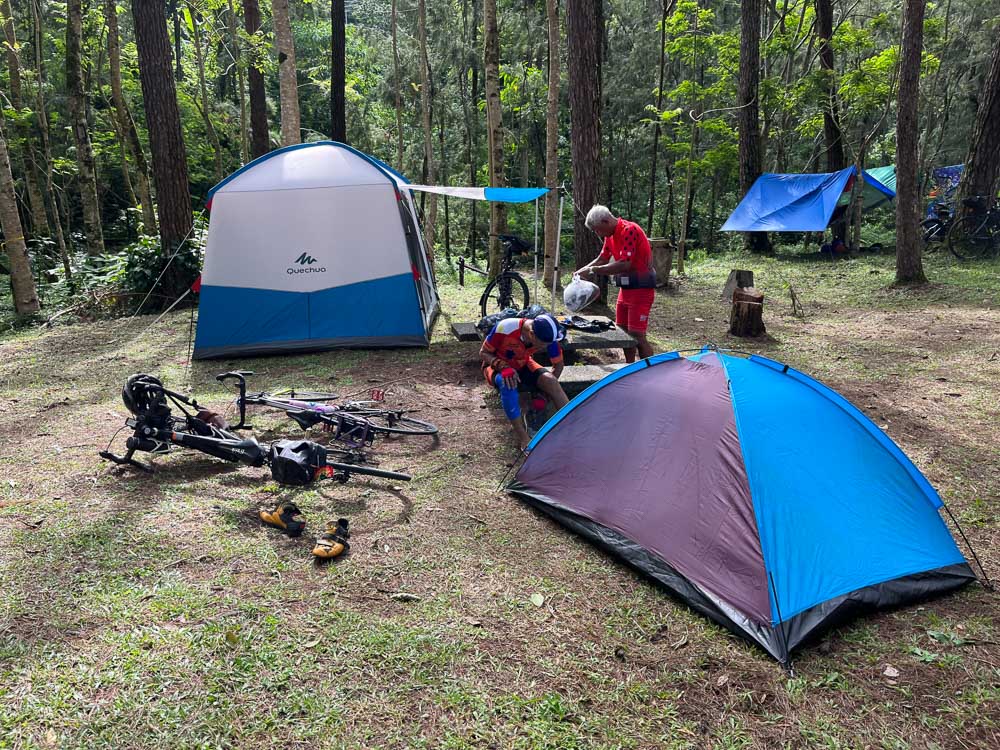 I reached the campsite by 2:30pm, but since I left my camping gear at the homestay, I had to go back with my friend to get our tents. Since she was busy with other stuff, we were only able to drop it off via taxi right before the "Sang-at Silaw" night ride at 6pm.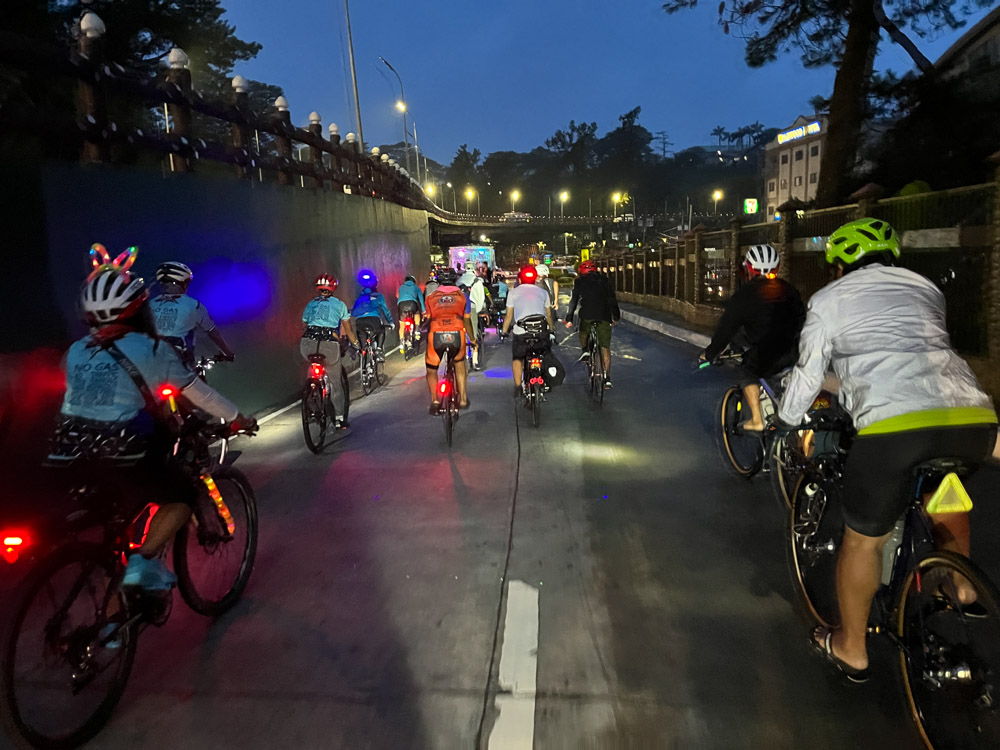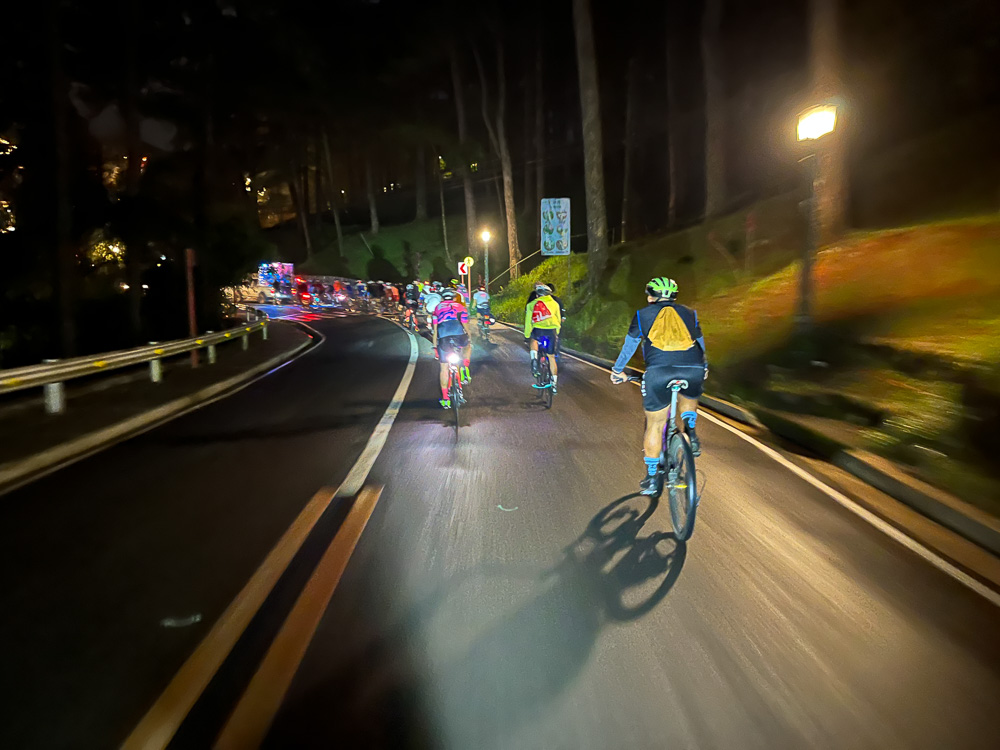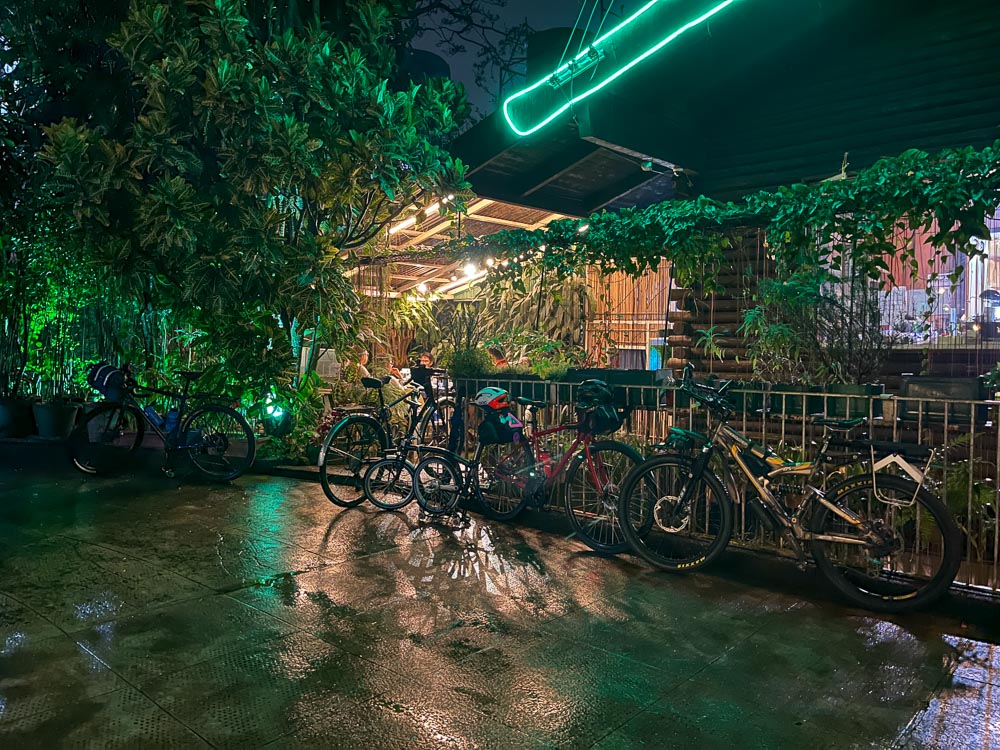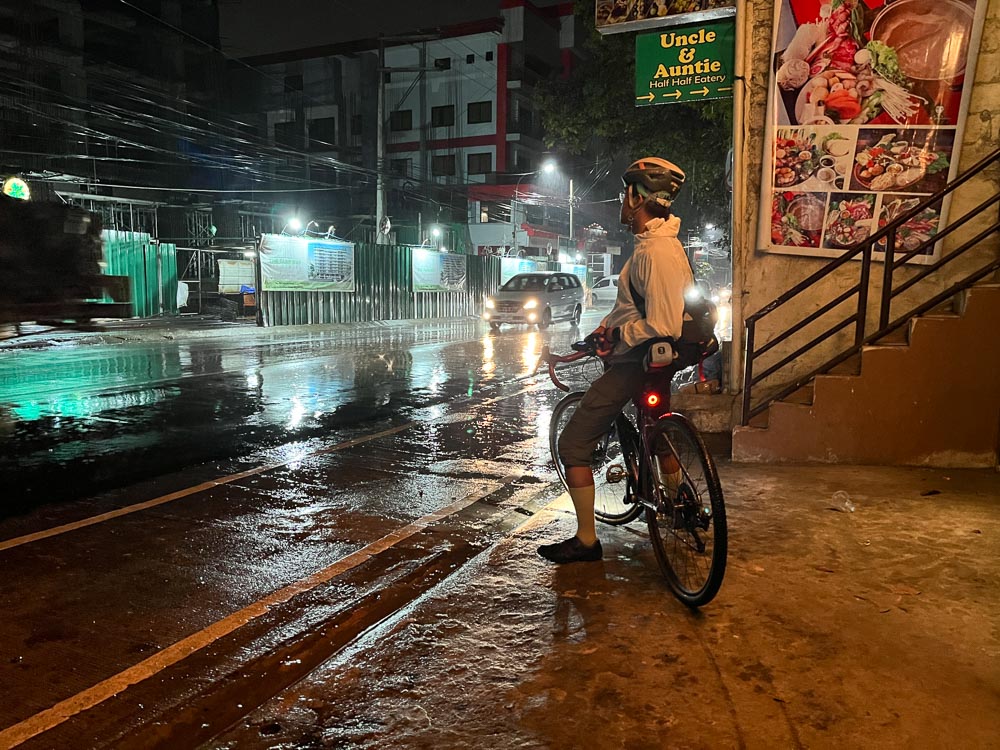 After the night ride, I ate out with some others at Chaya in spite of the rain. And after having dinner at the Japanese restaurant, we still had to wait because the downpour got heavier. It never completely went away, but at least it momentarily let up so we could start returning to the camp.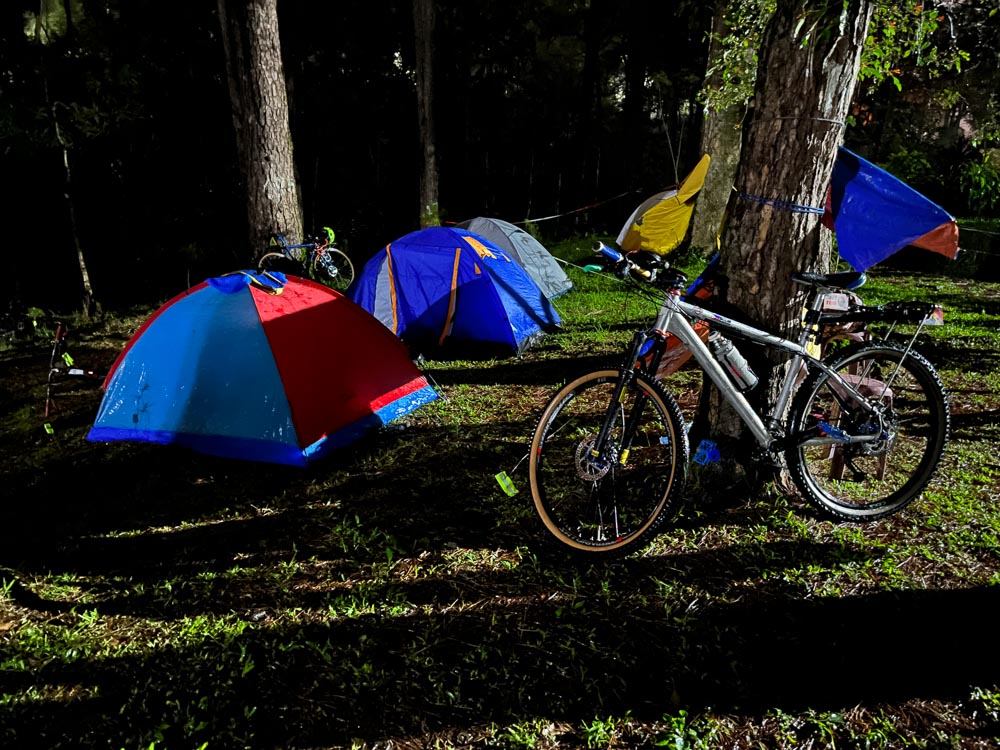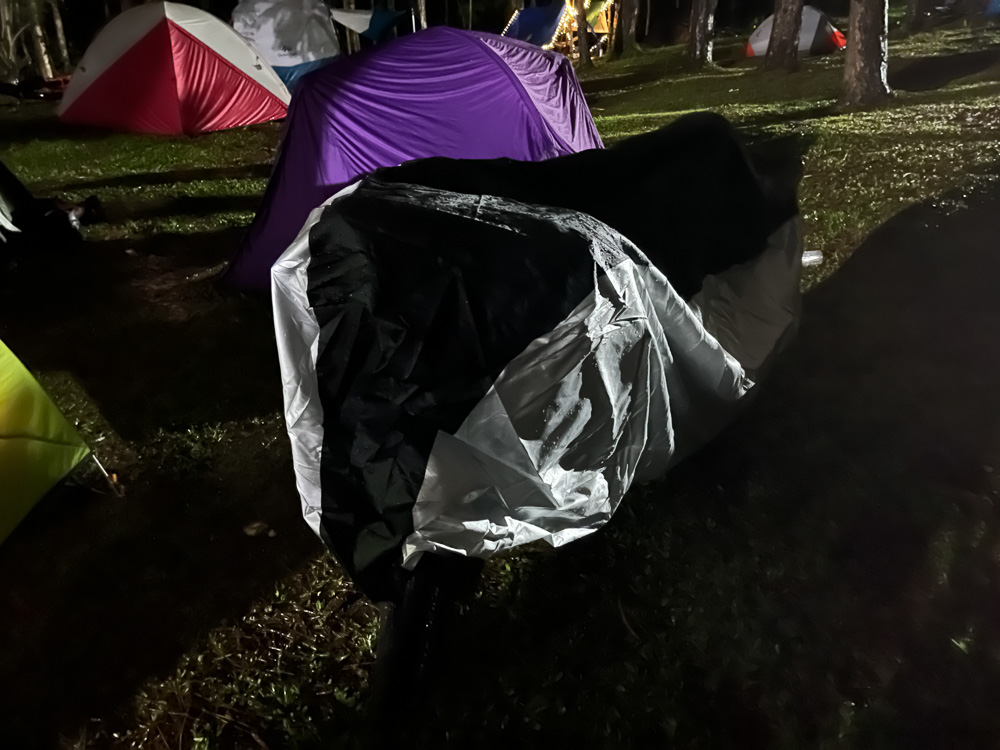 The night was long. But it was far from over. At the end of an arduous trip, you'd normally check in at a hotel, bring up your luggage, and settle down. I didn't have that luxury, and my tent wasn't even pitched. To make things worse, I unpacked my gear only to find that the poles were missing. So, I had to bunk in with someone else.
That didn't happen, though. I couldn't transfer my things since the rain got even heavier. Without even knowing where I was going to stay, I showered in the bathroom of the nearby Baguio City Swimming Pool, so at least I'd be ready to sleep. However, that was the last thing I could think of as the torrential rain only got worse.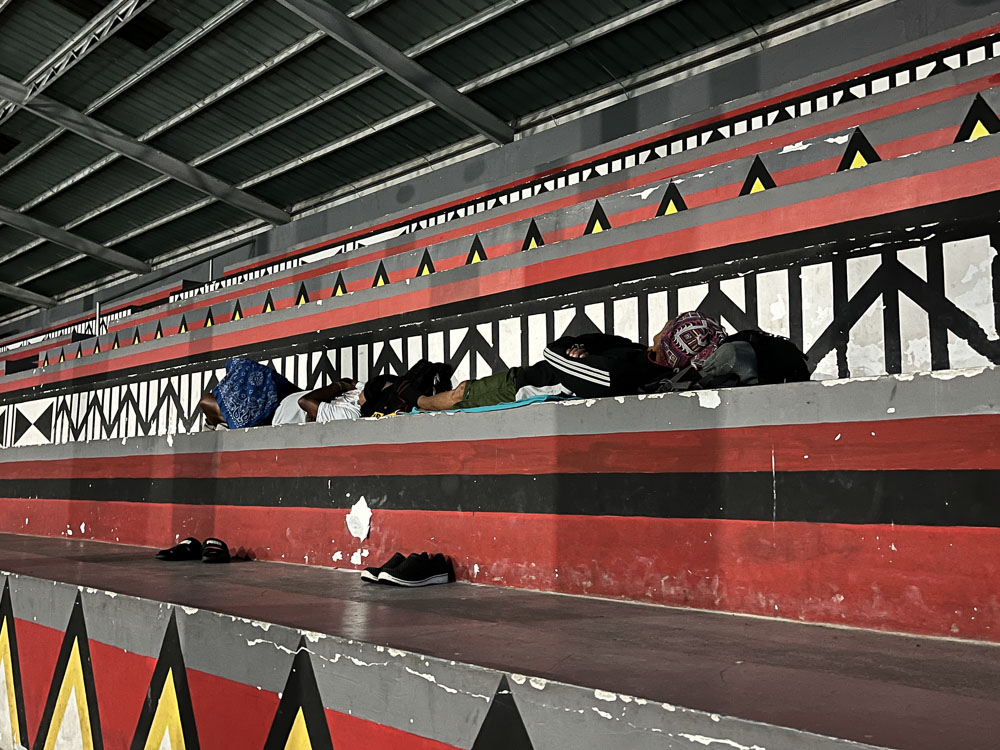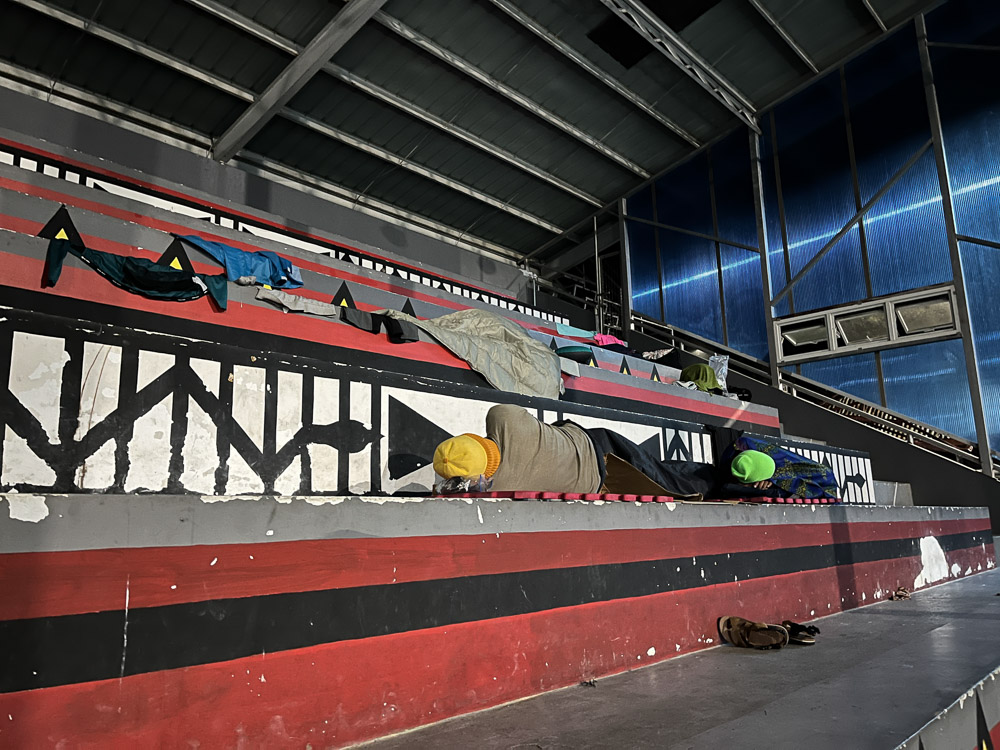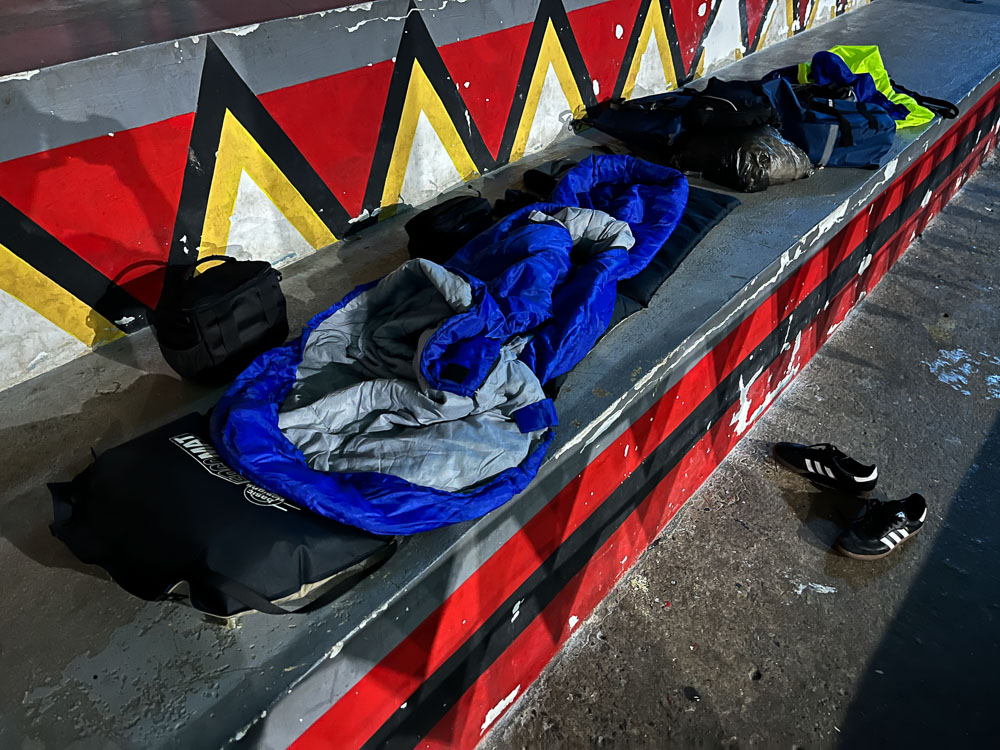 Sitting down on the locker-room bench with midnight approaching, I accepted the fact I wasn't going to have a good night's sleep—especially with the rain's pattering getting louder. Turned out I wasn't the only one homeless for the evening as others were going to sleep on the bleachers by the swimming pool.
That didn't seem like a bad idea as it beat staying out in the rain. But my slumber would have been more like a nap, as the guard told us to be out by 5am when the swimmers started training.
Now, there was still one more problem: I didn't have my mat and sleeping bag, so I had to borrow an umbrella and return to the campsite to get my things. Thankfully, the rain cleared up, giving me enough time before the downpour worsened later in the night.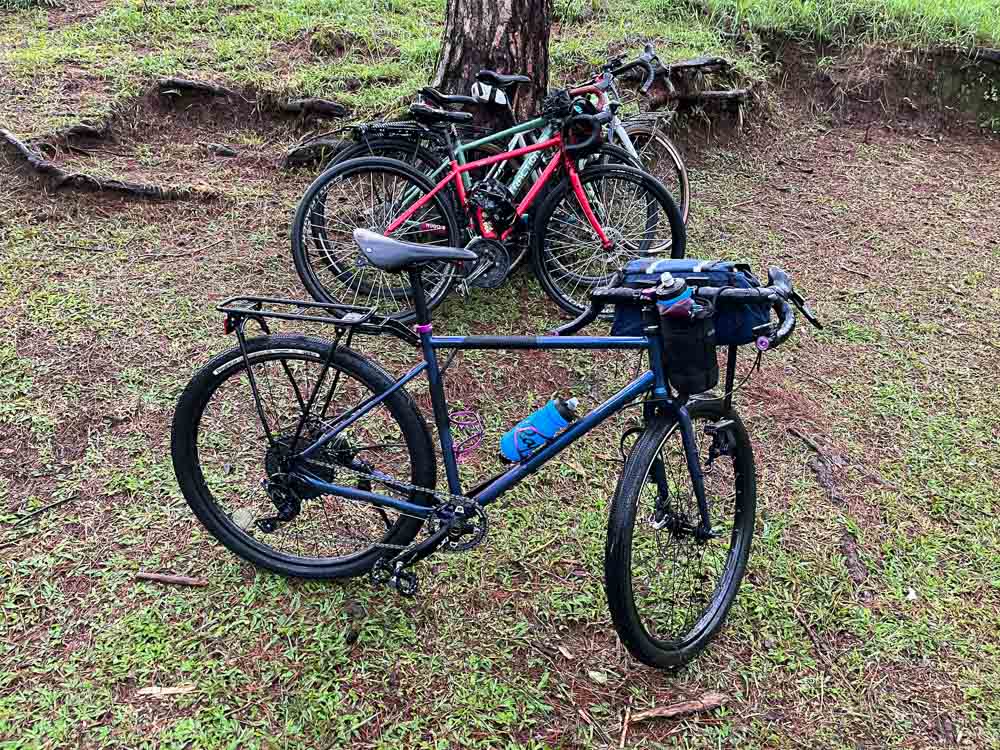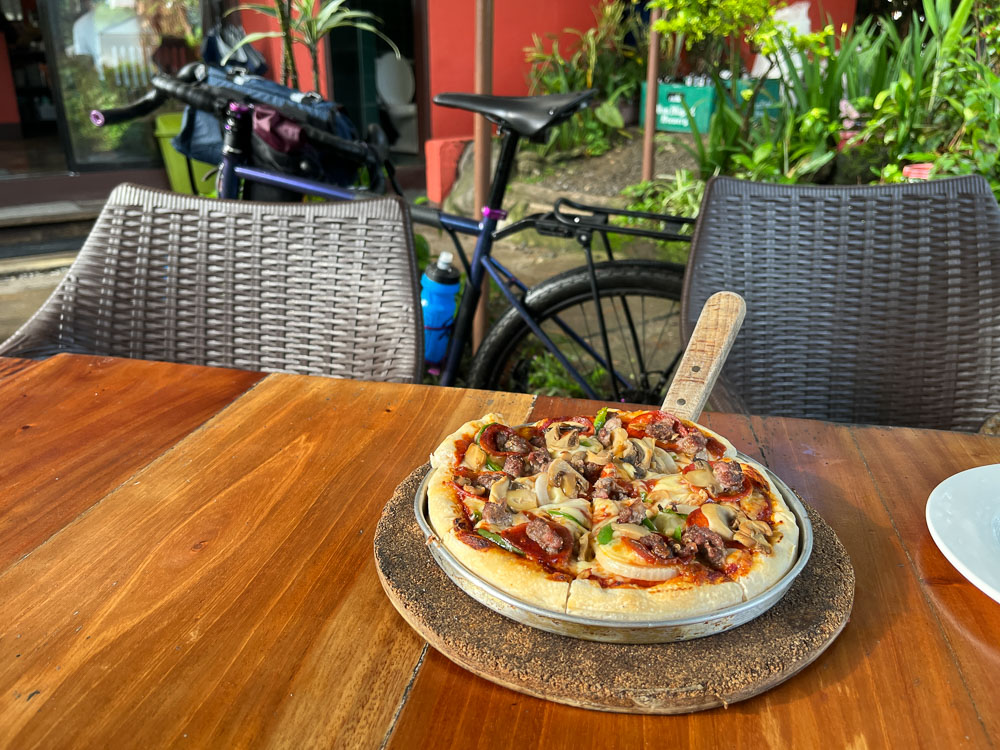 I woke up at 4am with only four hours of sleep, and began packing up my sleeping bag. There was still a whole day ahead, yet I was utterly restless. The only sense of relief I had came from knowing that I could get around by bicycle.
But without a place where I could just sleep in peace, I'd only get more tired as the day progressed. And once nighttime came, I'd have to figure out all over again where I was going to sleep.
Knowing that the return trip to Metro Manila would take more than half a day, I had to be wise with my time as well as my energy. If I didn't have anything better to do, I might as well go home on Saturday so I could rest on Sunday.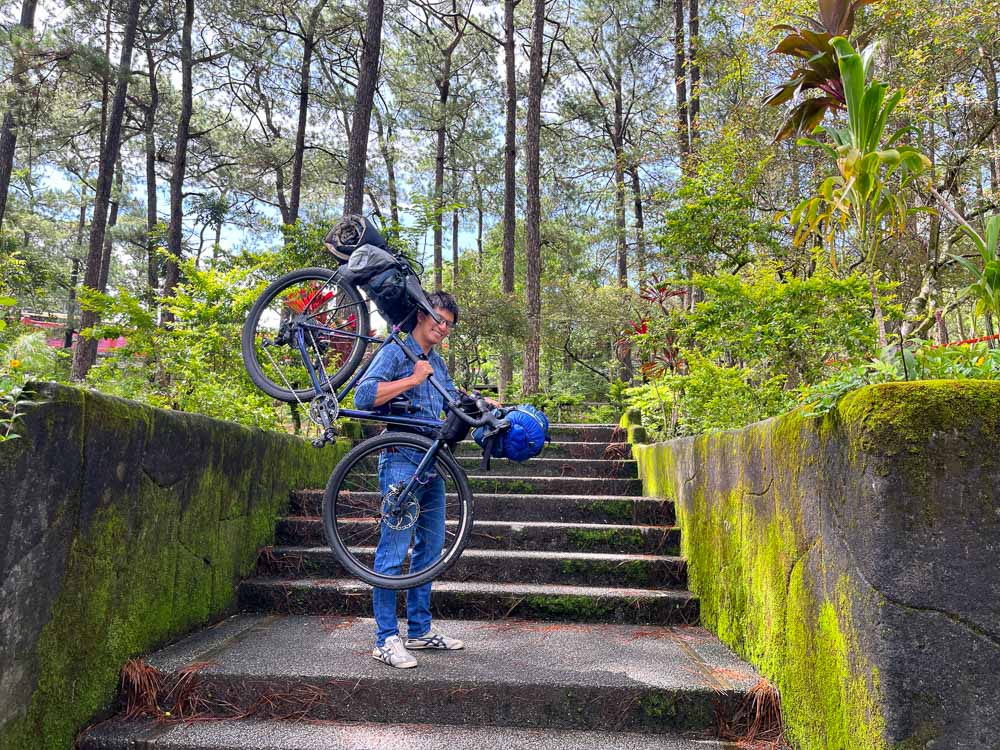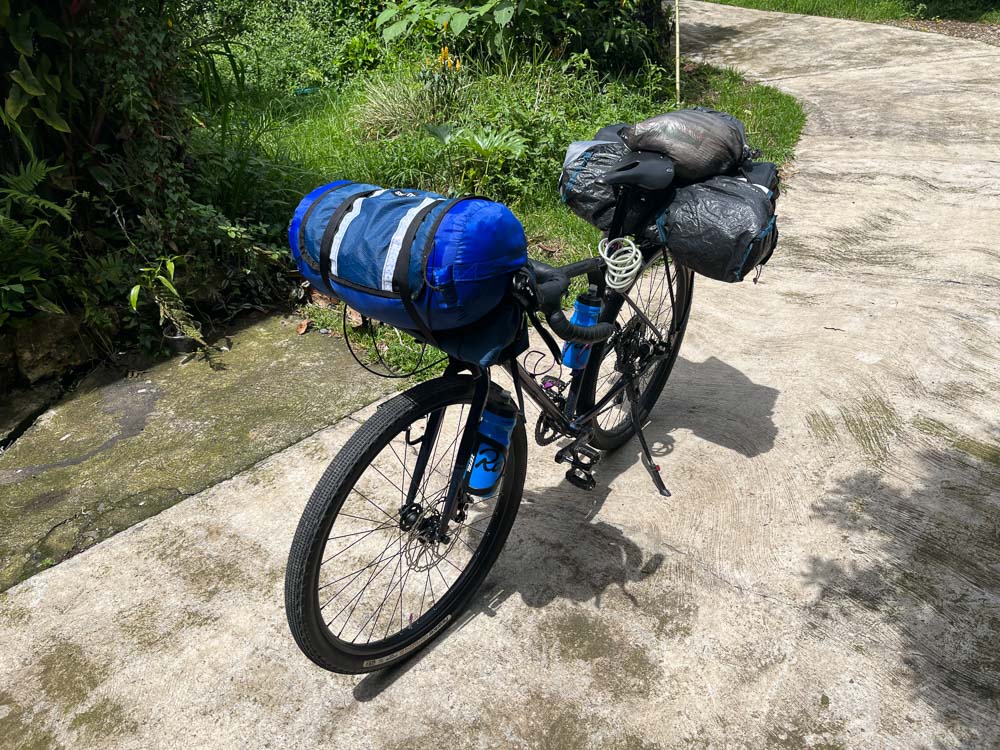 That was why I decided to pack up my things and leave Baguio by noon. The main highlight was already done, so I wouldn't be missing out on much aside from even more sleep deprivation.
Two trips were needed to drop off my things—one for my clothes and toiletries packed in my panniers, and another for the tent, the sleeping bag, and the mat, which were strapped to the bike.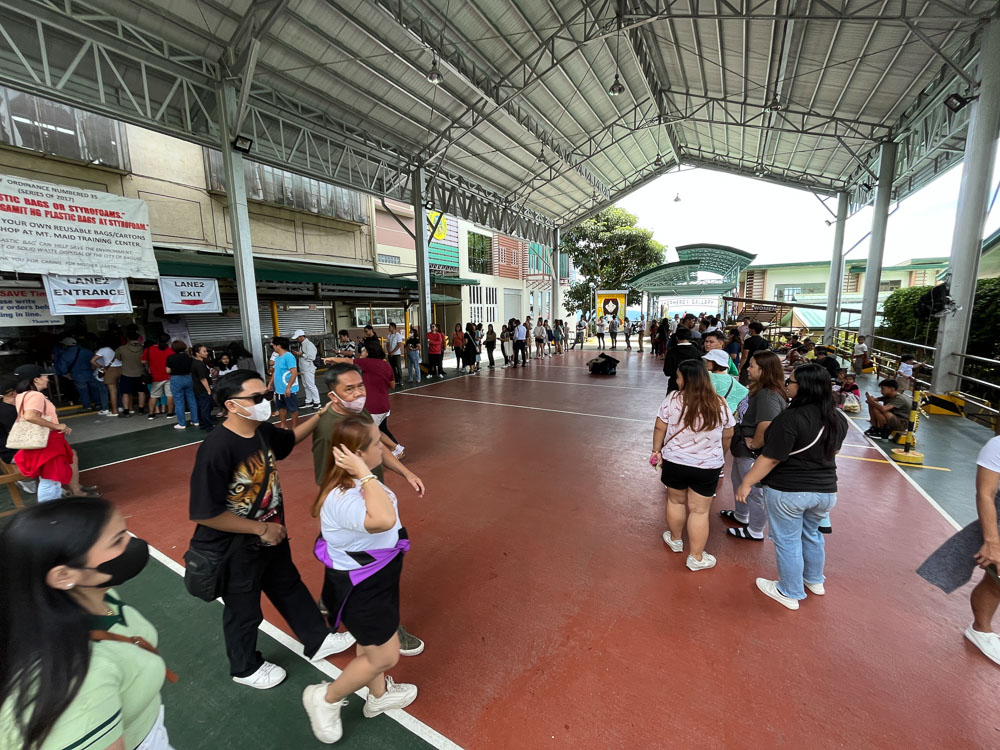 After packing up all my things in my car, I had a quick brunch at Grumpy Joe before finally driving back down to Metro Manila. In the end, I felt bad for assuming that the tent I borrowed was complete.
My time in Baguio was really just one failure after another, with the descent on Kennon Road being the most enjoyable part. Everything went downhill after that.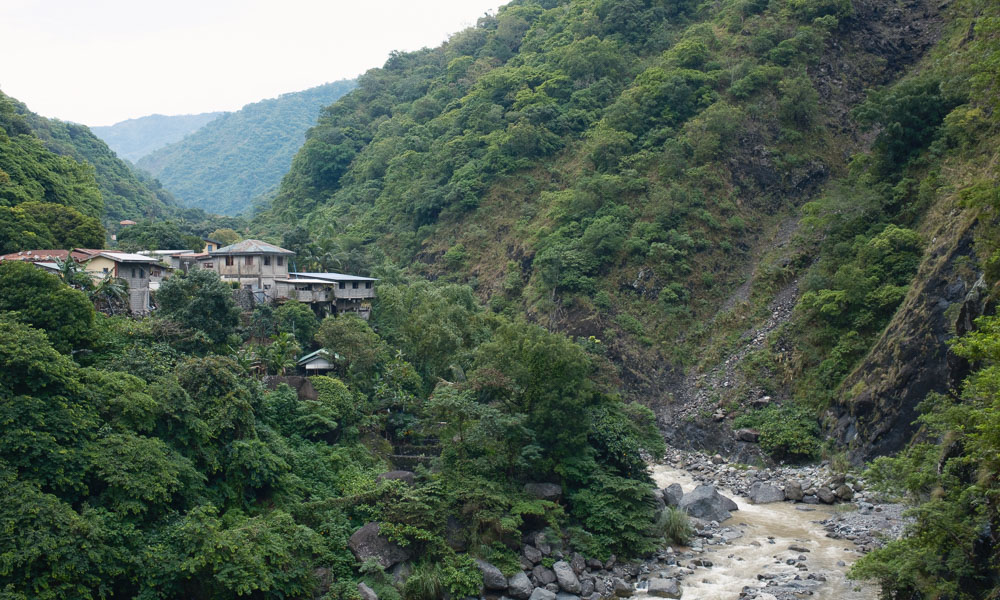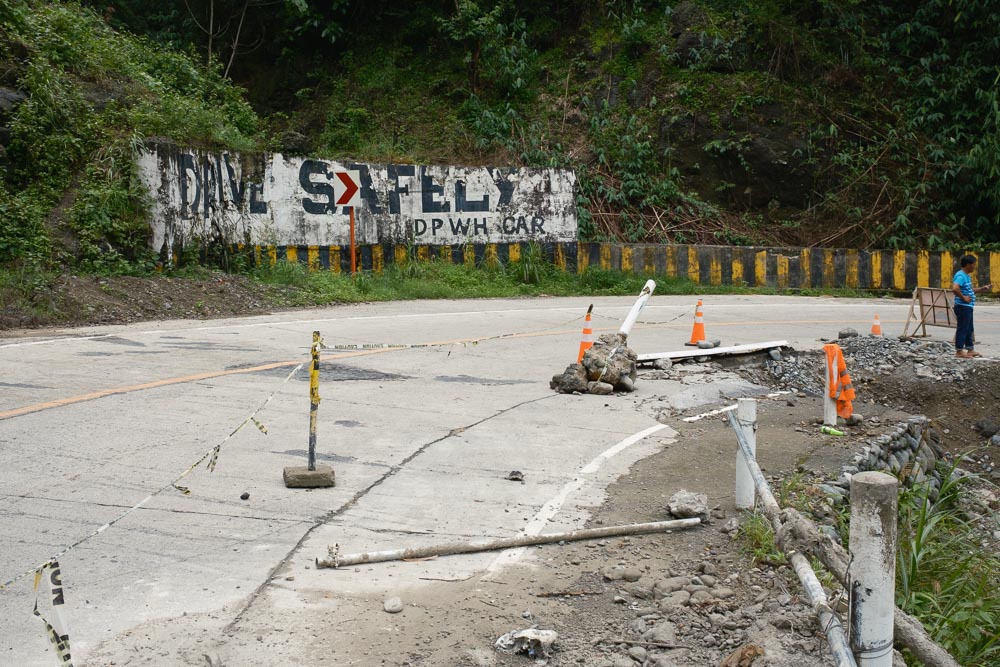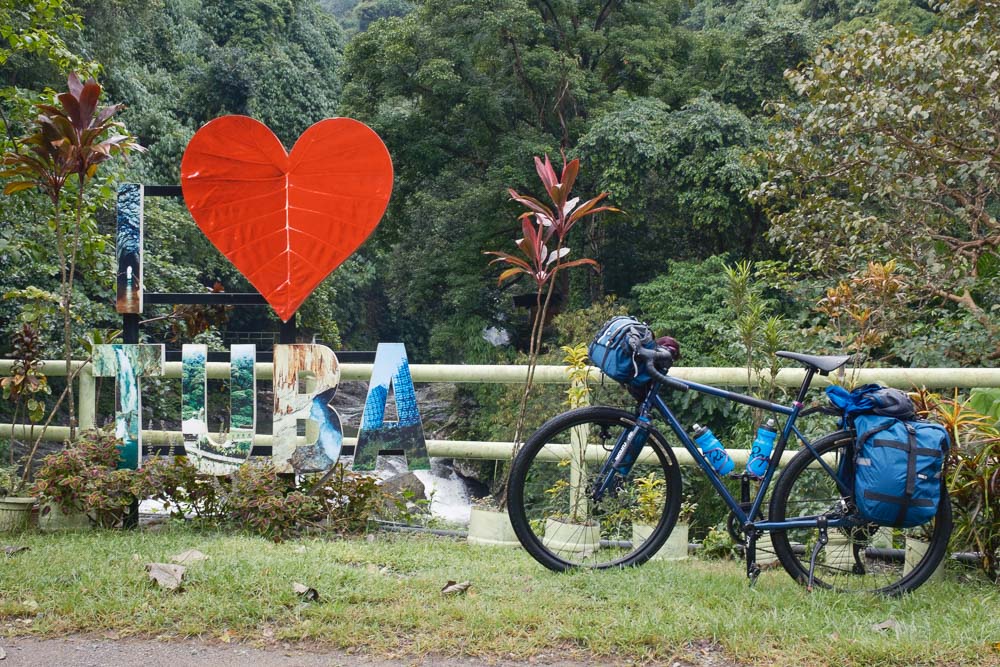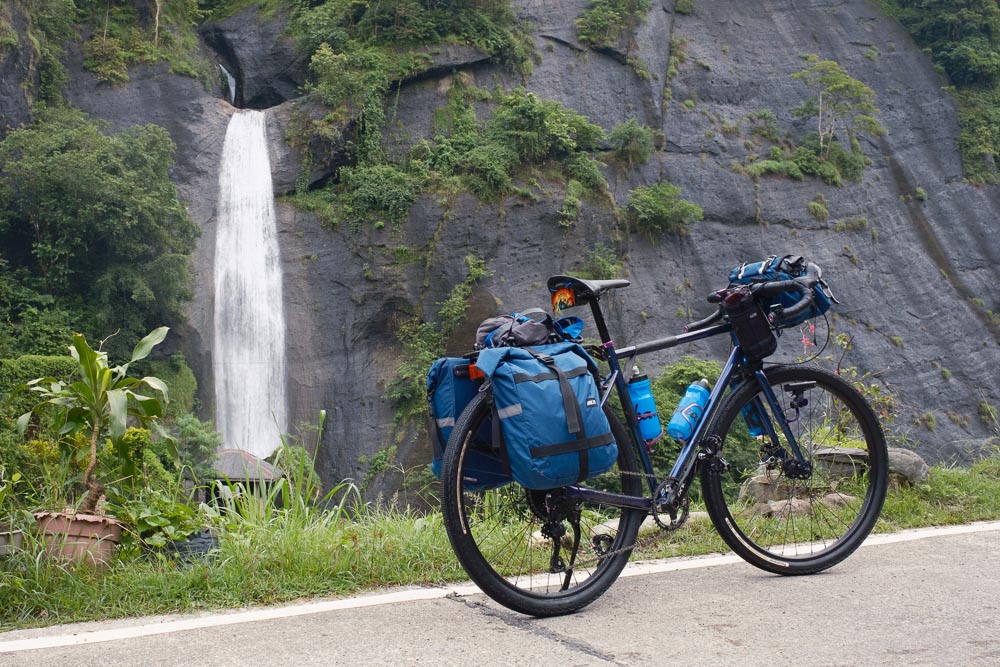 In spite of that, I learned a lot—about myself, biking, and mobility. This "bikepacking" event was as beginner-friendly as it could ever get.
I didn't have to bike or commute to get to Baguio. The camping ground was in a private park with nearby establishments where I could easily get food.
And there was a shower and a bathroom—though the facilities were barely working, with the only source of flowing water being one faucet in the entire men's room.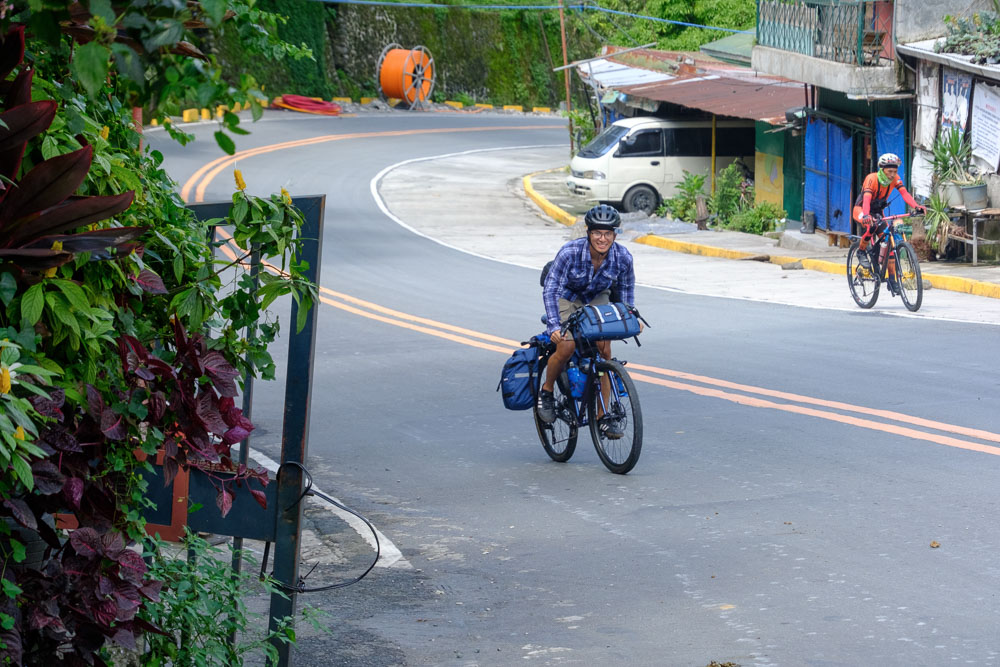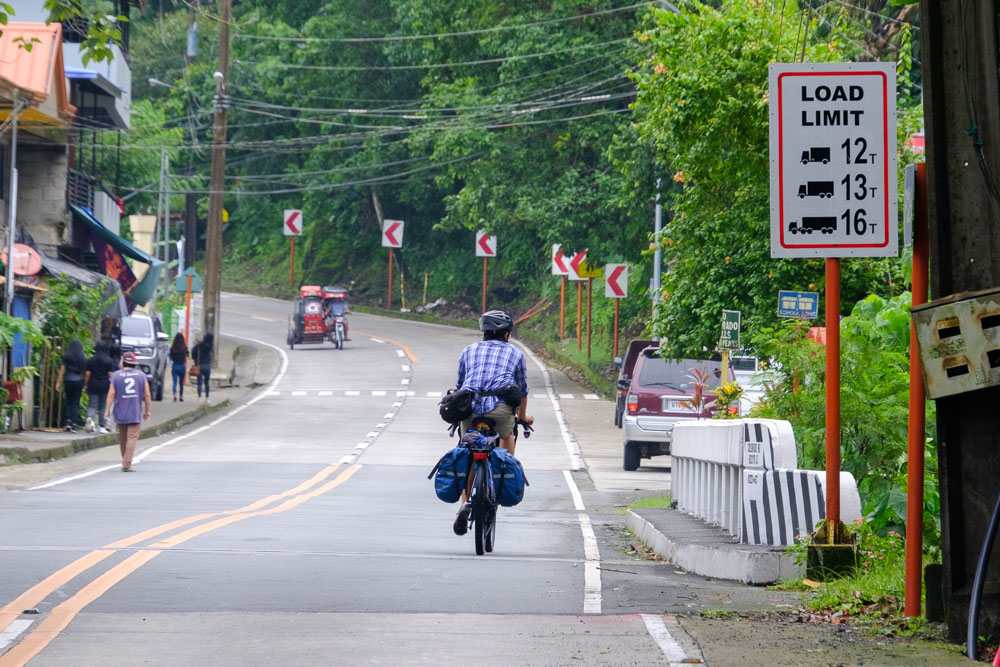 One thing I learned was that I had to be smart with my packing. I had everything I needed…except for those fiberglass poles. Yet not everything was accessible when I actually needed something. My mistake was stuffing everything inside my car and expecting it to get sorted when I was there.
Although I brought lights and a power bank with me, the compatible USB cable was stuck in one of my panniers at the campsite. So, when I ran out of juice during the night ride, I couldn't charge them. I made sure to bring my pajamas and towel before showering, but I left my underwear in the other bag at the campsite amid the heavy rain.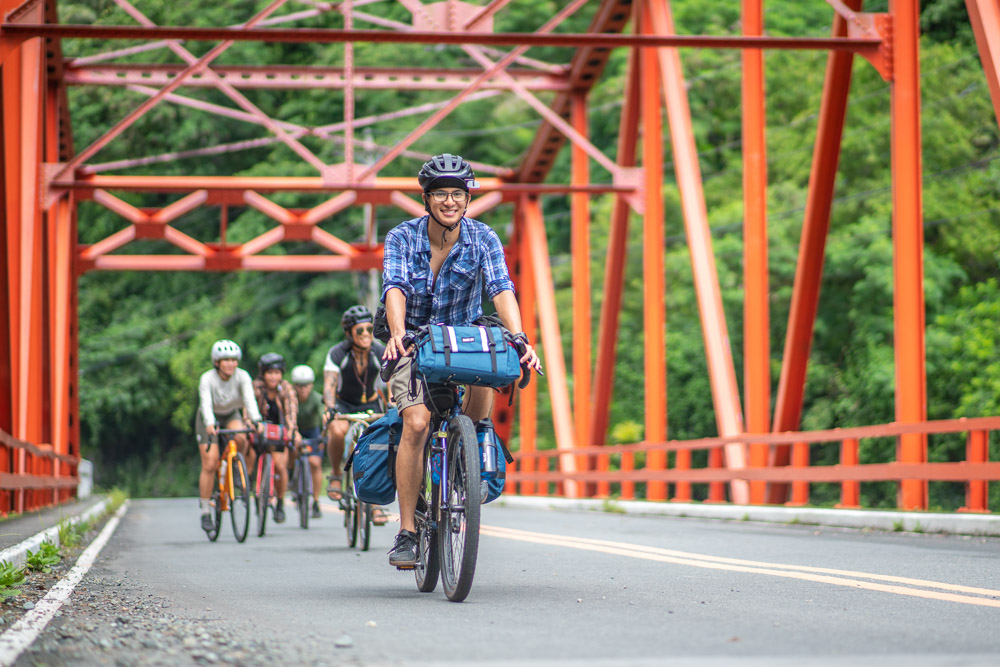 I'm not afraid to bike far or to get dirty like with trail rides, as long as I can wash up and sleep after. That's why although I wasn't in any pain, the experience of being homeless and stranded pushed the boundaries of my comfort zone.
My friend was telling me I could try bunking in with someone, but that isn't as easy as transferring hotel rooms. And I wouldn't want to inconvenience others any further because of my incompetence.
In the end, it was a good thing that I joined this adventure as it allowed me to climb Kennon Road and explore Baguio by bicycle. In spite of my multiple failures, I learned a lot, and that's what made the whole thing worthwhile.