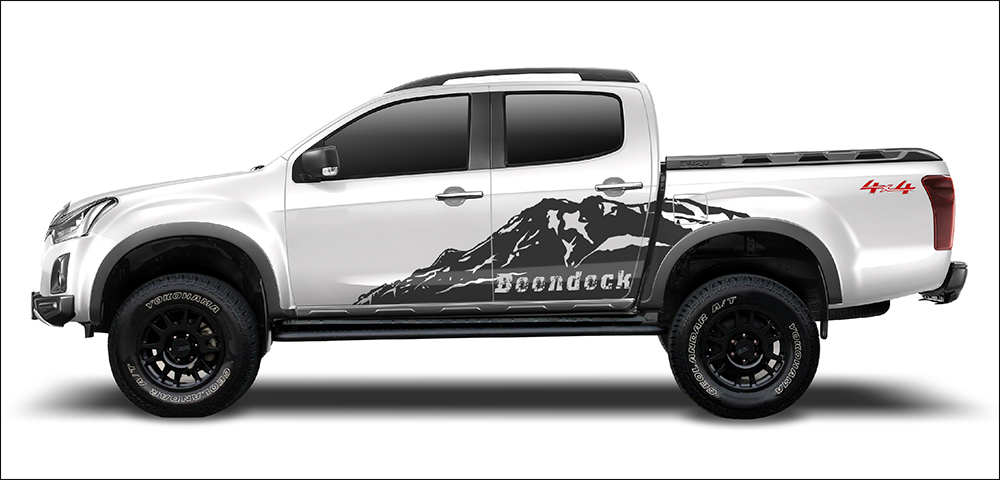 Spruced-up pickup trucks seem to be in vogue these days. The Ranger FX4…the Strada Athlete…the Hilux Conquest. However, while these workhorses receive simple cosmetic upgrades, Isuzu is taking its D-Max one notch higher.
Here is the D-Max Boondock 4×4. The mountain connection seems appropriate as underneath the sporty decals, Isuzu has beefed up its venerable truck and made it capable of driving in the boondocks.
Based on the 4×4 variant of the D-Max LS-A, the Boondock draws attention with its stance. Its monotube nitrogen-charged dampers are simply the real McCoy when it comes to tackling difficult trails. Having that compliant suspension makes the Boondock sure-footed on any terrain and gives the driver the confidence to keep on motoring when the going gets tough.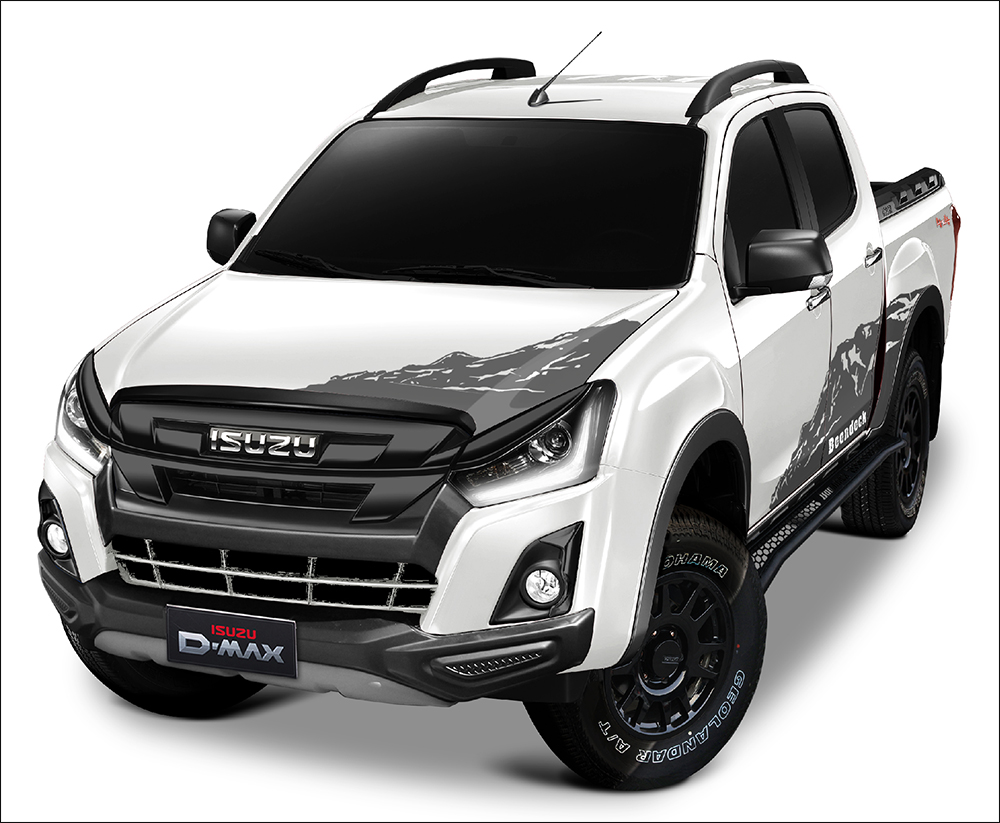 Part of this sure-footedness also comes from the Boondock 4×4's meaty wheel-and-tire combo. The 17-inch matte-black alloy rims are wrapped in 265/70 all-terrain tires that guarantee a steady supply of grip even on the harshest of roads.
Of course, fancy suspension systems and knobby tires are nothing without an engine that refuses to play ball. Under the hood of the Boondock 4×4 is Isuzu's tried-and-tested 3.0-liter turbodiesel mill that cranks out 175hp and 380Nm. Admittedly, it's not the most powerful in the D-Max's class, but it is extremely reliable and very resilient to use and abuse. It's an engine that will never leave anyone stranded in the middle of nowhere.
The trail-ready Isuzu D-Max Boondock 4×4 retails for P1,725,000 (MT) and P1,795,000 (AT). It is available in four exterior colors: Red Spinel, Cosmic Black, Titanium Silver and Silky Pearl White.