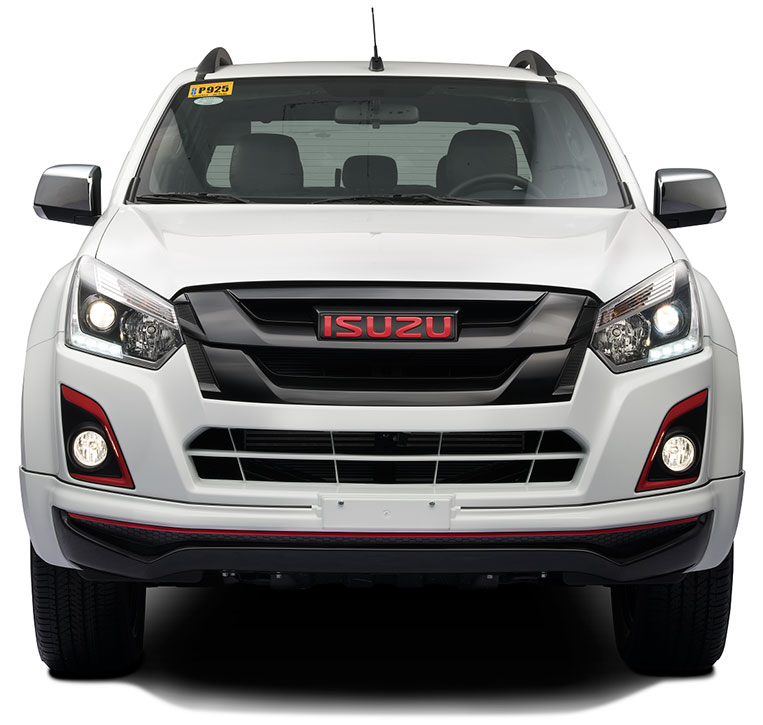 Just as we expected, car companies in the Philippines that sell pickup trucks are now going out of their way to either spruce up their respective workhorses or even bring in completely new models in an attempt to get as big a slice as possible from a suddenly larger pie. That's because the recently revised automotive taxation scheme now exempts all pickups from the price-bloating excise tax. And this applies to all pickups—including the lifestyle-oriented ones and not just the single-cab, chassis-only versions.
Ford has already announced that it is bringing in the Ranger Raptor later this year, and Toyota has launched a sportier pickup called the Hilux Conquest. Even the segment leaders know that this year will be a huge one for pickups, and that they'll lose out if they don't do anything to make their pickup offerings more attractive to a new wave of buyers.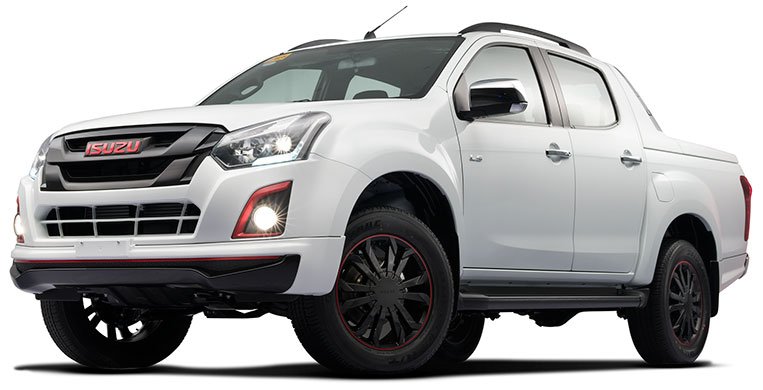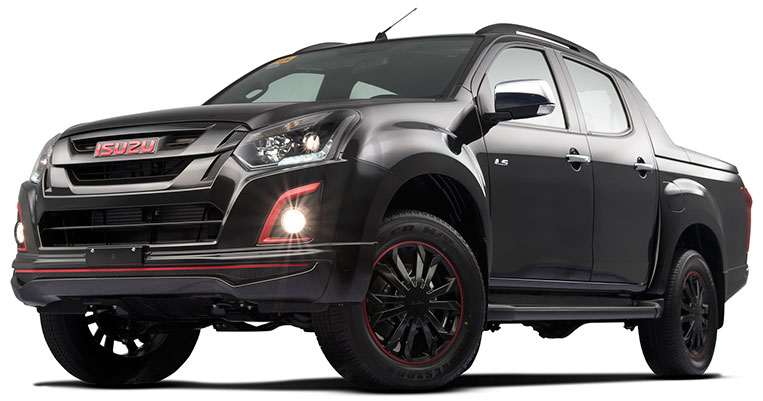 It's Isuzu Philippines' turn now. Today, the Japanese truckmaker told journalists that it is releasing a new variant for the D-Max called X-Series. You will immediately recognize it by the distinctly red Isuzu badge on its grille.
Available in two special colors—Black Hawk and Freestyle White—the D-Max X-Series boasts dynamic add-ons including front and rear skirts, a cargo-bed spoiler, black 18-inch alloy wheels, roof rails, fog lamp garnish, and interior rocker plates with illuminated Isuzu logos.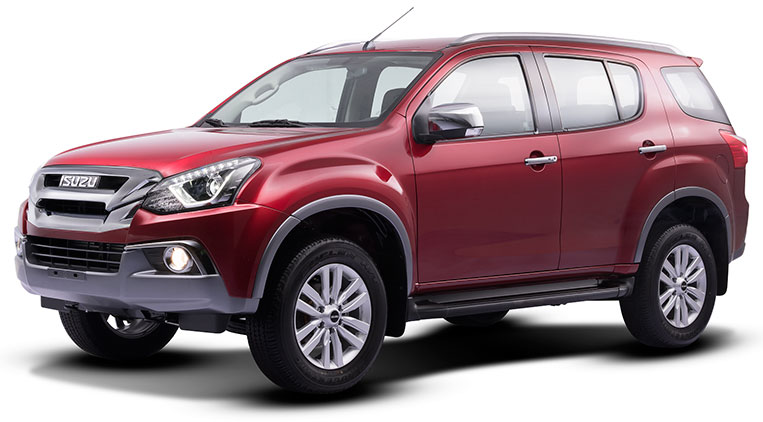 Meanwhile, the Mu-X also receives a new (and supposedly more refined) variant called Luxe. Among the enhancements made to the midsize SUV are a power liftgate, light-gray fender flares, illuminated interior rocker plates, and a 3D surround-sound audio system. The Mu-X Luxe is available in a paint job dubbed Red Spinel.
According to a press statement distributed by Isuzu, both the D-Max X-Series and the Mu-X Luxe are 4×2 vehicles powered by a 3.0-liter four-cylinder turbocharged diesel engine with Blue Power technology. This 4JJ1-TCX powerplant is rated at 175hp and 380Nm, and mated to either a five-speed manual transmission or a five-speed automatic gearbox in the D-Max X-Series, or to a six-speed automatic shifter in the Mu-X Luxe.
Isuzu will start selling these new variants by mid-March. The pricing, however, isn't available yet as we write this. In fact, an Isuzu executive told VISOR, the price bulletin has not been issued to the dealers. We will, of course, inform you as soon as we get the figures.
In the meantime, it's time to do some hard thinking if you're in the market for a new pickup or a new SUV.
UPDATE: Isuzu Philippines has sent us the prices of these latest product offerings. The D-Max X-Series 4×2 MT sells for P1,355,000, and the D-Max X-Series 4×2 AT goes for P1,420,000. The Mu-X Luxe 4×2, meanwhile, is priced at P1,895,000.