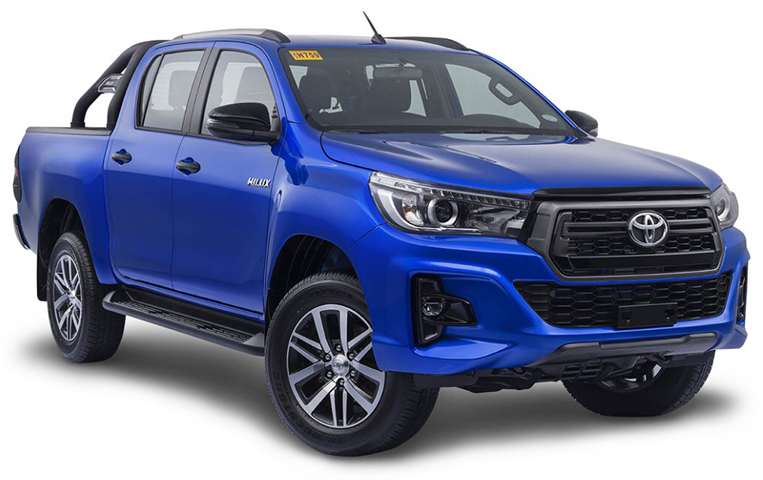 When we first learned that all pickup trucks are now exempt from the excise tax, our first thought was that automakers with pickups in their product offerings would waste no time in taking advantage of the revised taxation scheme. Indeed, in just the first two months of the year, we've received quite some news about our favorite mechanical workhorses. Last week, for instance, we all dropped whatever it was we were doing to admire the globally celebrated Ford Ranger Raptor. For sure, Toyota wouldn't be far behind in tempting Filipino car buyers to purchase a truck soon.
True enough, at its annual thanksgiving party for the media earlier this week, Toyota Motor Philippines showed off the latest iteration of its popular pickup: the Hilux Conquest. Those of you who follow our Facebook page likely saw the photo we shared that evening.
The Hilux is no longer new, having entered our market in July 2015—nearly three years ago already. As such, it needs some added spice to stay at the top of customers' short lists. That spice comes in the form of the new Conquest package.

The Hilux Conquest is basically the Hilux G variant made sportier and more premium with a new grille design, a sports bar and a bed-liner for the cargo bed, daytime running lights, 18-inch alloy wheels, smart key entry, black interior, and a 6.5-inch touchscreen display.
Toyota is offering the Hilux Conquest in three body colors: Super White, Attitude Black and the Nebula Blue Metallic you see here.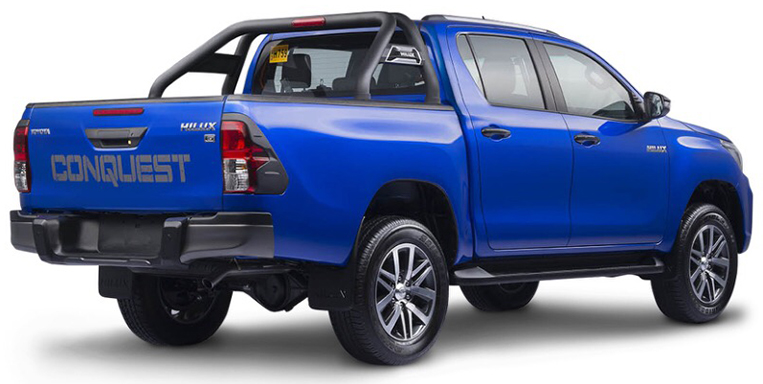 The Conquest package basically adds P153,000 to the 4×4 G units and P146,000 to the 4×2 G ones. The price list:
4×4 2.8 Conquest AT – P1,745,000
4×4 2.8 Conquest MT – P1,615,000
4×2 2.4 Conquest AT – P1,386,000
4×2 2.4 Conquest MT – P1,311,000
Here are the extra features of the Hilux Conquest in full detail: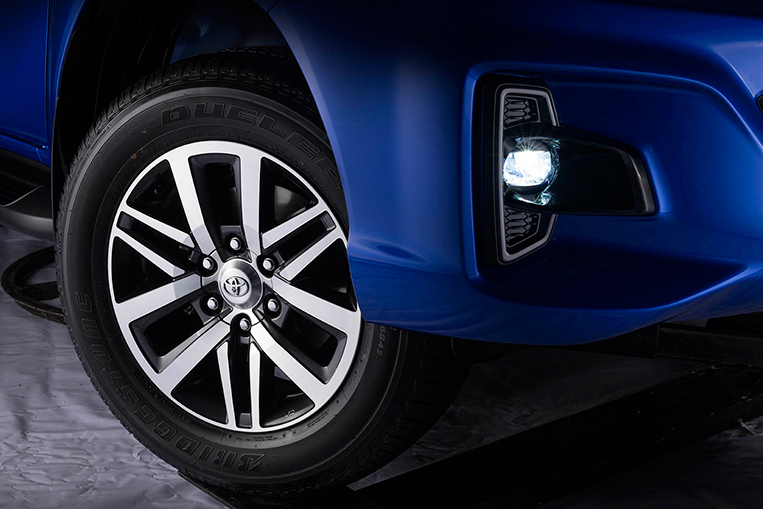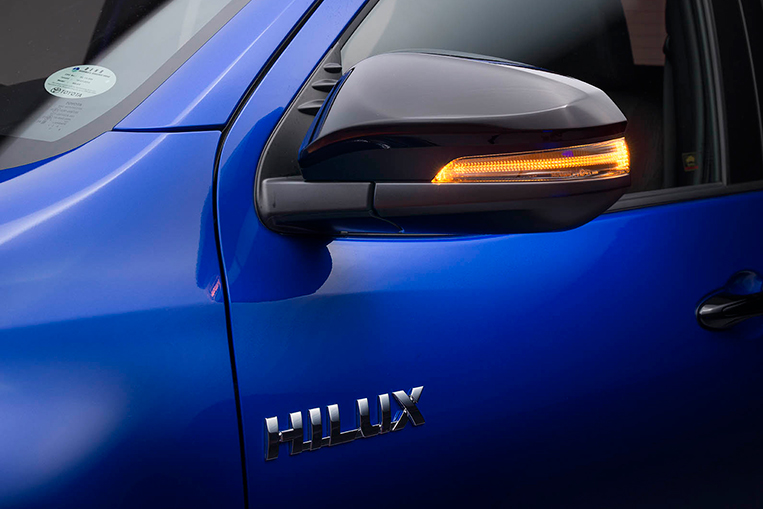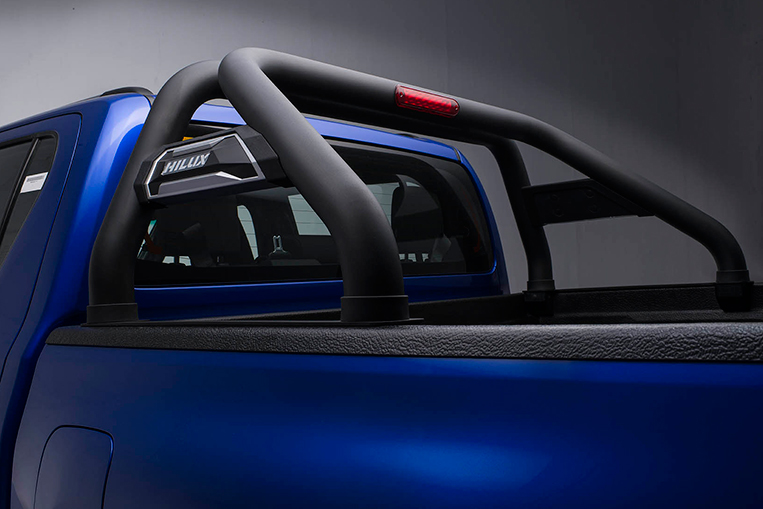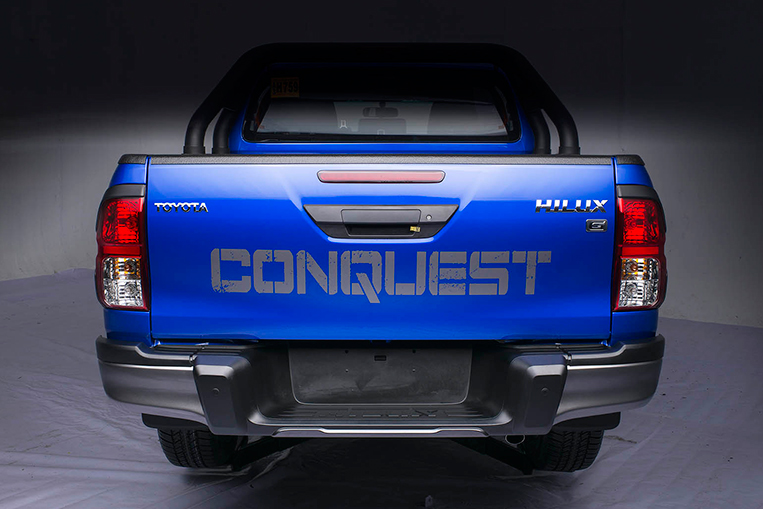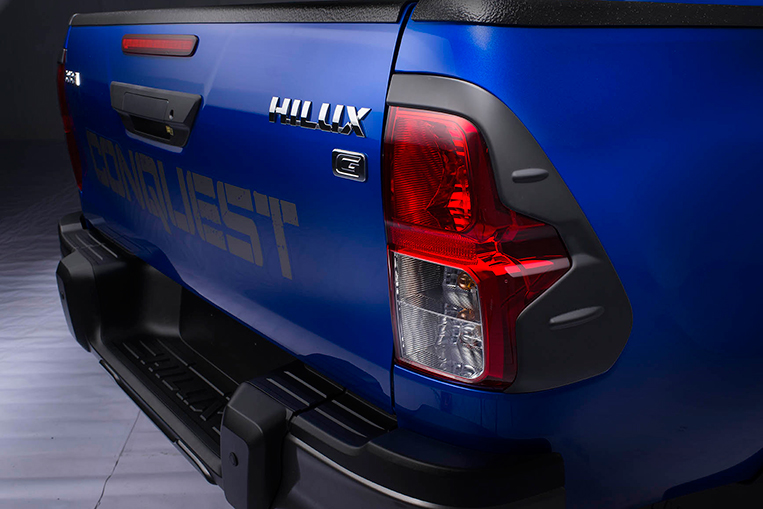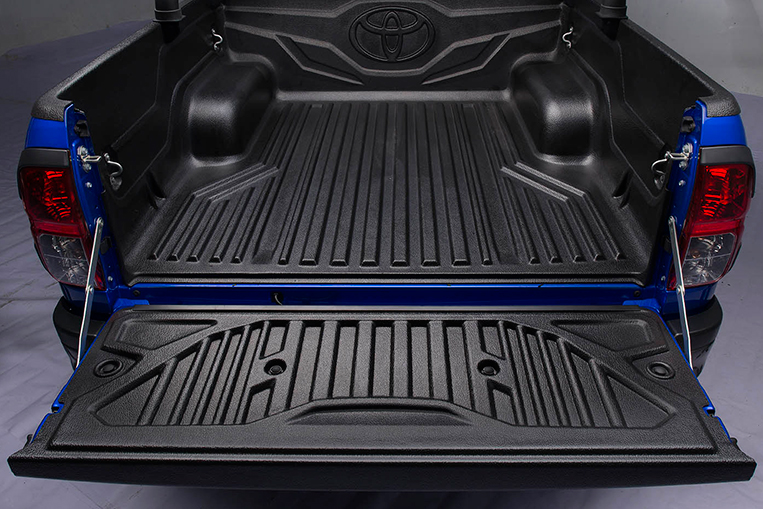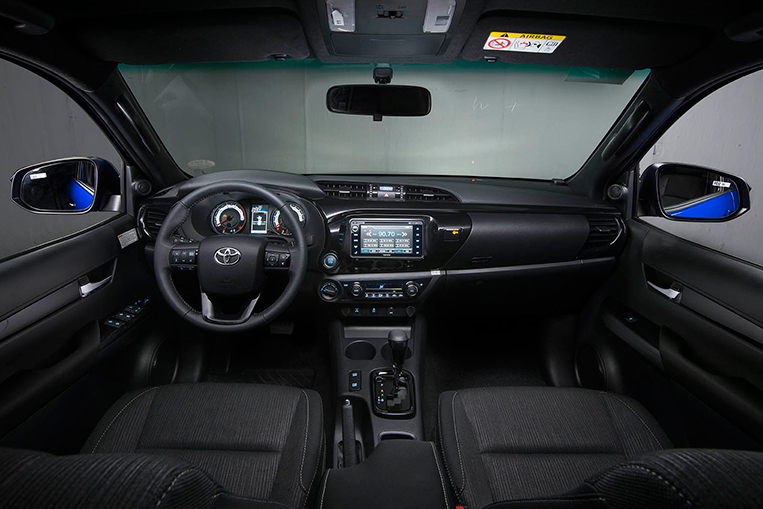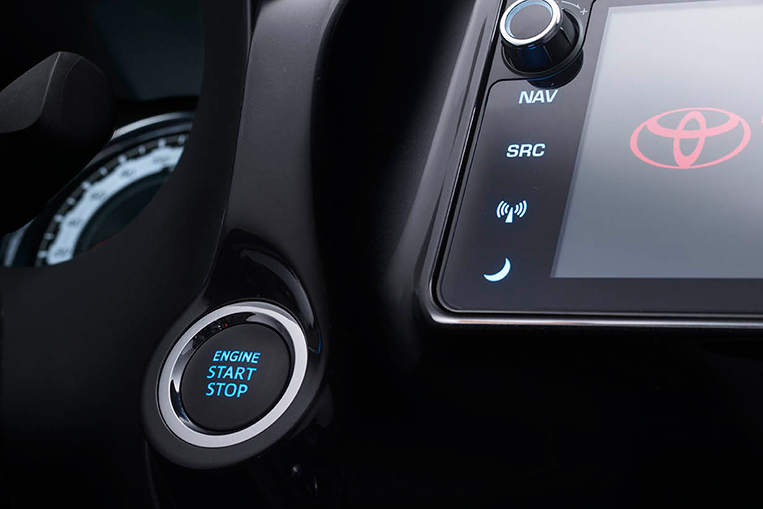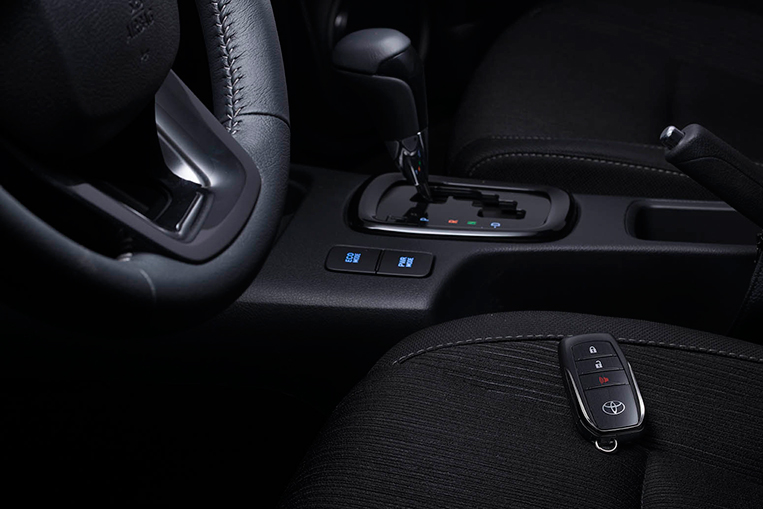 We guess we can now officially declare: Let the pickup wars begin. Have fun shopping.