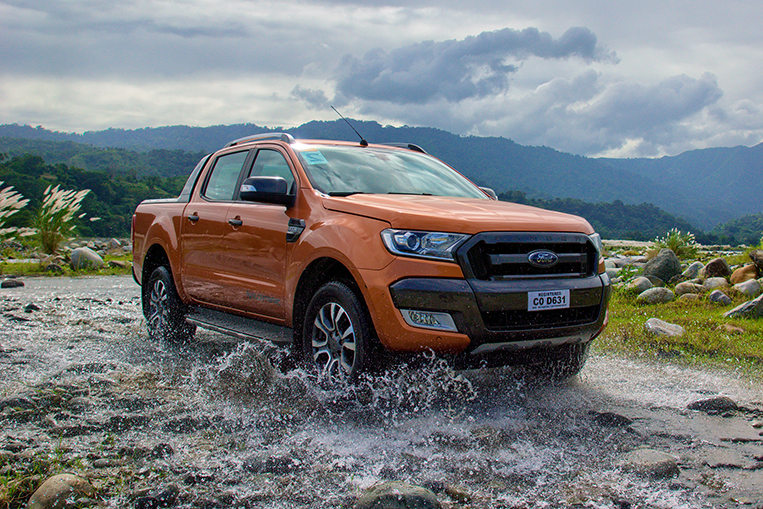 When Ford Philippines recently invited the local media for a test drive of the new Ranger pickup truck, the company sure didn't do things by half. There was no quick lap around the dealership or short crawl across next door's condo construction site to demonstrate the capabilities of this workhorse with family-car aspirations. Instead, the American brand invited select members of the press on a lengthy road trip to experience if the Ranger could really live up to all the fancy marketing terms used to describe it.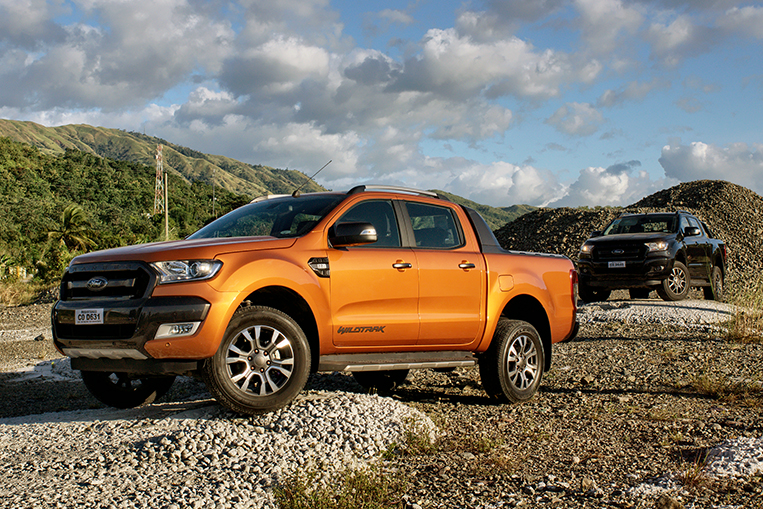 Dubbed the "Ford Northern Adventure," this test drive of German-level thoroughness saw a convoy of Rangers make its way from Metro Manila to Tuguegarao City in Cagayan, a 500km journey that included hauling a ton of cargo for part of the trip and taking the cars onto rough terrain on the way to a white-water rafting activity in Tabuk, Kalinga. When we say we hauled a ton of cargo, that's literally what it was: Ford has been supporting a Gawad Kalinga community in Nueva Ecija as part of its drive to create a better world for some time now, and the media cars were each loaded up with one ton of cement destined for building works at the village. When we were handed the keys at Ford Balintawak in the morning, we were eager to see if the 4×2 Rangers, with their 2.2-liter TDCi diesel engines (158hp and 385Nm), could make light work of the task.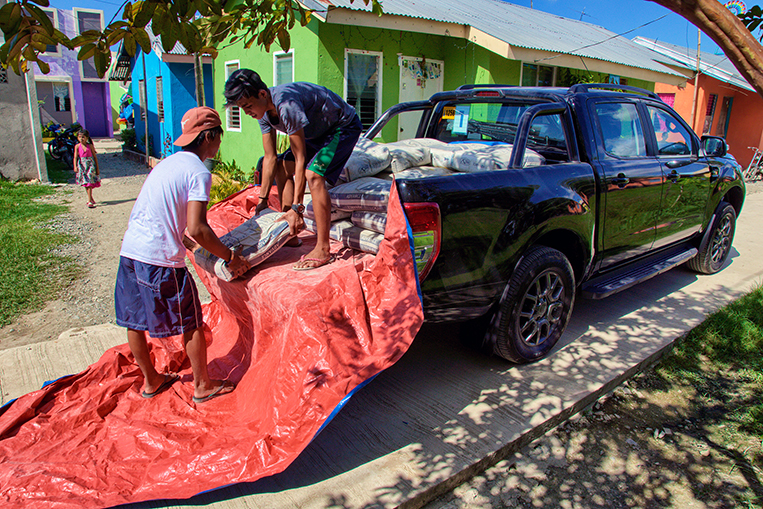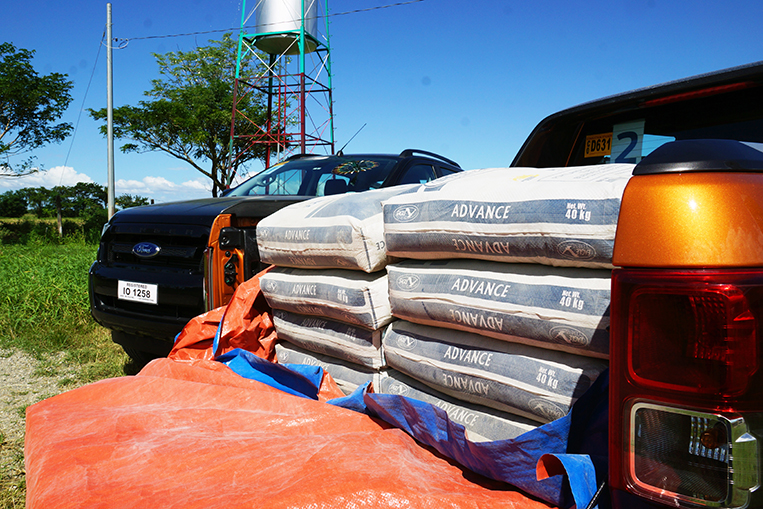 Actually, a more powerful 3.2-liter TDCi block with 197hp and 470Nm is also available, and all models can either be ordered as 4×2 or 4×4, with either manual or automatic transmission. If you need more power than that, then we recommend waiting until next year, when Ford brings in the Ranger Raptor to the Philippines.
Our test cars all had the six-speed automatic gearbox fitted, which did a decent job of keeping things smooth on and off the road. The Ranger looks big but feels smaller than its 5.2m-long and 2.1m-wide frame from behind the wheel, a feat that makes it easy to drive and helps to keep it shiny when things get tight in traffic.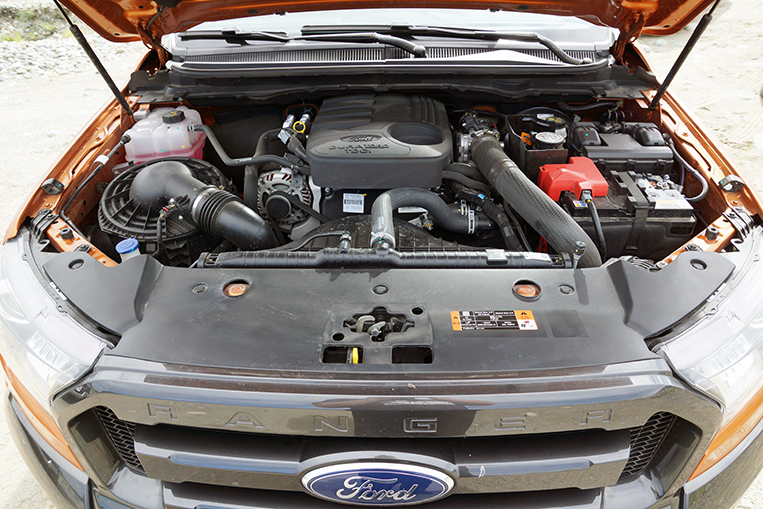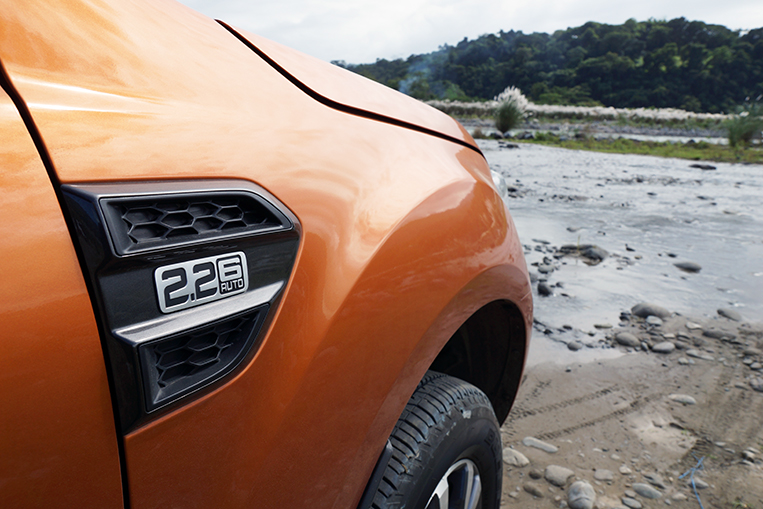 On the inside, the cabin is spacious enough to make a 185cm, 100kg man—that would be me—feel comfortable in the front or at the back, while decent materials and good build quality will give any Ranger buyer a feeling of having received value for money. Even on the tough roads toward Tuguegarao, the cabin remained a quiet and comfortable place to be in, giving us the impression of driving an SUV rather than a pickup truck.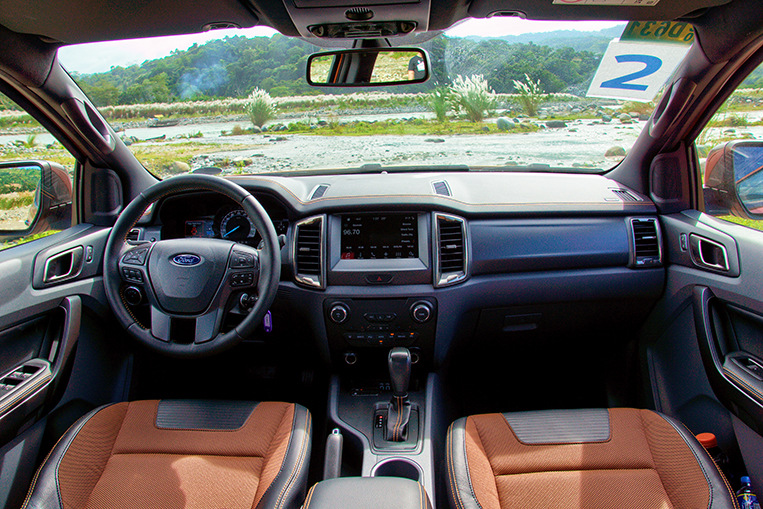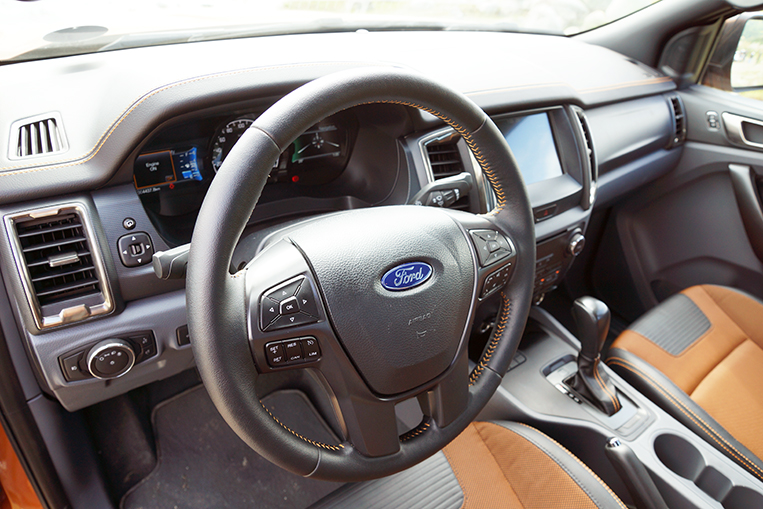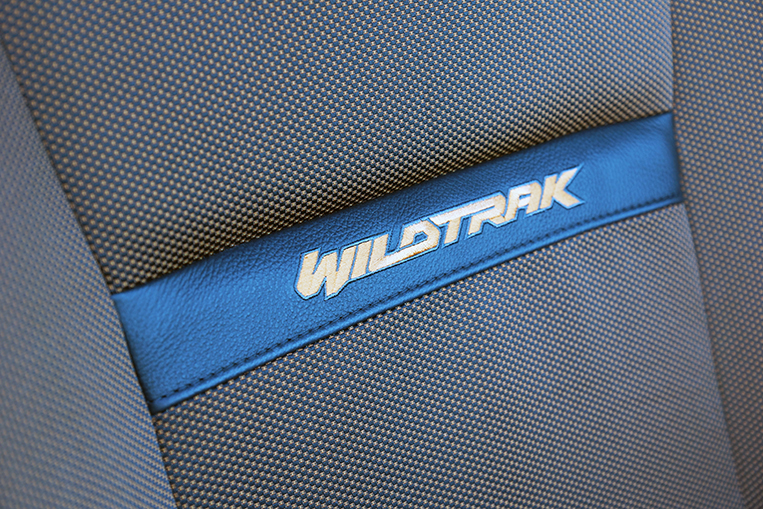 One of the most impressive feats the car managed on our road trip was the fuel consumption—or the lack thereof. All the Rangers in our convoy reached their destination on one tank of fuel, with our car still showing over 70km of range left when we parked it. Considering we had been hauling heavy cargo for part of the trip, and had not only been driving up mountain roads but also partially off the beaten track (and all the while carrying three healthy adults and their luggage), the frugality of the 2.2-liter diesel engine is on a level that would make any Scotsman blush. For a 3,200kg vehicle with the aerodynamic profile of a walk-in closet to manage below 10L per 100km during heavy driving is something your fuel station will hate you for, and that's a good thing.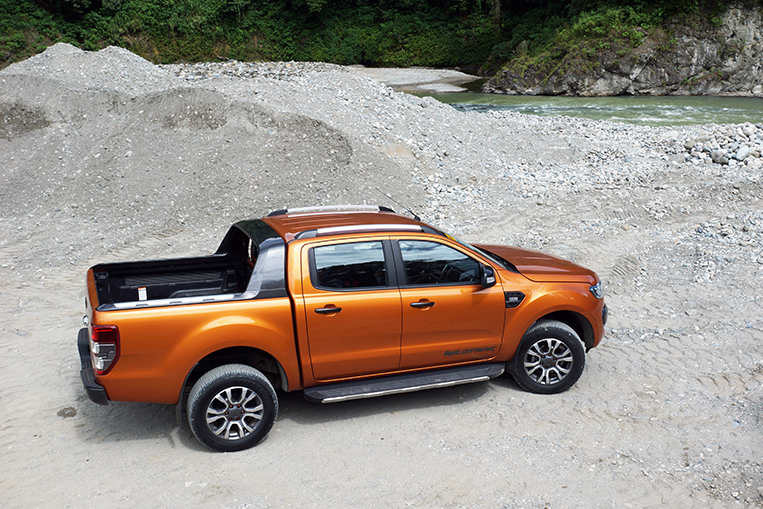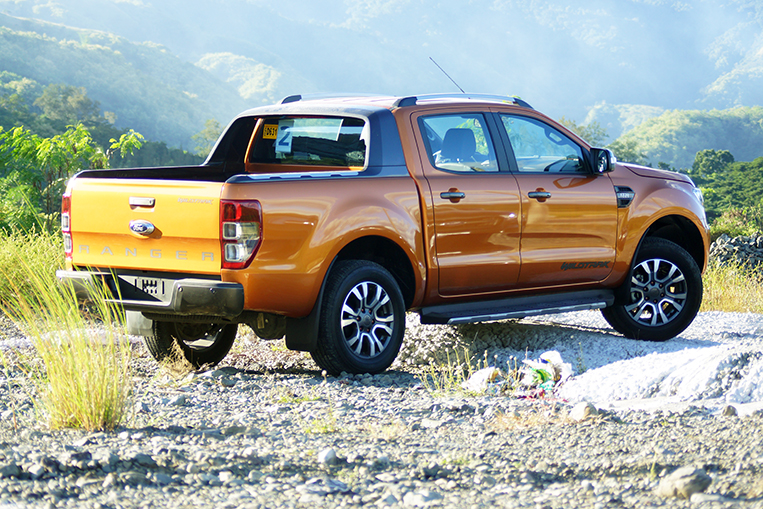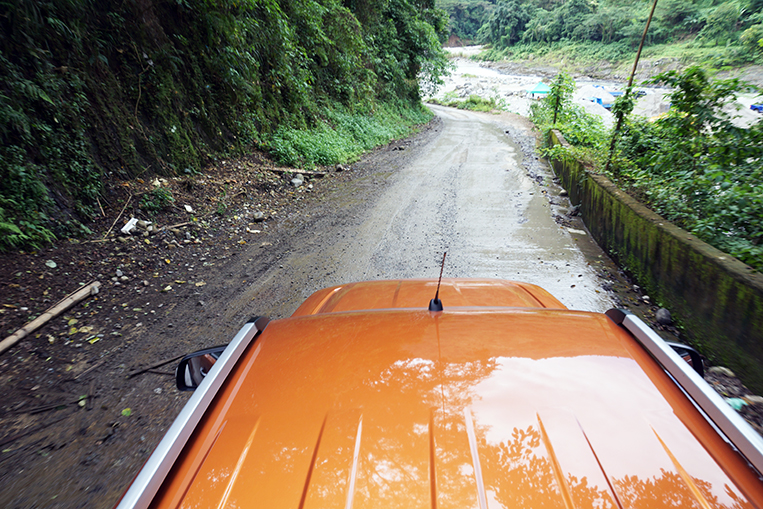 We drove both the FX4 2.2L 4×2 (P1,359,000) and the Wildtrak 2.2L 4×2 (P1,489,000) extensively during the trip, and would definitely recommend spending the little extra money to get the Wildtrak if presented with a choice between the two. Not only does it come with a host of extra goodies as standard—such as dual-zone air-conditioning with automatic temperature control, an eight-inch TFT touchscreen multifunction display that wirelessly supports Android and Apple devices through Ford's Sync 3 feature, and a digital dash consisting of two 4.2-inch LCD screens on your instrument panel—but it also feels a little more refined to drive.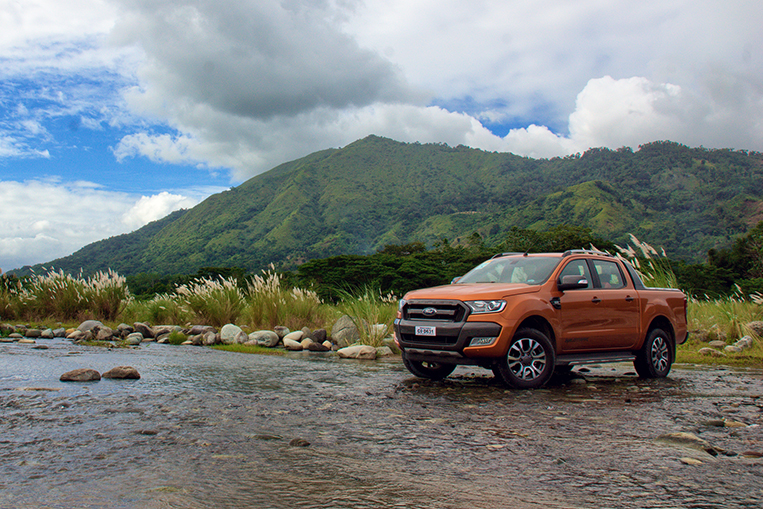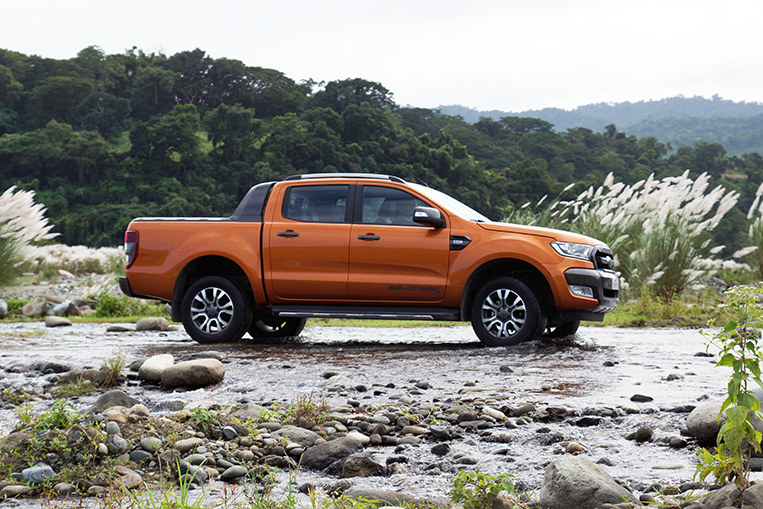 If this was due to the additional driving gizmos doing their job (the Wildtrak does come with electronic stability program, hill-start assist and trailer-sway control as standard), or if Ford has really given this version a slightly softer ride to keep people steady while they enjoy all the additional features in the cabin, we're not sure. But along the twisty and bumpy roads leading to Tuguegarao City, it seemed more settled and more family-car-like than the FX4. Nevertheless, both models were a pleasure to drive, and you could do a lot worse than getting this tough truck with a soft center as your daily workhorse.
FORD RANGER WILDTRAK 2.2L 4X2 AT
| | |
| --- | --- |
| Engine | 2.2-liter in-line-4 common-rail direct-injection turbo diesel |
| Transmission | 6-speed automatic |
| Power | 158hp @ 3,200rpm |
| Torque | 385Nm @ 1,600-2,500rpm |
| Dimensions | 5,354mm x 2,163mm x 1,821mm |
| Drive layout | RWD |
| Seating | 5 |
| Price | P1,489,000 |
| Upside | Capable, versatile, decently appointed. |
| Downside | The Ranger Raptor is coming in 2018. |