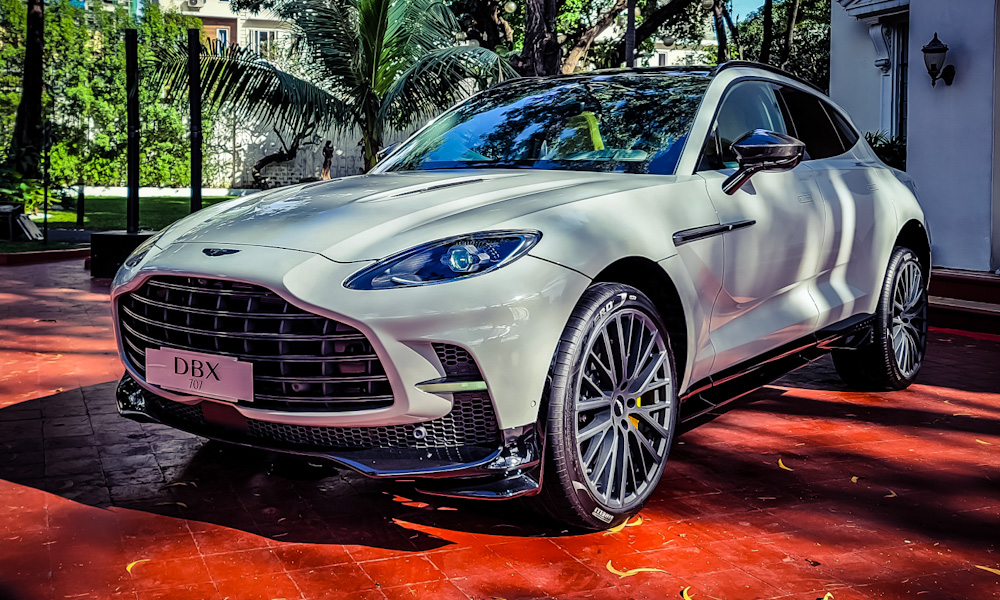 Aston Martin Manila is starting 2023 with a bang. The distributor of the British sports car marque joined the SUV bandwagon not too long ago, and now has unveiled the DBX707 for our market.
The 707 is the top performance model of the DBX badge. The number represents 707ps, which translates to 697hp (along with an astounding 900Nm of torque), produced by a 4.0-liter, twin-turbo V8 sourced from AMG. All that SUV muscle is served to the pavement through an all-wheel-drive system via a snappy nine-speed wet-clutch automatic gearbox with paddle shifters.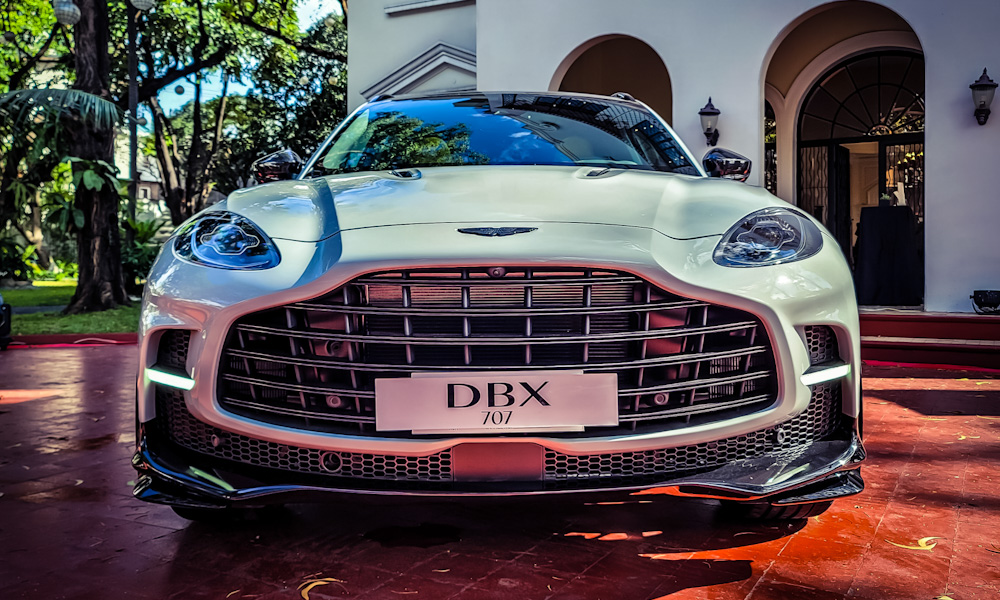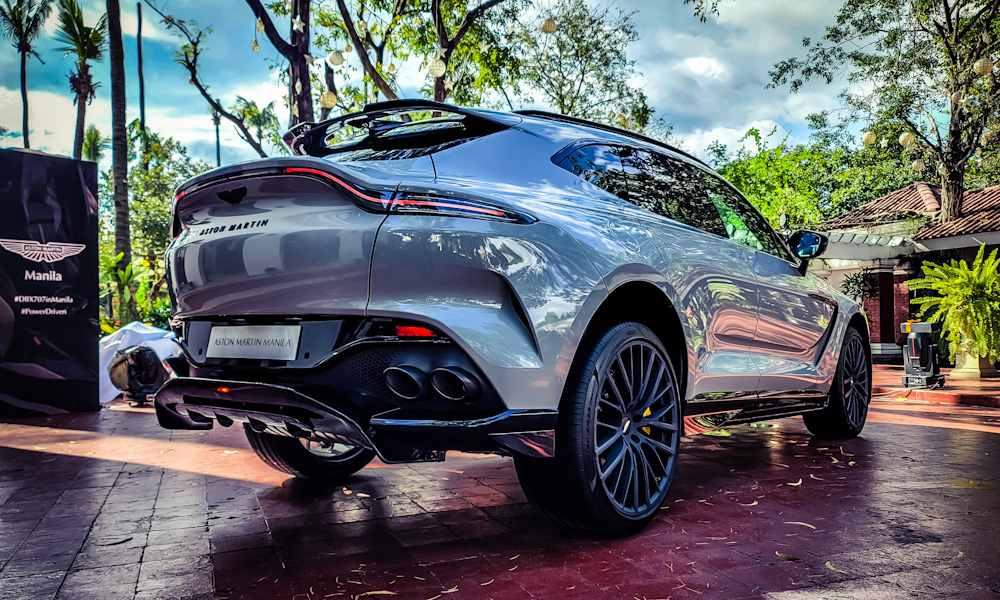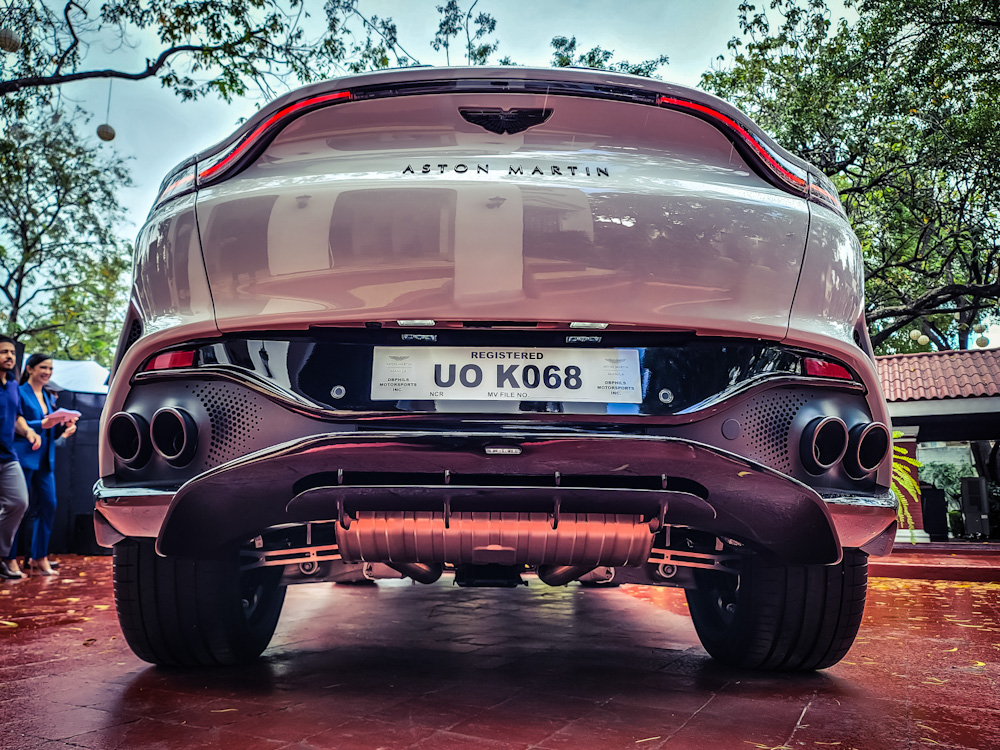 With those performance specs alone, it is clear we are dealing with a super sport SUV that can rival the likes of the Porsche Cayenne Turbo GT, the Lamborghini Urus Performante, the Alfa Romeo Stelvio Quadrifoglio, and the Ferrari Purosangue. Balance is brought into the equation by Aston Martin's luxurious and sleek design both inside and out, but with distinct touches of functional sporty enhancements all around.
The front greets you with a bigger grille flanked by daytime running lightbars (as opposed to the rounded DRLs on the standard DBX) that cut across side vents which channel cool air into the front brakes. Hood vents direct more air through the engine bay for better thermal management.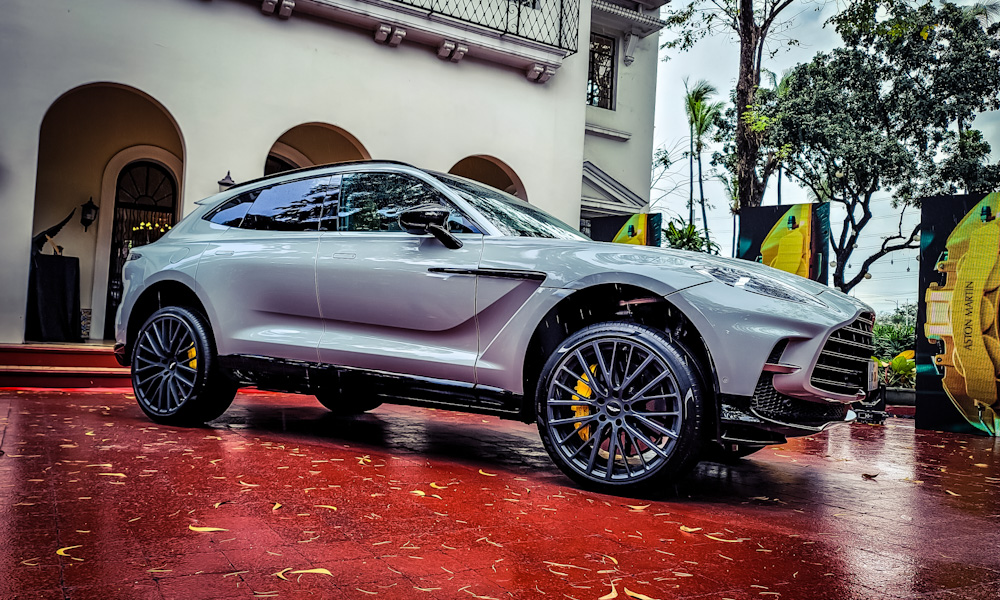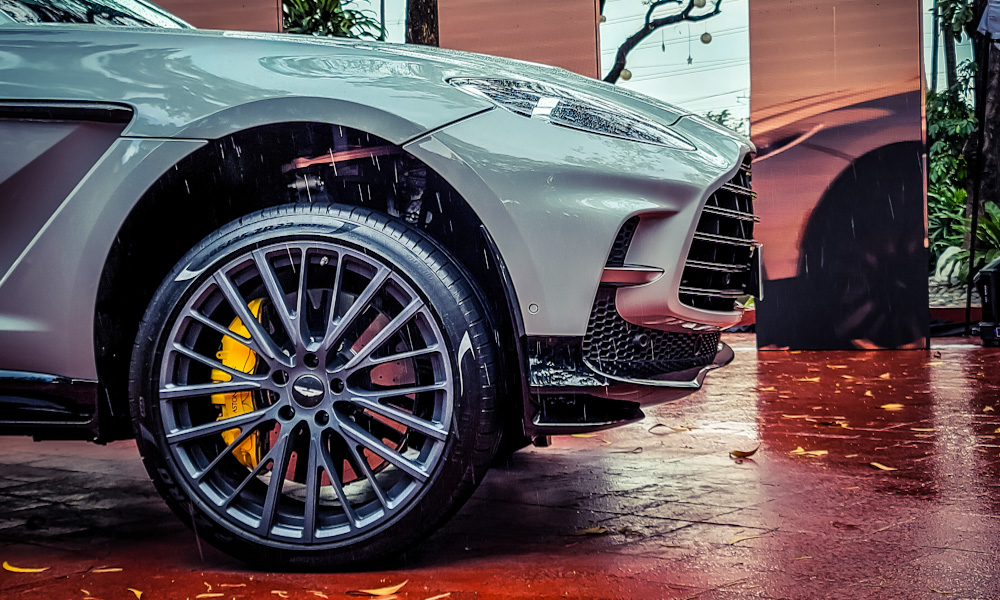 The 707 body's svelte shape leads to a rear end that means business, showcasing a quad exhaust enveloped with a very pronounced rear diffuser, aero side vents, and a slightly larger ducktail spoiler. The streamlined roof is finished off with a spoiler as well.
Bits of carbon fiber trim complement the exterior look. Furthermore, this handsome beast is ready to pounce on anything it comes across on open roads with huge 23-inch wheels shod in Pirelli P Zero tires. Thanks to an adjustable air suspension system, the 707 can go from the racetrack to off the beaten path. Ground clearance can go as low as 175mm to as high as 220mm.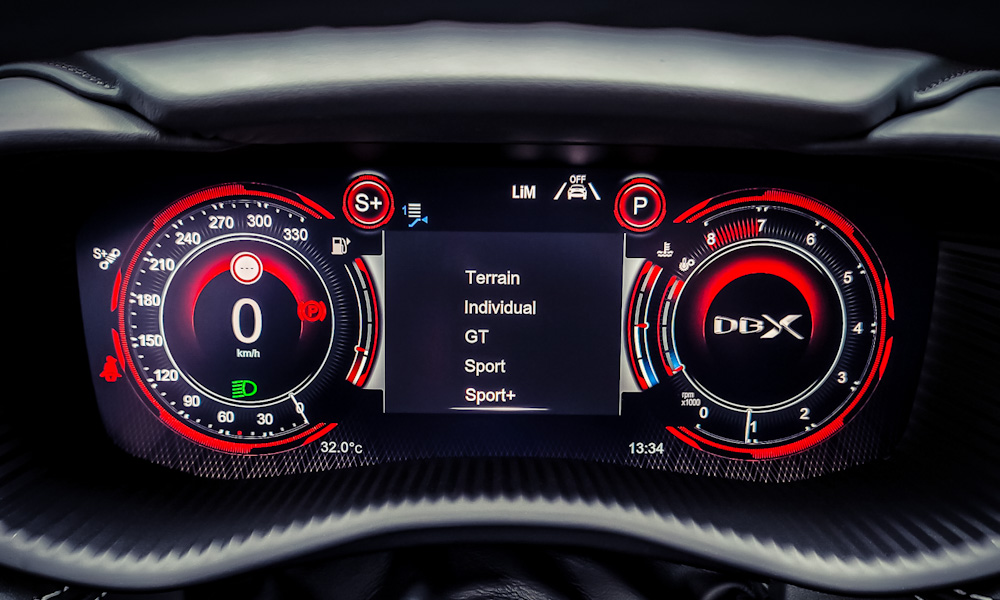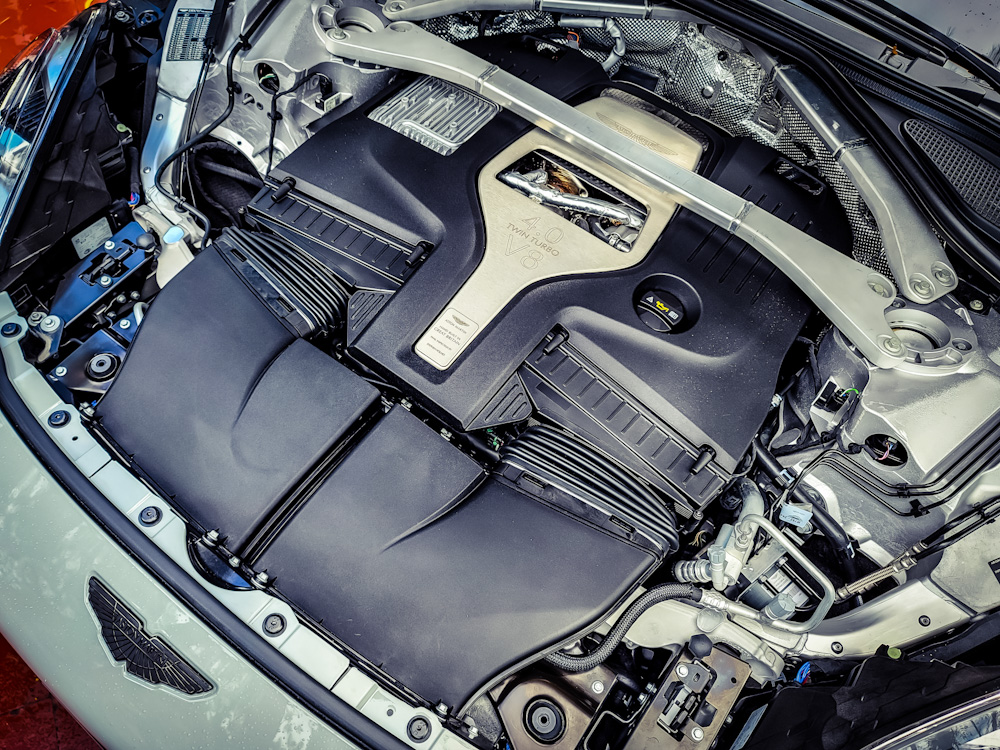 If performance is what you desire, the DBX707 will not fail to deliver. This supercar on stilts will take you from a dead stop to 100km/h in a staggering 3.3 seconds, and tops out at 310km/h. Propulsion gadgetry such as launch control (a new feature) aids in making takeoffs more effortless.
Thanks to its well-tuned suspension along with all-wheel drive, tackling corners should feel similar to a supercar hugging bends. Stopping power is provided by large carbon-ceramic brakes all around (420mm rotors with six-pot brake calipers in the front, and 390mm rotors with four-pot brake calipers at the rear).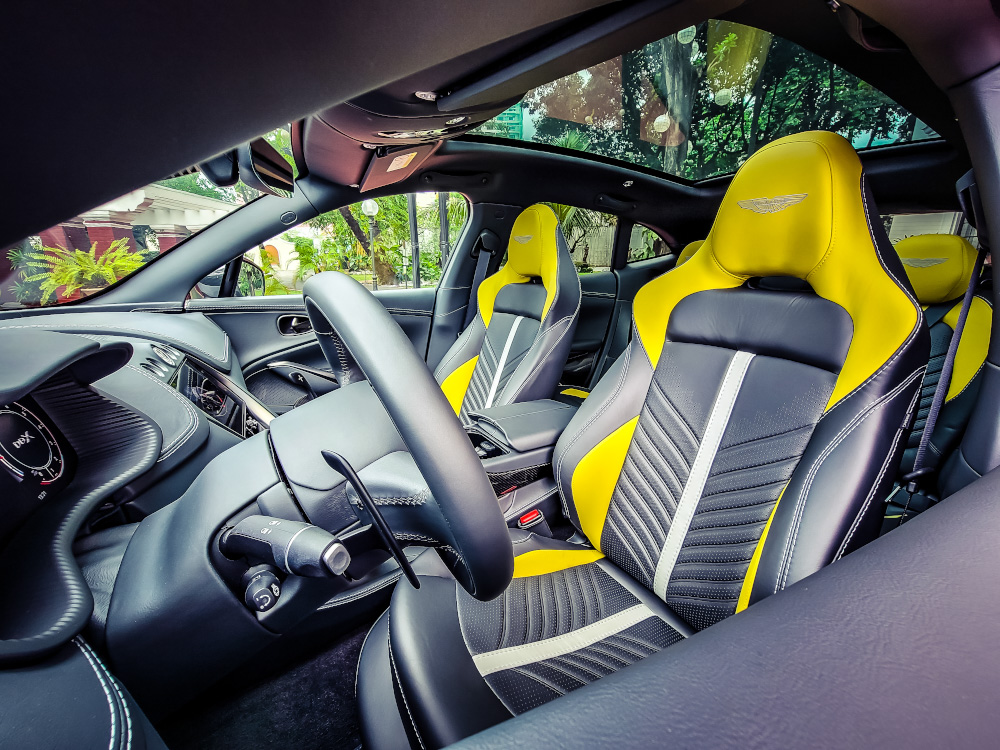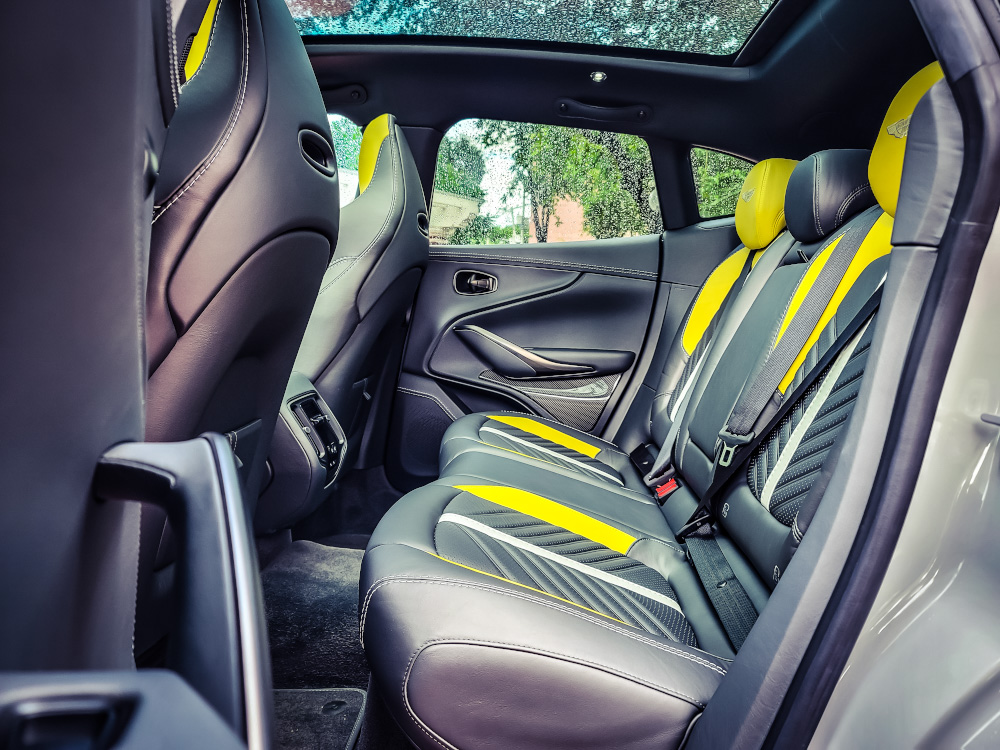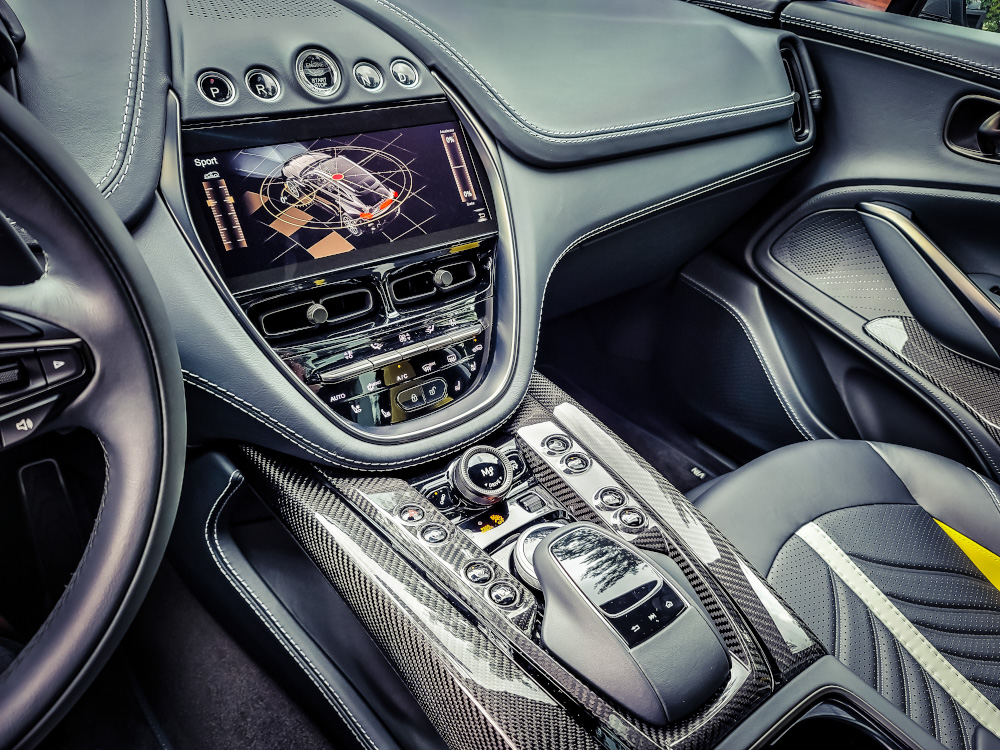 The cabin nicely blends the vehicle's athletic nature with sophisticated elegance. Two-tone leather sport seats complement the carbon fiber trim touches and interior architecture.
In the driver's saddle, an array of nifty controls, an infotainment screen, and wireless phone charging are within easy reach. The driver's cluster display is fully digital, and presents all necessary data to the pilot. Drive mode options include Terrain, Individual, GT, Sport, and Sport+.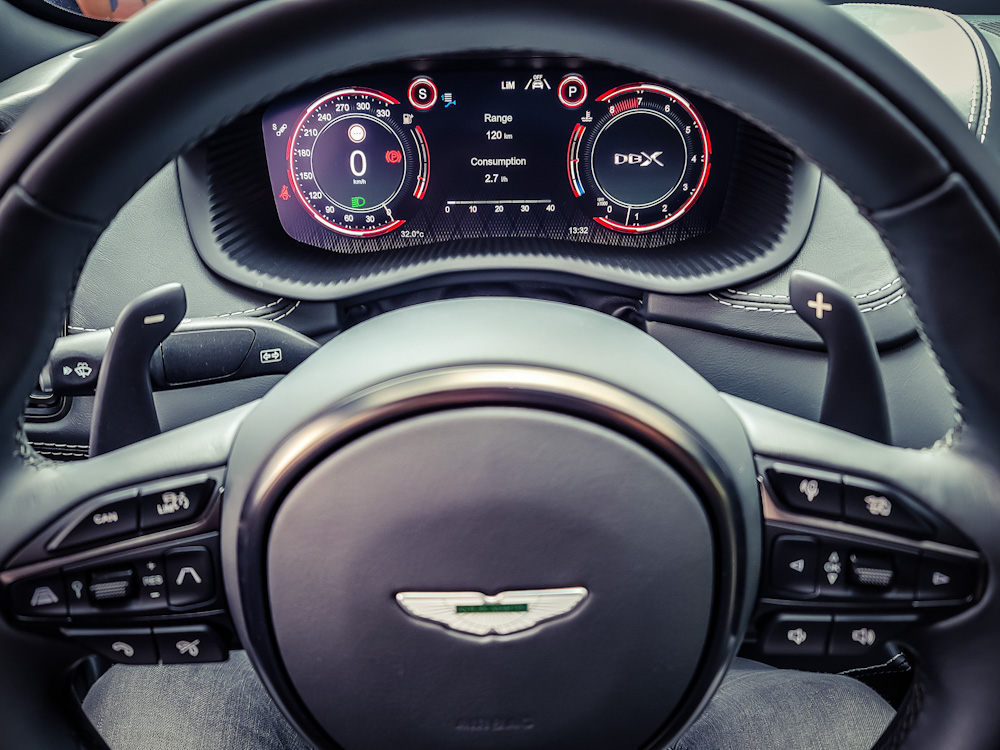 The DBX707, which is claimed to be the fastest production ICE SUV in the world, is priced at P33.5 million. Do you have that kind of money? You know where to go.