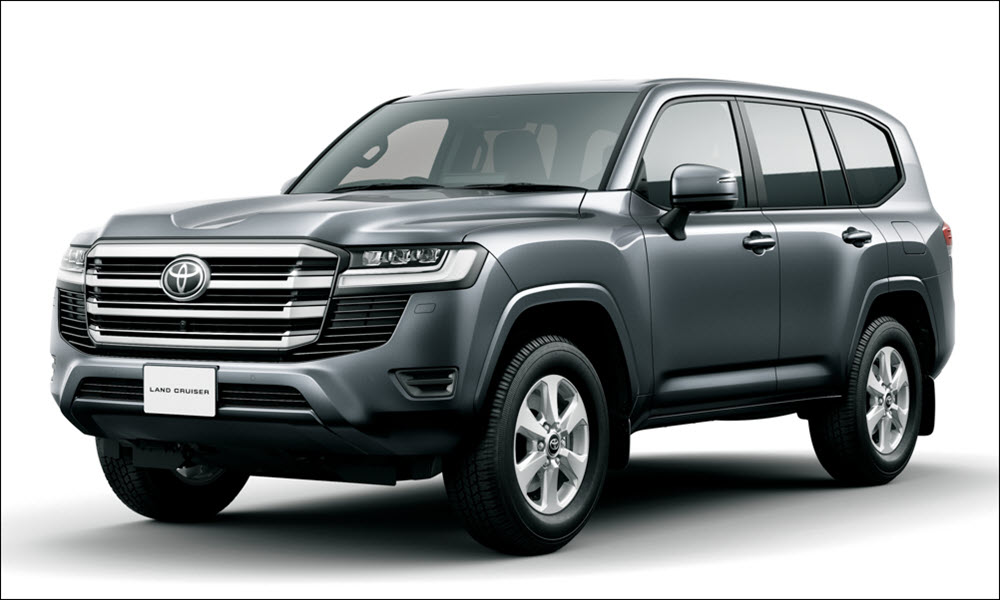 The Toyota Land Cruiser 300 is a truly desirable vehicle. After all, its styling, features, performance and capability stands out from the sea of large SUVs. Not to mention the Japanese carmaker's fabled reputation for reliability.
Demand for the vehicle around the world is still high. Because of this, the automaker is struggling to create enough supply. Last year, it informed customers in its home market that fulfilling deliveries will take a year. Now though, that wait will be much, much longer.
Toyota has posted this message on its Japanese website. It loosely translates to:
Thank you for considering and ordering our vehicle. We sincerely apologize for the fact that Land Cruiser has been very well received not only in Japan but also around the world, and it is expected that it will take a long time to deliver it after receiving an order.
The delivery time for ordering from now on may be about four years.
We will do our utmost to shorten the delivery time of our customers, and we appreciate your understanding.
The company noted that this forecast is accurate as of January 19, 2022, and that the situation can change depending on the work schedule in its production lines.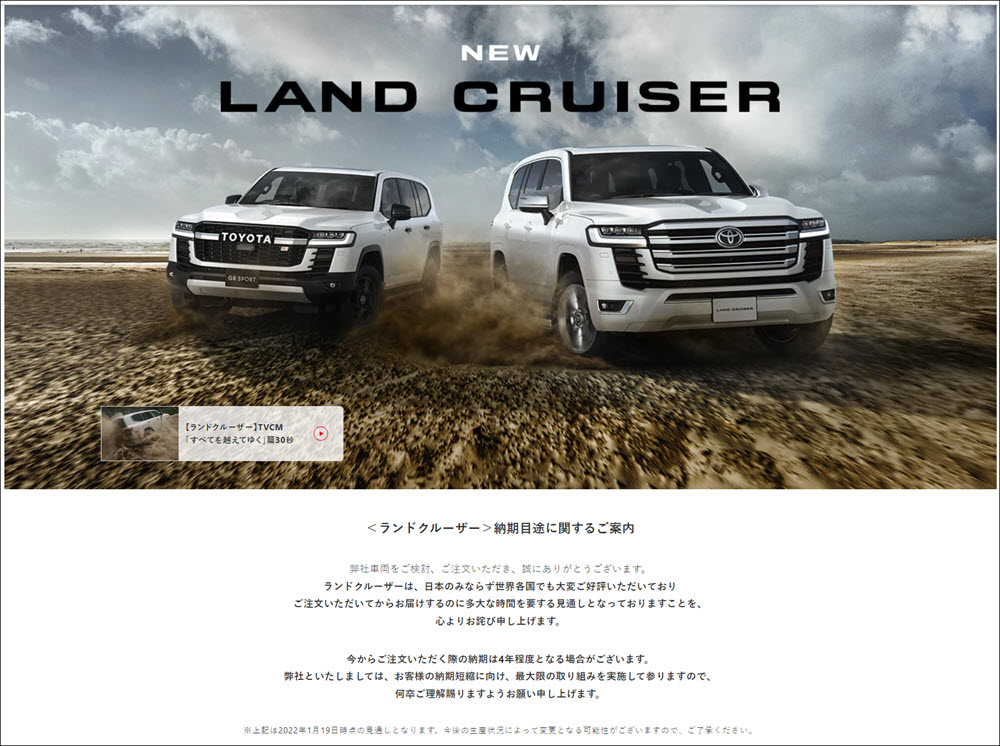 Toyota has been praised worldwide for its effective use of the just-in-time manufacturing strategy. It keeps low quantities of parts in stock to control costs. However, the ongoing chip shortage has disrupted the manufacturing schedule of the firm's plants.
Further exacerbating its production woes is the shutdown of several work sites due to the rising number of COVID-19 infections. There are work suspensions in 20 out of the 28 production lines in Japan, one of which is for the LC300/Lexus LX.
So far, the delay only applies to Japan. There are no such notices on Toyota websites in regions where the model is extremely popular (like the Middle East).