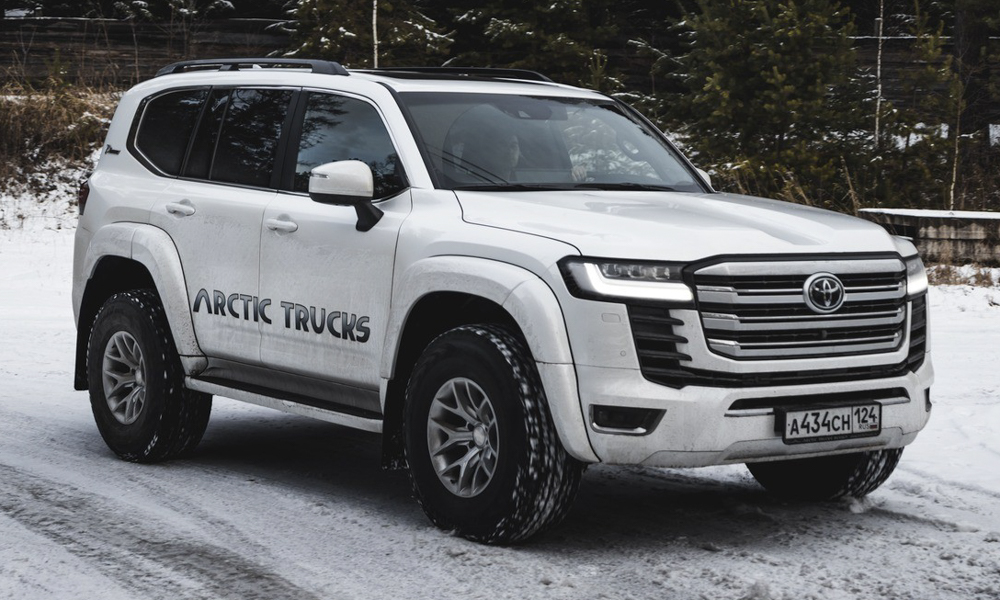 The Toyota Land Cruiser 300 is a luxurious beast of an SUV. It's also extremely capable off-road (because it has to live up to its name and heritage). But what happens if you need to take it somewhere that's just a little too extreme?
Enter Arctic Trucks, an off-road specialist based in Iceland responsible for upgrading trucks and SUVs to be capable of braving even the harshest of climates. This is the company that modified the Toyota Hilux that was used by Jeremy Clarkson and James May on their trip to the to the North Pole.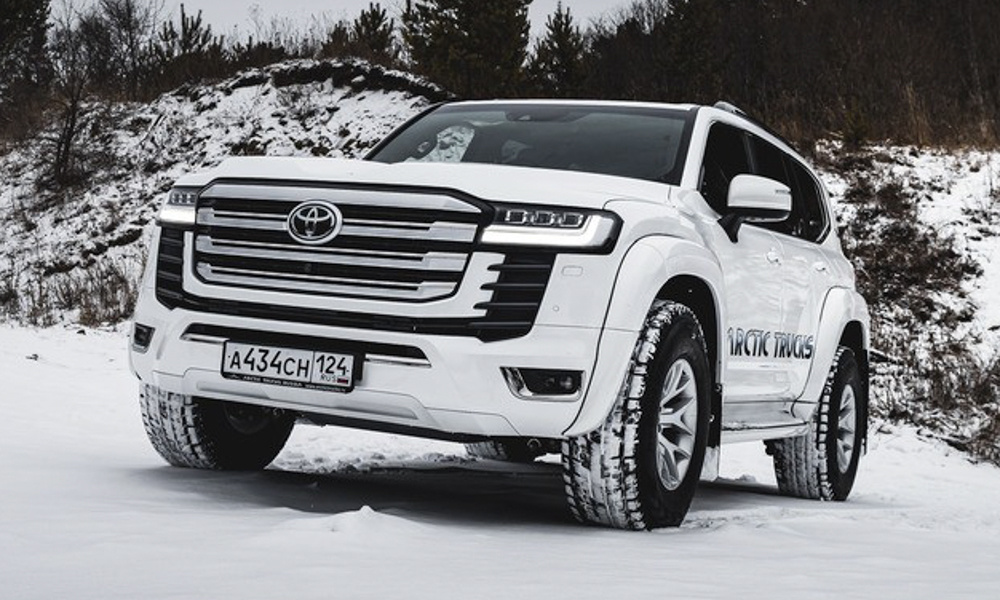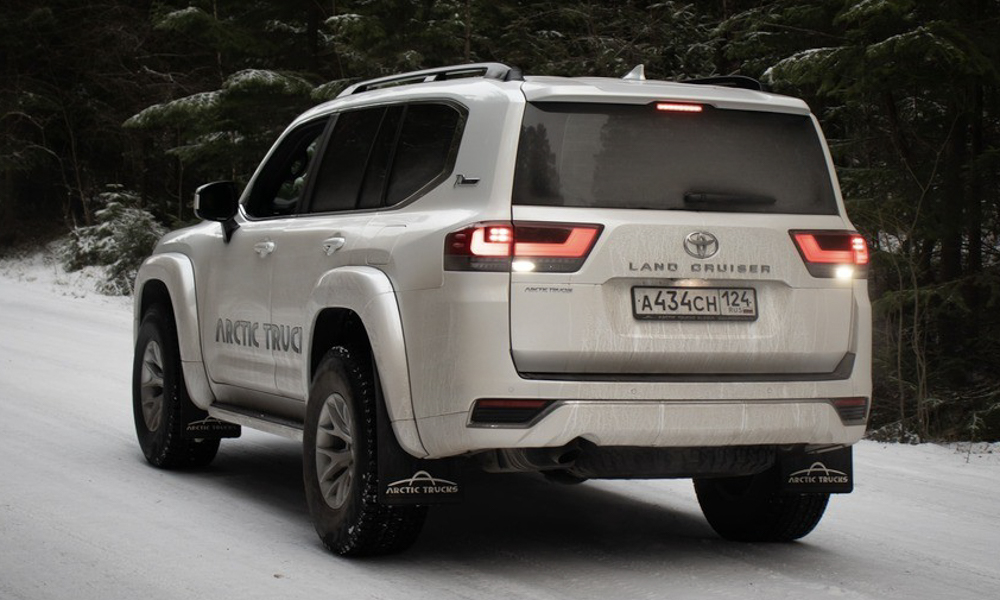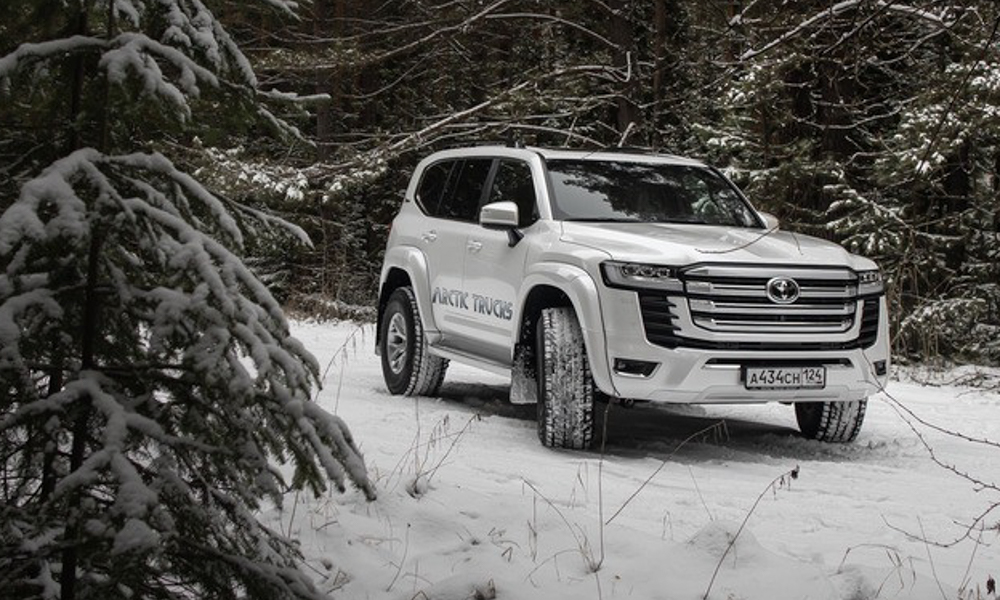 Amazingly, the outfitter didn't even have to do much to the Land Cruiser 300 to turn into AT35 spec.  The powerplant and transmission were left untouched, meaning you'll have the same V35A-FTS or F33A-FTV engines mated to a ten-speed automatic gearbox.
Those delectable wide fenders are there to fit massive 35-inch all-terrain tires with (comparably tiny) 17-inch alloy wheels. The track has also been widened (from 1,520mm to 1,840mm), and the body receives anti-corrosion treatment, mudguards and Arctic Trucks decals.
The suspension has been uprated with reinforced shock absorbers and spacers, all while preserving the stock adaptive suspension system. This gives the LC300 an extra 40mm of ground clearance, and increases the approach and departure angles to 37° and 30°, respectively.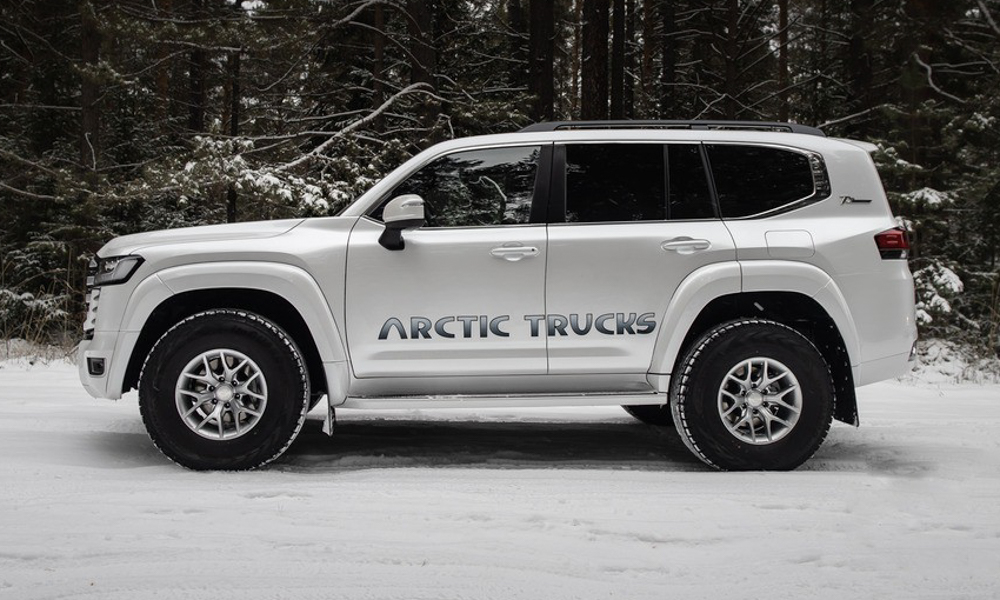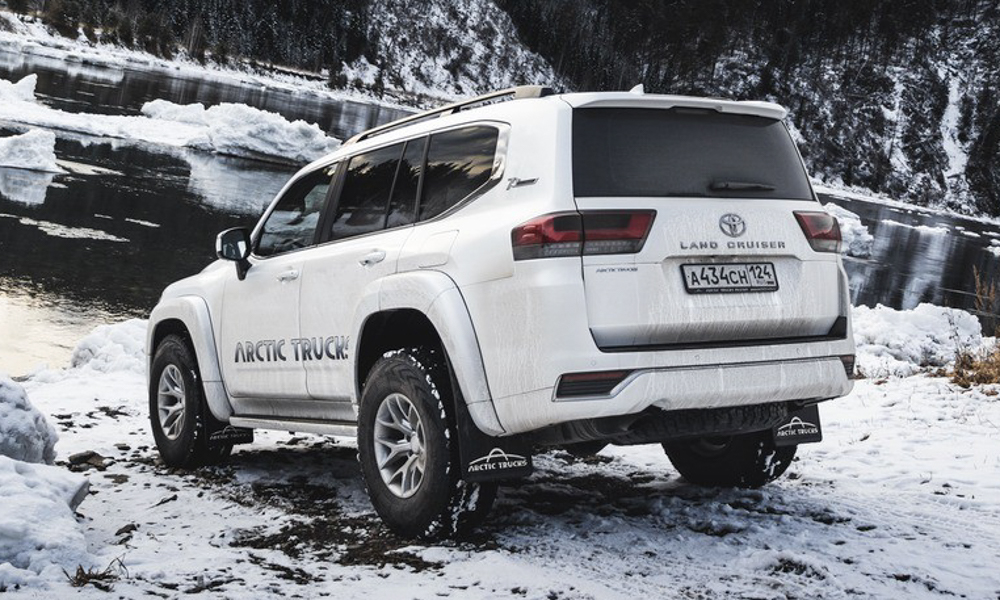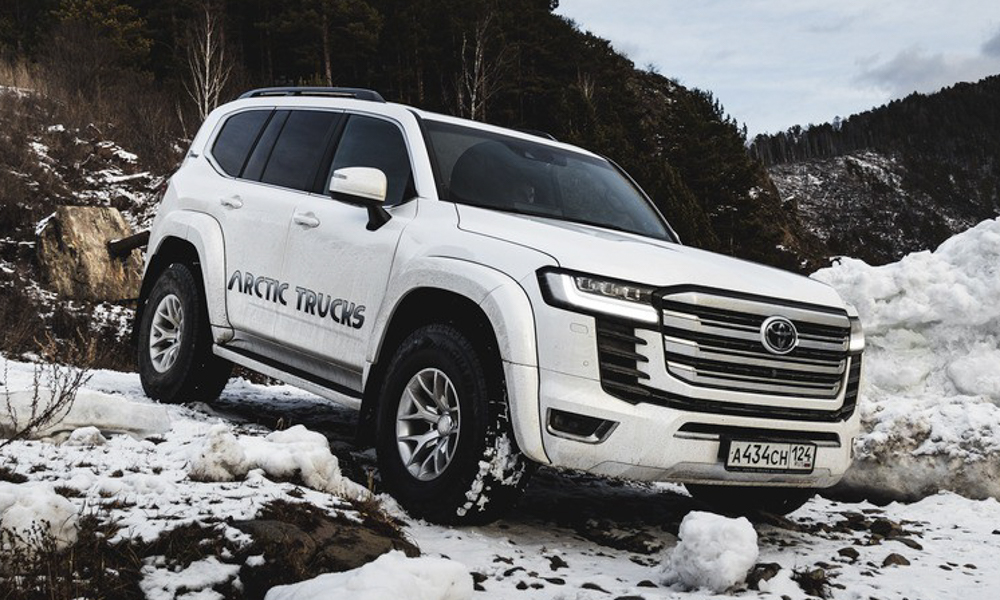 The LC300 AT35 is currently available at Arctic Trucks' Russian outlet, but we can expect the firm to accommodate international buyers if they have enough money for one. And for pricing? No specific figures have been given, but you can always send an inquiry if you're interested.