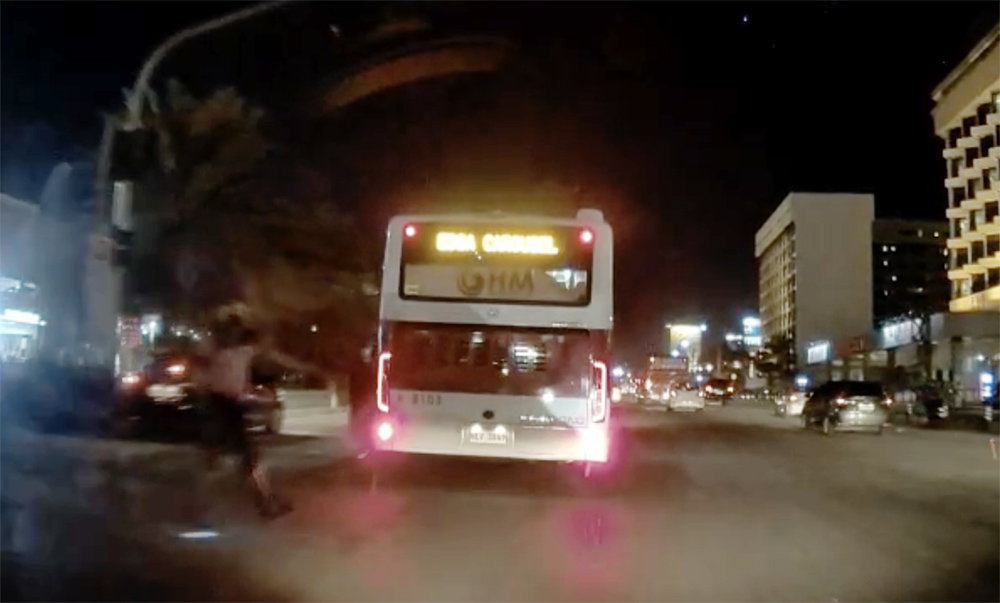 Yesterday, our Facebook page published a video sent to us by a motorist named John Francis Arroyo. To summarize: He was driving along EDSA and crossing Roxas Boulevard in Pasay City when he was flagged down by a traffic enforcer in front of The Heritage Hotel. He was surprised because he had clearly (as shown by his dashcam video) done so under two green lights. The ensuing conversation was hilarious—the post now has more than 1.2 million views as we write this. You need to watch the video if you haven't seen it.
Anyway, today we received the following message from a person who claimed to be with the Metropolitan Manila Development Authority: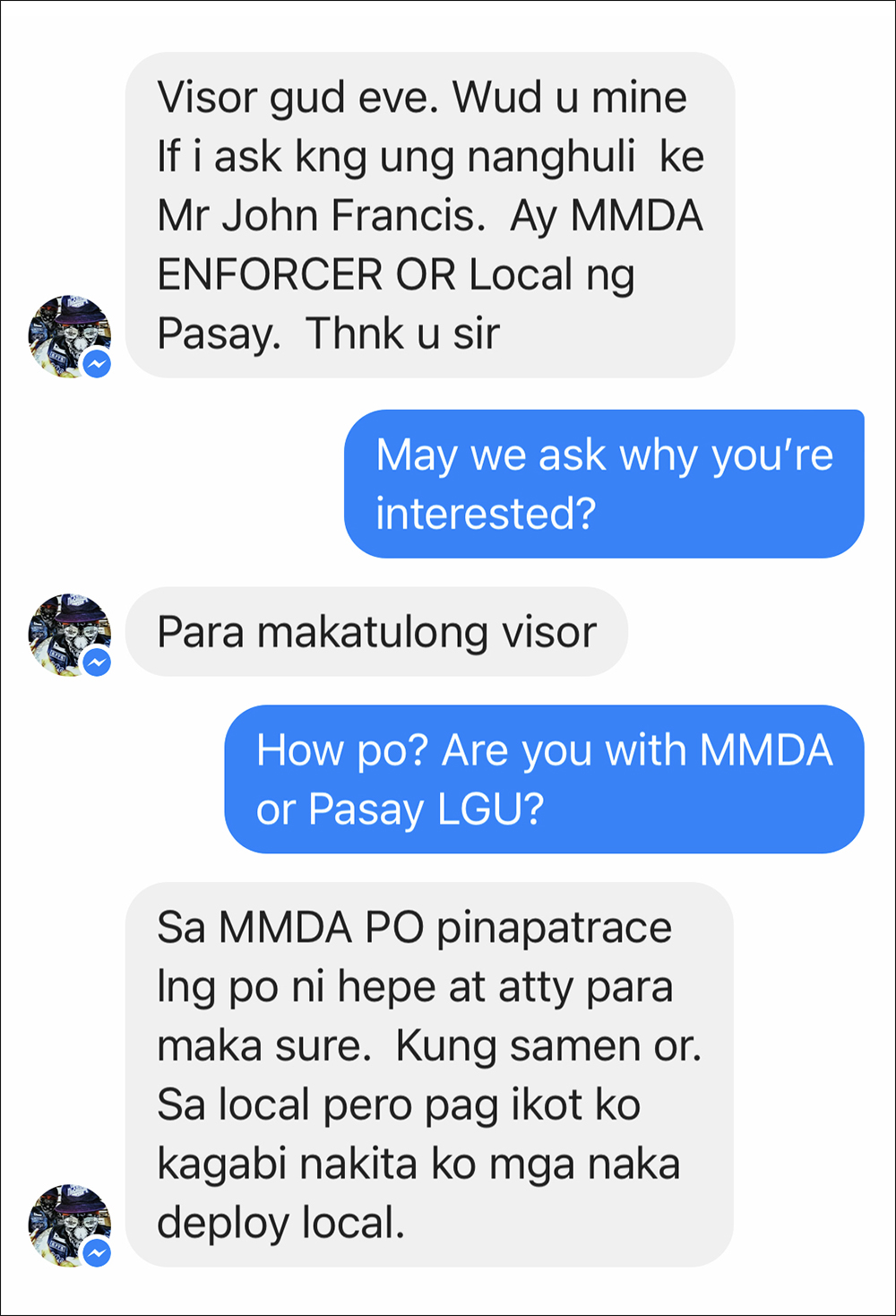 Like the rest of us, he had one question in mind: Was the corrupt incompetent traffic enforcer from MMDA or from Pasay City? So we asked the video sender. The reply: "Local Pasay enforcer."
We queried him some more just to be sure.
"He was wearing a pink-and-green uniform," Arroyo explained. "MMDA wears all blue. In fact, I sometimes mistake Pasay traffic officers for Foodpanda riders."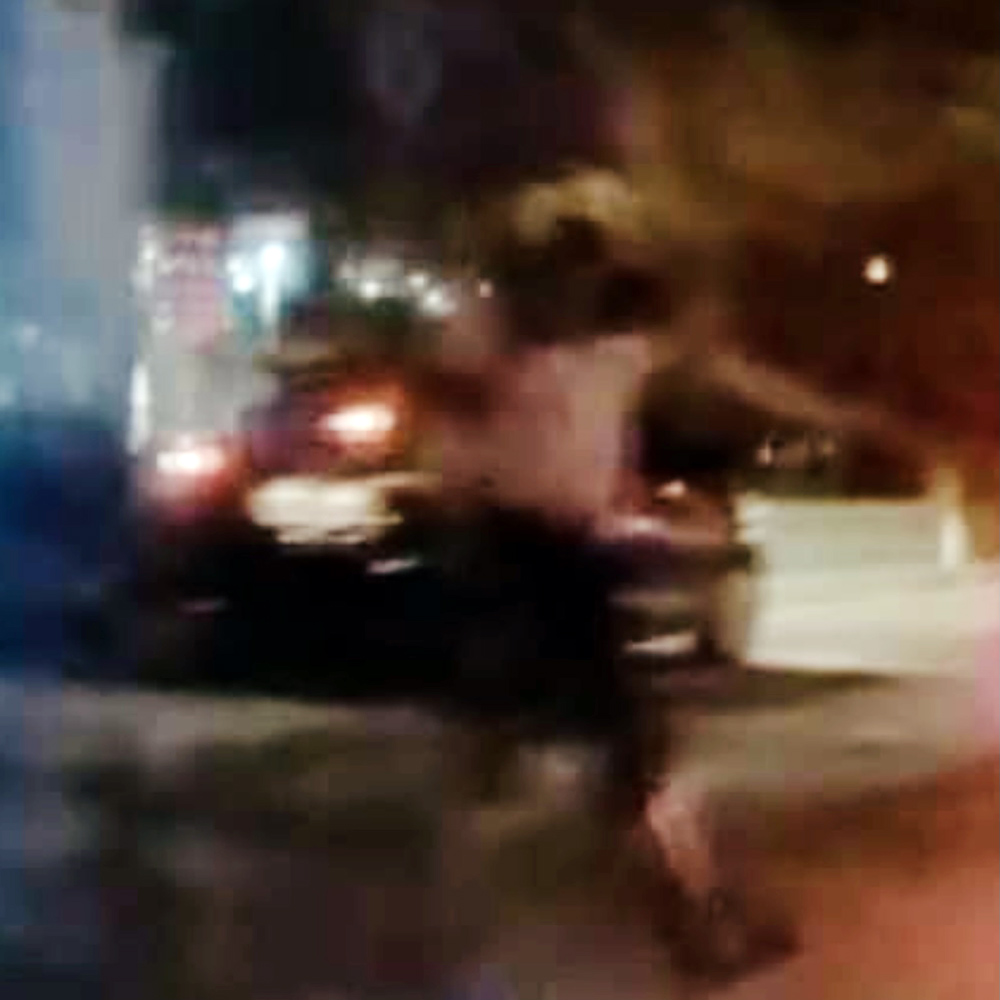 Last question: What was the video sender driving at the time of the incident? We ask this because he said in the video that the traffic officers seemed to be targeting nice cars for their "operation."
"I was driving a Nissan 350Z."
Well, just let traffic marshals know that your car is equipped with a dashcam—which you can announce with the help of a visible sticker.