The other day, our Facebook page shared a video showing a Hyundai Accent hatchback itching to overtake a pickup truck—so much so that the small car ended up making contact with a motorcycle. The footage, captured by the pickup's dual-dashcam setup (a front-facing camera and a rear-facing one), had been recorded along Batasan-San Mateo Road in Quezon City (going to Rizal).
Now, many viewers felt the pickup driver had been a jerk by "refusing" to give way to the Accent. And so, said pickup driver sent us the above video, which shows the view of the front-facing camera during the stretch. Watch it first before continuing to read this.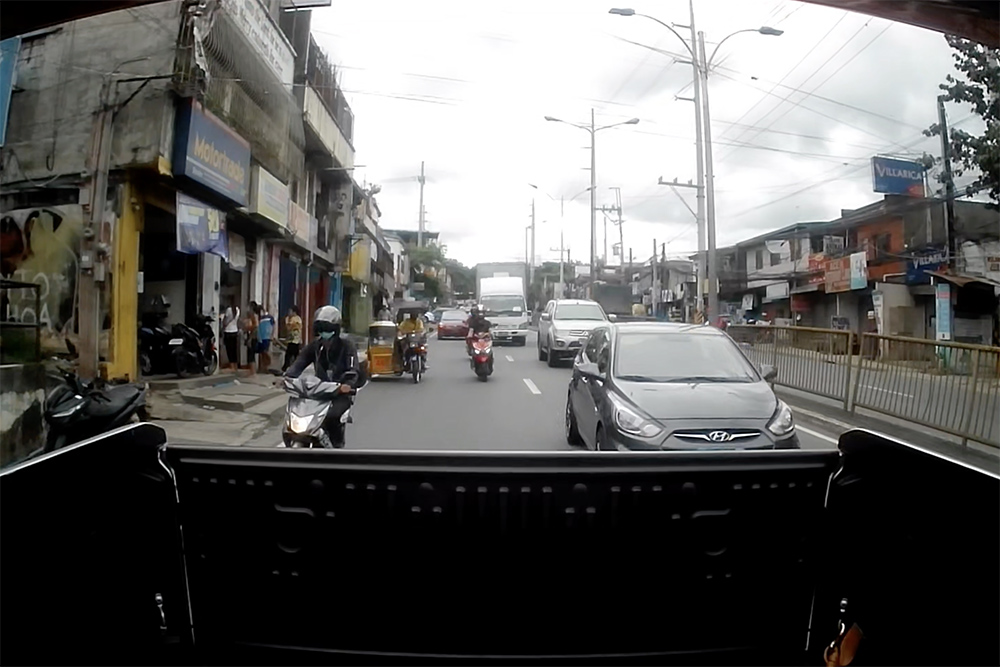 "You will see that there were many obstacles on the right side of the road," he told us. "You will also see that I merely maintained my distance from the car in front of me. You have to be careful on this road because it's downhill. Also, the Accent neither flashed its headlights nor sounded his horn to indicate to me whether it had an emergency or whatever."
We asked him if he had been aware of the Accent's presence behind him.
"Actually, hindi ako aware until nagbusina na sya sa tricycle beside me, before it hit the motorcycle. Hindi ko alam kung bakit pinagtatanggol ng iba 'yung Accent."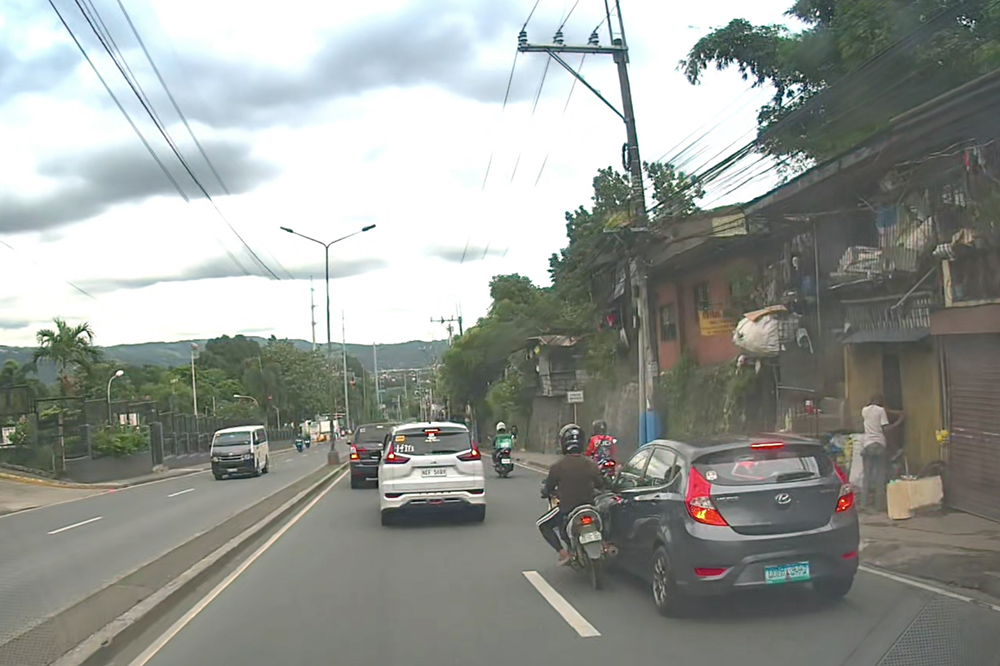 So there. It's clear to us who was wrong here. The pickup driver simply shared the footage to remind everyone that driving like the Accent driver had done is dangerous—which was ultimately proven right by the turn of events.