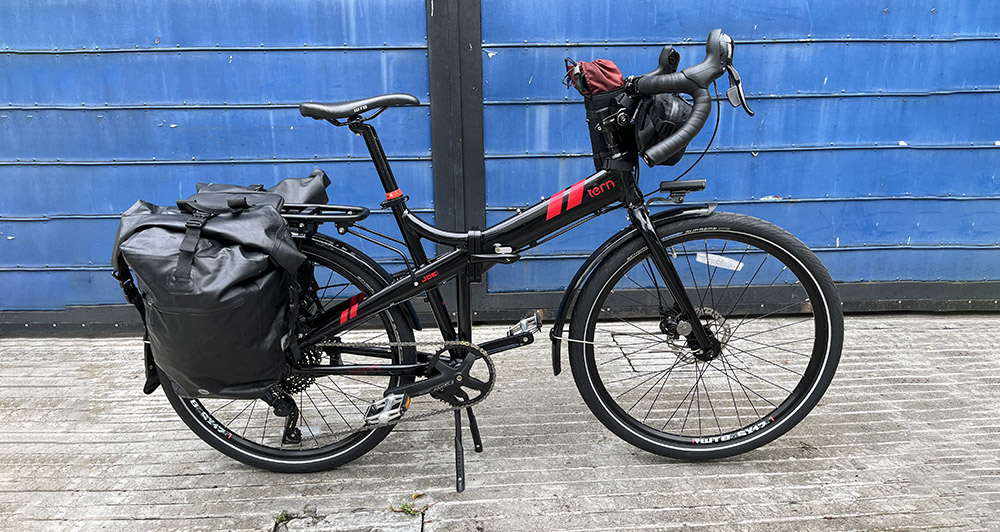 Cycling is a simple yet effective mode of transportation. But it doesn't mean you can go out in the city unprepared. In addition to having the right bicycle and the mental awareness, these are five essential items for bike-commuting.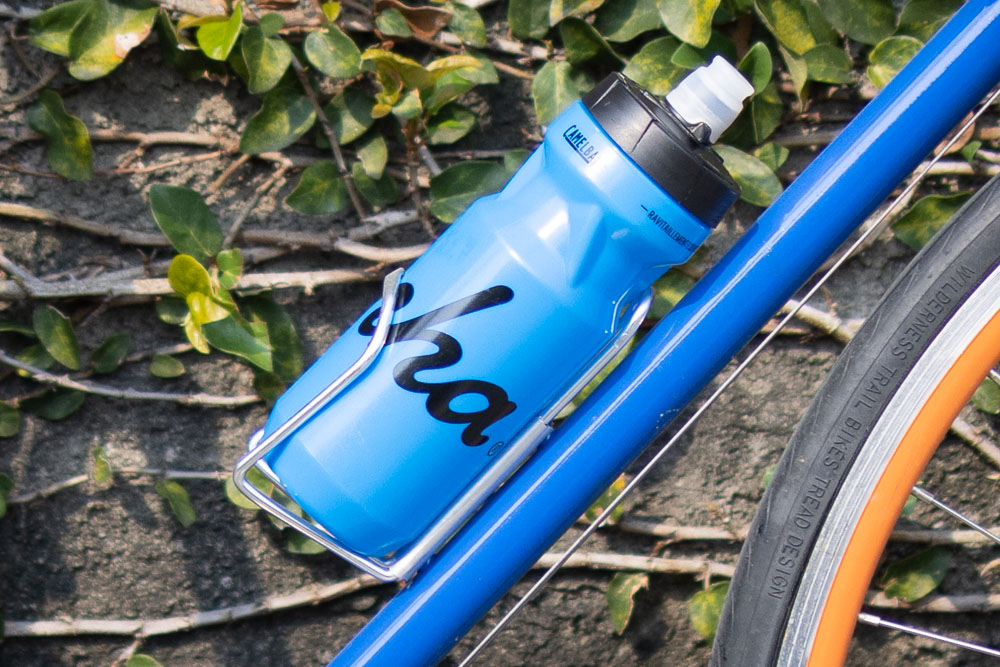 1. Water. Regardless of the mode of transport, everyone needs to drink water throughout the day. But this is even more important when cycling because of the effort and the energy you exert. It can be argued that you could just buy a bottle of water from a convenience store. But it's not so convenient when you have to go out of the way to look for one. If your bicycle has mounting points, install a bottle cage so you can always bring some form of hydration with you. But if that's not possible, then a stem bag will also do.
Bringing food isn't as important because we don't eat as frequently as we hydrate ourselves. And you'll probably stop by a convenience store or a café if you're hungry. But something like a few packs of crackers could come in handy if ever you find yourself starving on the road.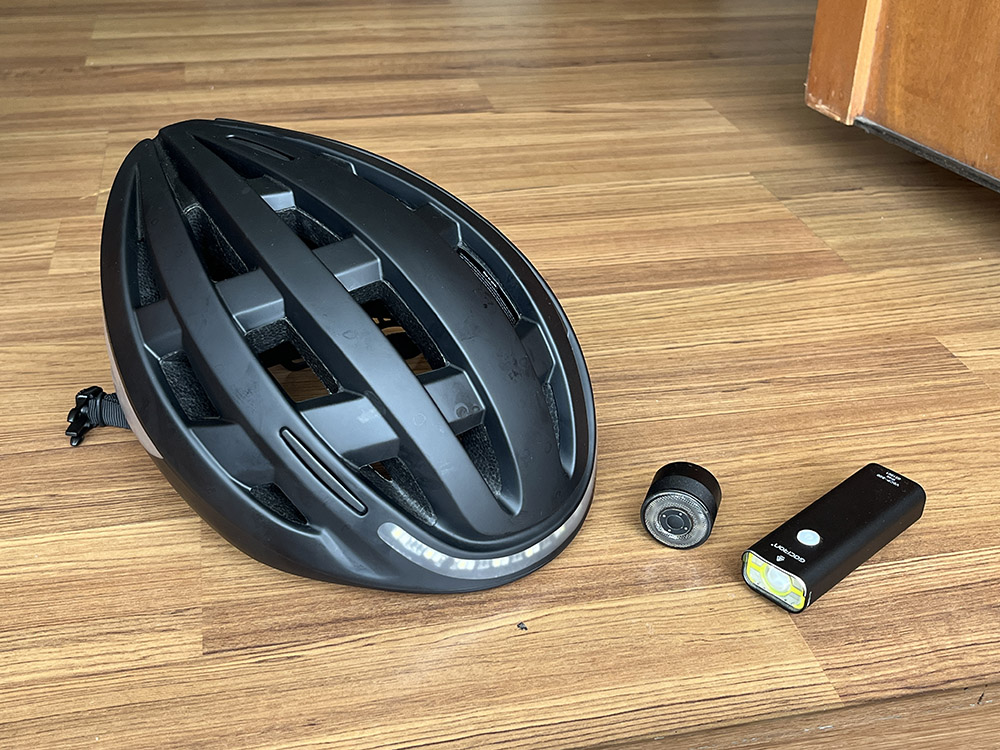 2. Safety gear. Regardless of whether helmets should be mandatory or not, it's better to wear one and not need it than the other way around. It won't protect you against vehicular collisions, but with the rough and tight roads of Metro Manila, the probability of getting off-balanced is high enough to justify helmet usage.
If that's not bad enough, the roads get pretty dark at night with the inadequate street lighting. That's why a front light and a rear blinker are highly recommended. The former is to make sure you can see obstacles in front, while the latter is to increase your visibility—without blinding other road users. Also, bringing a power bank would be helpful in case these devices or your phone runs out of battery.
While you're not supposed to use your phone when on the move, it is a highly useful gadget for navigation and communication. If ever you find yourself unable to pedal, you can use the 'forbidden' technique of booking a ride via Grab or Lalamove to get you home with your bike.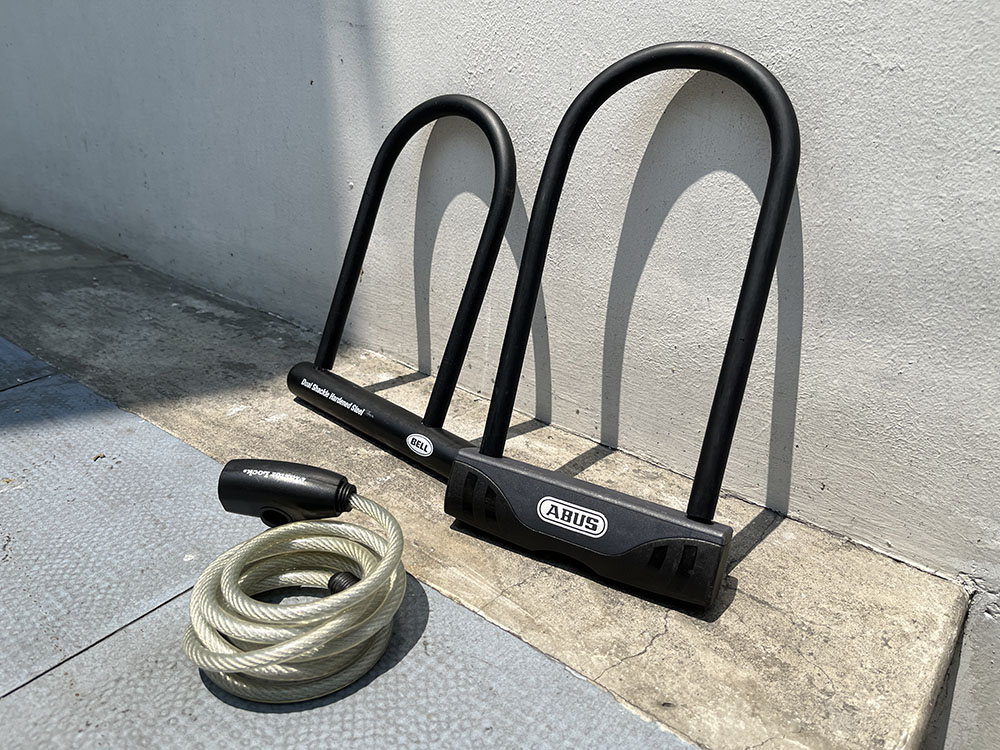 3. Bike locks. Unlike with a car or a motorcycle, anyone can just hop on and ride off with your bicycle if you don't lock it properly. One time, I was parking my bike in BGC when a marshal approached me. He warned me that it was going to get stolen because I was only using a cable lock. And if hearing that from a figure in authority wasn't suspicious enough, he consistently asked how much my bike was. After that incident, I bought a U-lock and never relied solely on a cable lock again.
Theft can and will occur in places you least expect it to, including dense shopping areas like Capitol Commons and Bonifacio High Street. A friend of mine was just buying water from a convenience store in Mandaluyong when someone stole his bike and posted it for sale online. Another friend lost his bicycle after he chained it to the railing in front of Market! Market! While the former was able to get his bicycle back quickly with the help of the online cycling community, the latter never retrieved his and was deprived of his mobility.
Most people use a cable lock or a chain lock. While they're better than nothing, they can be broken by bolt cutters. And that's why U-locks are highly recommended. When securing your bike to a rack or something, make sure to lock the frame as anyone can take off the wheels if they're quick-release.
There's also no harm in locking both the front and the rear wheel. But if the place isn't secure to the point you'll have to resort to that, then you might want to reconsider if there's a safer area to park your bike. However, you don't have to bring locks all the time if your bike will be with you, or someone you trust, at all times.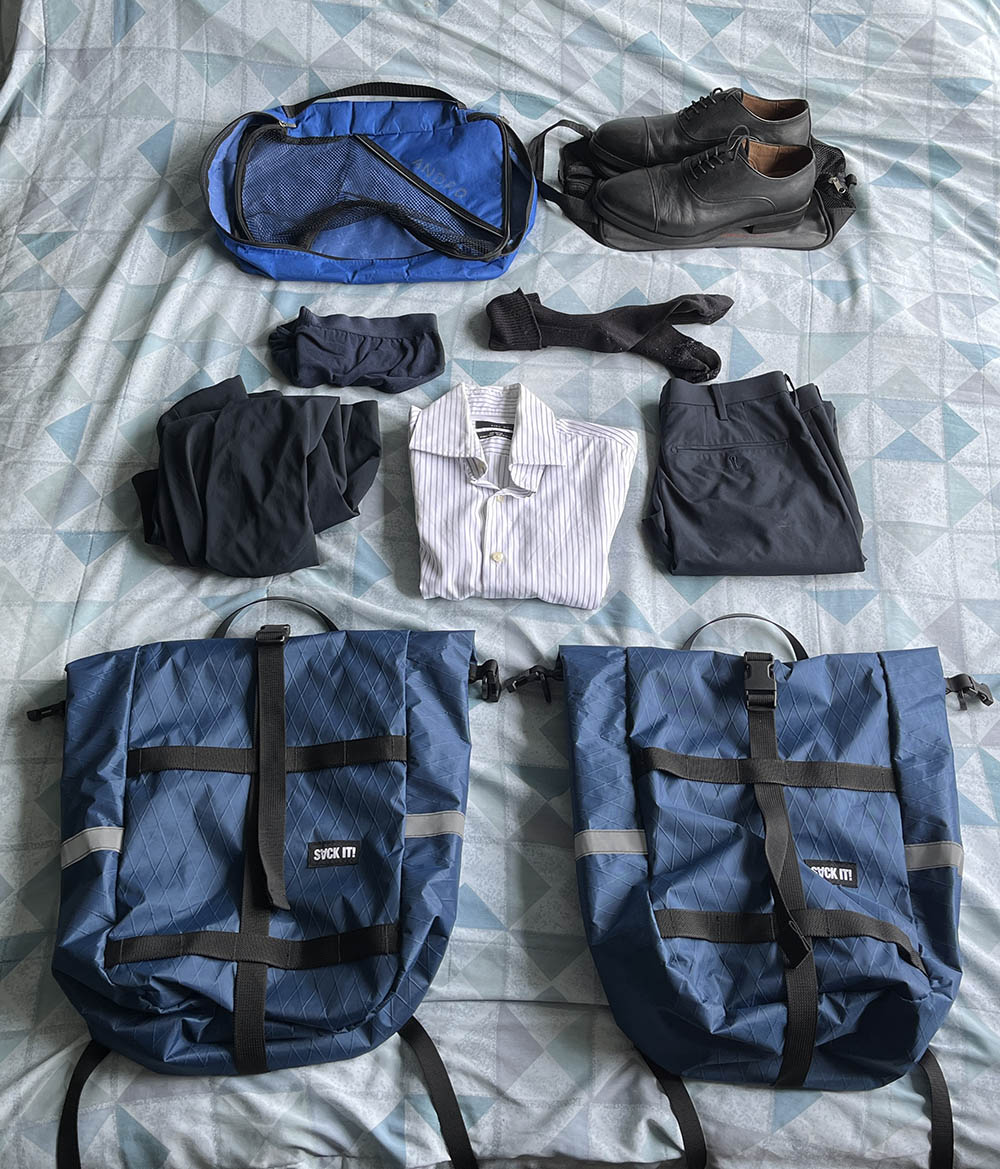 4. Extra clothes. We don't need to state the obvious, but the Philippines is a hot and humid country. So while everyone handles the heat differently, sweating is more or less inevitable. Whenever I bike-commute, I make it a point to always bring a towel as well as a shirt and underwear, since those two are the garments that get drenched the most in sweat.
If there's a high chance of rain, or if it's already pouring, I bring a full change of clothes including pants, socks, and even an extra pair of shoes. A raincoat could be beneficial, but in my experience, if I'm not drenched by the rain, I'll be covered in my own sweat either way. Packing extra clothes in a waterproof bag will keep them dry even in the heaviest of downpours.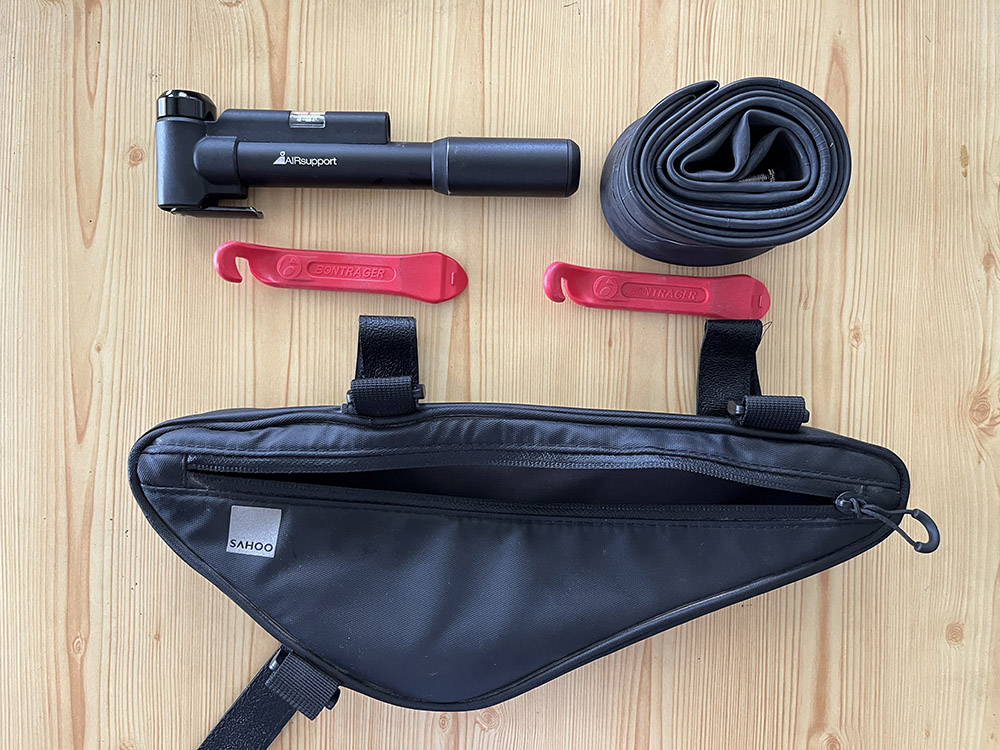 5. Repair kit. Getting a flat tire isn't the worst thing that can happen while bike-commuting, but it can be quite the hassle. That's why it's best to bring a repair kit, which usually consists of an inner tube, a pump, and tire levers. Even if you've never fixed a flat in your life, you can open up YouTube and figure out how on the spot, before looking for a nearby vulcanizing shop or booking a ride.
While you're going to need all of these essential items at some point when bike-commuting, you don't always have to bring all of these every time you go out. Know what you need before riding out to avoid overpacking, and only bring what's necessary for your trip.