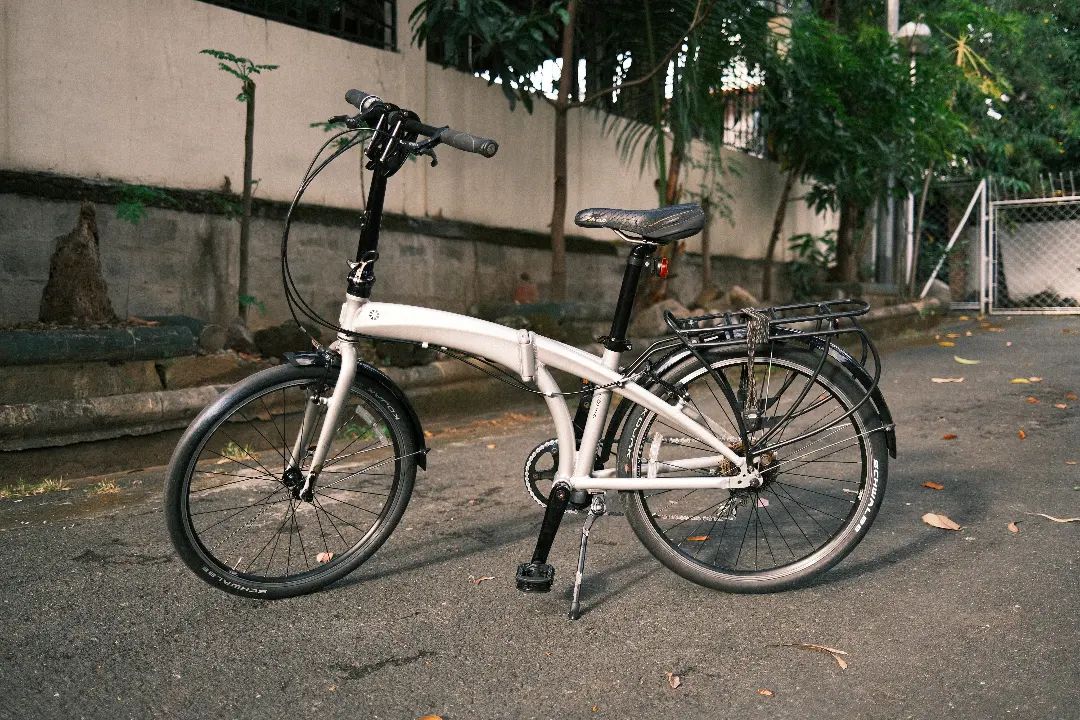 I originally considered cycling as a social activity because of the thriving community that would gather in Barangay Kapitolyo. But I was greatly anxious about the dangers, and this hindered me from taking the leap.
Eventually, I was able to get started by first going around my neighborhood, and then expanding my comfort zone from there. It has been only a year, and so much has happened as seen from these 10 moments.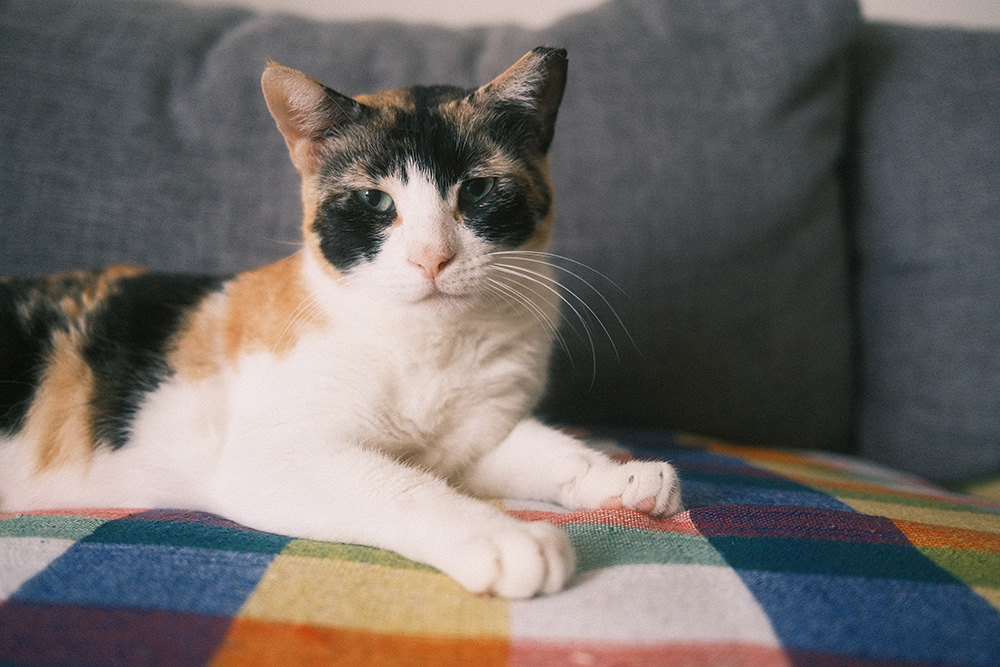 1. Feeding Oscar the cat. My sister and her family were out of town, so I had to go to their condo to feed Oscar the cat. Barangay Oranbo isn't far from Barangay Kapitolyo, and driving or walking there wouldn't be pleasant. So, I figured it was about time to do my first chore via cycling. The route was short, but this was my first time squeezing through traffic. I learned that even if there was space, I'd have to be wary of motorcycles suddenly emerging.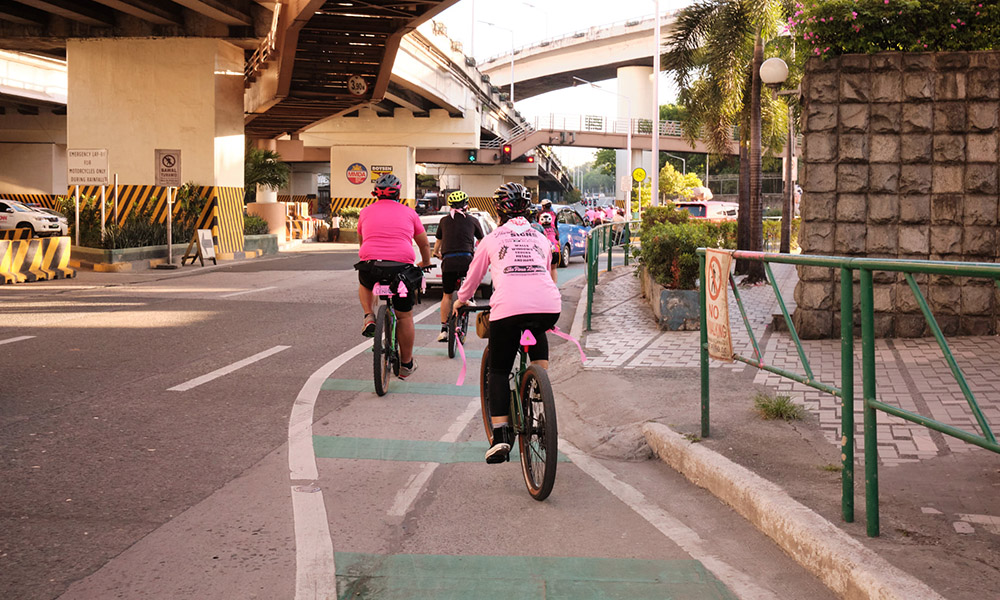 2. Joining "Padyak for Leni." With the presidential election coming up, this was organized to celebrate the birthday of Leni Robredo. I was hesitant at first because the call time was 5:30am. But it was worthwhile as I got my first taste of cycling outside my comfort zone. Elliptical Road in Quezon City is one of the places I most dread, even in a car. But the marshals and the volunteers made sure the group ride went safely and smoothly.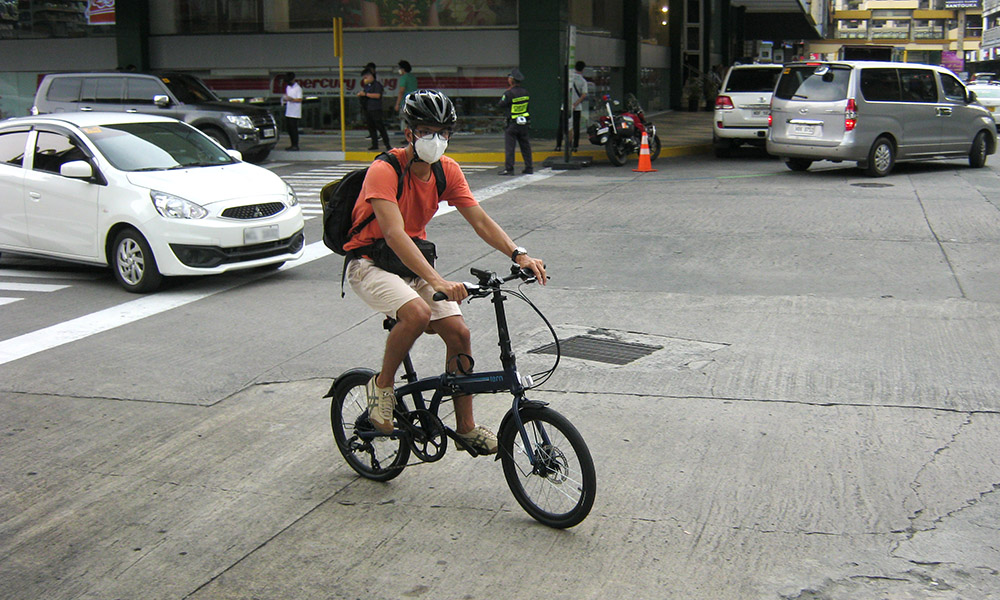 3. Preparing my employment requirements to start working at VISOR. After passing the Mechanical Engineering board exam, I began searching for my first job. Thanks to my colleague Sam Surla, I heard about an opening at VISOR for a staff writer, and decided to apply. Although this was my first time visiting government offices, I knew traffic was bad and parking was scarce. So, cycling made the most sense.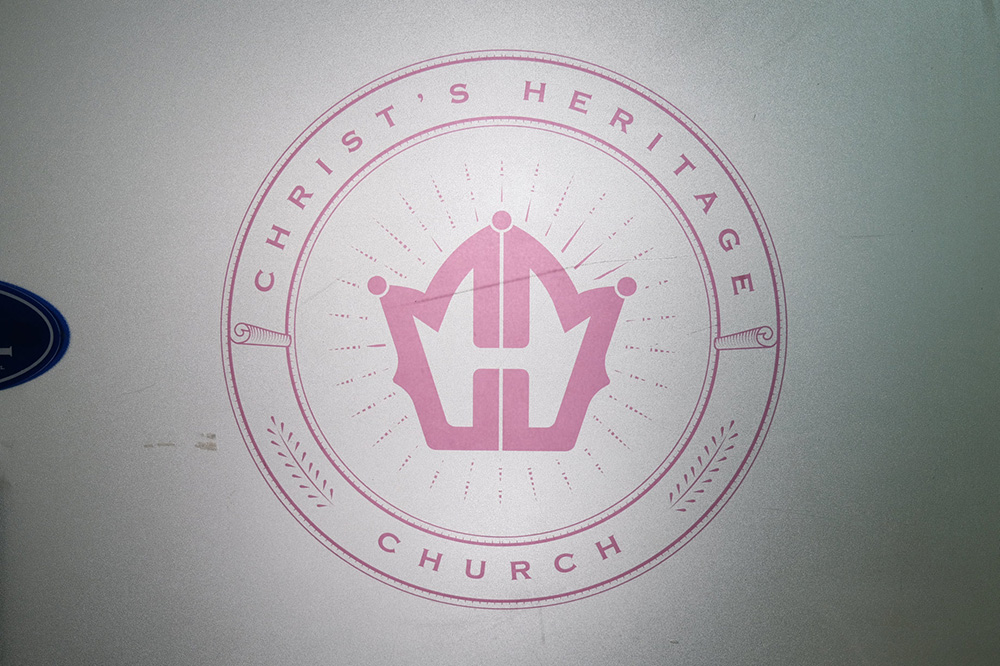 4. Biking to church for the first time. After COVID-19 arrived in the Philippines, multiple local churches stopped gathering in person due to the lockdowns. By 2022, the country began opening up, and Christ's Heritage Church decided to stop its streaming after April for the benefit of its members. With no other choice, I biked along C5 to attend Sunday service in Libis, Quezon City.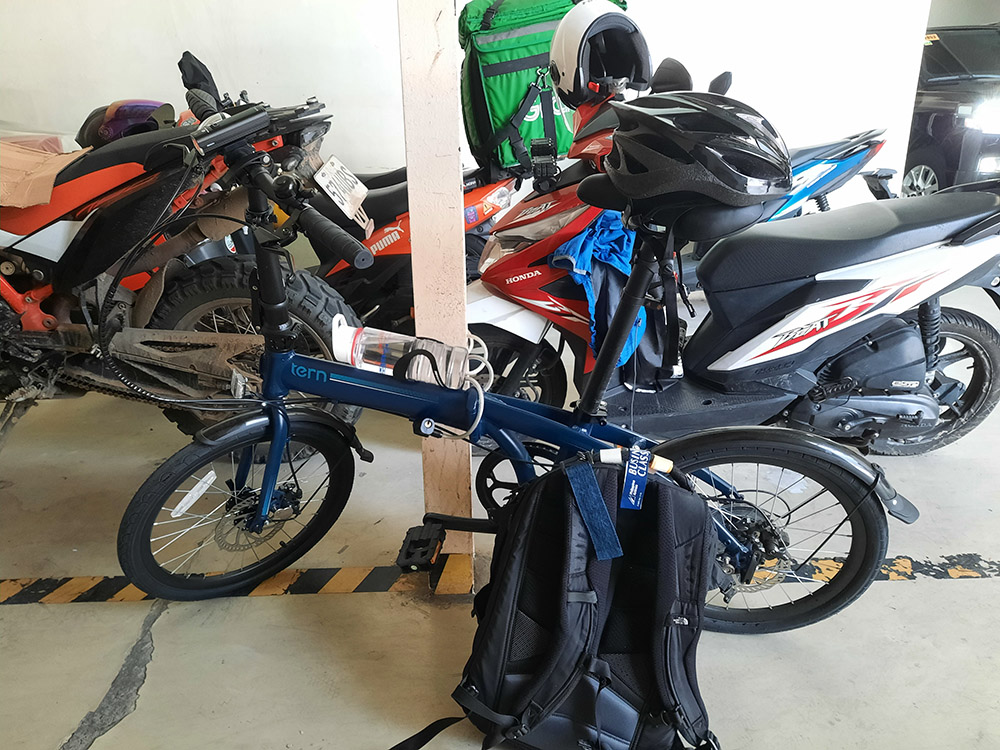 5. Attending my first car launch. After almost one month working at VISOR, I was invited to my first car launch. The event was in Bonifacio Global City, around 3km from my place. Even though the attire was business casual, I still managed to cycle there by packing my clothes in a backpack and changing in a bathroom.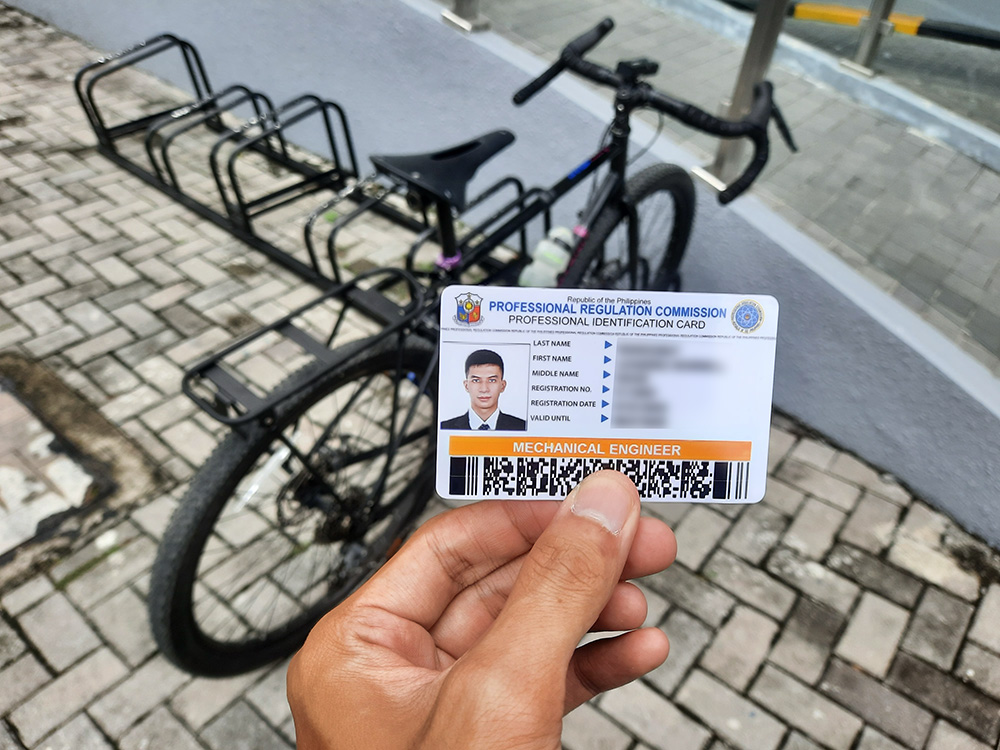 6. Getting my PRC license. Although I passed the Mechanical Engineering board exam in February last year, my license only became available in June. And I had to go all the way to the Professional Regulation Commission branch at the Philippine International Convention Center in Pasay City. This was uncharted territory, so I went on a reconnaissance ride to see if there was proper bike parking. Surprisingly, the place was secure. The only challenge then was traveling through the side streets of Makati to get to Pasay. By this time, I had just gotten my gravel bike, so the long distance and the rough terrain weren't a problem for me.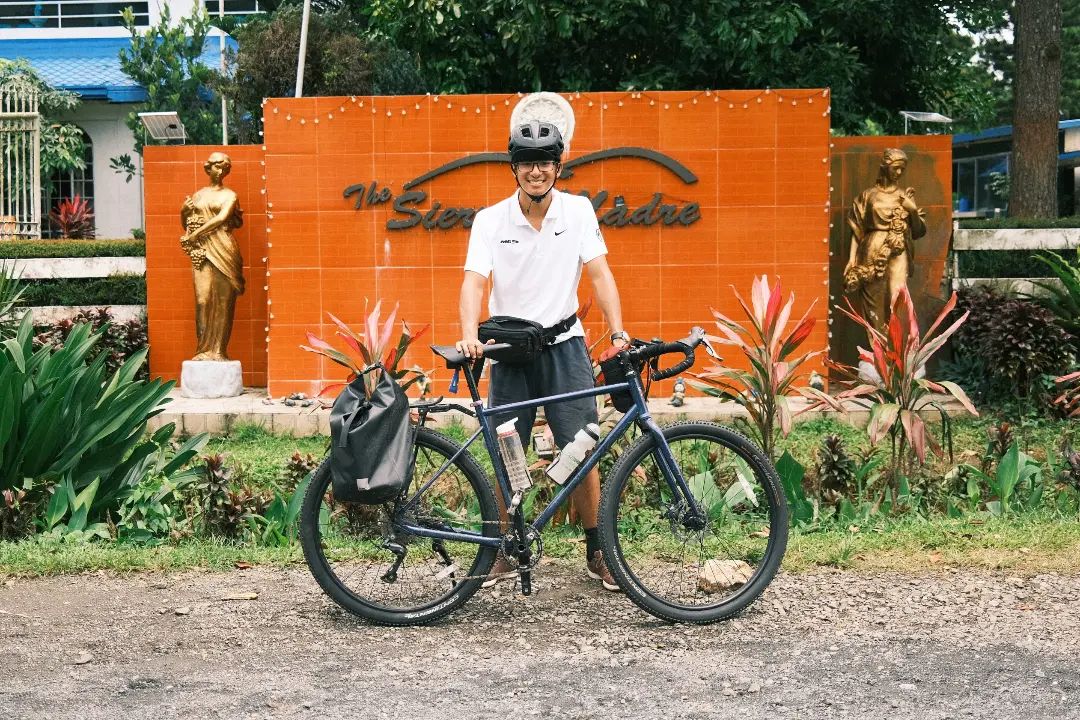 7. Going on my first long ride. Once I was comfortable with my full-size bike, I began asking people if I could join them on long rides. My first one spanned around 75km going to Boso-Boso, then Teresa in Rizal. Although it was my first time, I had no problem keeping up with the group. Confident in my physical fitness, I planned a Sierra Madre Loop for my birthday. It wasn't a walk in the park, but I felt a sense of accomplishment having done my first century ride with a total distance of 117km.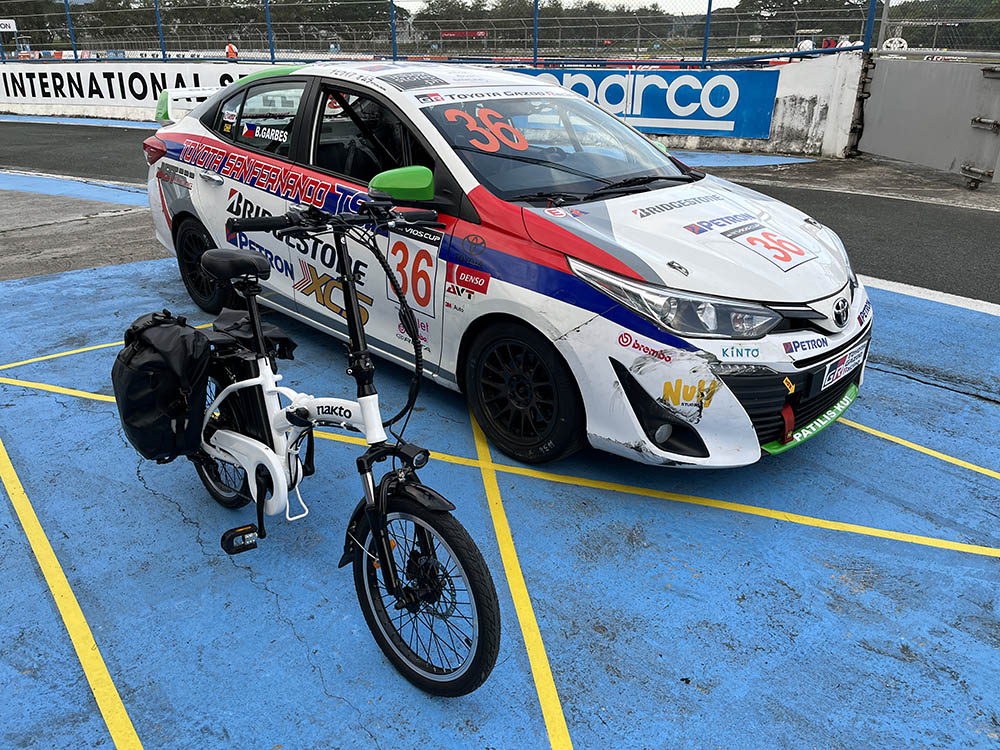 8. Biking to Clark International Speedway. Driving to Clark is inevitable for work with the different events being held at this racetrack. Seeing the wide, open roads for the first time, I knew I had to go cycling there one day. When I joined the Autocross Championship on the third leg of the Toyota GR Vios Cup in November, I happened to have the Nakto Flex with me for testing. So, I loaded it into the trunk of my car, drove to Hilton Clark Sun Valley Resort, and bike-commuted to the track on the day of the competition.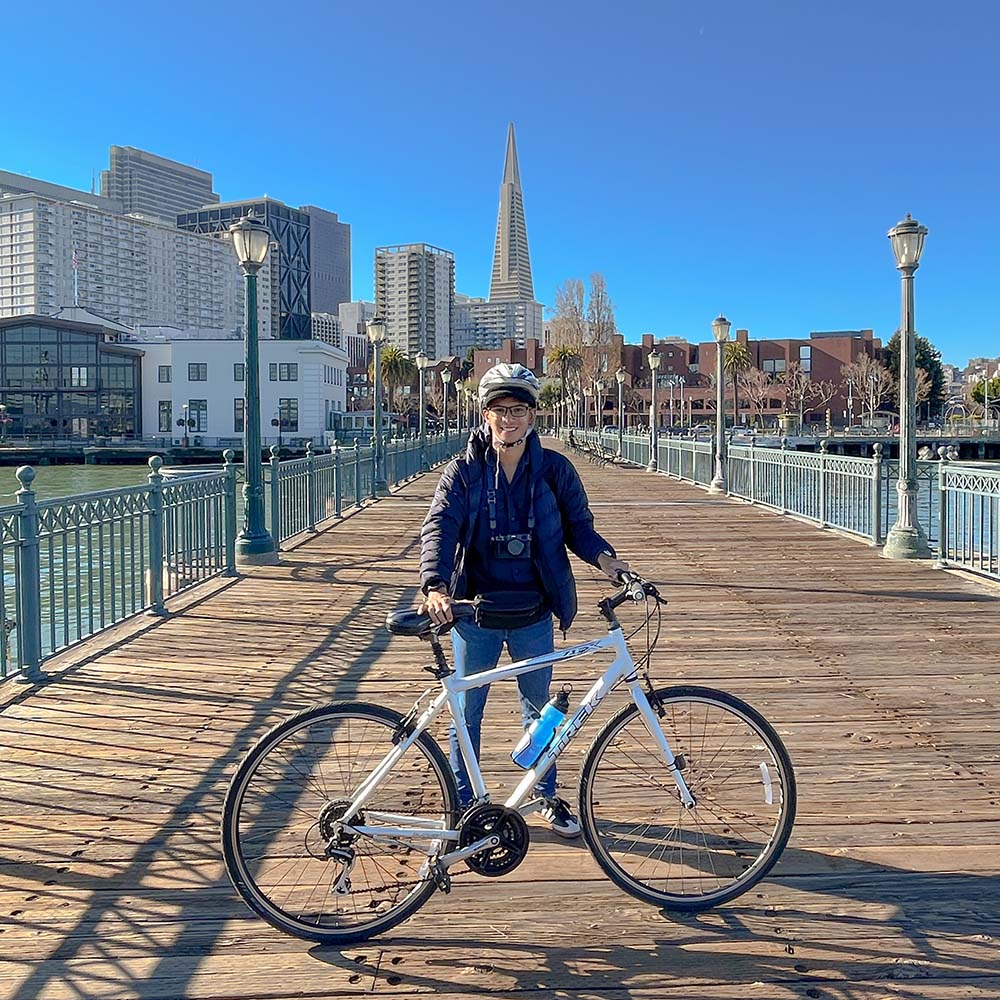 9. Bike-commuting in another country. At this point, I had already biked within Metro Manila and outside of it. Also, I had cycled around Moerenuma Park in Sapporo and Central Park in New York City in 2016 and in 2017, respectively. But I had yet to actually bike-commute in another country. The opportunity came last December when I visited relatives in California. And it is one of the best times I've had while riding a bicycle.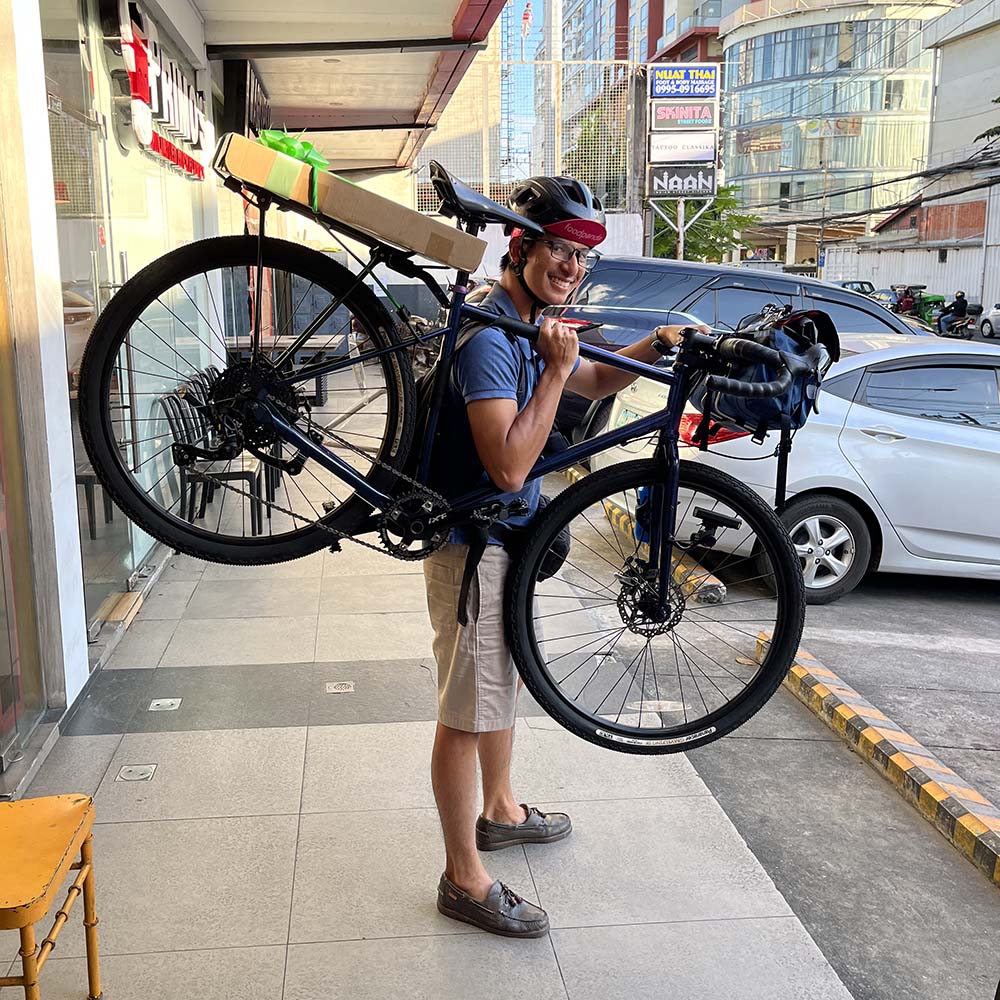 10. Hauling different kinds of cargo and food. One of the things that impress me about bicycles is their versatility in cargo-hauling. My basic loadout consists of spare clothes, bike locks, and repair kit. But I've also experienced carrying food, a dog, and even IKEA furniture. Discovering new ways to transport all sorts of stuff by bike is a challenging yet rewarding experience.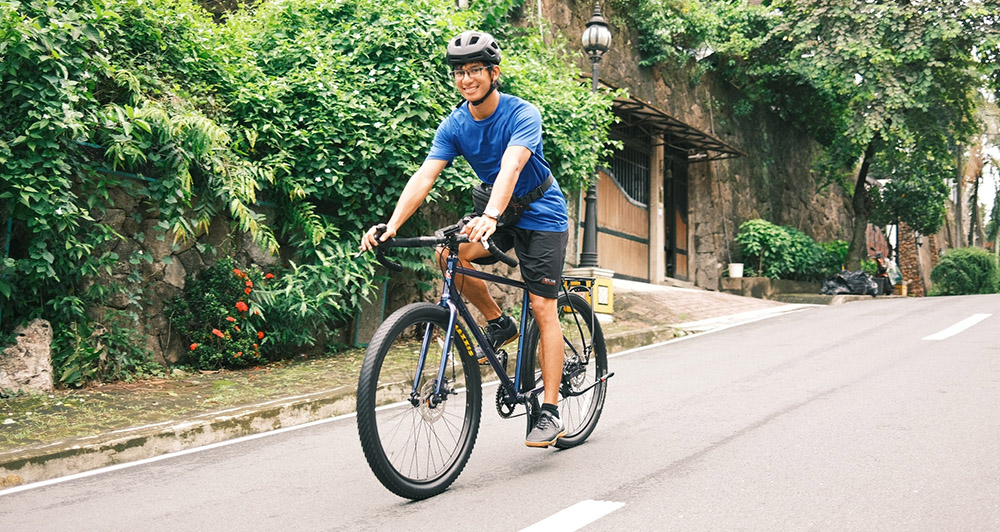 Looking back at my first year of bike-commuting, it was the best lifestyle change I've made. Although there are drawbacks, there is no doubt that the benefits outweigh them.
This doesn't mean I don't drive a car at all. But it is liberating not having to depend on my car to go around Metro Manila, especially for simple trips. Transport cycling isn't for everyone. But it is highly applicable to a lot of people, especially those who travel alone for short distances in the city.
If you're thinking of taking up bike-commuting, don't be afraid to ask your cyclist friends or the online community for help. They'll be more than glad to help you get started.