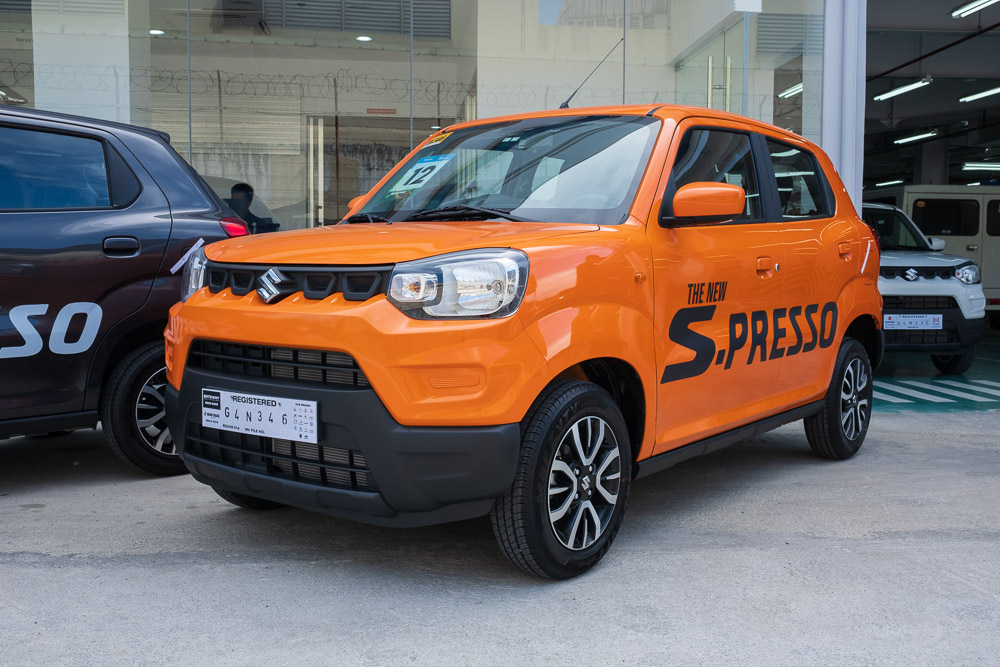 "Kaya ba yan umakyat sa Baguio?"
That question seems to be the litmus test among Filipino car buyers, especially first-timers, on whether or not something could be used for out-of-town trips. I myself have said that, seeing a Suzuki Alto in a mall display many years ago.
But I never actually understood why people would ask that in the first place. That is, until I was invited by Suzuki Philippines to drive the new S-Presso Auto Gear Shift (AGS) to the City of Pines.
Starting at Suzuki Auto Taguig, the group would pass through C5, Skyway, NLEX, SCTEX, and TPLEX, before going up to Baguio via Aspiras-Palispis Highway (or Marcos Highway). Spanning a distance of 271km, the route was a good opportunity to test the S-Presso AGS in different driving conditions.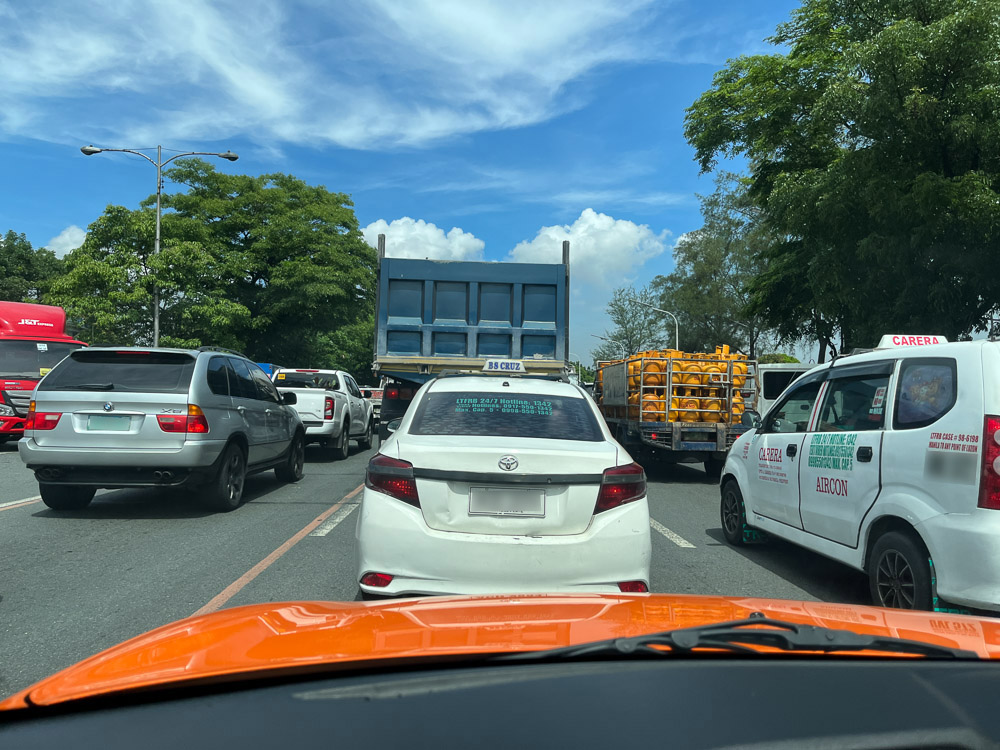 The S-Presso AGS has an engine auto stop-start system (EASS) that cuts off the power at a standstill to conserve fuel. With bumper-to-bumper traffic, it doesn't activate consistently since the car has to move a considerable distance before it can kick in. The EASS wasn't a nuisance especially with the traffic inching forward at a snail's pace.
The group left Taguig at 9:30am and arrived at Petron Lakeshore on NLEX at 12 noon, in time for a quick lunch. Suzuki Philippines claims that optimal fuel efficiency can be achieved at a speed ranging from 80km/h to 100km/h.
The car is powered by a 1.0-liter three-cyclinder gasoline engine with 67hp and 97Nm. In spite of the modest figures, it can keep up on the expressway, and it was even able to reach a maximum fuel efficiency of 23km/L, with air-conditioning and throttle discipline. Disregard the latter and it could dip as low as 19km/L.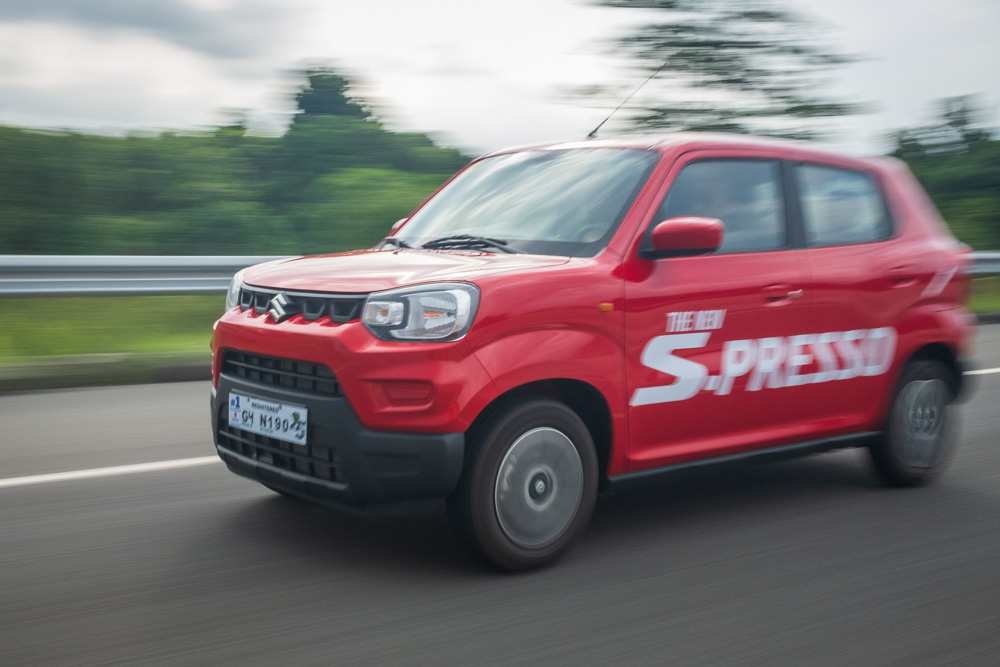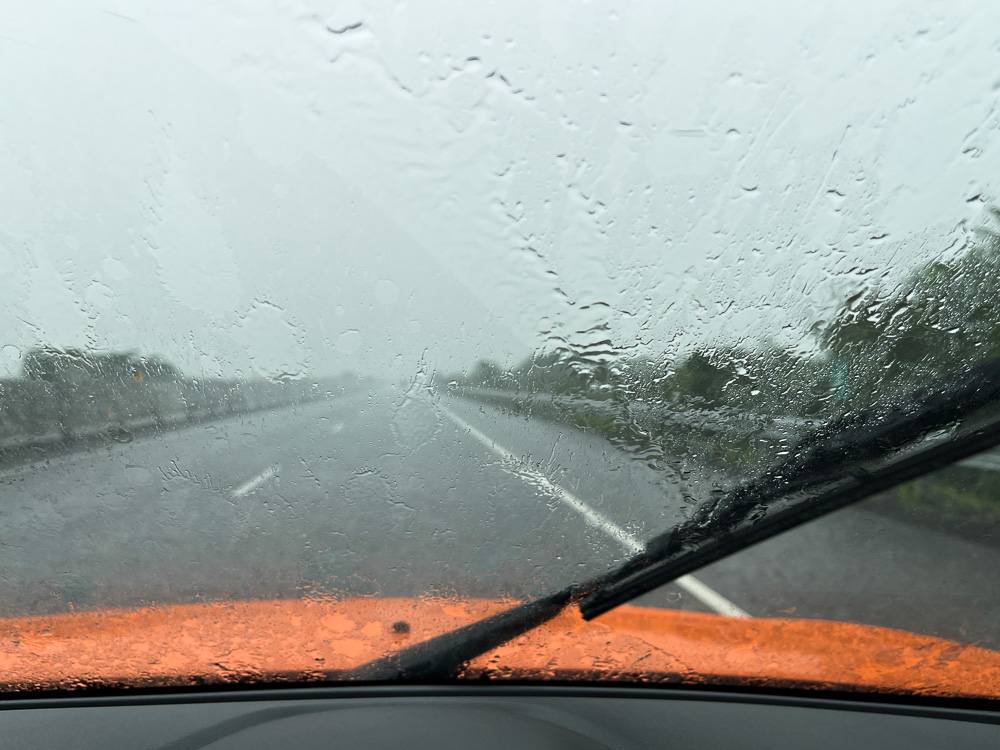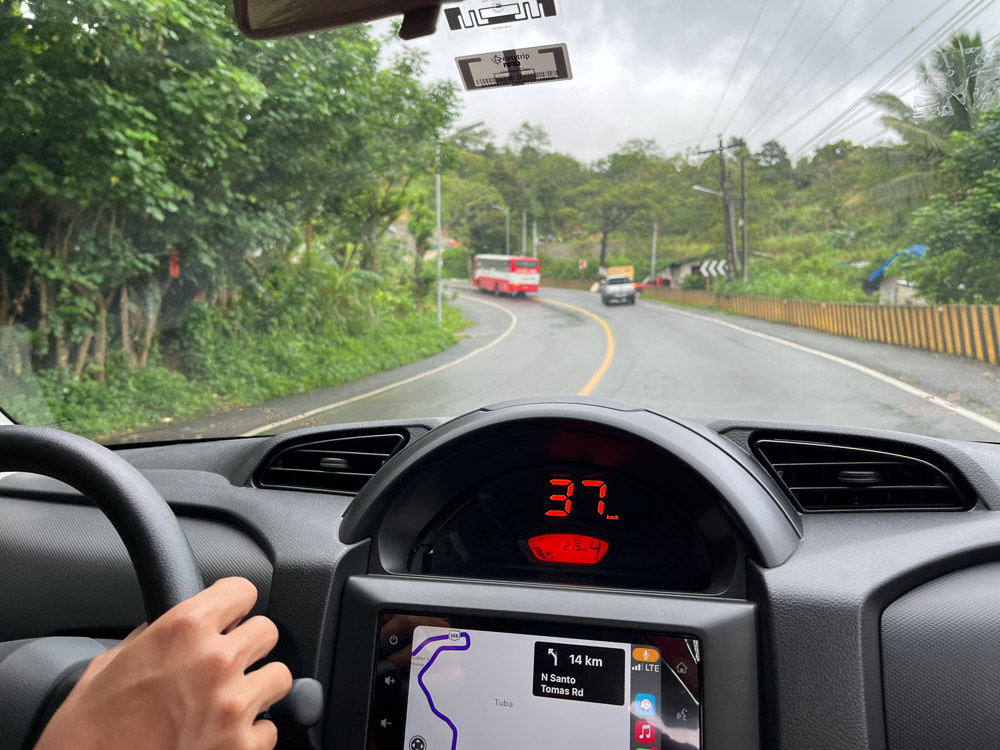 The fun began once I was out of TPLEX. Driving on provincial roads and national highways is a completely different beast as you come face-to-face with danger—quite literally—when passing slow-moving vehicles. With tight, narrow, and twisty roads, you can never be sure what's around the corner.
You don't always need a blistering amount of horsepower, but this is one of those few situations where it could help. After all, the quicker you can get an overtake done, the sooner you can get yourself out of the line of fire.
Understandably, the S-Presso doesn't have that luxury. So I had to compensate by driving smarter. The car never felt like it was going to die out, but don't fool yourself into thinking you could overtake trucks while going uphill. Patience is key, and so is situational awareness. If you don't even check for pedestrians when driving through an intersection, how will you know there isn't an oncoming vehicle in the other lane?
A good chunk of the climb was spent patiently waiting behind multiple trucks for the right opportunity to overtake. It's tempting to do it in the outer lane (when there is one). But it's not worth the risk if you're not sure there's enough road. It didn't help that the pavement was wet from the intermittent rain.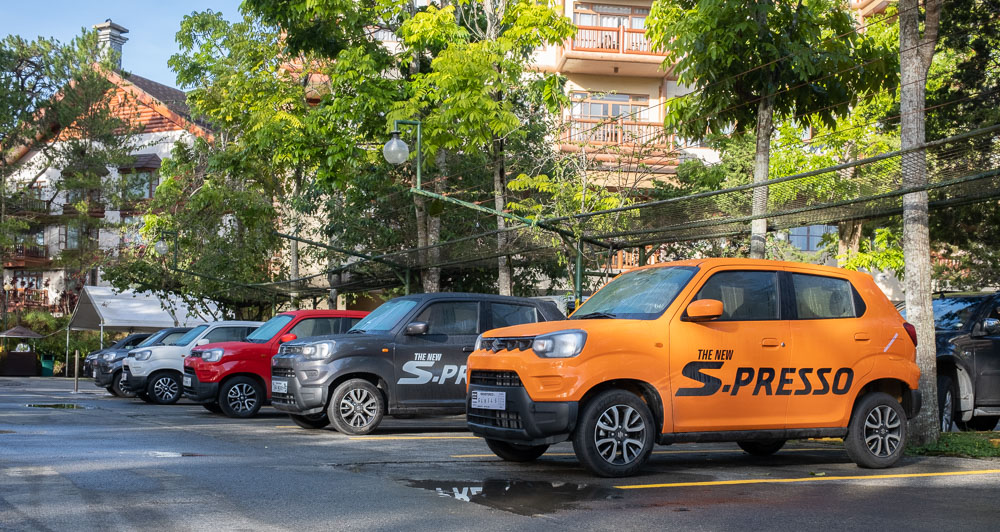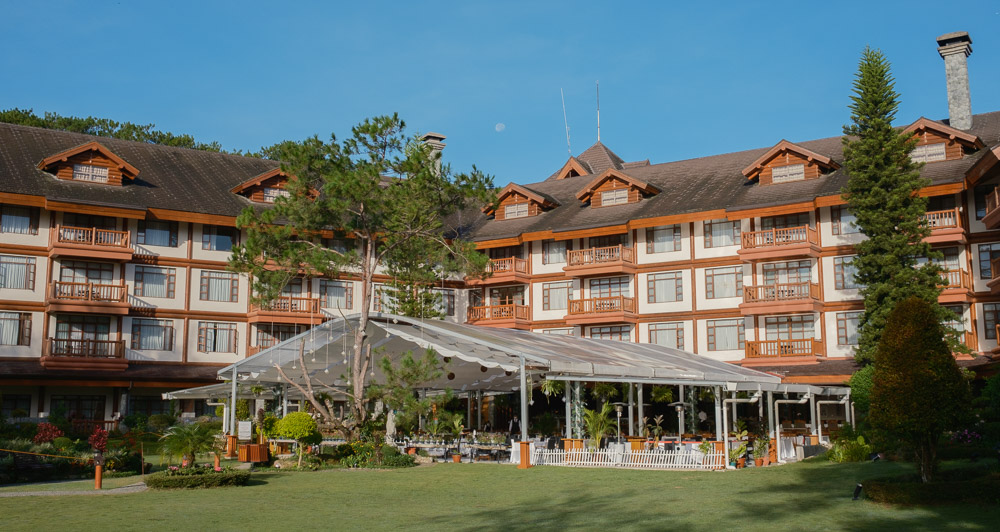 Eventually, I reached Baguio City at 4pm, having consumed 15L of fuel for an estimated average efficiency of 18km/L. Speaking about comfort, the suspension didn't do a better job of cushioning the bumpy roads compared to my hatchback. The AGS system doesn't use the same mechanism as conventional automatic transmissions, but it pretty much functions like one.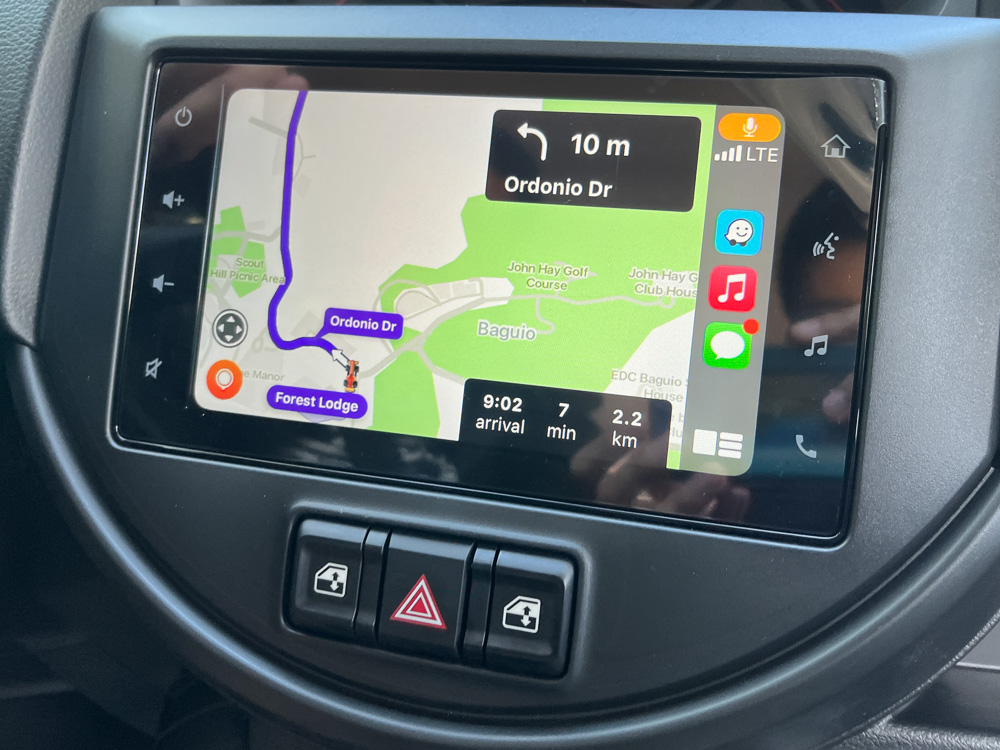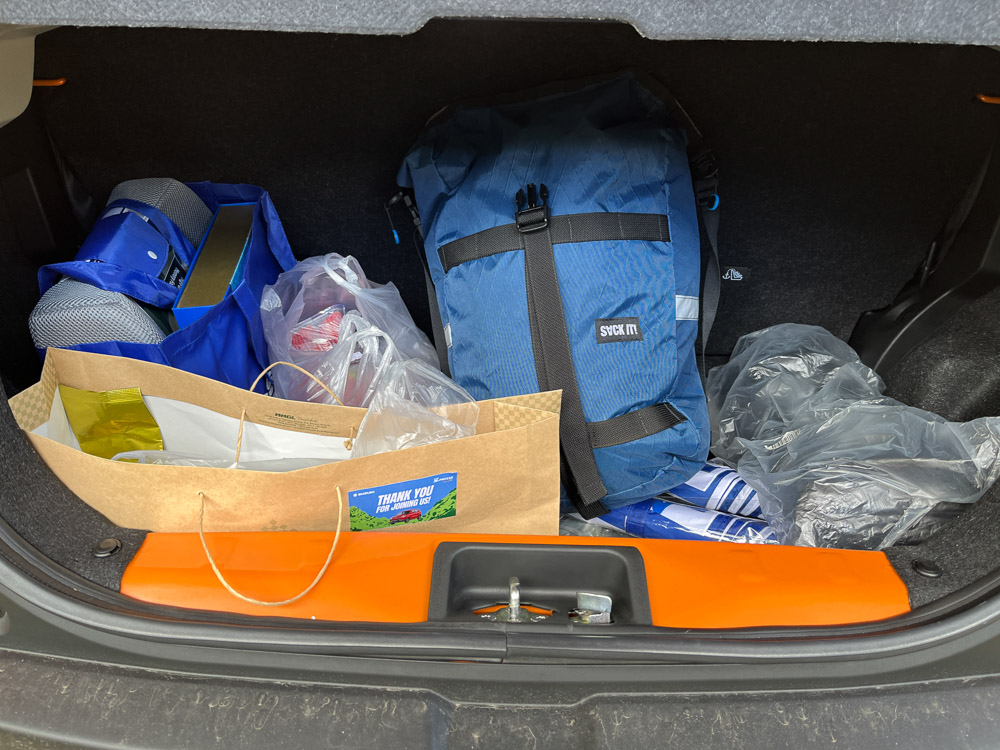 As for convenience, all I need are a working air-conditioning system and a music player, and I'm good. But there are also power windows (at the front) and Apple CarPlay—on a car that costs only P660,000. The cargo space is enough for two people going on an overnight trip. However, if you plan on bringing a whole family along, then an MPV will be better suited. Also, the driver's seat is decent for people like me with a height of 5'7". But taller individuals might not be so comfortable behind the wheel of the S-Presso.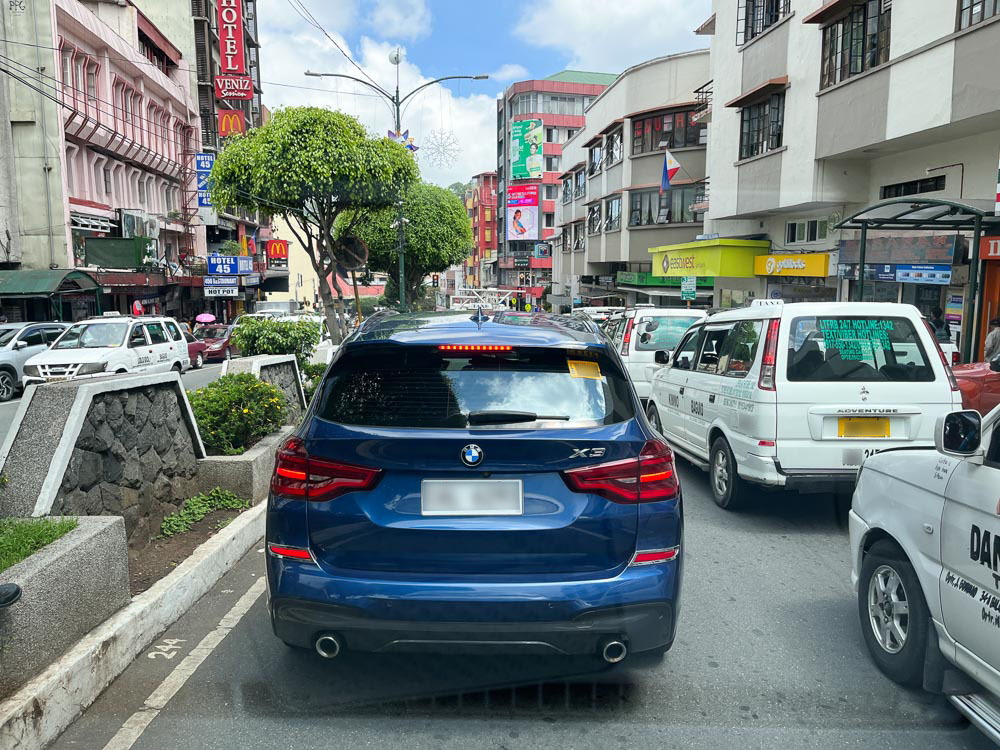 If there's one thing you need to consider when driving to Baguio, it's your vehicle's plate number. Why? That's because traffic in Baguio City has worsened to the point that it has its own number–coding scheme—not that it addresses the root of the problem. My test unit was coding on the second day, so I had to ride the hotel's shuttle to go souvenir-shopping in La Trinidad.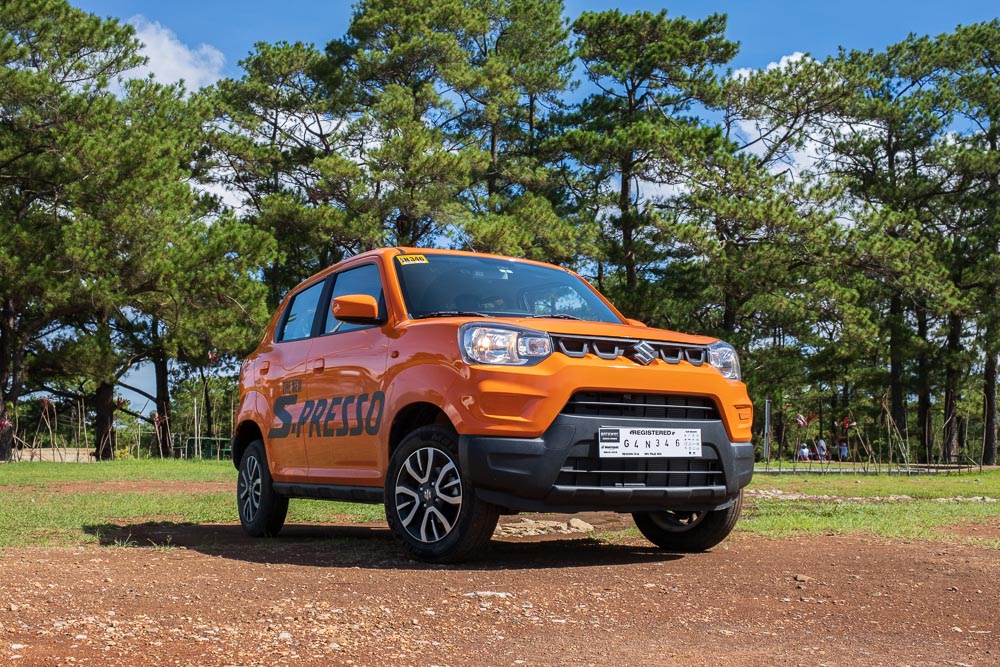 Going back to the original question: Can you go to Baguio with the Suzuki S-Presso AGS? Yes, but you'll have to know its limits and drive within them. If you don't need the seating capacity and the cargo space of a seven-seater MPV, then a small car like this will be fine for city driving and out-of-town excursions.