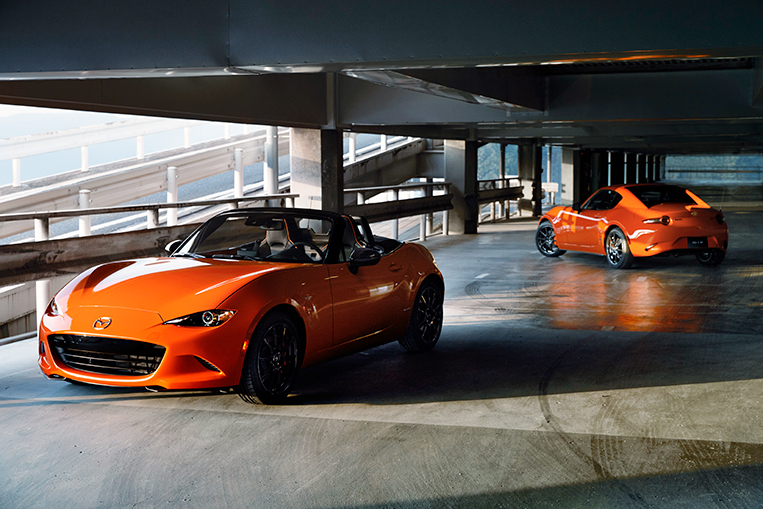 The Mazda Miata (or MX-5) is one of the most popular sports cars ever, period. One of the most loved, too. Its owners—from the first-generation NA model to the fourth-generation ND—are so passionate about their roadsters that they form tight-knit clubs and organize fun but competitive races dedicated solely to the little two-door convertible. Now, those of you old enough to remember might note that the original Miata came out in 1989, which means this year marks the car's 30th birthday.
For this momentous occasion, the Japanese automaker has unveiled at the ongoing Chicago Auto Show a special MX-5 Miata 30th Anniversary Edition—the eye-catching automobile you see here.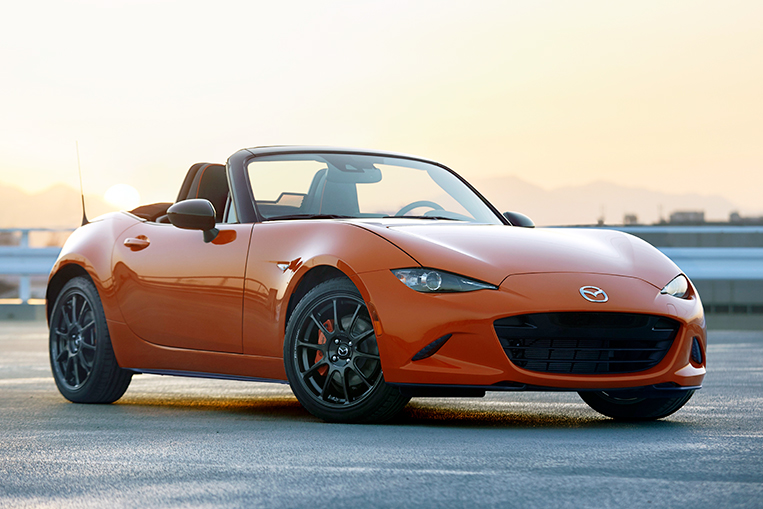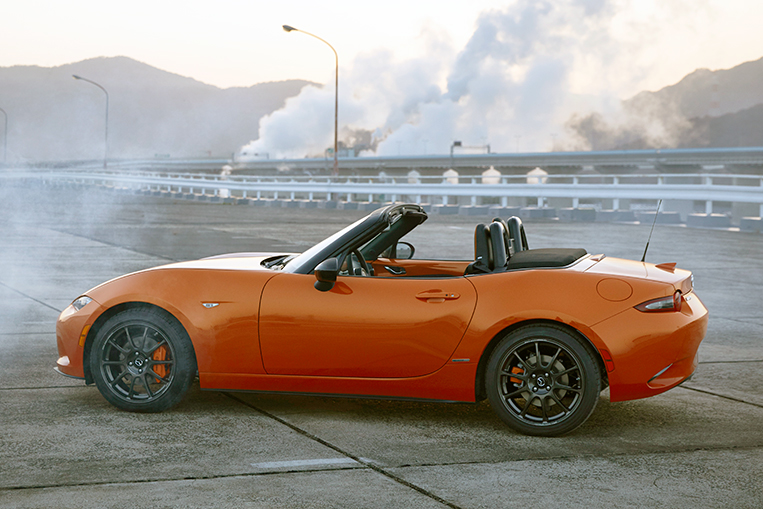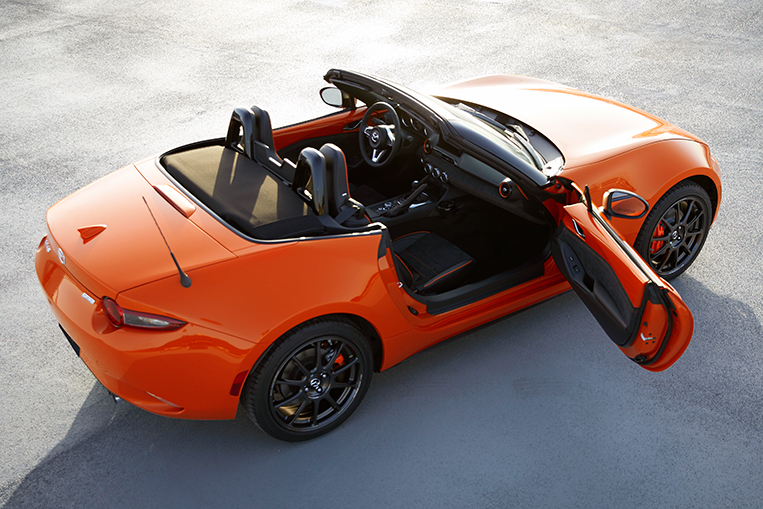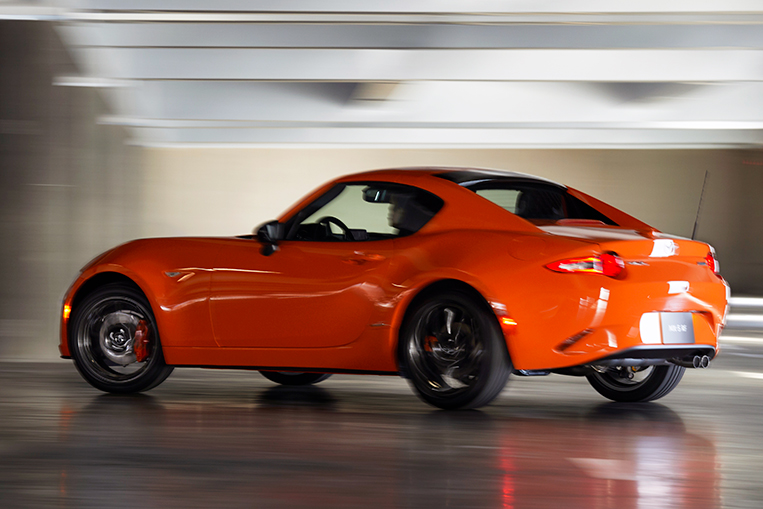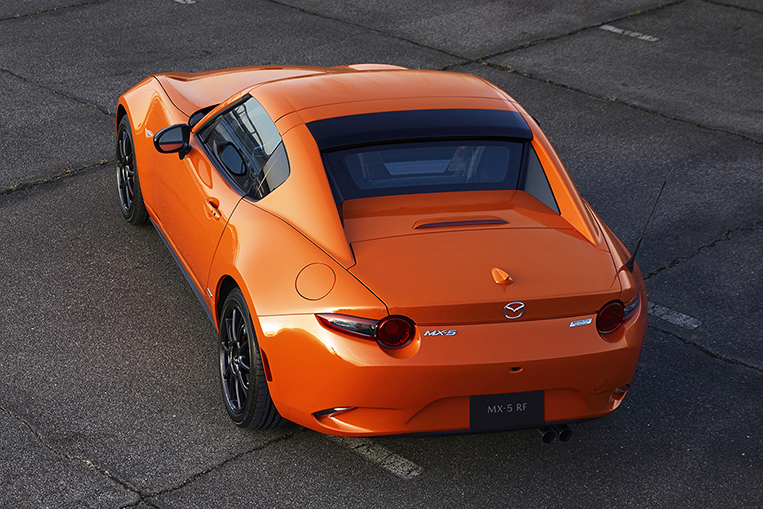 This special edition will be available with a head-turning Racing Orange paint job. It will be offered in both soft-top and RF versions.
"For the 30th-anniversary model, we developed Racing Orange, a strikingly vivid body color," MX-5 program manager and chief designer Masashi Nakayama says in a press statement. "The starting point for this entirely new color was the yellow of the MX-5 Miata Club Racer [that was] exhibited as a show car at the 1989 Chicago Auto Show. In general, yellow is a good match for a sports car thanks to its high brightness and chroma, both strongly suggesting a feeling of passion. However, we wanted to go beyond simply reusing the color of the 1989 model. Instead, to celebrate the future of the MX-5, we created a special new orange evocative of sunrise and anticipation."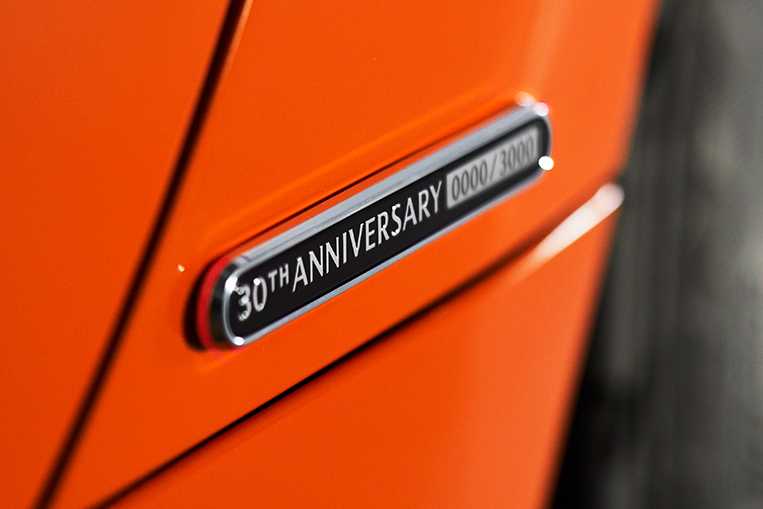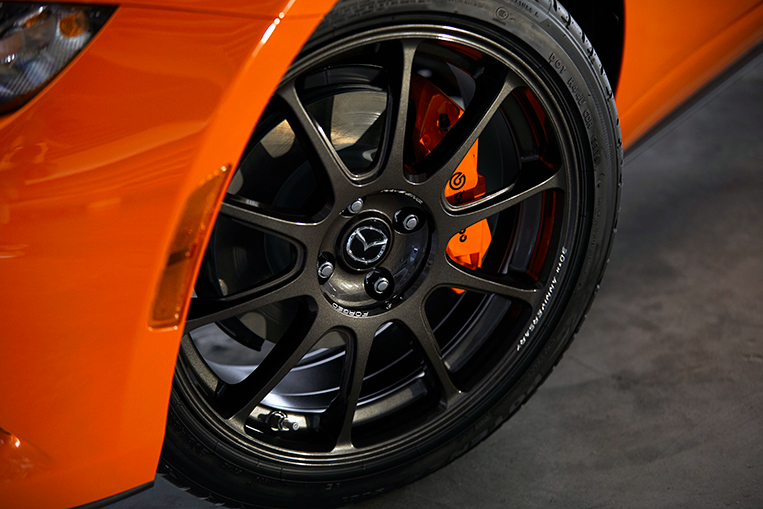 Besides the unique exterior color, the MX-5 Miata 30th Anniversary Edition comes with a 30th-anniversary badge complete with a serial number; Rays ZE40 RS30 forged-aluminum wheels derived from the Global MX-5 Cup Car; orange brake calipers (Brembo in front and Nissin at the back; orange interior accents; Recaro seats; Bilstein dampers for manual-transmission units; Bose AudioPilot 2 sound system with nine speakers; and Apple CarPlay and Android Auto in-car entertainment apps.
Sans the above-mentioned features, this edition is essentially the same as the MX-5 Grand Touring version. Also, the car is still powered by the 2.0-liter Skyactiv-G engine rated at 181hp and 205Nm.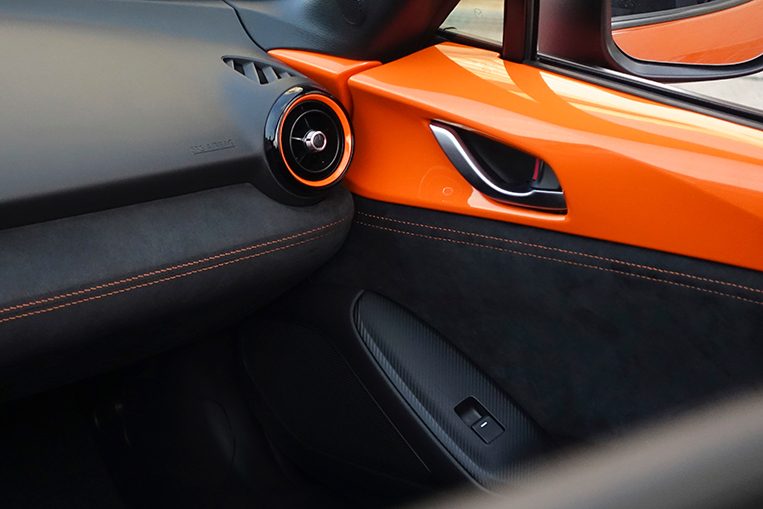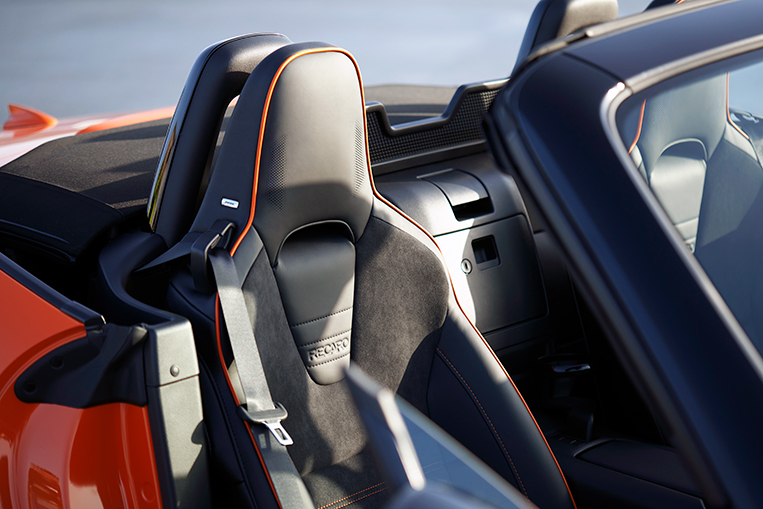 Only 3,000 units of the MX-5 Miata 30th Anniversary Edition will be produced. In the US, the prices are as follows:
Soft Top 6MT – $34,995
Soft Top 6AT – $35,494
RF 6MT – $37,595
RF 6AT – $37,995
According to Mazda Philippines president and CEO Steven Tan, our market will get an allocation of 20 units, which he claims is the highest allotment in Southeast Asia. You have to act quick, though, if you're interested as the distributor has already received seven reservations. In fact, the very first person to reserve a unit was Miata Club Philippines' incumbent president, Nonoy Yulo. Do the math and only 13 examples are up for grabs as you read this. As for the local pricing, Tan can only quote "around P3,000,000" since "final price depends on the currency exchange when the cars are ready to ship."
You've been duly notified.