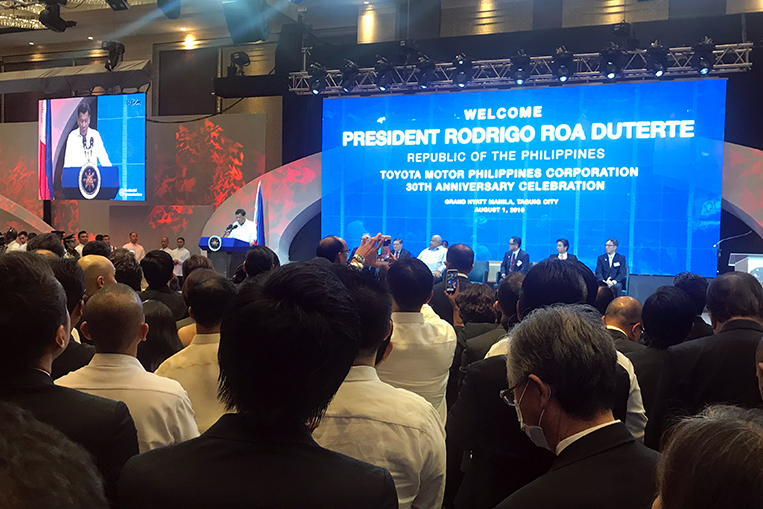 Yesterday, we went to Grand Hyatt Manila for the big celebration of Toyota Motor Philippines' 30th anniversary (the company was officially established on August 3, 1988). We arrived at around 4:30pm, complying with Toyota's request for punctuality as the event would be attended by very, very important people—including Toyota Motor Corporation president Akio Toyoda and Philippine President Rodrigo Duterte.
At around 6:30pm, Toyoda entered the ballroom and took his proper place on the stage, together with TMP president Satoru Suzuki. Which meant that, by this time, we and the other early guests had been standing for two hours (it wasn't a sit-down affair).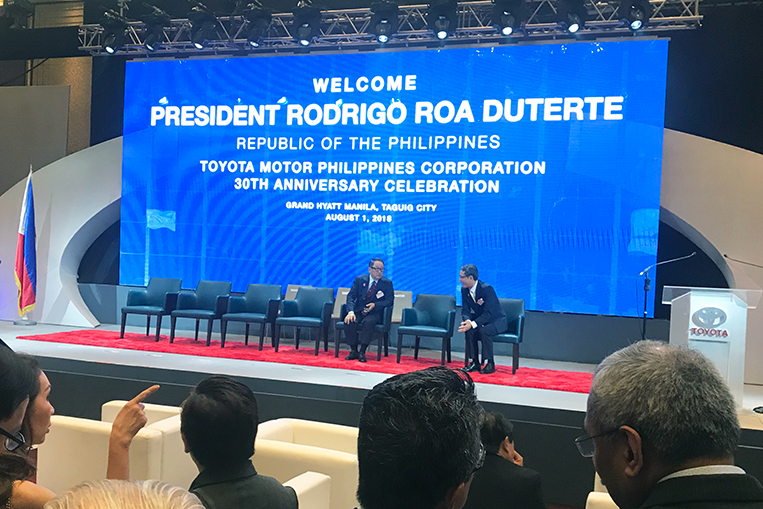 President Duterte finally showed up at 7:10pm—to the tune of a politicized version of Freddie Aguilar's "Ipaglalaban Ko," complete with these lyrics:
Sa piling mo, Digong, mawawala ang korapsyon.
Okay.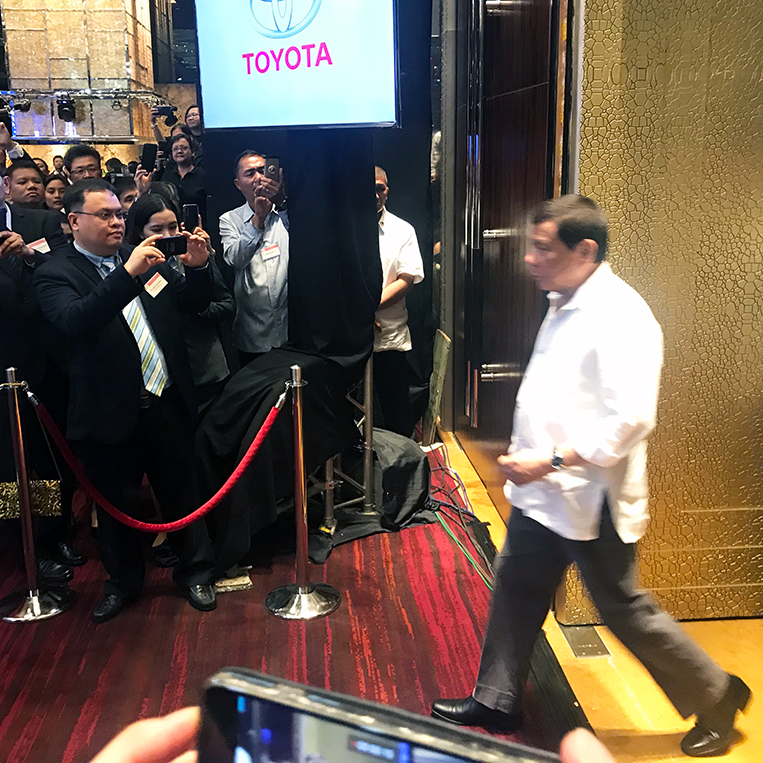 After the obligatory speeches—including a prepared one by the President, which, thankfully, he didn't really deviate from—Toyota presented him with a donation consisting of 20 units of the new Vios and 10 units of the Innova. Or 30 vehicles, to be exact, in honor of the company's milestone. For good measure, Toyota threw in three more units of the Hiace.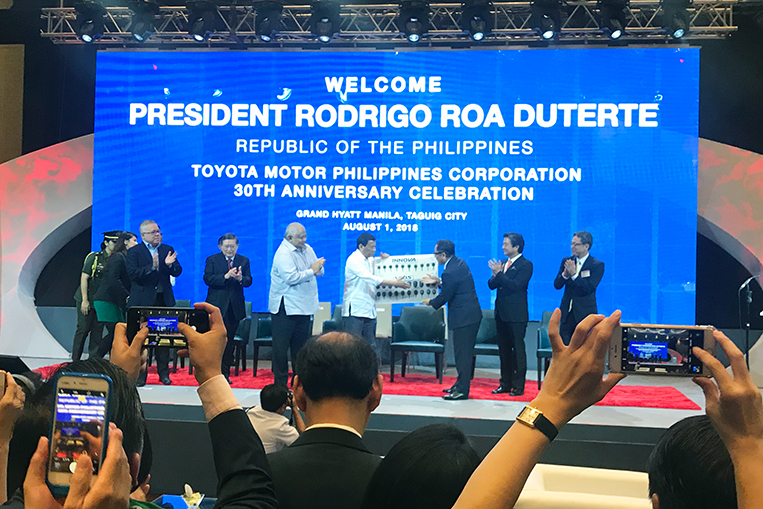 Here's what the car keys look like up close…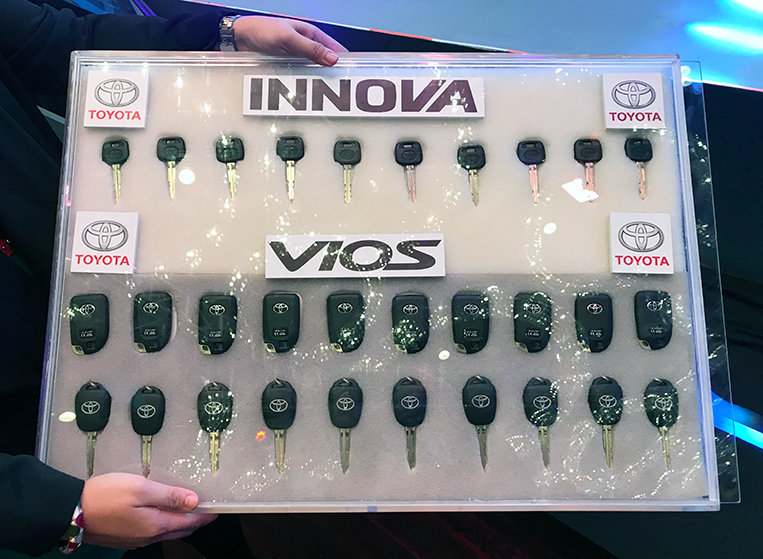 According to TMP senior vice president Jing Atienza, the keys presented were the actual ones and not merely mock-ups. Why the Vios and the Innova? We think it's because they're the two products that Toyota manufactures locally at its Santa Rosa, Laguna, facility. Proudly Philippine-made, in other words. Atienza told VISOR that the Office of the President would decide how and where to use these cars. Most likely, they will be distributed to government agencies that are most in need of service vehicles.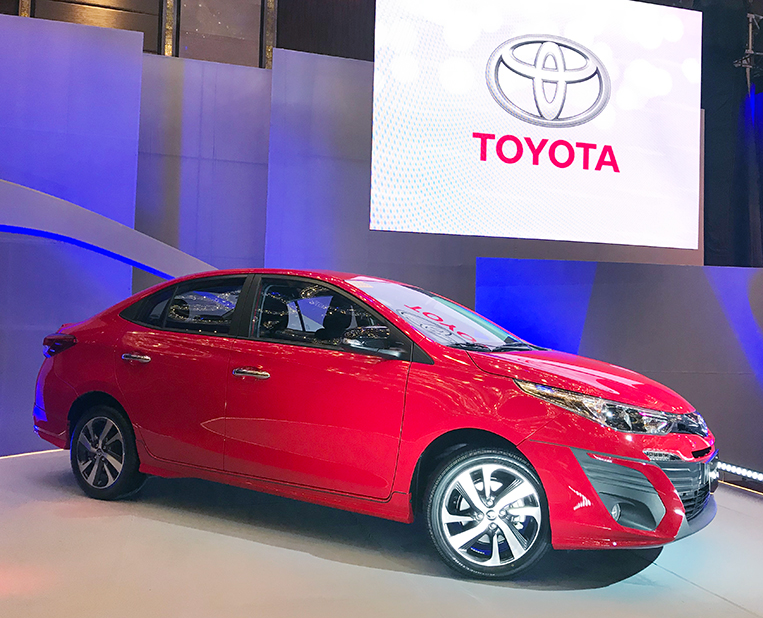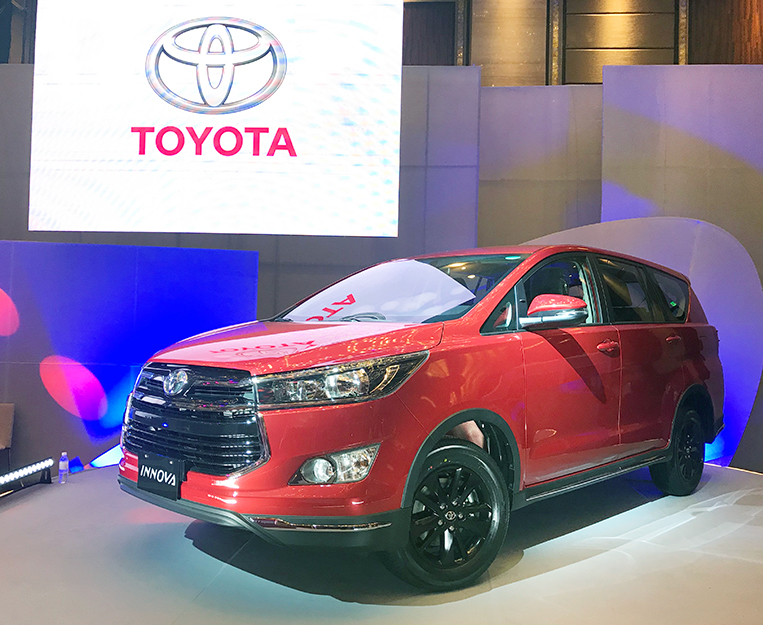 If you're curious to see the cars turned over by TMP to President Duterte, here are photos sent to us by a reader who happens to be a Malacañang employee.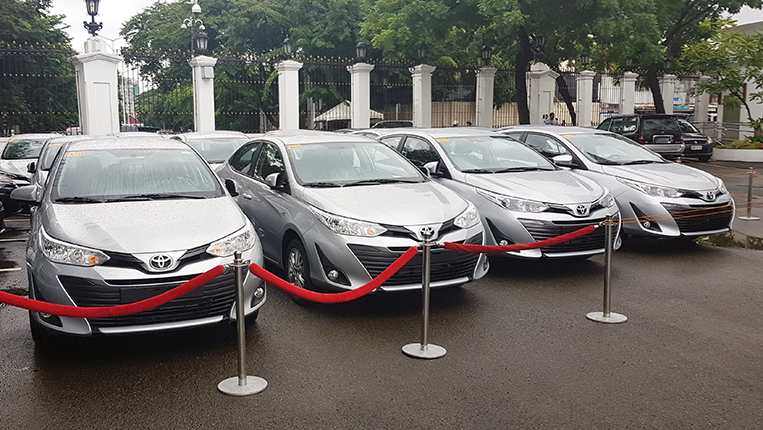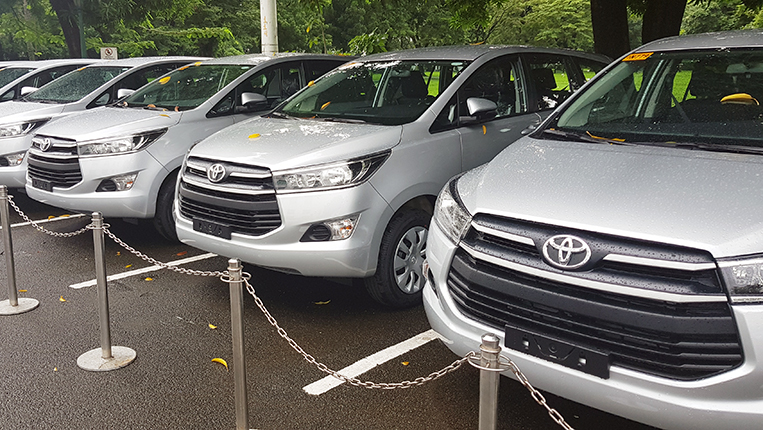 Let's hope these Toyota cars will be put to good use. And that they will be properly taken care of.