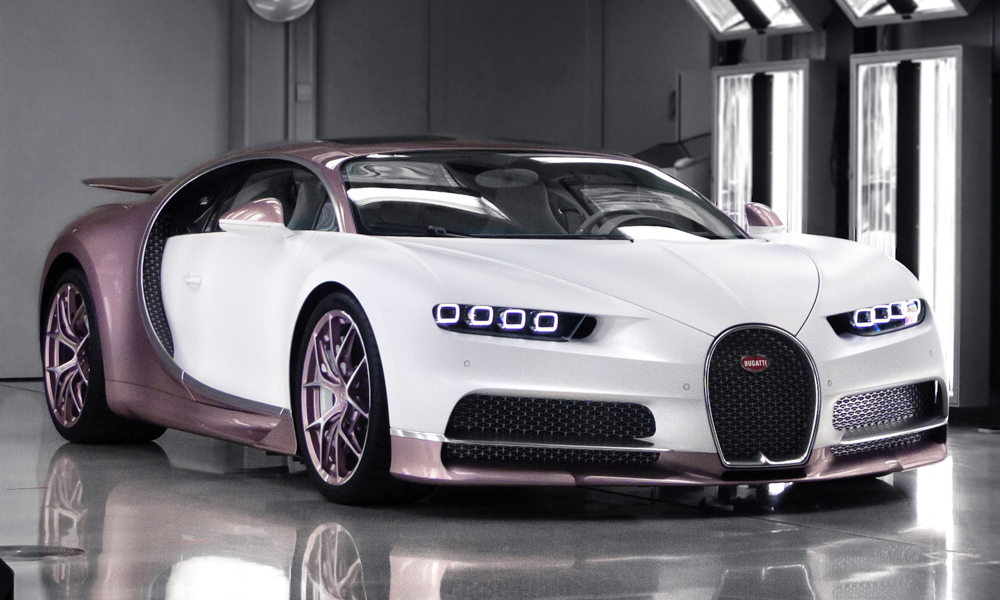 Picture this. A man is sitting on his front porch thinking of how he can express his true love for his significant other. He has already considered having dinner at a fancy steakhouse or giving a designer handbag with an Hermès or Louis Vuitton logo. But he feels like those are still not enough, so he decides to simply order a hypercar for his wife like it's no biggie.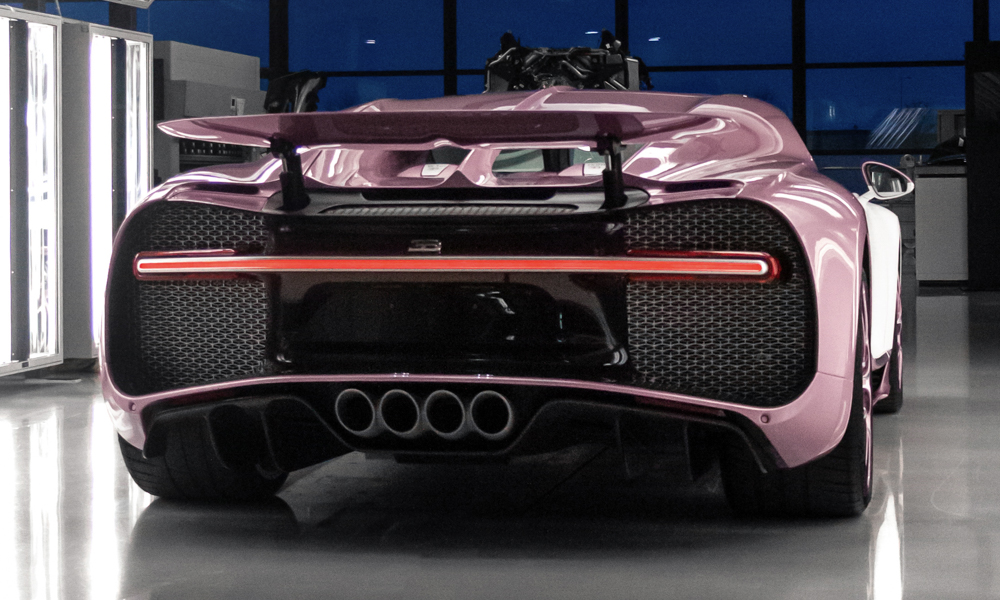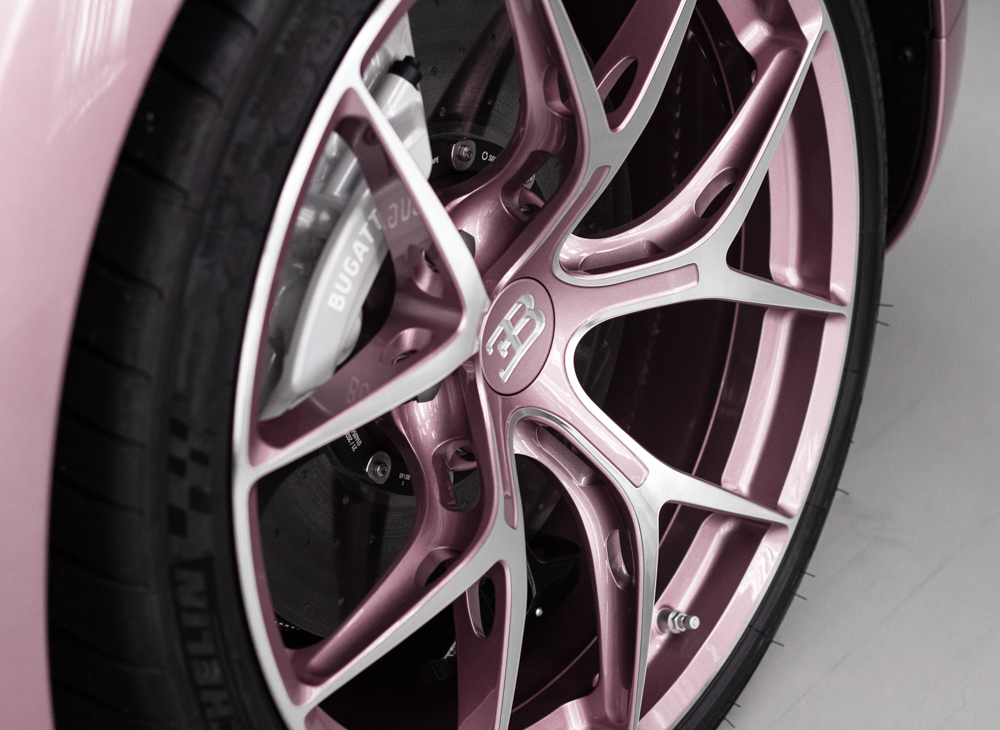 That's probably the thought process of the guy who commissioned Bugatti to make a one-off Chiron Sport for his spouse. Through the automaker's H.R. Owen outlet in London, this extremely wealthy customer went crazy with the options list to create a hypercar like no other hypercar that had come before it. Oh, and it's also called Alice—probably the lucky wife's name.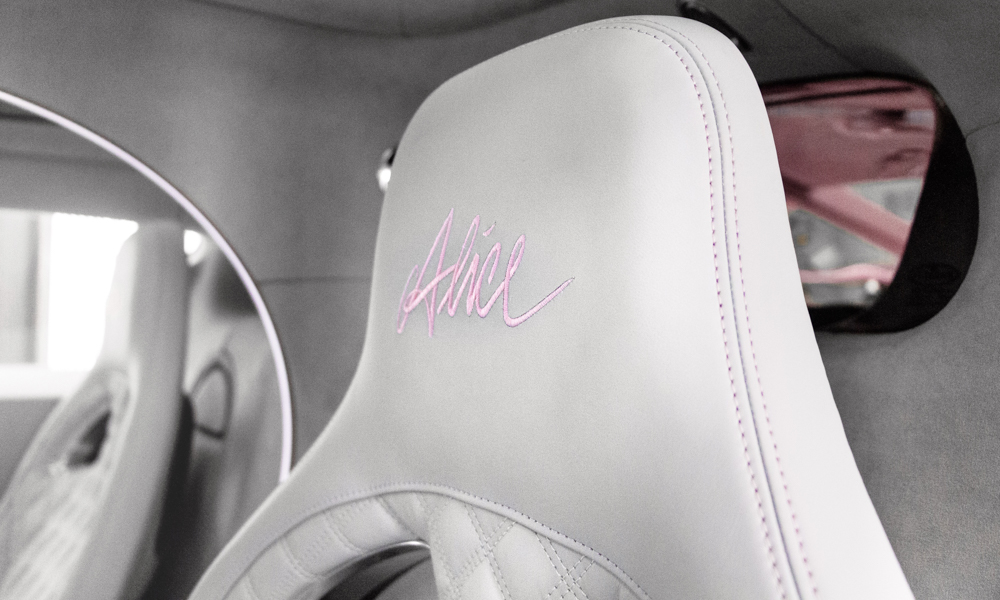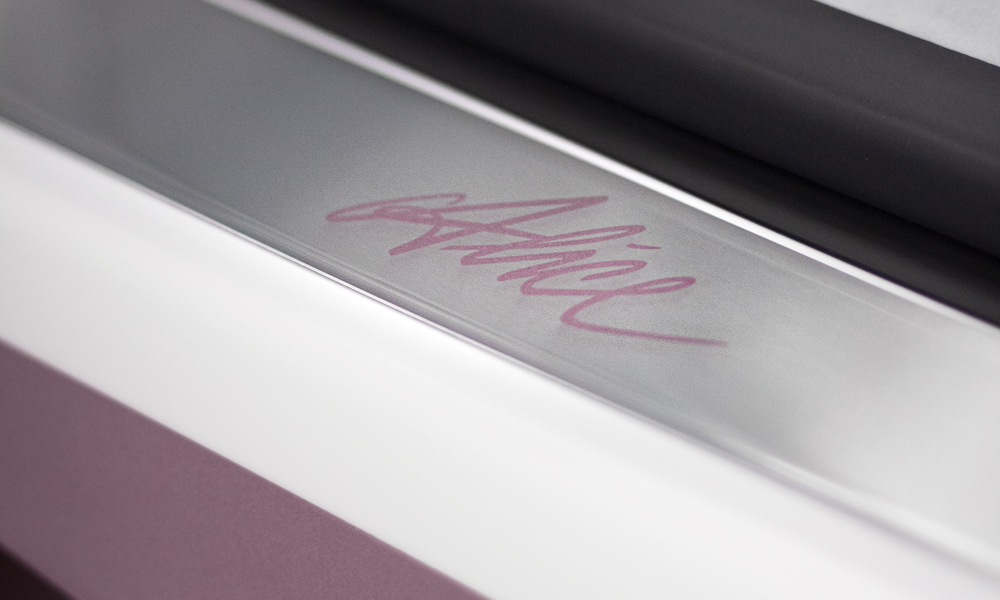 Alice's unique paint job takes the cake with Silk Rosé taking center stage. The custom pink shade is the car's dominant color with the rear section and the alloy wheels wrapped in this unique hue. Thankfully, white breaks up all that pink. 'Alice' logos can be found inside the Chiron Sport, etched on the door kick plates and the seat headrests.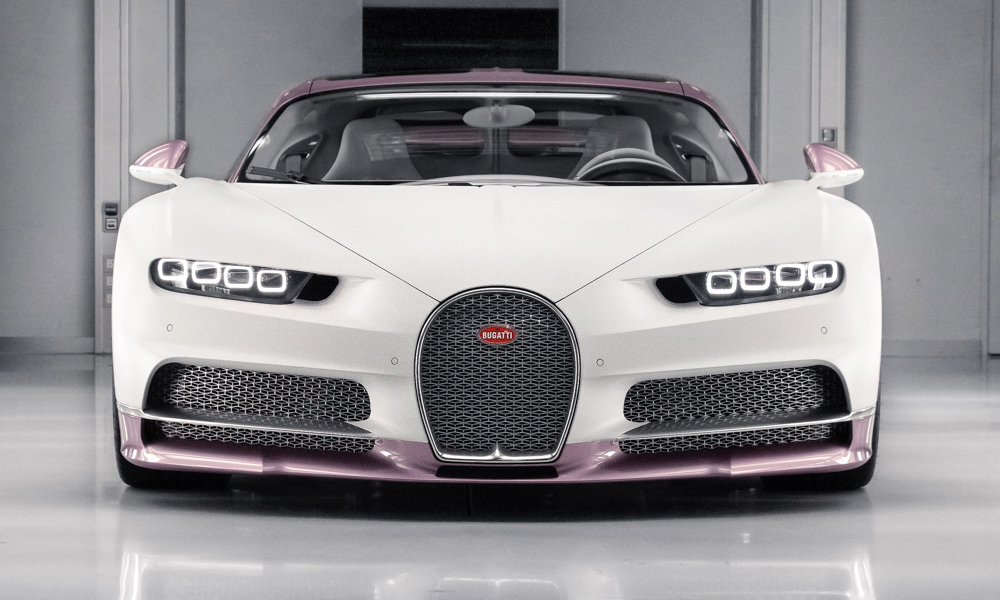 Prices for the Chiron Sport start at €2.65 million (P154 million), so if you have to ask how much the custom work costs, then you probably cannot afford it. Still, it'll be interesting to see how the wife responds to Alice showing up in the driveway. All you need, indeed, is love an expensive car.