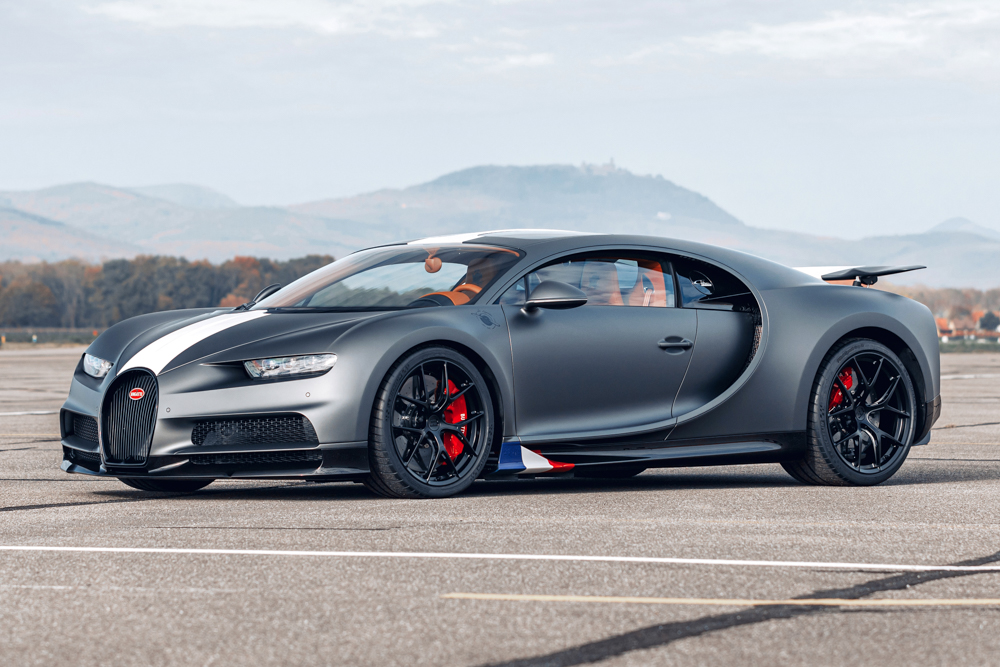 Bugatti is not only a brand that likes to court ultra-wealthy individuals with its exquisite speed machines, but it also perfectly understands how to use its illustrious past as an added selling point. The marketing execs at the German-French hypercar maker know very well that they are flogging more than just expensive lumps of metal. They are selling the legend that is Bugatti and all the history that comes with it. Part of this history actually took place high up in the air, and the boutique brand is now celebrating this fact with a special edition of the Chiron Sport called "Les Légendes du Ciel."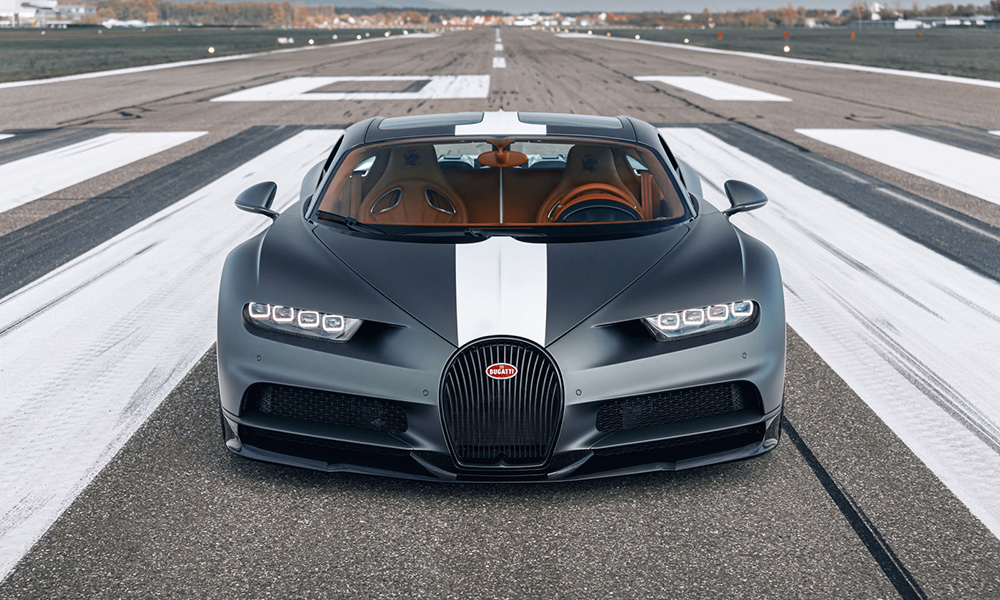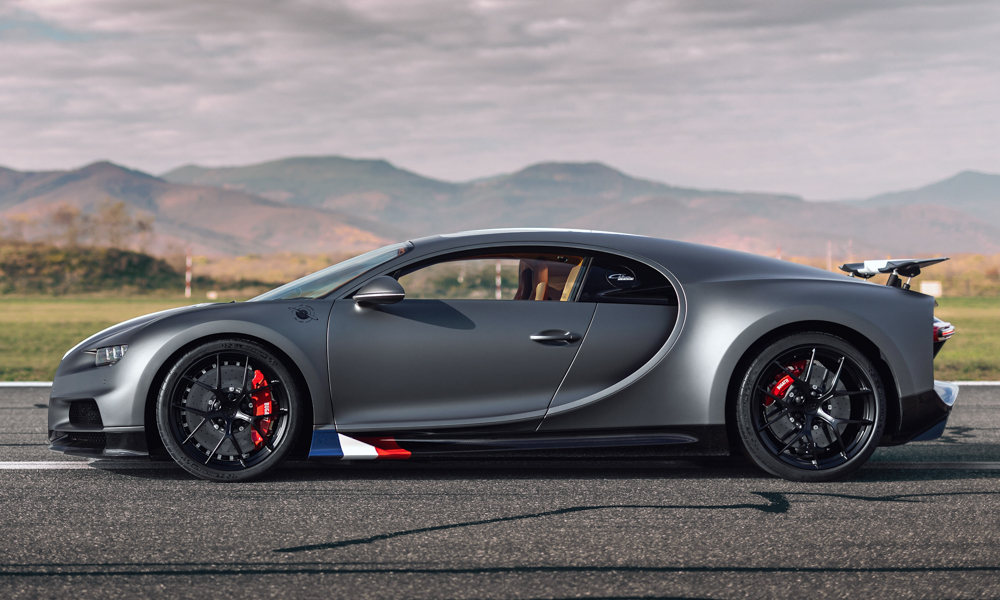 In case your French is a bit rusty, the name of the latest special edition to come out of Molsheim basically translates as "Chiron Sport Legends of the Sky," and it pays homage to Bugatti racing drivers of times gone by (many of whom were also aviators). Among them were Albert Divo, who piloted a Bugatti Type 35 to victories in the 1928 and 1929 Targa Florio; Robert Benoist, who raced for Bugatti in the 1930s; and Bartolomeo "Meo" Costantini, who was a World War I flying ace before joining Bugatti as a driver in 1923.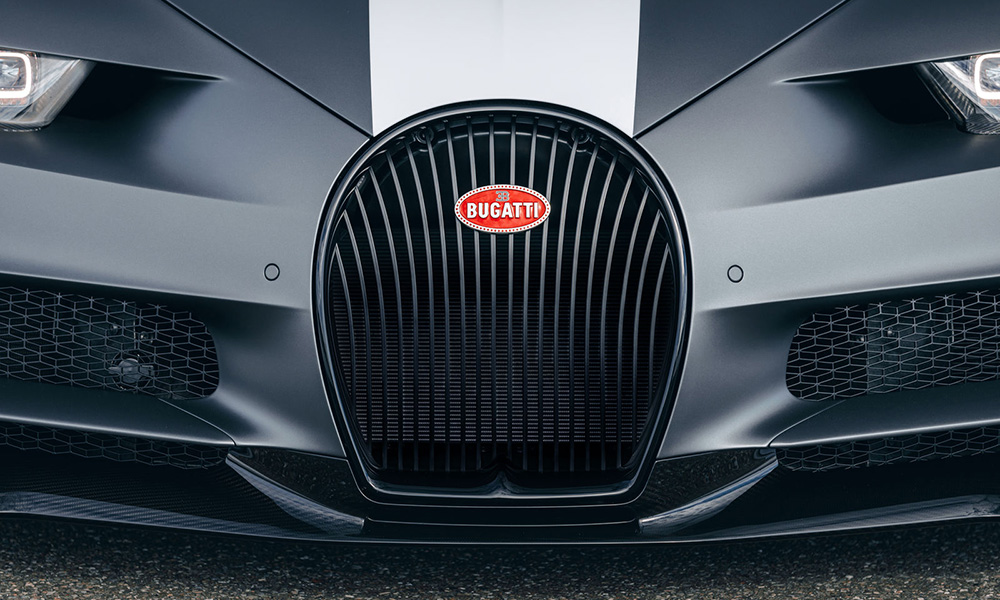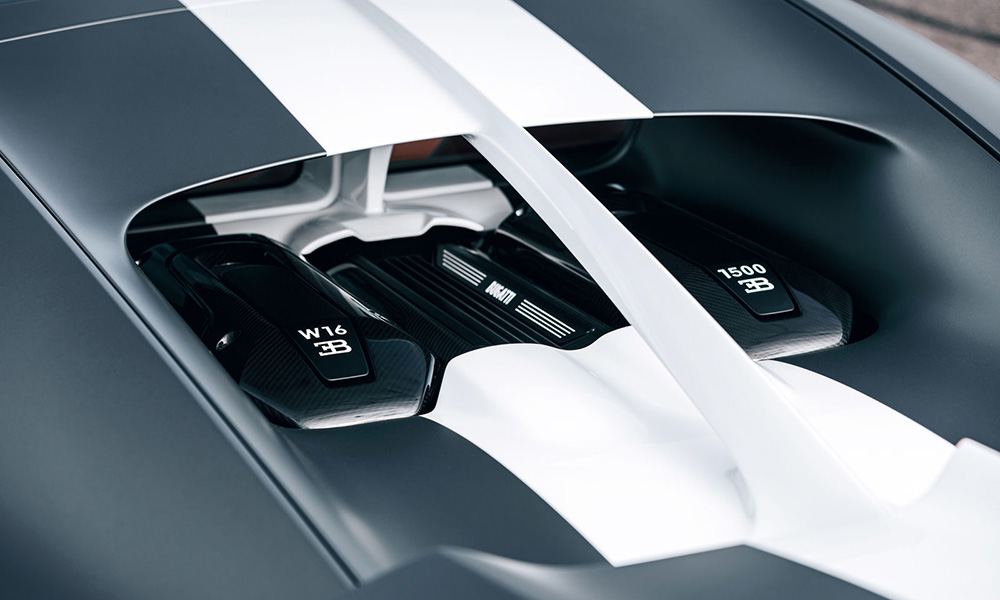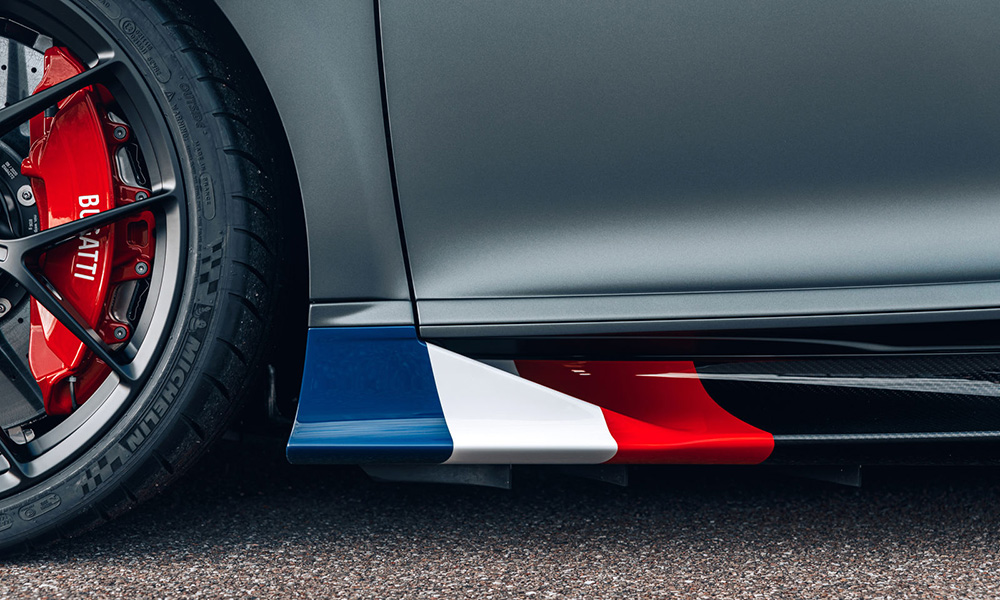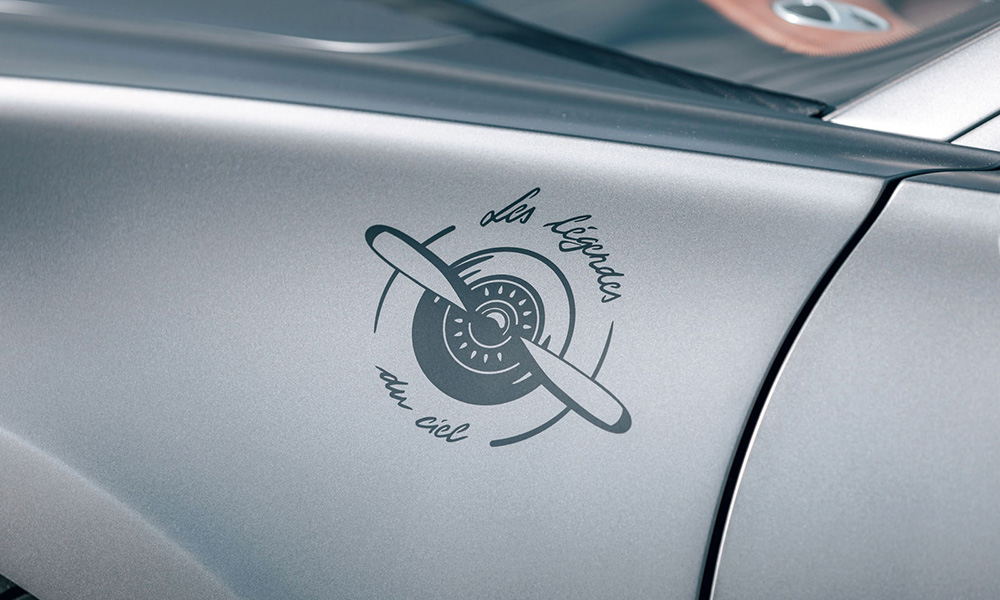 Another famous aviator with a liking for Bugattis was Roland Garros. These days, this formidable daredevil of the skies might be best remembered thanks to the French Open tennis tournament bearing his name. But during his flying days, he was famous for being the first pilot to shoot down an enemy airplane with a forward-facing armament that fired through the propeller. This was achieved by means of an interrupter gear that enabled his machine gun to fire through the arc of the aircraft's spinning propeller without the bullets hitting the blades. Garros is credited with inventing and trying out this contraption in anger, proving that he had balls of steel and a nerve for speed and adventure that, back down on earth, he liked to live out on the road in his Bugatti Type 18.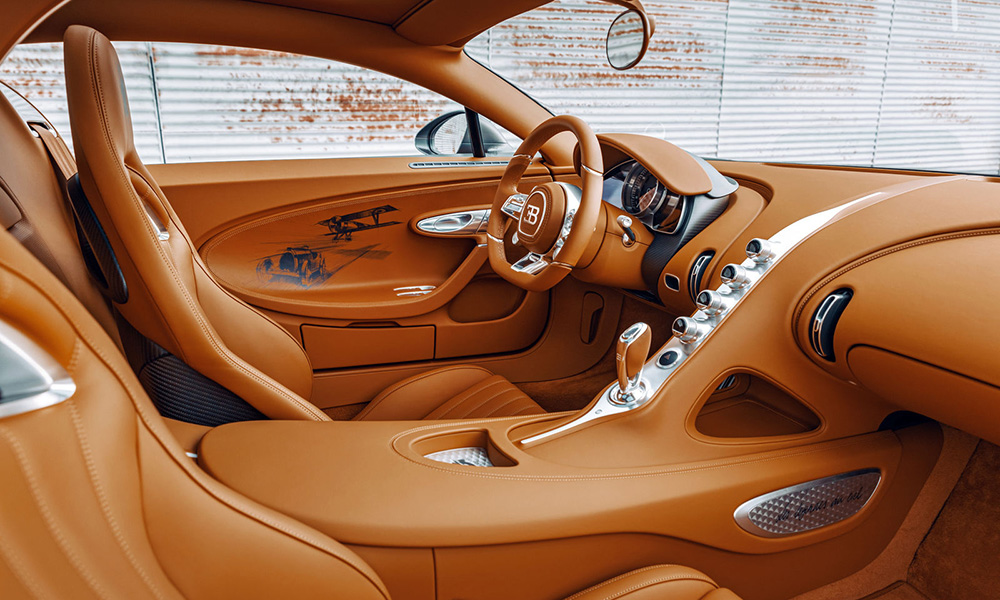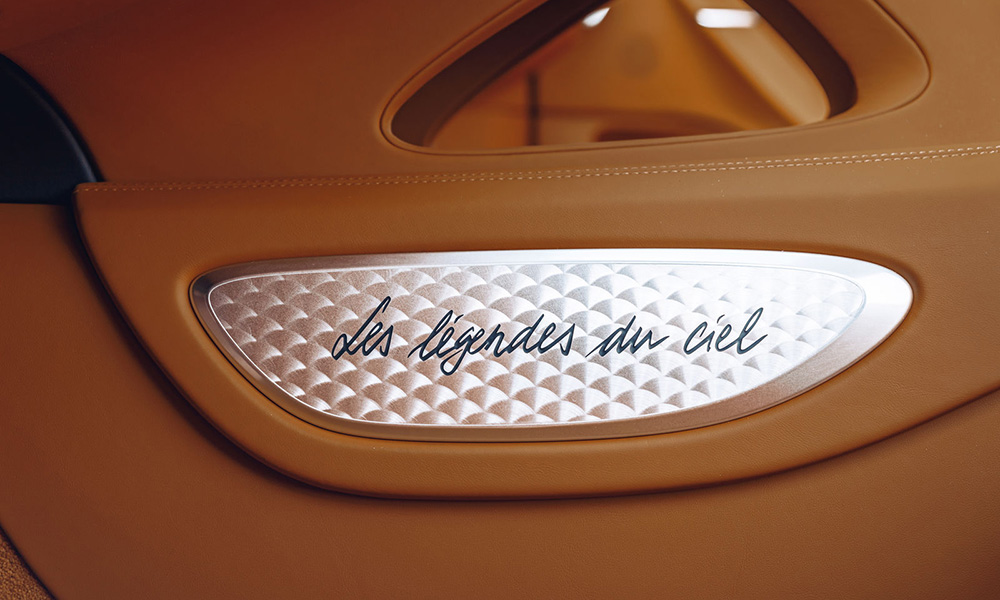 The special Chiron—limited to just 20 vehicles—doesn't come with wings or machine guns, and instead has simply been modified in a few subtle ways. For starters, there's the special, matte-gray "Gris Serpent" paintwork that is supposed to remind the onlooker of airplanes from the 1920s. There are "Les Légendes du Ciel" logos on the front fenders, a patriotic French tricolor on the side sills, and a white racing stripe along the whole car. Open the door and the special-edition logo is projected on the ground. It is also embedded in the middle console inlays, and even the leather—of which there is a lot in this Bugatti—pays homage to the aviation heroes of the past.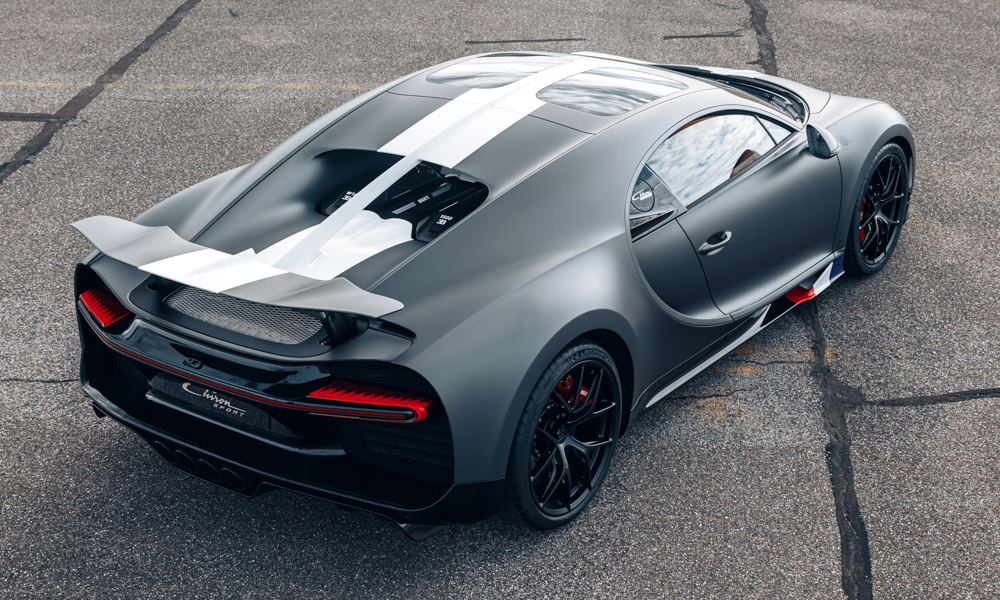 Not only is its light brown tone supposed to remind the driver of the natural leather used in early airplanes, but the door panels also include a hand-sketched racing scene between a Nieuport 17 fighter aircraft and a Bugatti Type 13. Neither the airplane nor the old Bugatti would stand a chance against this Chiron, however, as the latter packs the well-known 8.0-liter W16 monster of an engine that can unleash 1,500hp and 1,600Nm at the press of a pedal. If you now want to feel like a pilot from days gone by while bombing down the highway at an electronically limited 420km/h, then Bugatti will be happy to sell you one of its Chiron Sport Les Légendes du Ciel units. All you have to do is transfer the sum of €2.88 million (P166.9 million) to the company's bank account.
Good luck.