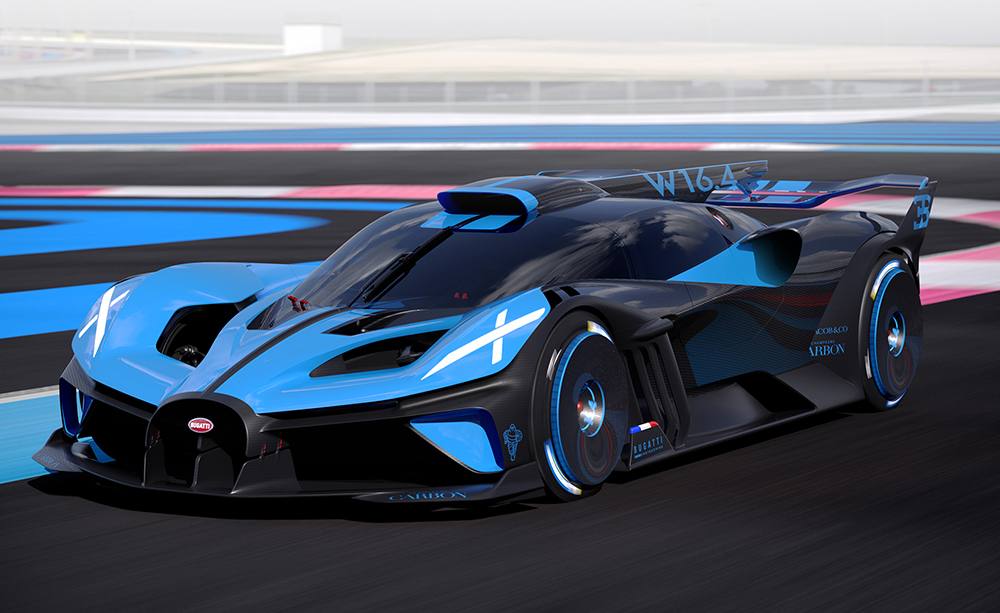 Bugatti is known for breaking speed records in excessive luxury, but what happens if it builds an insane track-only machine? A top speed in excess of 500km/h, an output of 1,825hp and a dry weight of just 1,240kg. That translates into a simulated lap time of 3:07.1 minutes around Le Mans, and 5:23.1 minutes around the Nordschleife. For reference, the fastest car around the Nordschleife right now is the Porsche 919 Evo with a time of 5:19.5.
Meet the new Bugatti Bolide.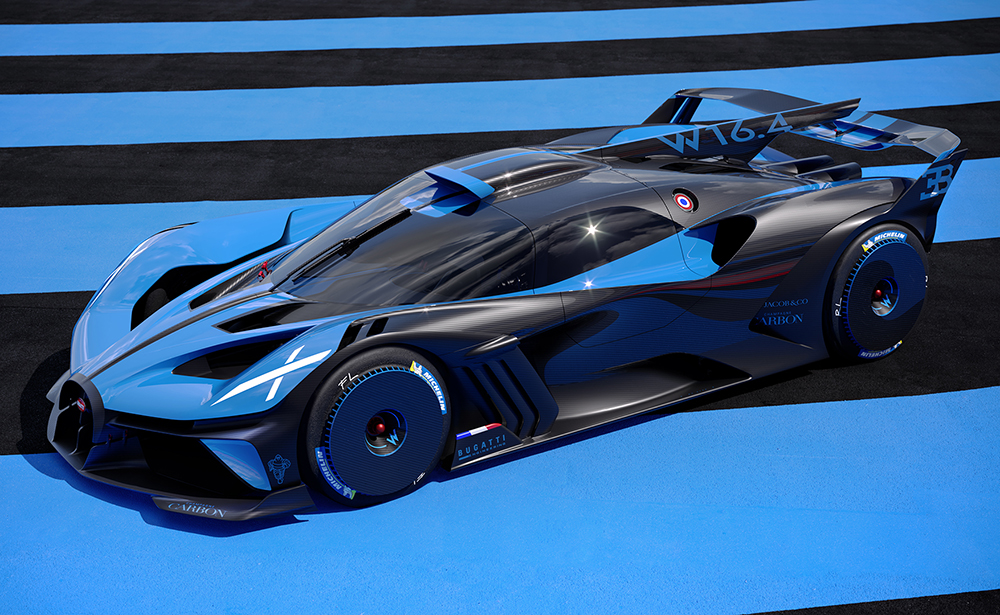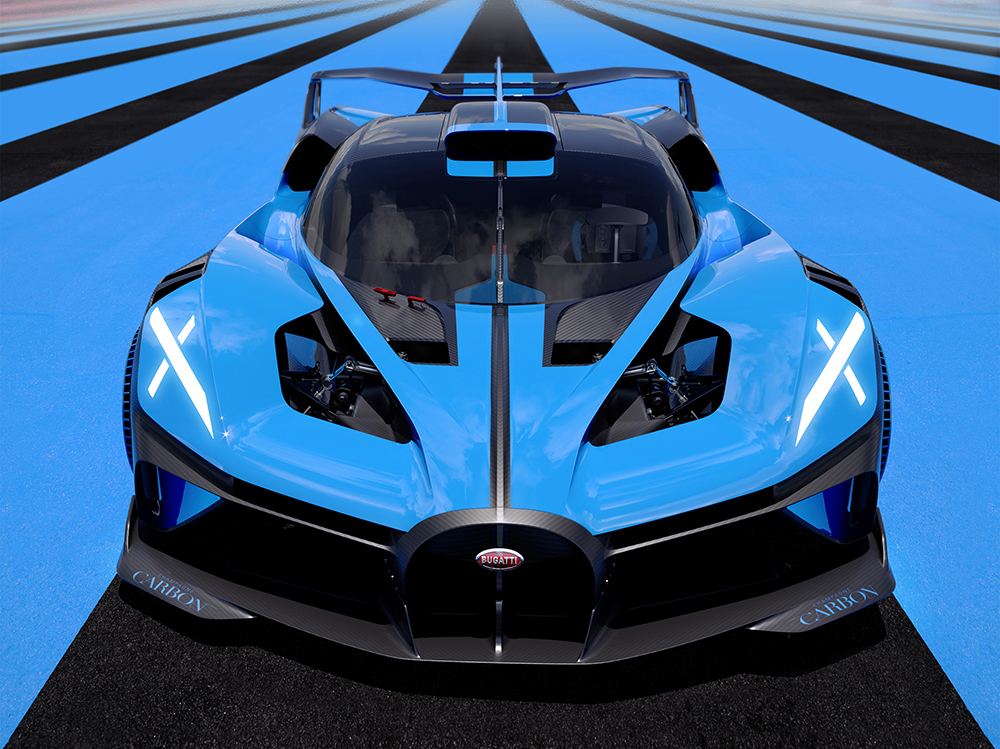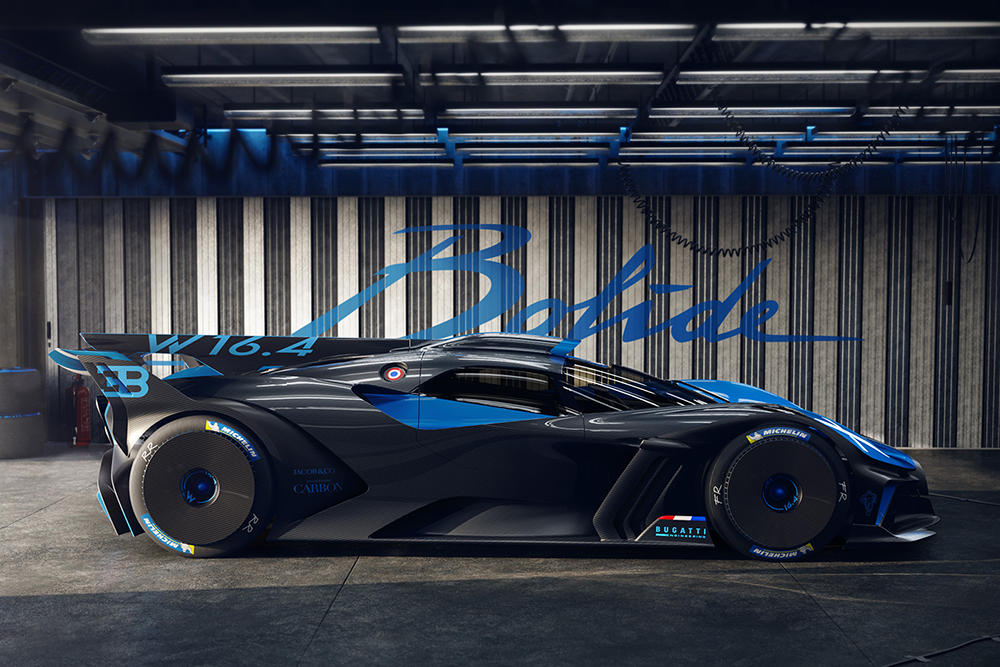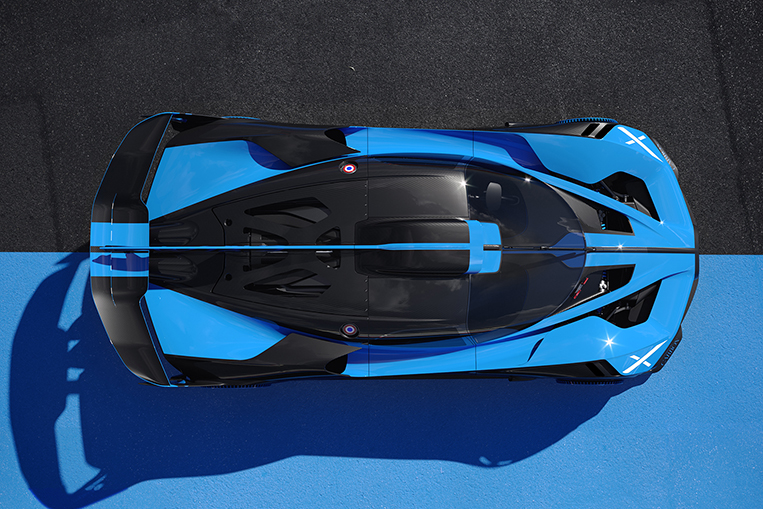 It's business as usual with the luxury automaker's iconic 8.0-liter W16 engine, with upgraded turbochargers and beefier cooling to boost the output from the Chiron's 1,500hp to the above-mentioned muscle flexed by the Bolide. And this car isn't just fast in a straight line—it's also very quick around corners.
You'll find that weight savings have been made in every aspect of the vehicle. Parts of the engine are made from 3D-printed titanium; the wheels are ultra-lightweight magnesium; and the carbon-fiber monocoque wraps a stripped-down interior. The ride, meanwhile, is enhanced by a new pushrod suspension system and Formula 1-style ceramic brakes.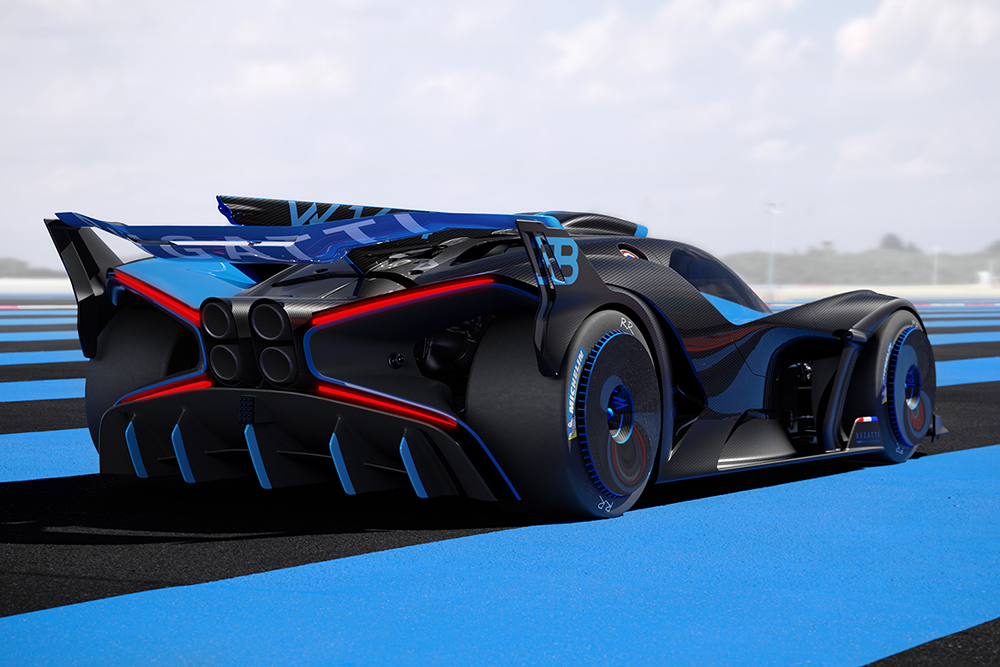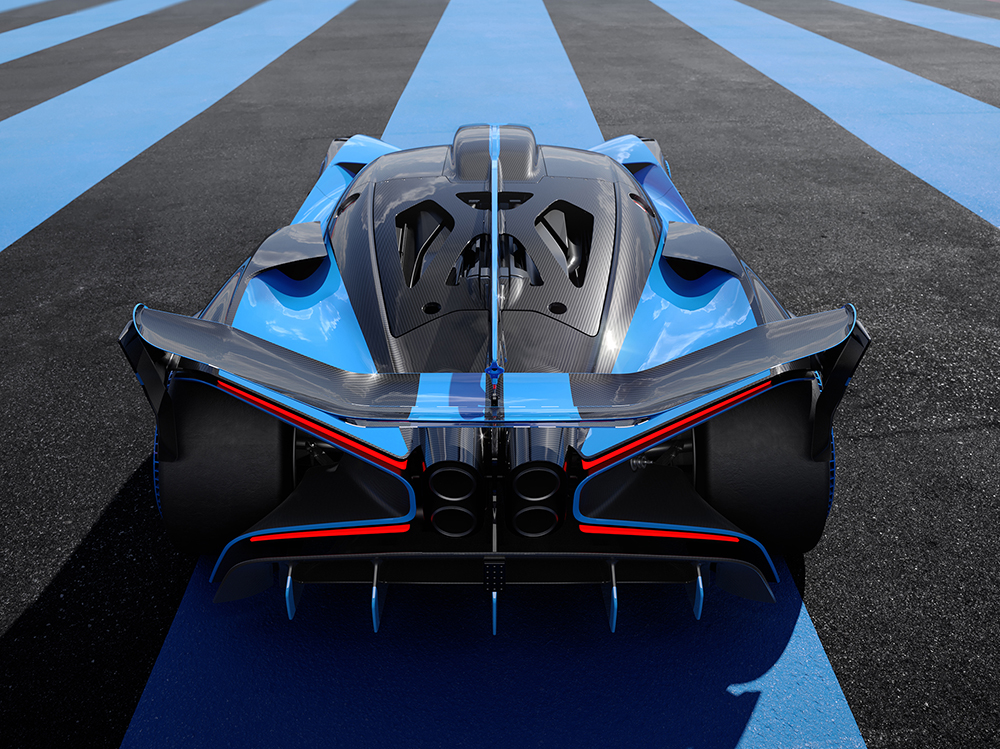 The innovative aerodynamics starts with an "outer skin" on the roof. At lower speeds, the surface is smooth. At higher speeds, bubbles form on the surface, reducing drag. This is aided by the amount of downforce generated by the front and rear wings.
A design quirk on the car is the pair of X-patterned headlights, which signify the Bolide's experimental nature and is a tribute to the Bell X-1 aircraft.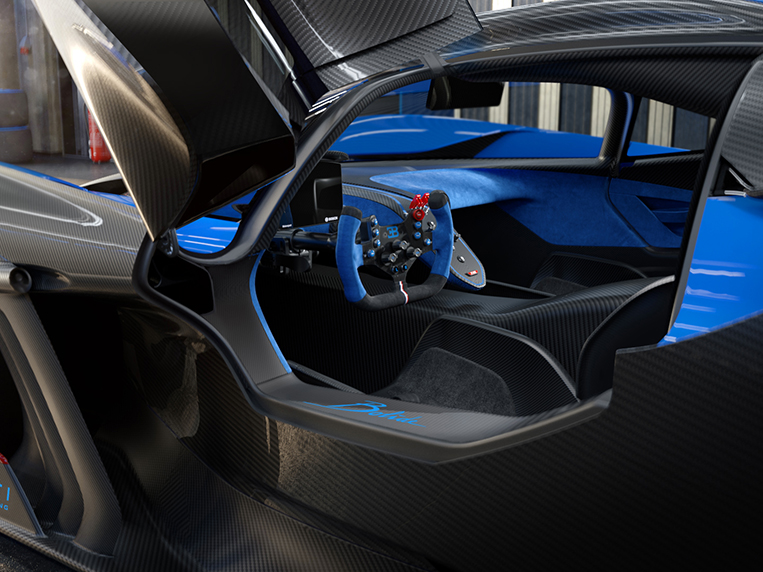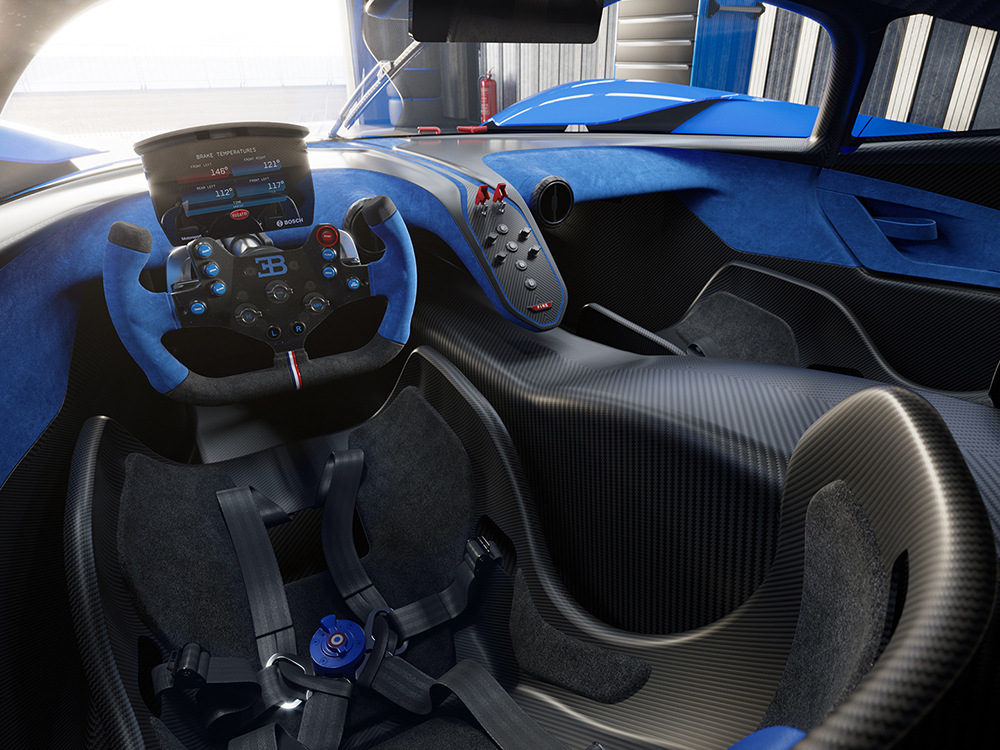 The Bolide's physique is no taller than the Type 35, the brand's most successful race car. The Type 35 was from a time when Bugatti focused on making lightweight, high-powered automobiles. A fitting throwback to the company's roots.