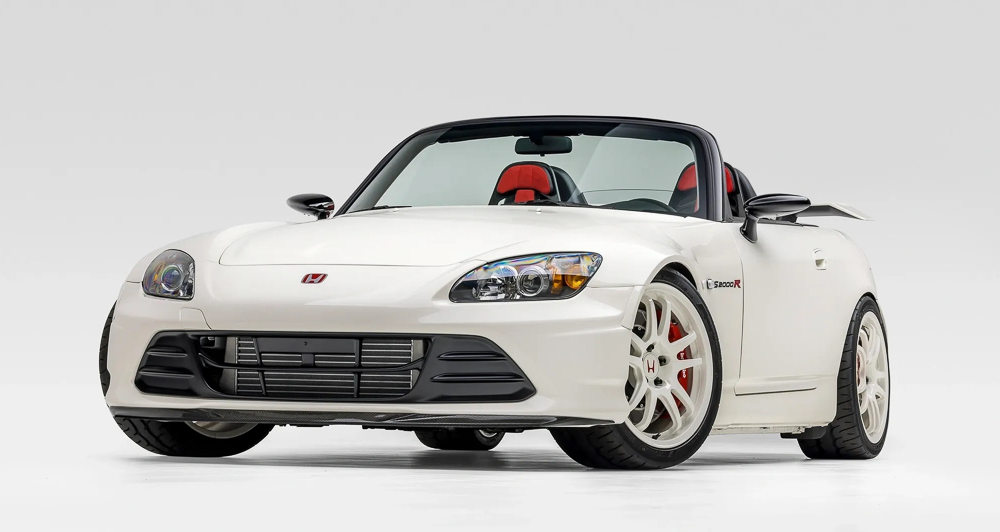 All sorts of cars have received the restomod treatment over the years, and we've written about many of them. From the Porsche 928 to the Citroen DS, adding modern tech to older cars is a great way to take things to the next level.
The newest entry to this market started life as a Honda, and now presents us with the R version that never was but really should have been. Meet the S2000R by Evasive Motorsports from California, a fun roadster that cranks the original base car up to 11.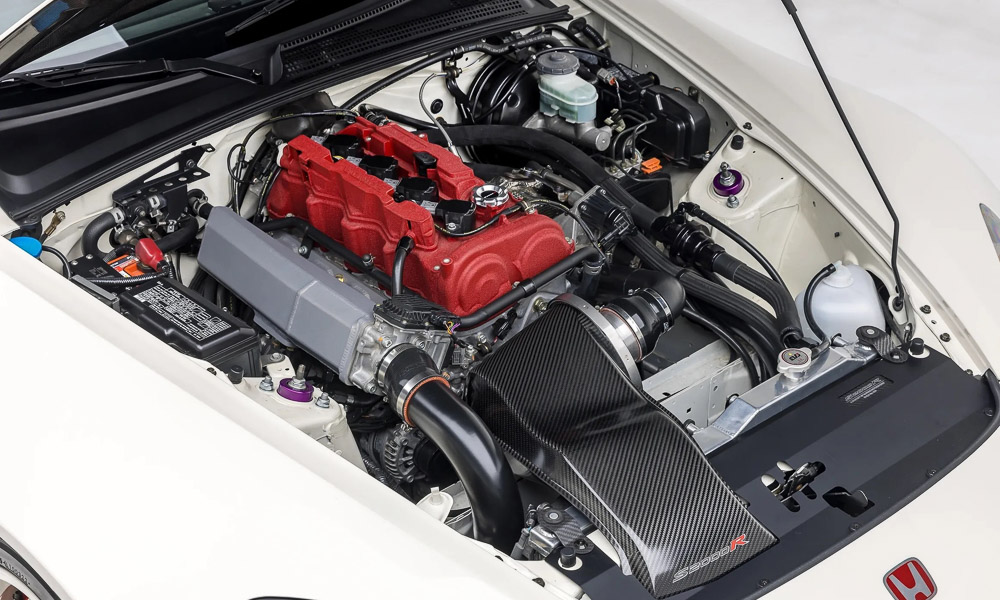 Under that long and slender hood is no longer a 2.0-liter F20C or a 2.2-liter F22C, but a turbocharged K20C1 four-cylinder from the FK8 Civic Type R. This engine swap means power has increased to a smidgen above 300hp, which should keep things lively—especially as the car has also undergone a bit of a weight-loss program.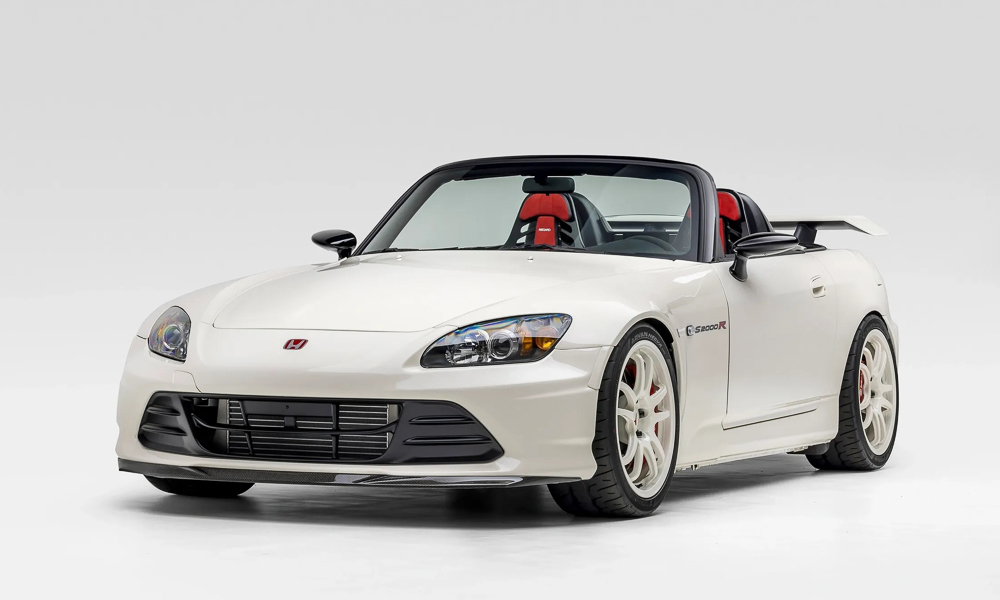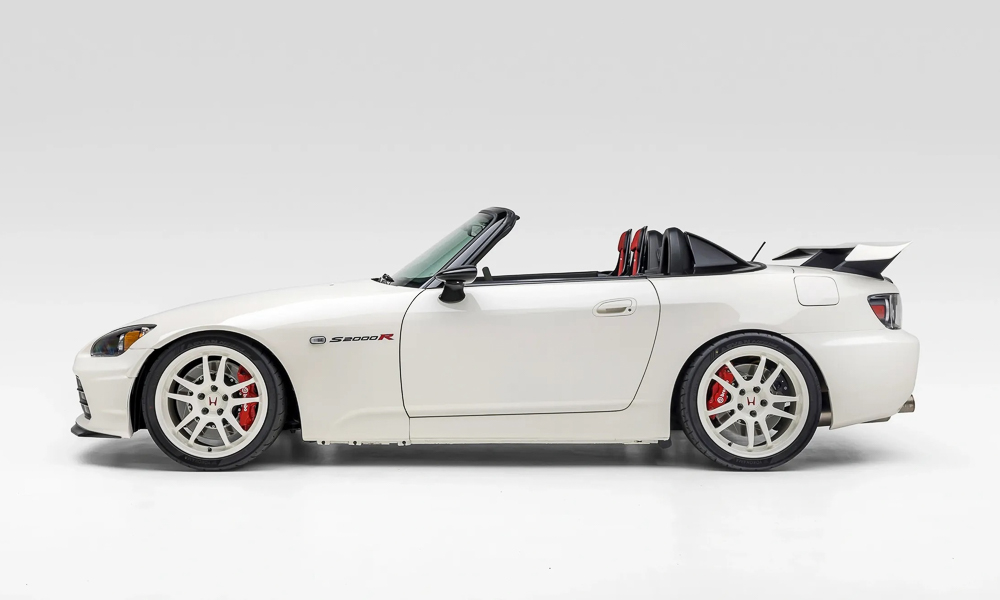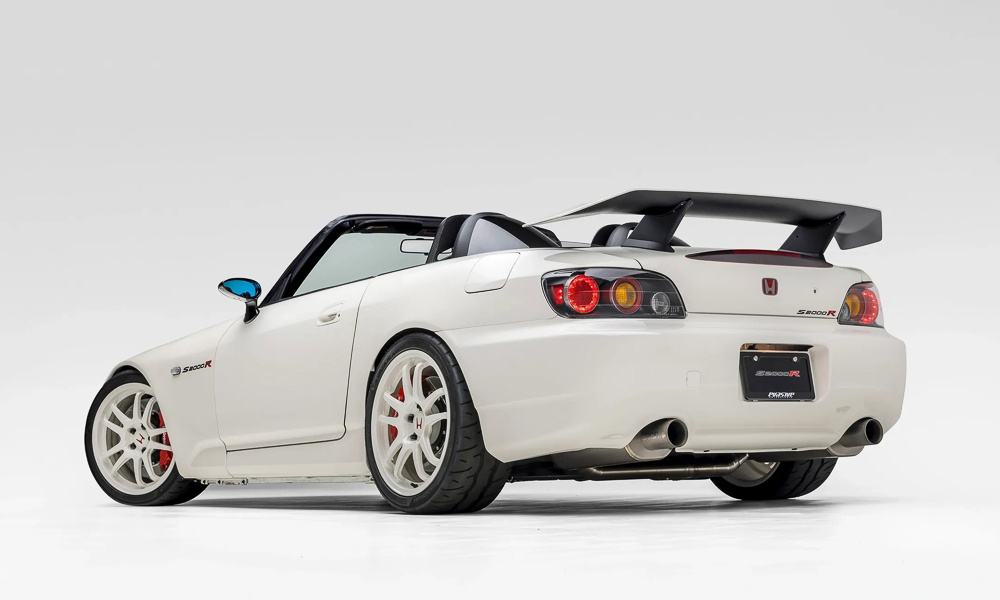 No prizes for guessing what material features heavily to help the S2000R shed some kilos. The hood, the rear spoiler, the trunk lid, the front lip, and other parts are all made from lightweight carbon fiber, with Spoon aero mirrors and a Honda 20th Anniversary bumper adding visual touches along the way.
The drivetrain also received a few modifications. There's a Mugen carbon intake, new intake manifolds, downpipes, and a titanium dual exhaust system, as well as a Koyo Racing radiator and an EVS Tuning oil cooler.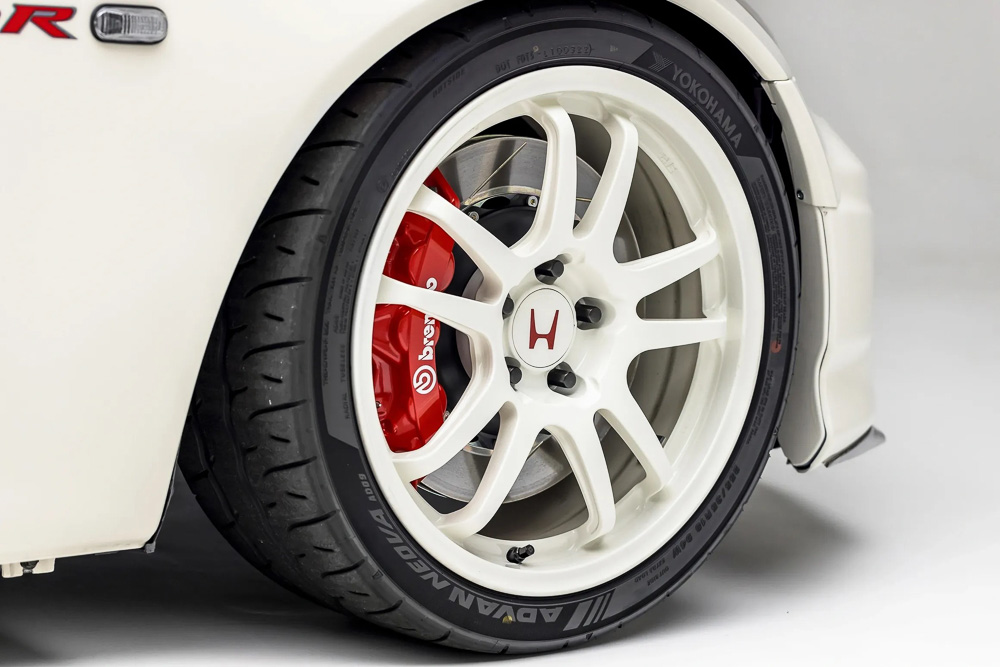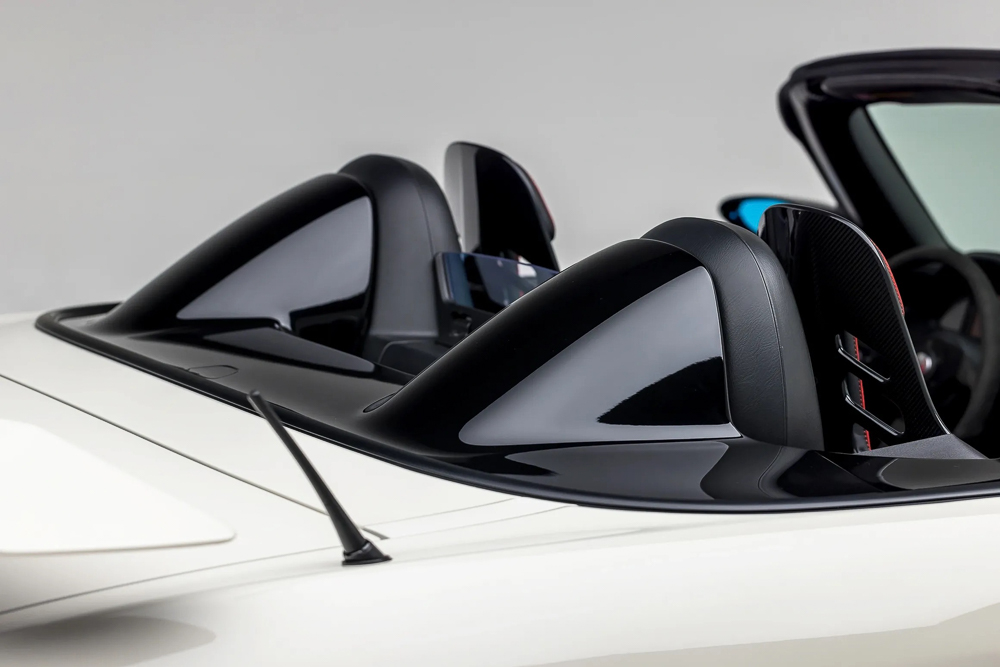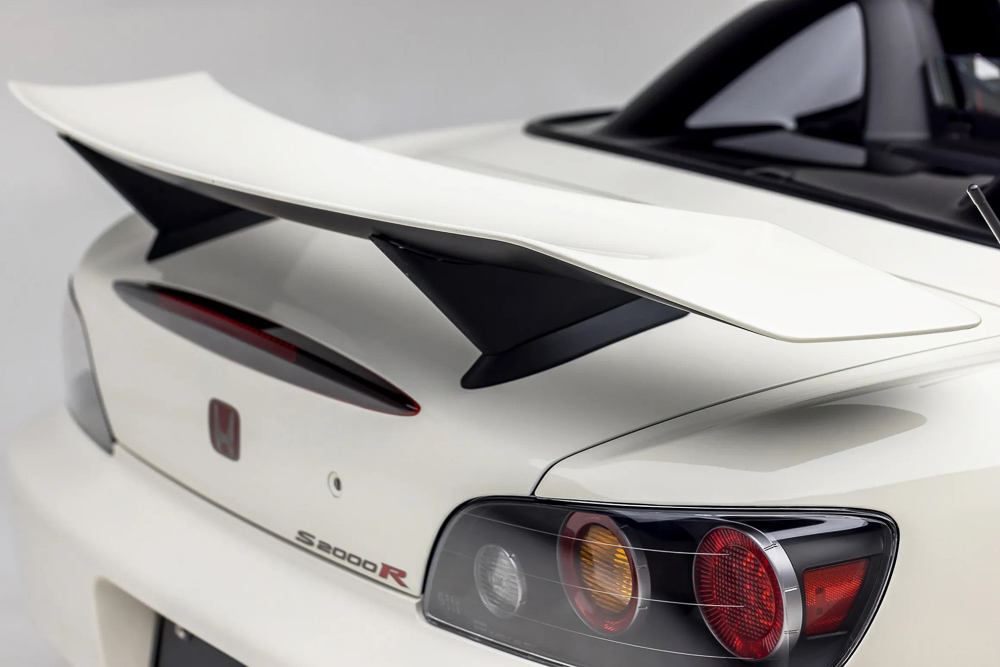 Power still goes to the rear wheels via a six-speed manual transmission that has now been fitted with a custom adapter plate, and a new OS Giken LSD and high-capacity rear diff housing help to keep things fun and reliable.
KW Clubsport coil-overs, an Eibach sway bar kit, better suspension bushings, and a new chassis brace will help keep the car shiny side up, while massive Brembo brakes have been added to provide adequate stopping power. They hide behind gorgeous 18-inch forged rims that are wrapped in suitable Yokohama rubber.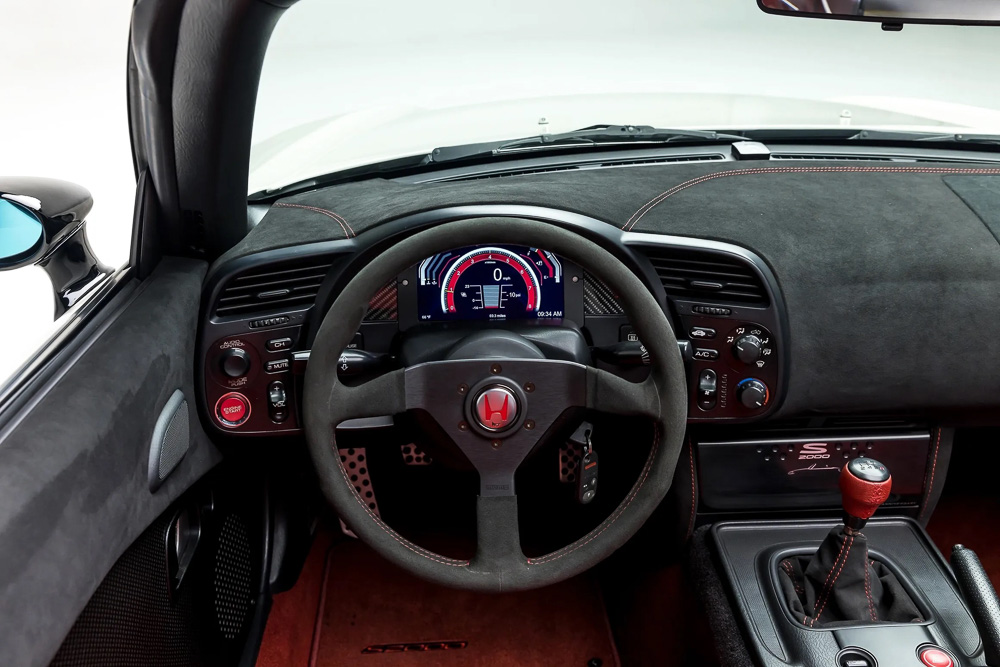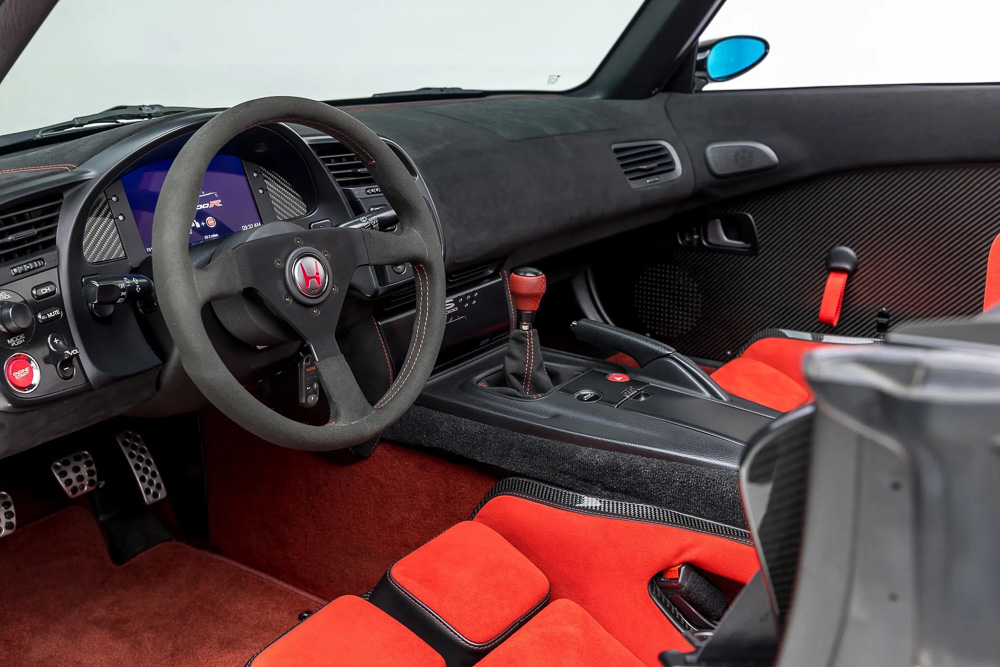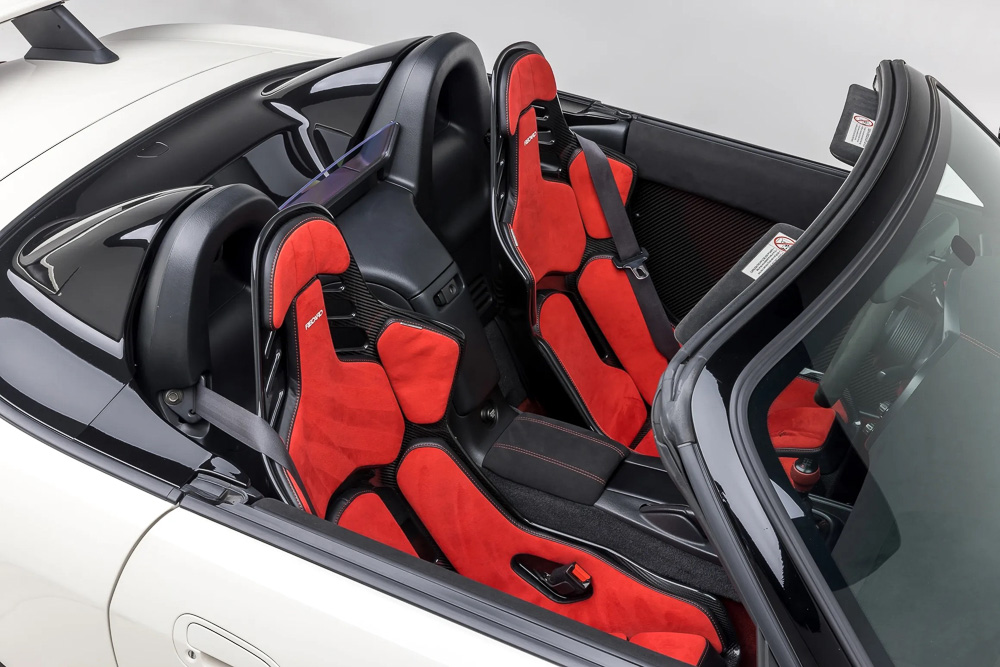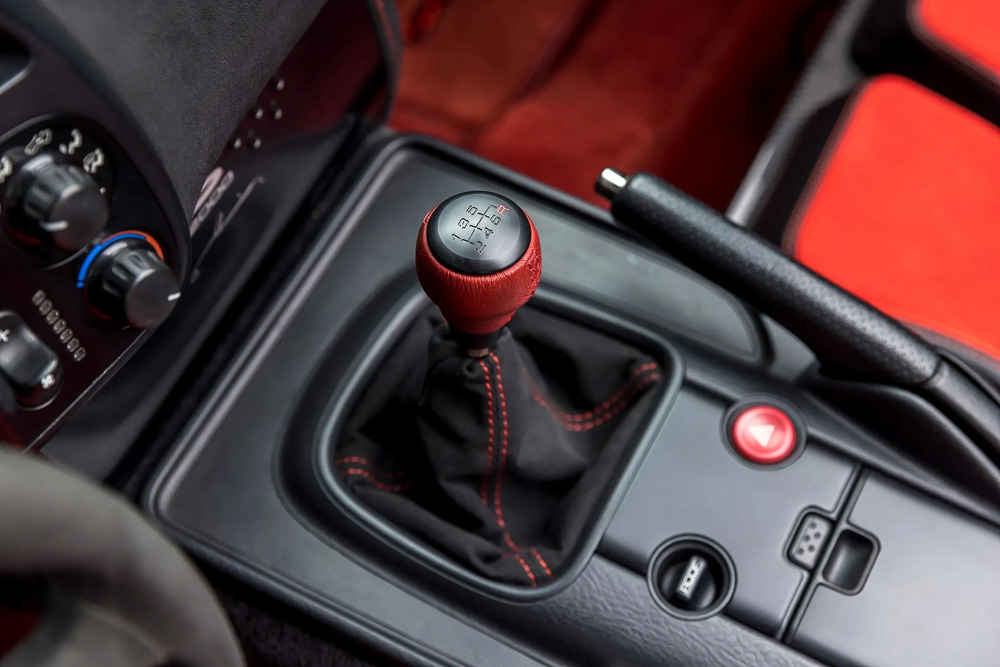 The interior was also given a once-over and now features Recaro carbon-fiber seats, a Momo steering wheel complete with a horn button from an NSX-R, carbon-fiber door cards, and some sprinkles of Alcantara on the dash and the doors.
The gear mixer (shift knob) comes from the FK8 Civic Type R, and a new MoTeC M140 ECU complete with a dash display ties the whole power orgy together.
While nowhere near as radical as other restomods like the M3 CSL that never was, this S2000R manages to tastefully update an already great car and gives the model a new lease on life. We wonder what other Japanese fun machines could benefit from such a treatment. Any ideas?