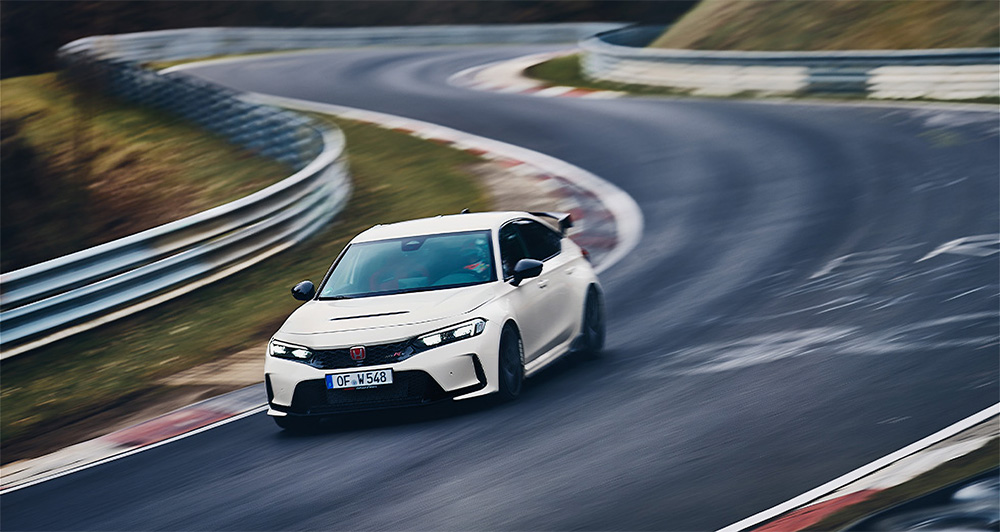 It's no secret that the latest Honda Civic Type R (FL5) is one quick beast. It had already been smashing lap records at tracks like Suzuka even before the car's camouflage came off, so it was only natural for it to return back to the Nurburgring Nordschleife.
Honda's latest creation managed to lap the Green Hell in just 7:44.881, making it the current fastest production FWD record holder on the track. If you're curious, you can watch the entire lap at this link.
For Nurburgring lap record anoraks, this time may confuse you, as the previous record holder, the Renault Megane RS Trophy-R, did it in 7:40.100, and the previous-generation FK8 Type R clocked 7:43.8. But these times were set under the track's previous 20.6km layout.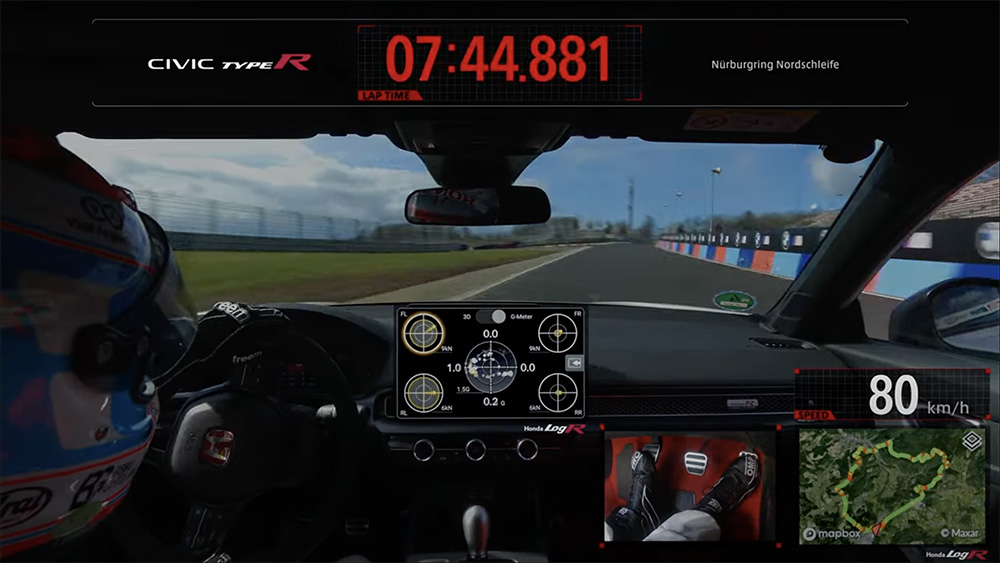 The FL5 Type R did it on the new 20.832km layout. This also meant that the Megane RS Trophy R's time has now been adjusted to 7:45.389, officially handing the crown over to the Japanese hot hatch.
For a bit of a refresher, this car does not use an all-new engine. It's still the same 2.0-liter turbocharged K20C1 engine, but now with 325hp and 420Nm, along with an uprated six-speed manual transmission, improved handling bits like a helical limited-slip differential, and dual-axis strut front suspension.
But all you need to know is that this is a very, very fast car, and Honda has succeeded in sending that message to automakers and enthusiasts around the world.