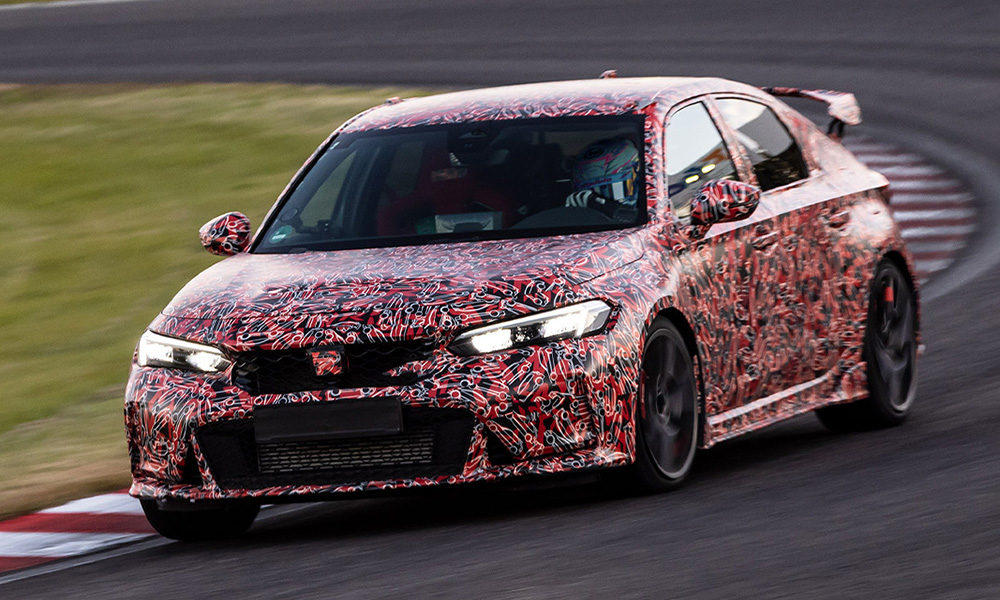 Even before shedding its camouflage, the eleventh-generation Honda Civic Type R is already smashing records at racetracks to show that the more mature-looking car is still as quick as ever.
During the final development car's performance evaluation (or testing) at the Suzuka Circuit, the blokes at Honda managed to lap the circuit in 2:23.120, also setting a new lap time record for a front-wheel-drive car at the track.
If you're curious about what the previous fastest time (for front-wheel-drive cars) was, it was 2:23.993 held by a previous-generation FK8 Civic Type R Limited Edition. It's essentially a hardcore track version of the FK8 Type R that has lighter 20-inch BBS wheels, Michelin Pilot Sport Cup2 tires, and the deletion of unnecessary interior bits like the infotainment and the air-conditioning.
And yet, the latest iteration beat it by almost a whole second, which shows the generational improvements Honda has made to keep hardcore track enthusiasts happy. Now, we know that it's fast, but we're just hoping that they nail the styling when they reveal the car later this year.