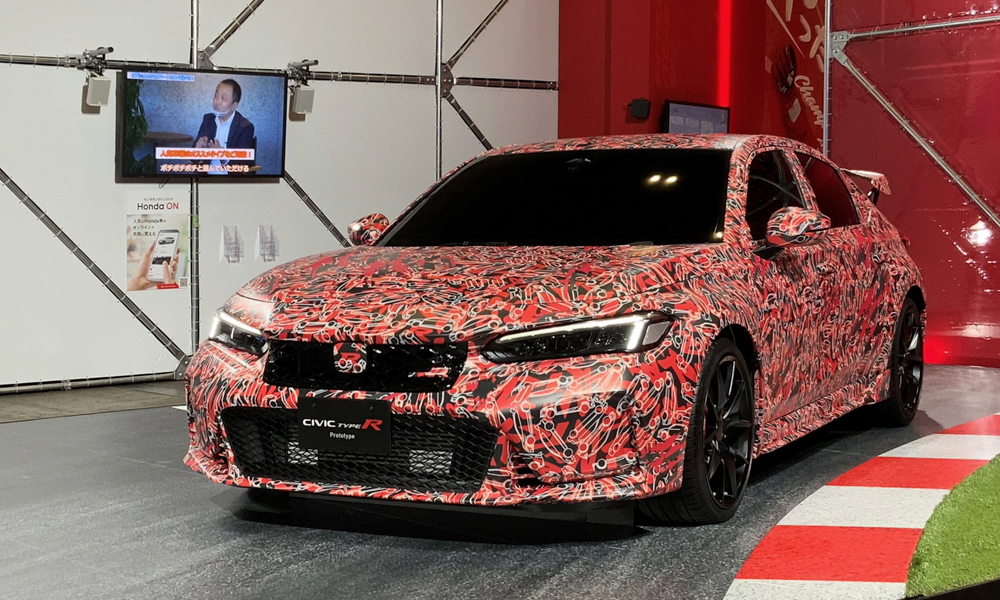 With the 11th-generation Honda Civic adopting a more mature and refined approach to its overall package, fans were also expecting the equivalent Type R to be more laid-back compared to its Gundam-esque FK8 predecessor.
It looks like the wait for this hot hatch has just gotten a lot shorter, as Honda debuted a camouflaged prototype of the latest Type R at the 2022 Tokyo Auto Salon.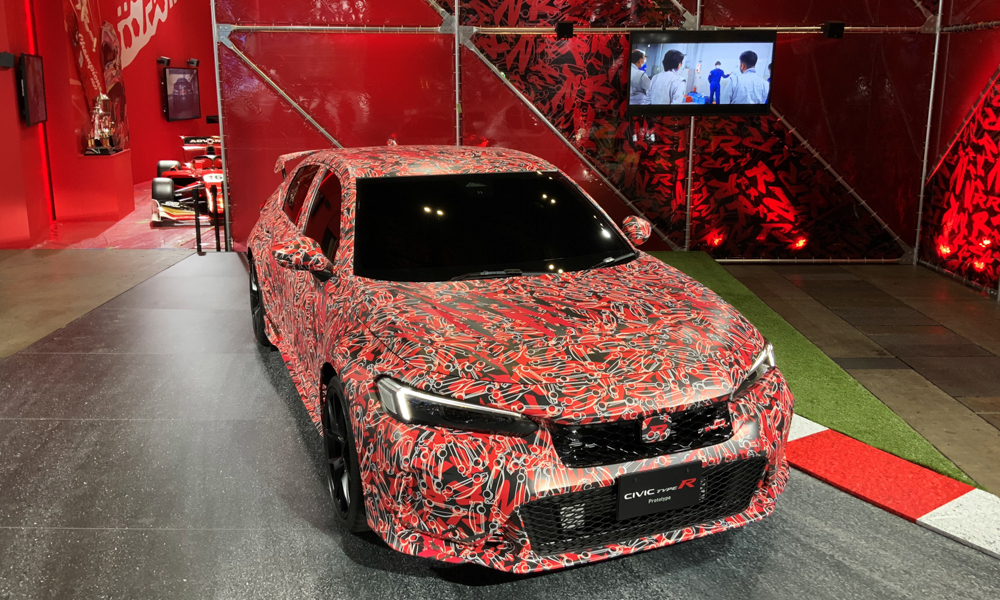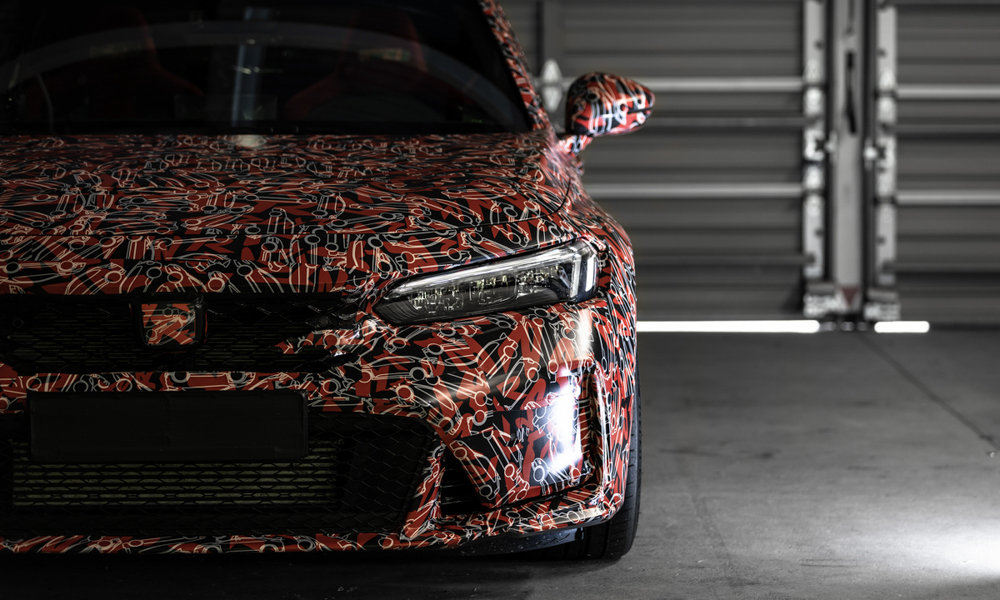 While it's hard to tell how this vehicle will truly look like as it's smothered in red Rs and little Civic Type R silhouettes, you can see that it's based on the hatchback version with a massive rear wing, wider and more aggressive bodykit, and triple exhaust tips peeking out from its large rear diffuser.
But that's not all. Honda has also released a video showing off the prototype being tested at Suzuka Circuit, which you can watch right here. Aside from closer shots of the car, it shows that the vehicle is (obviously) fast and capable in the corners. We're just hoping that underneath the camouflage lies a very good-looking machine.