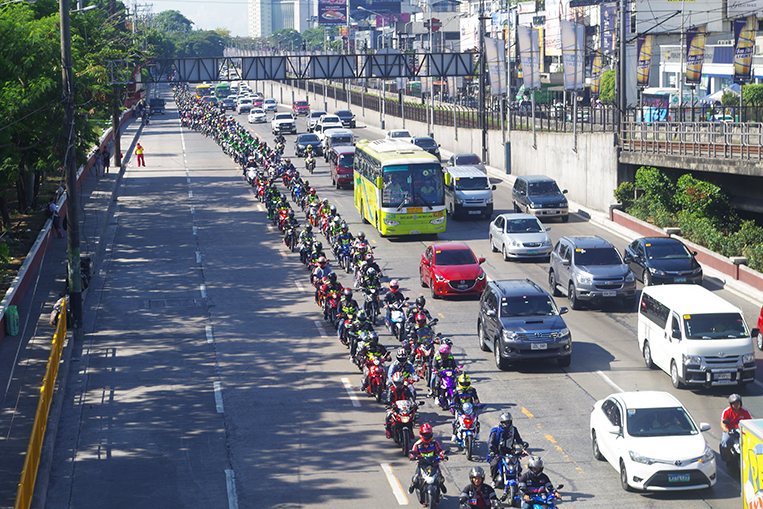 Riding a motorbike in the Philippines is not an easy undertaking. If you don't get run over by the myriad of heavier and bigger machines surrounding you, then countless rules that only apply to two-wheelers are seemingly there to catch you out and empty your pockets. To highlight what they see as discriminatory regulations, the Motorcycle Rights Organization and the Riders of the Philippines called for bikers from all over Metro Manila and beyond to come together for a "Unity Ride For Equality" along EDSA. And boy, did the motorcycle community follow their call.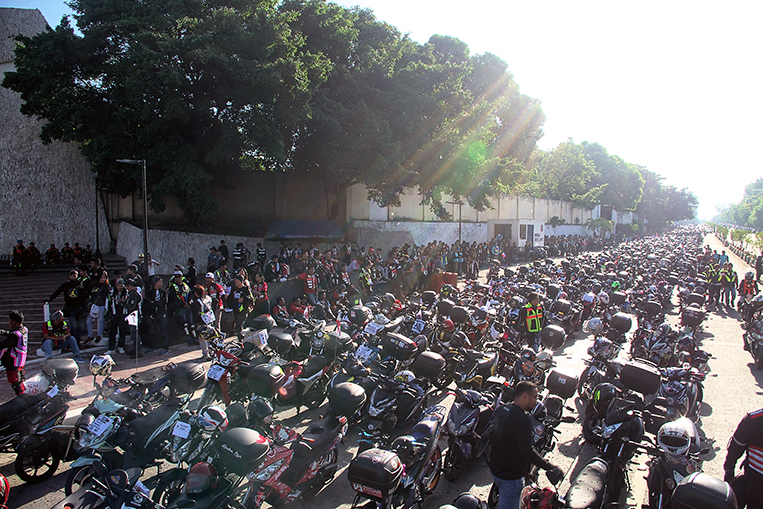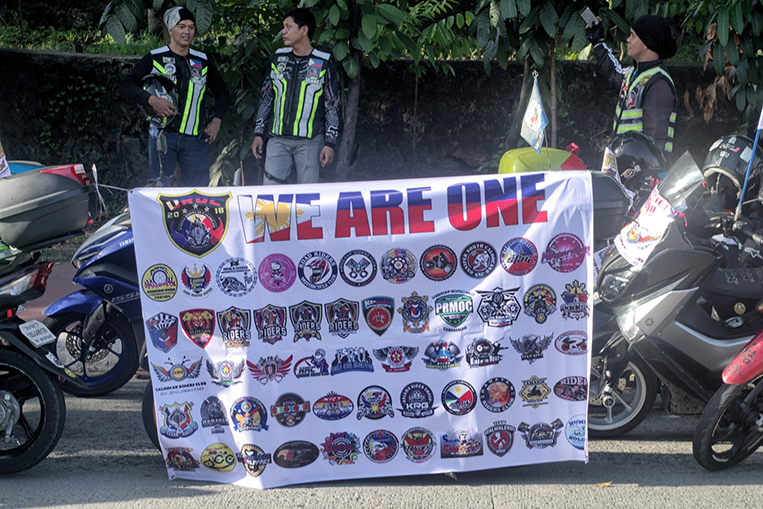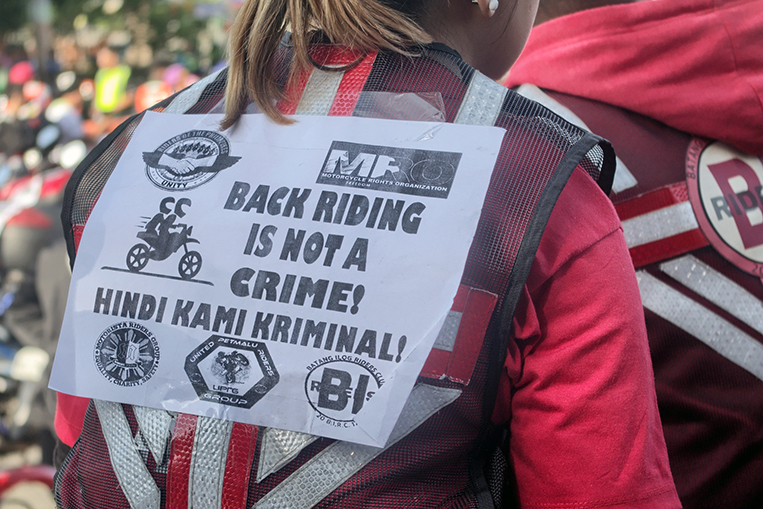 Today, thousands of motorbikes of all shapes and sizes gathered near the People Power Monument in Quezon City as early as 6am. And at 8:30am, the whole convoy took to EDSA to proceed to Mendiola in Manila. To say it was an impressive sight would be a massive understatement, and it took no less than 20 minutes for the whole procession to pass our viewpoint on one of the footbridges in the area. You may think that having so many motorcycles in one place would inevitably lead to total chaos, but quite the opposite was the case. Everyone at the event displayed a remarkable amount of road discipline, and the only vehicles going out of line were a few cars and buses that were clearly not expecting this show of two-wheeled strength on a Sunday morning.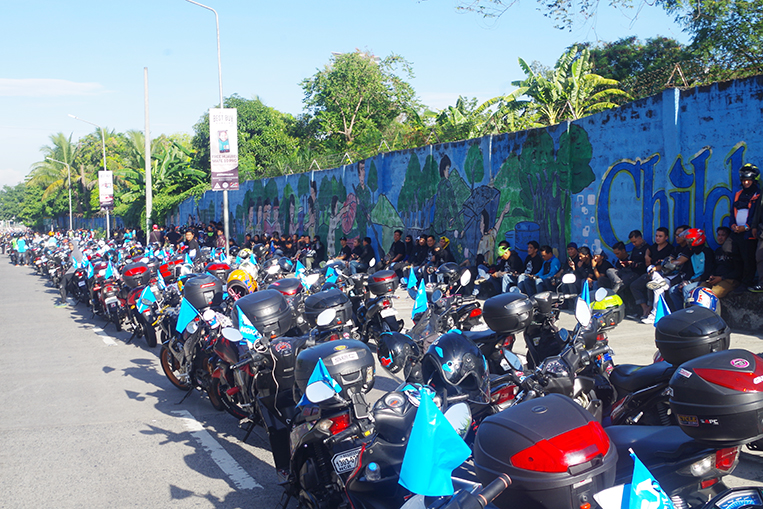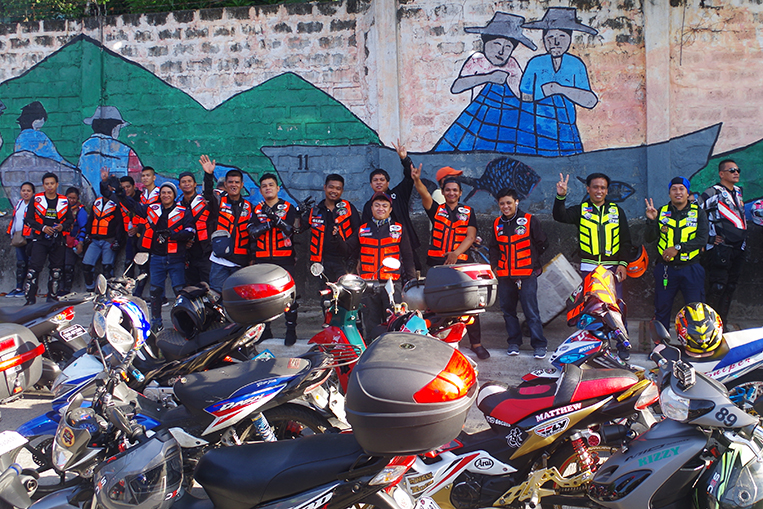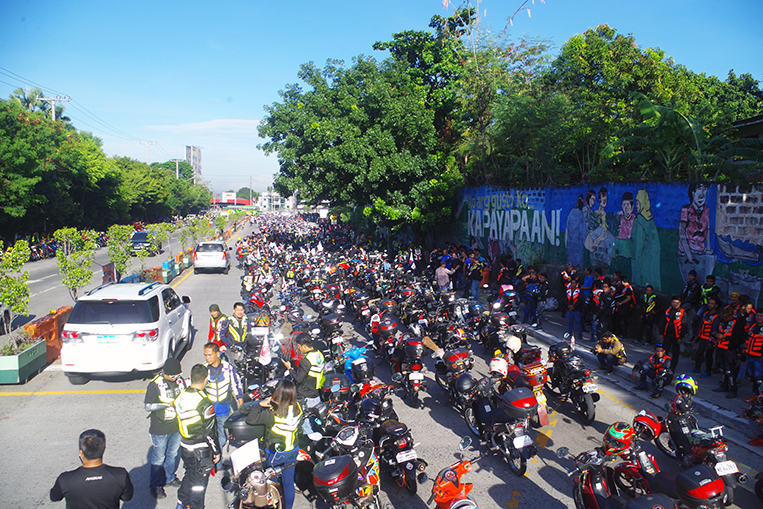 All in all, this was a stunning display of solidarity that will hopefully help to further highlight some of the issues motorbike users are currently concerned about. These range from ill-thought-out local policies that ban pillion-riding in places like Caloocan and Mandaluyong, and the planned requirement for riders of smaller-displacement machines having to wear open-face helmets, to the proposed mandatory helmet registration and the confiscation of certain fitted accessories.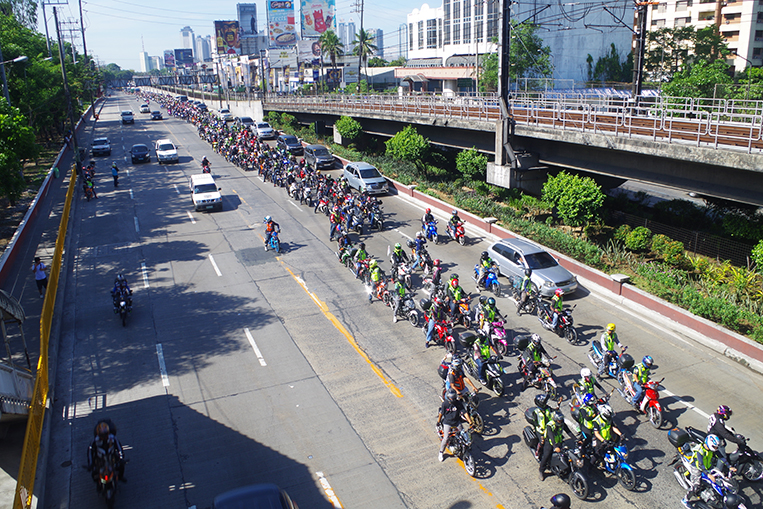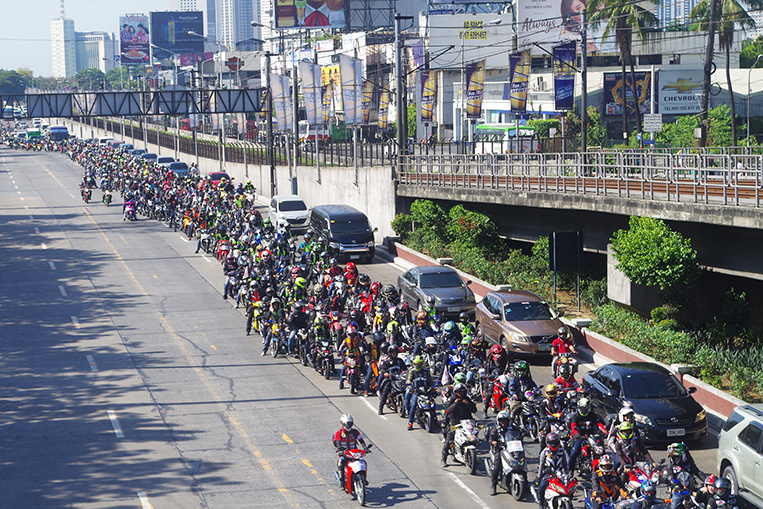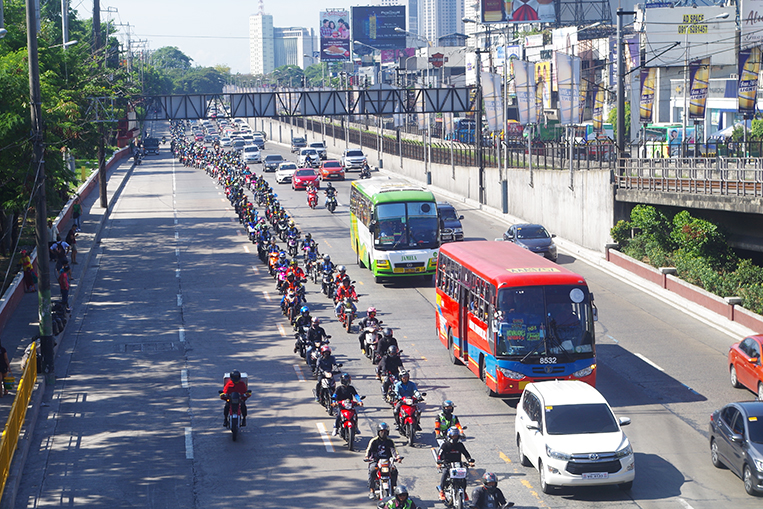 According to the organizers of the Unity Ride, one in three (33%) families in the Philippines owns a motorcycle, while only 8% of households have a four-wheeled vehicle. Strengthening the rights of these bikers—half of whom use the vehicle to earn a living by either commuting on it or renting it out in some way—can assist in the creation of a better and healthier transport ecosystem for all. Bikes take up way less space than cars, and while both cause pollution and congestion, motorbikes are the lesser evil in this equation and should be preferred.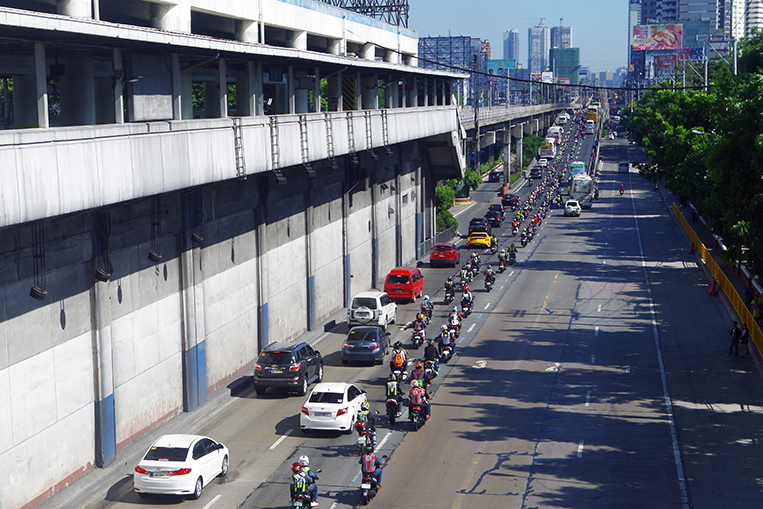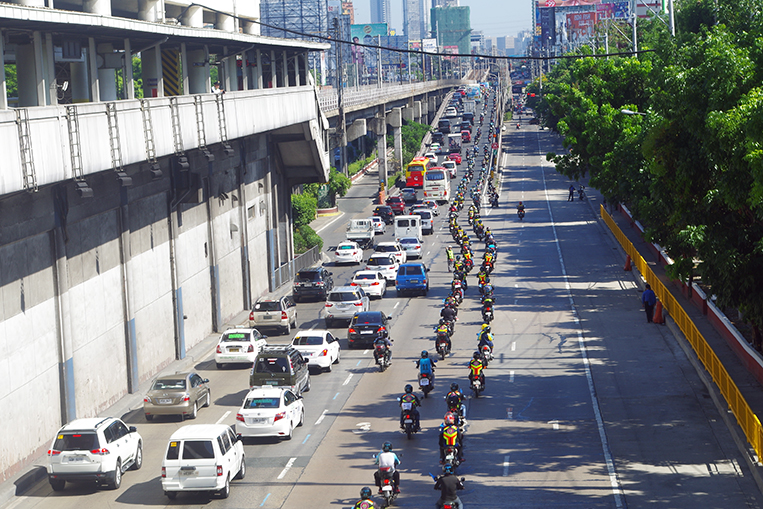 The final point of the protest was to call for a change in the law that would allow two-wheelers to serve as public conveyances. There are many sensible arguments to allow motorbike taxis in the Philippines, and one only had to count the number of riders wearing Angkas shirts and colors at the event to see that the appetite for this transport option is tremendous. Now it's down to the politicians to listen and take action if they so desire. If nothing happens, then maybe we will see another large-scale ride soon.