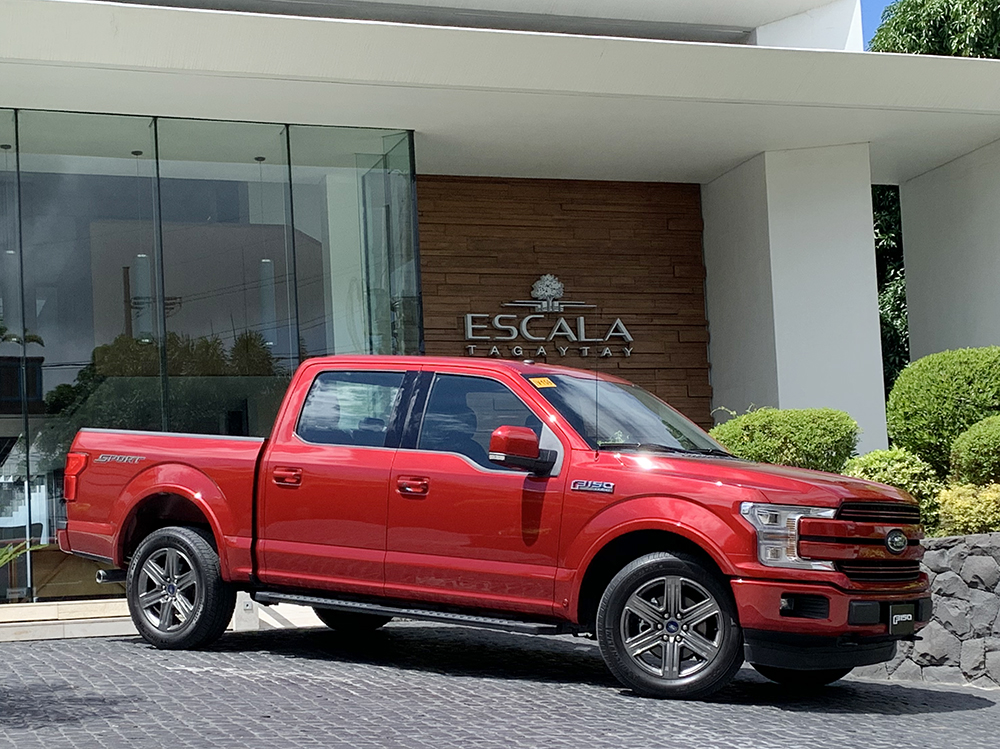 While a new-generation Ford F-150 was recently launched in the United States around the same time this new-to-the-Philippines 13th-generation model was released in our territory, I still believe this pickup truck is an impressive piece of kit.
Ford Philippines lent me the SuperCrew Lariat 4×2 variant. This F-150 comes packed with technology. A 10-speed automatic transmission mates to the 3.5-liter EcoBoost V6, which is equipped with twin BorgWarner K03 turbochargers and laughs at those who say there is no replacement for displacement. The vehicle shrinks as it goes into hyperdrive when you mash the throttle all the way to the floor. All 375hp and 637Nm are perfect, propelling the F-150 forward much like a jet-assisted takeoff for heavy bombers with full payload.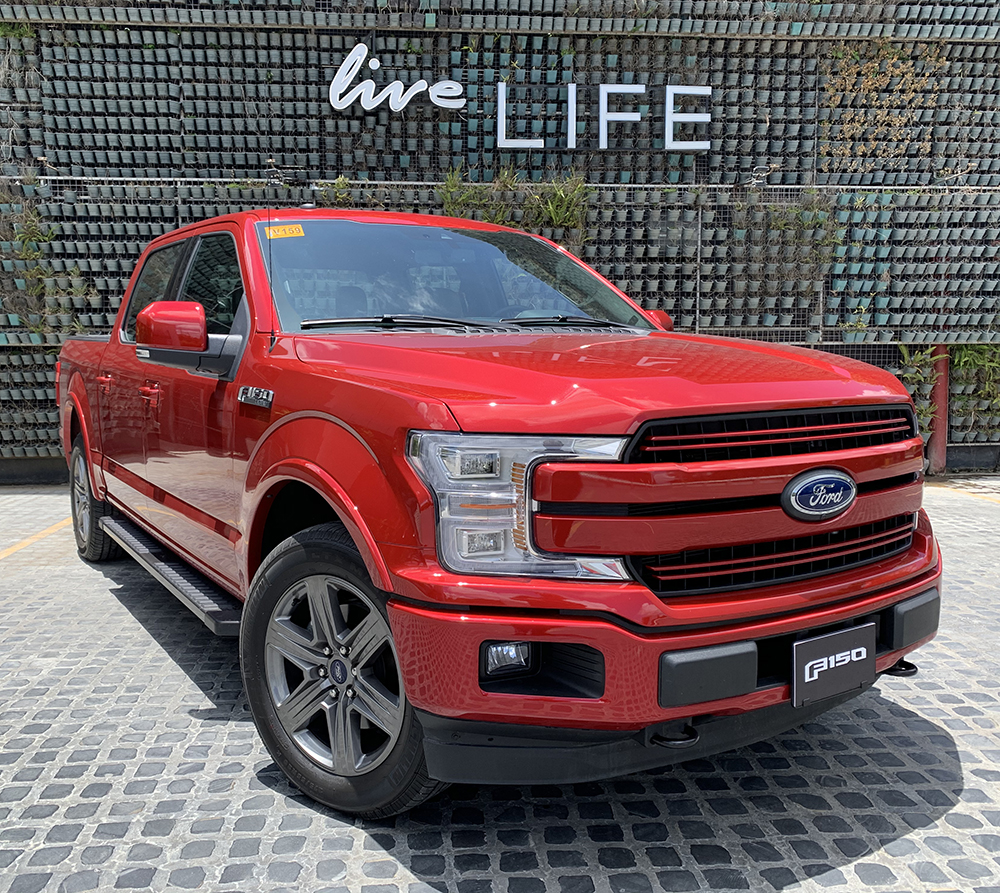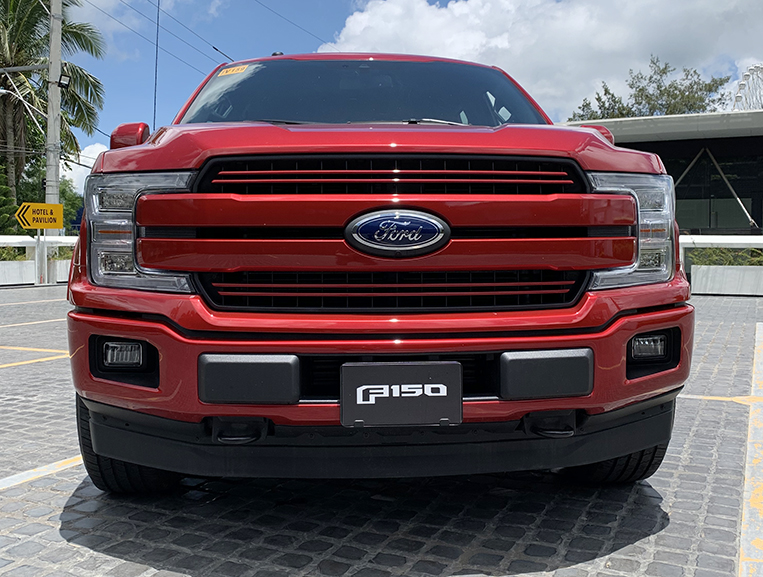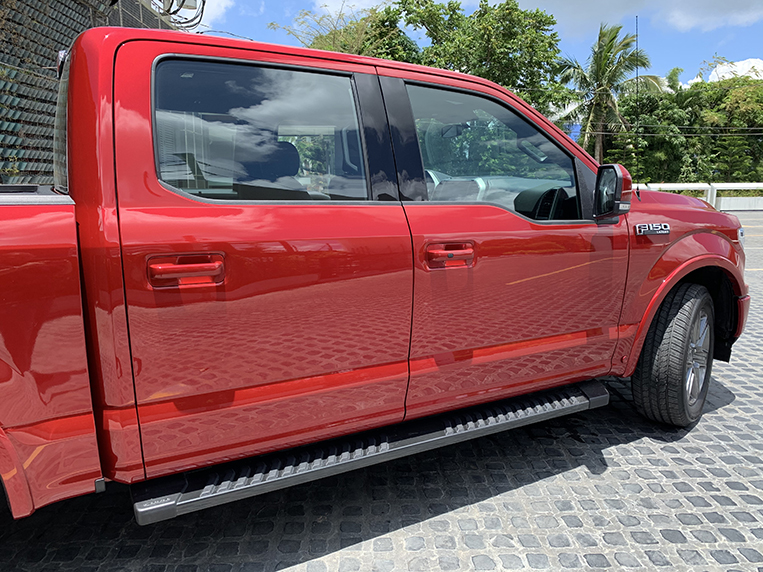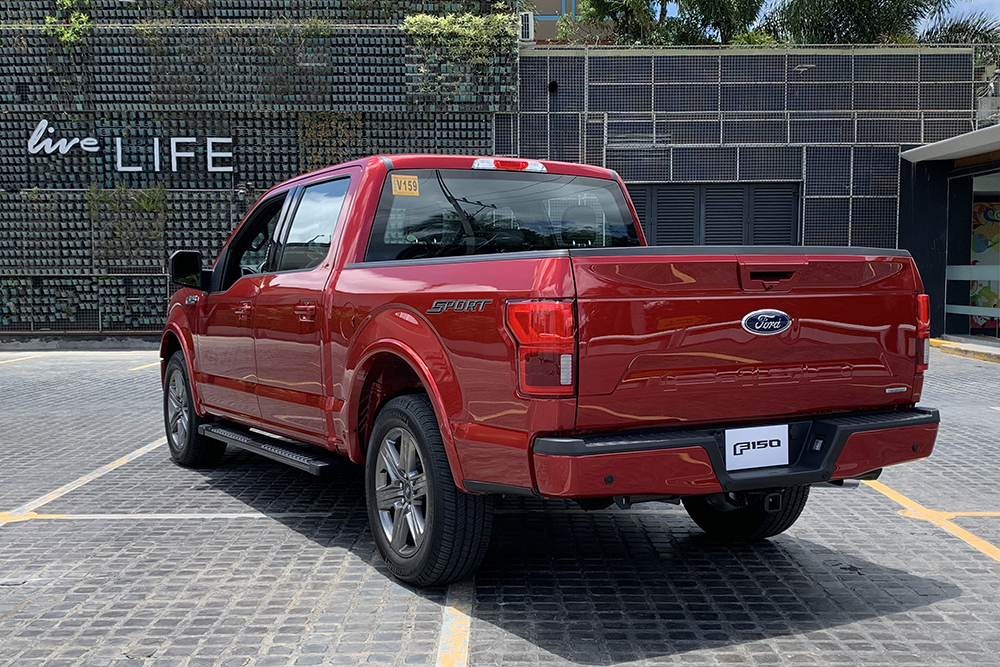 The F-150 is definitely big. At just a shade under 6m long (5,890mm) and over 2m wide (2,029mm), it doesn't fit in my townhouse's carport, and squeezing it through tight inner city streets in Metro Manila is next to impossible. Same with bringing it to the mall and entering its basement parking. It will be too wide or too long to park, and chances are you'll annoy those parked next to you. The F-150 needs space. Lots of it. With bicyclists increasing in number and motorcycle population booming, you need to be extra careful and mindful of them as you most likely won't see them until it's too late. Front, rear and side cameras help deliver a good bird's-eye view and various other angles to assist low-speed maneuvers, but you can't completely rely on them when you're moving with the flow of traffic. This truck is obviously not an ideal city car.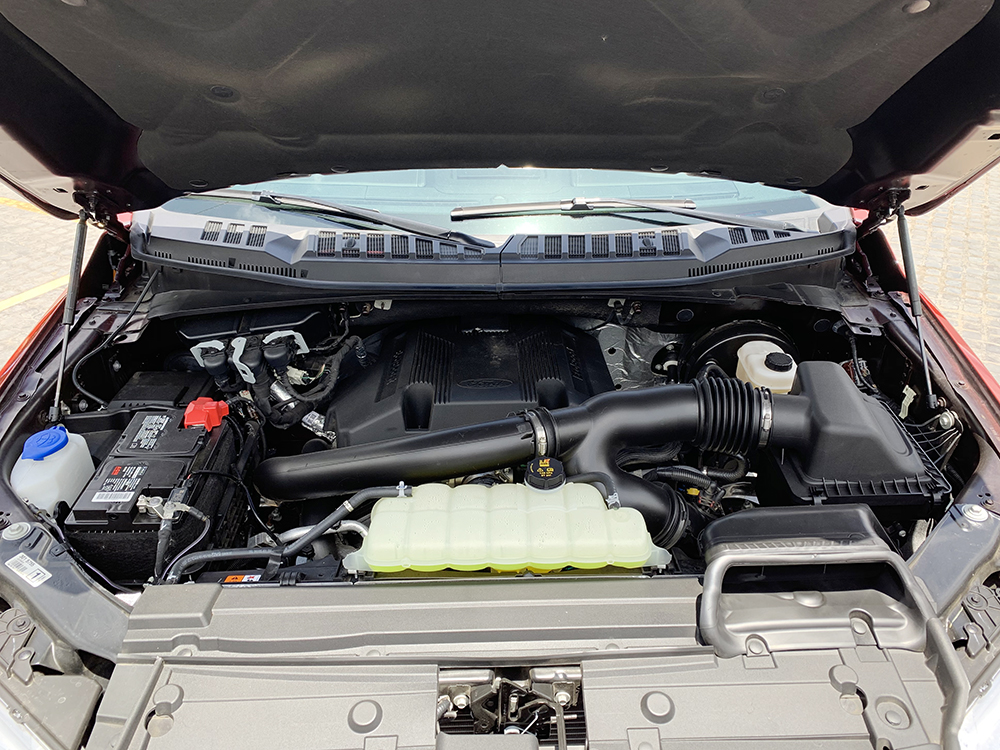 But on wide-open country roads, highways and expressways, the F-150 is truly in its element. It doesn't feel like a lumbering behemoth that is sluggish and unresponsive. Far from it, in fact. Instead, it moves like a 7ft, 300lb monster of a lineman ready to tackle opponents really quickly at the slightest prod of the throttle. Surprisingly, the suspension weighs up very progressively, allowing you to feel the mass of the F-150 move around. Ride comfort is impressive, too: firm but comfortable, with excellent roll control, good anti-squat properties and anti-nosediving on hard braking. Brakes are equally powerful, stopping the F-150 consistently and confidently each time. There's a slight bit of mush in the pedal action, but modulation and overall feel are so un-American. A long drive up north to the windmills of Bangui Bay would be nice. A shorter trip to Clark or Subic Bay would also be fun, giving the F-150 all the space it deserves.
On my drive to Tagaytay, the F-150's engine spun at a very low 1,300rpm while I cruised at a steady 100km/h on SLEX. The truck just pounded road imperfections to submission. Going up the winding Tagaytay-Santa Rosa Road, the F-150 felt agile and willing, overtaking slower vehicles with ease and sure-footedness. Despite its sheer size, the pickup effortlessly closed the gaps and transitioned from left to right (and vice versa) to overtake slow-moving vehicles. This must have come as a shock for the other motorists, unable to comprehend how such a large machine could move with surprising grace along a relatively narrow road.
The F-150 moves like a 7ft, 300lb monster of a lineman ready to tackle opponents really quickly at the slightest prod of the throttle
Inside, the seating position range of adjustment is equally massive—such that even a 5ft person can drive this land yacht as comfortably as a 7ft basketball player can. The seats adjust 13 different ways. There's reach-and-rake adjustment for the steering wheel, as well as pedal-box position adjustment fore and aft (something of a Ford trademark). Ford Sync 3 and Apple CarPlay make smartphone integration fast and seamless, and the 10.1 surround-sound audio system from Bang & Olufsen is superb.
For safety, there's the Co-Pilot360, a suite of electronic active and passive driver-assistance features, including pre-collision assistant with autonomous emergency braking, adaptive cruise control, blind-spot monitoring (trust me, F-150 drivers really need this), lane-keeping assistance and automatic high-beam adjustment. Rounding out the safety package are antilock brakes, traction control, rollover stability control, and six airbags (the Platinum 4×4 even has inflatable rear-passenger seatbelts).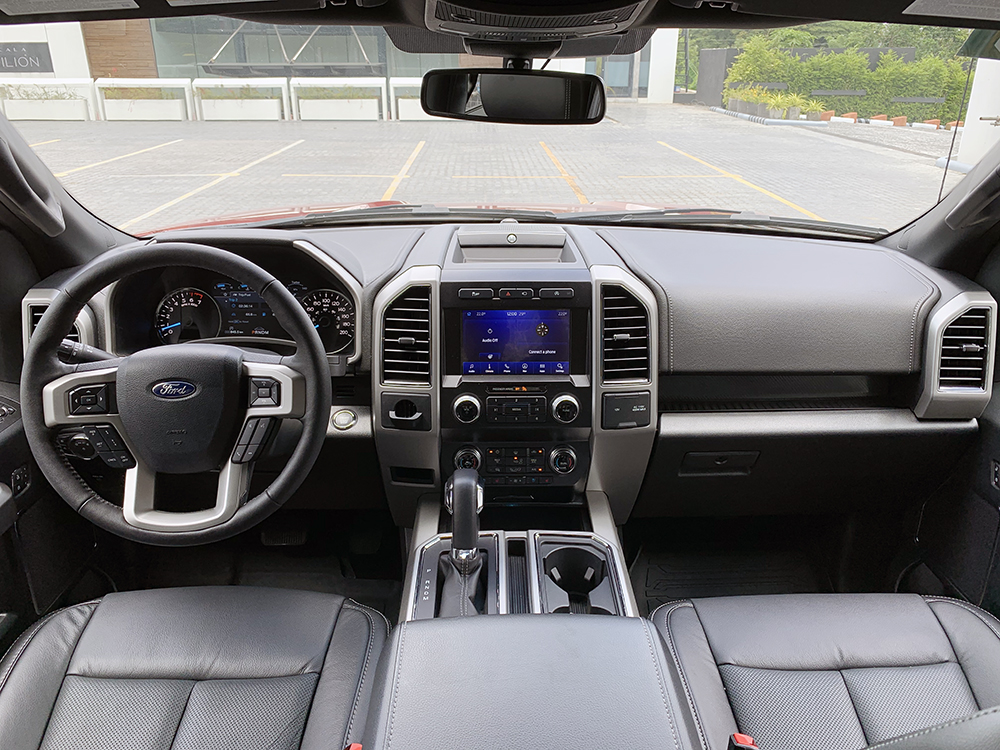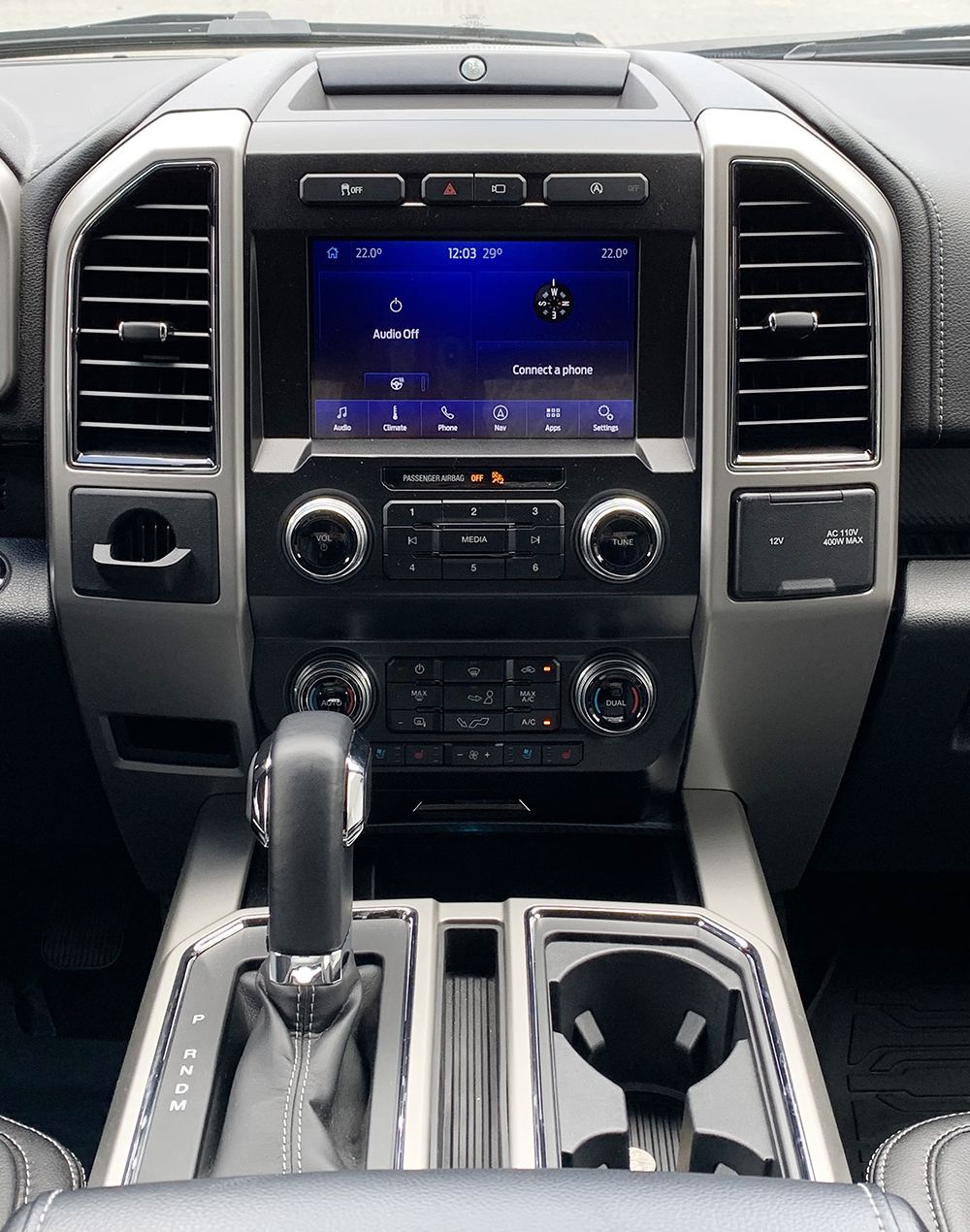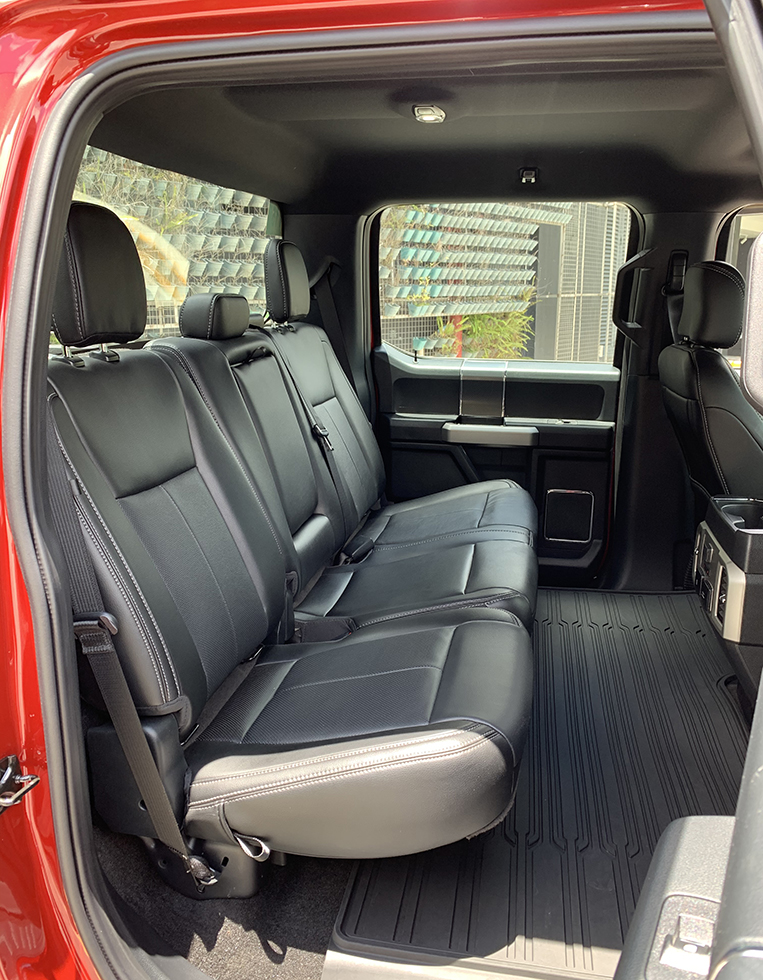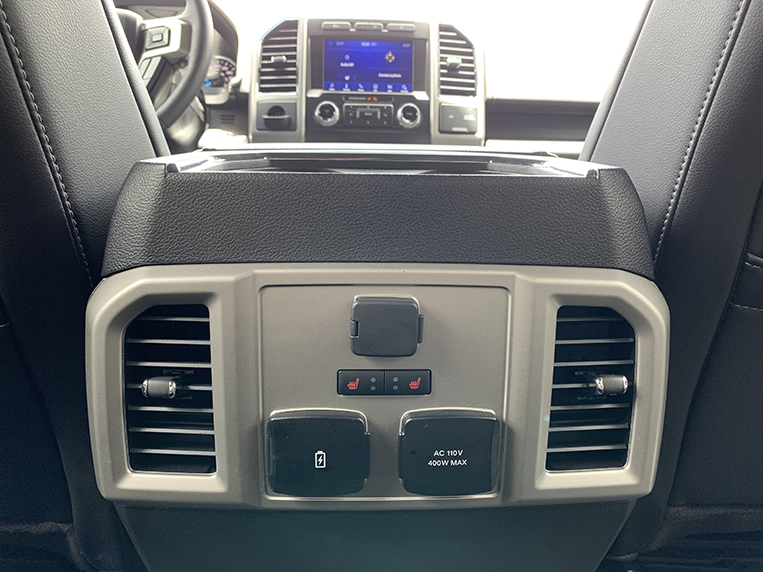 Downside? Aside from the size, the Michelin LTX 275/55 R20 tires look small inside the massive wheel wells, and the ride gets a bit choppy past 100km/h on paved highway surfaces. And did I mention the size?
This Ford F-150 is awesome. You won't find a similarly sized car on the local market that is this easy to handle. It's just too big for urban use. But if you have the space and the need for regular towing and hauling—all while enjoying the space and the creature comforts normally found in a luxury sedan—the F-150 is for you.