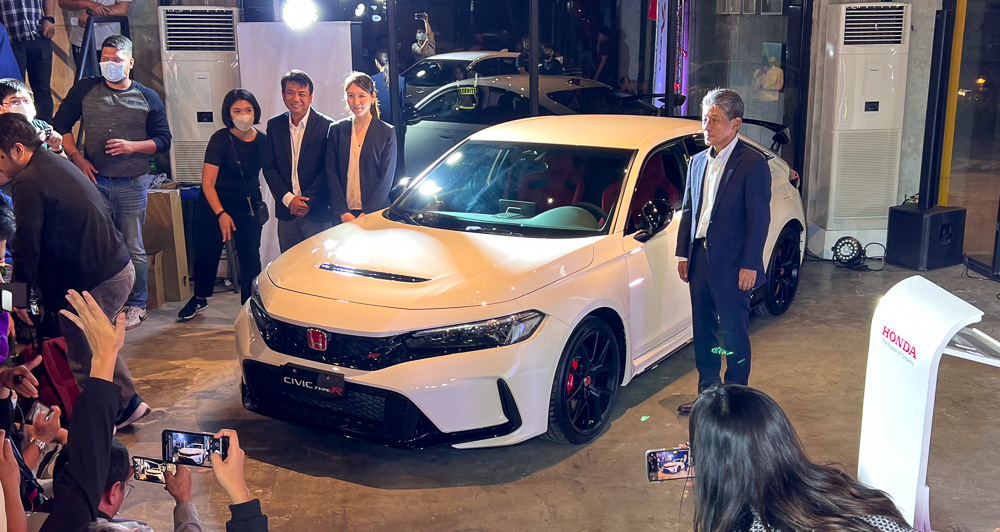 Coming off a strong performance in 2022 with 14,000 units sold, Honda Cars Philippines made a surprise unveiling of the latest Civic Type R. The sixth Civic to receive the Type R treatment is based on Honda's best-selling compact sedan in its 11th generation.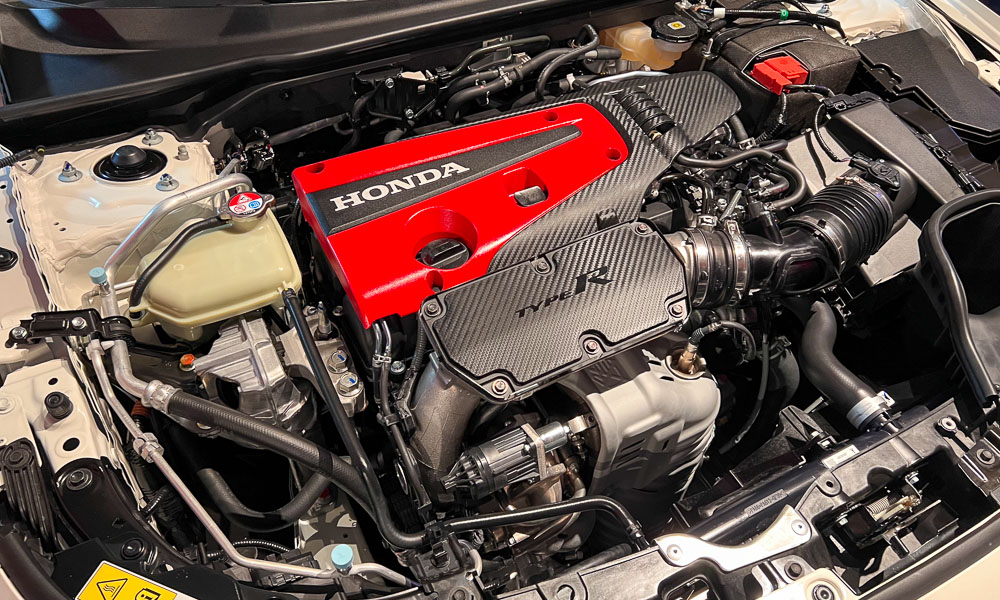 The Civic Type R returns with a 2.0-liter i-VTEC turbocharged engine (K20C) that delivers 325hp and 420Nm, making it not only the most powerful Civic but also the most powerful Honda Type R model ever to leave the factory.
Drive is sent exclusively to the front wheels via a six-speed manual transmission. A clever front helical limited-slip differential ensures no torque steer, precise handling, and a delicate steering feel are prominent in the Type R.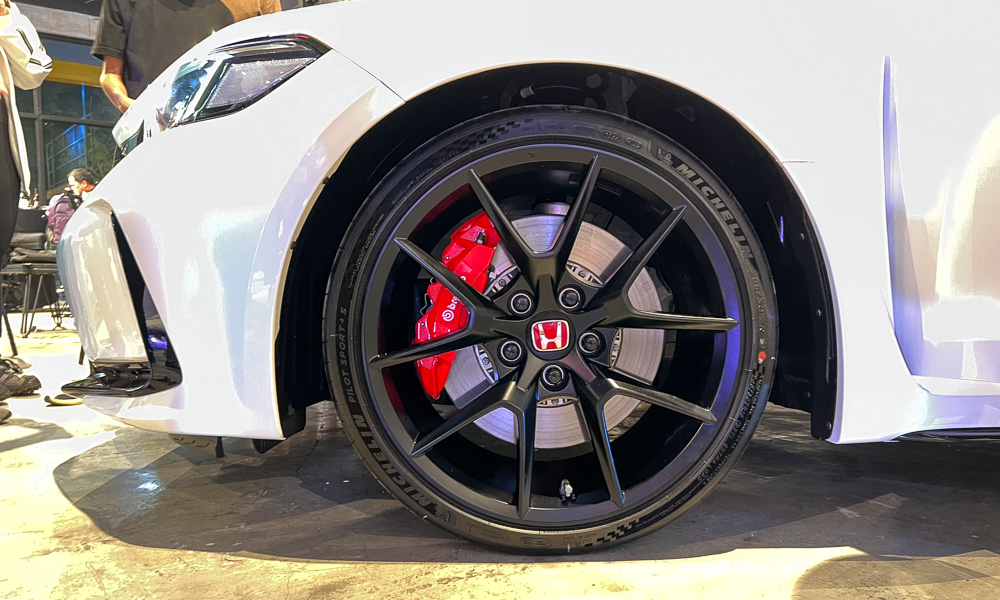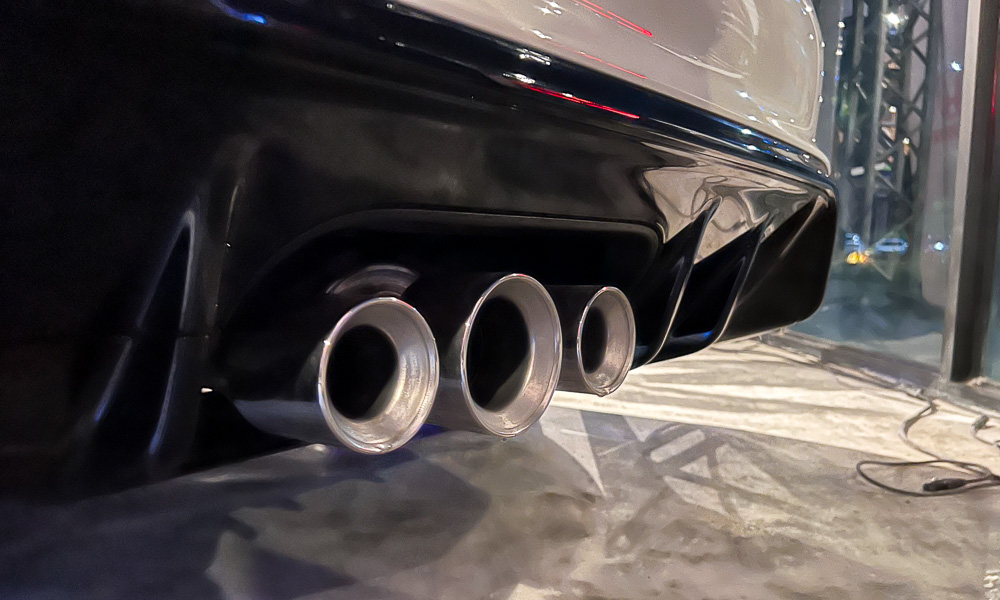 Rev-matching during downshifting ensures optimum on-track performance, improving stability under heavy braking and entering the corners. The ingenious dual-axis front MacPherson suspension and multilink rear setup, which made their first appearance in the FK8 predecessor, have been refined to deliver an even better ride with sharper, crisper handling.
A valved exhaust changes volume depending on the four drive modes, together with the adaptive suspension's firmness. Nineteen-inch wheels are shod by 265/35 Michelin Pilot Sport 4S ultra-high-performance summer tires. Behind them are Brembo brakes with 350mm front rotors and 305mm rear rotors.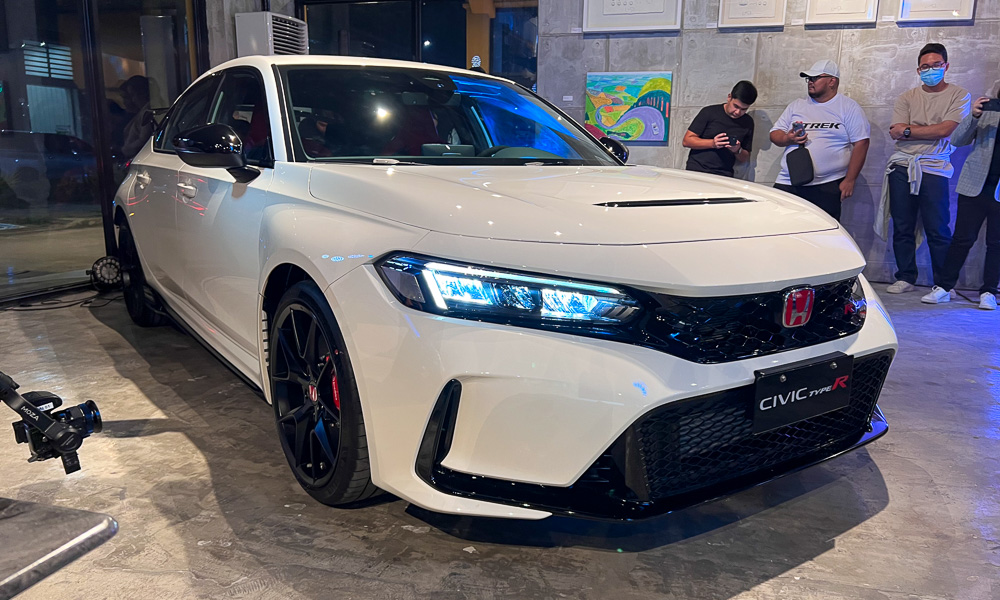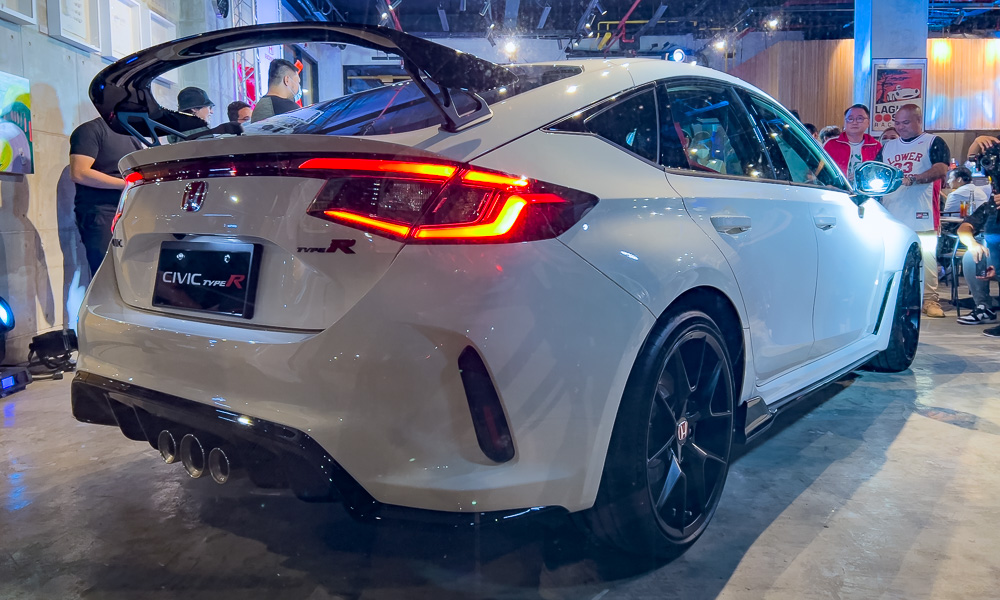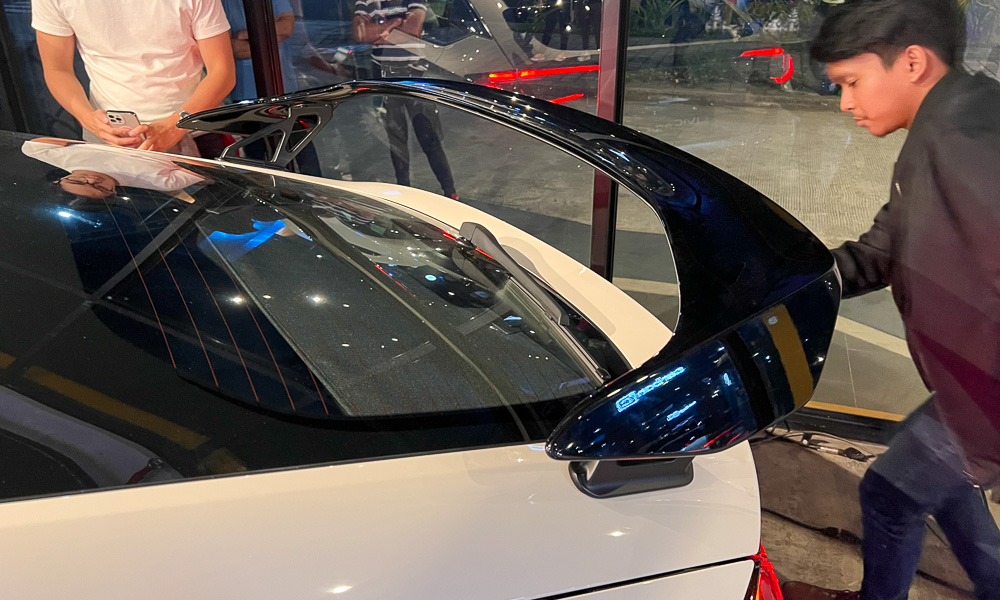 The hatchback rear is made of resin, making it 20% lighter than a conventional steel hatch, with an aluminum wing stay supporting the spoiler. Refined aerodynamics provide added stability at higher speeds, allowing the FL5 to shine on racetracks that demand greater velocities. A plethora of ducts and vents are functional to aid cooling for the various heat exchangers of the powertrain.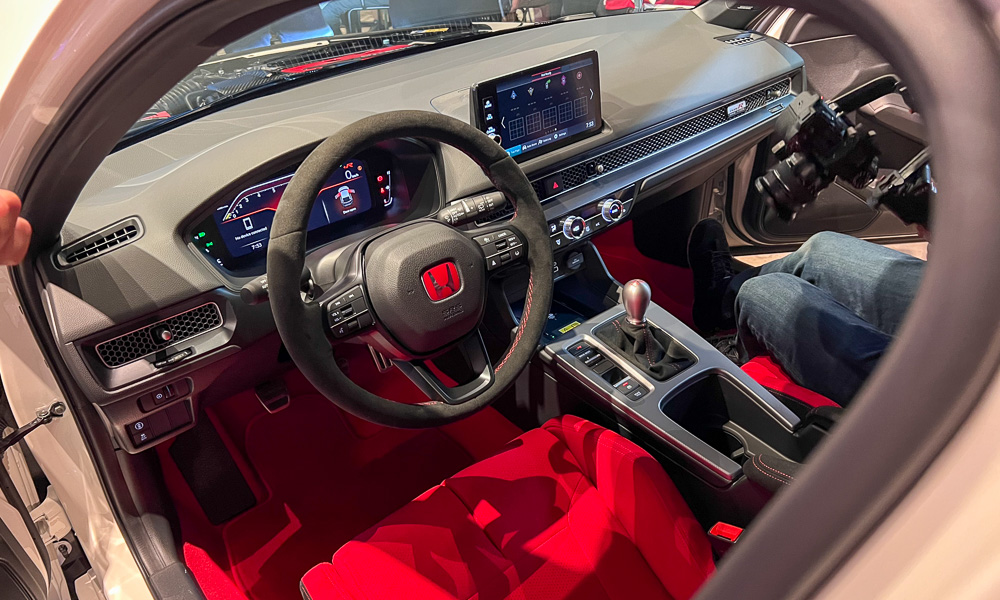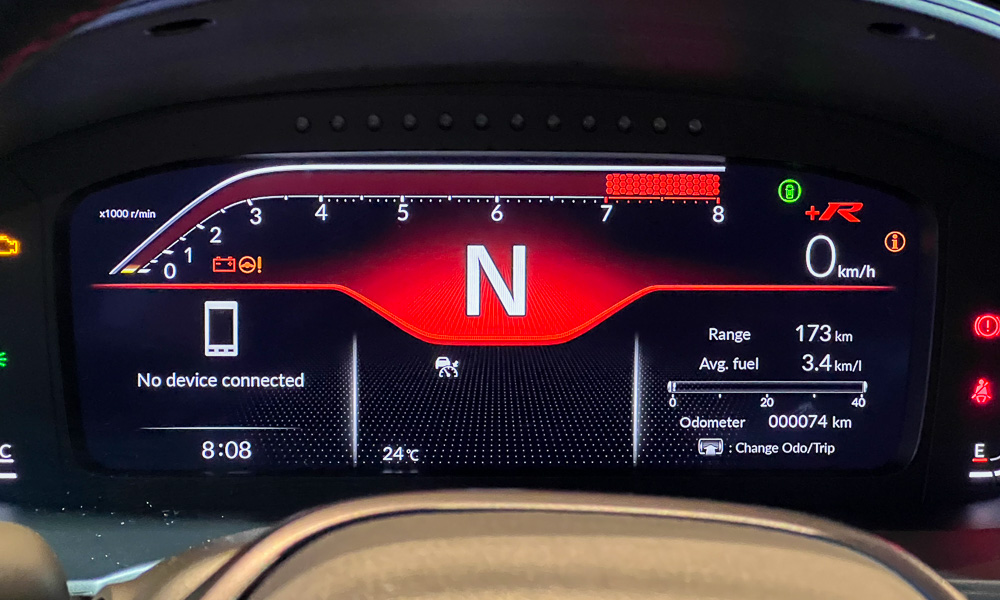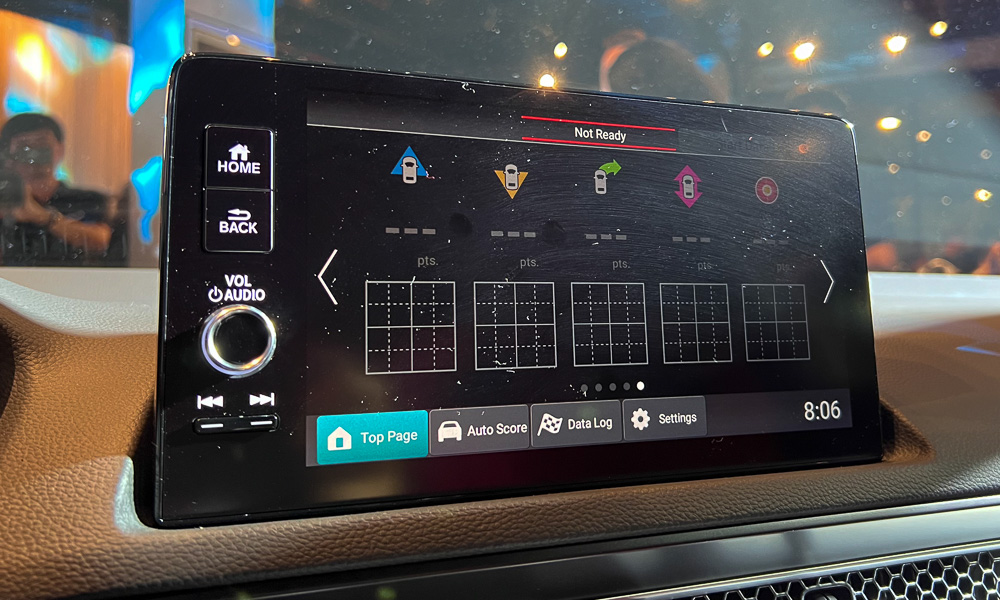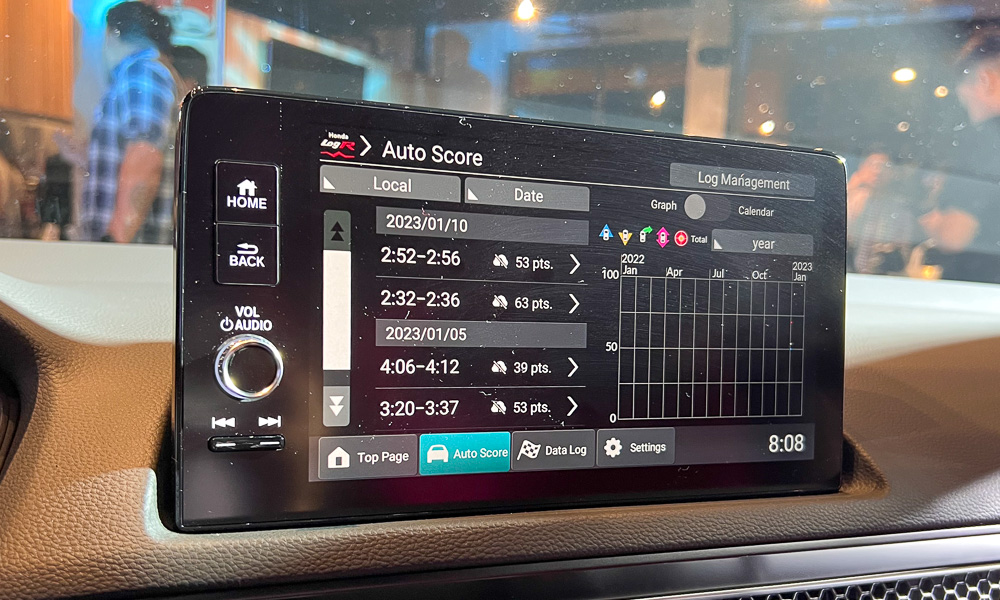 Inside, the interior feels classier, with excellent body-hugging bucket seats covered in red-and-black Alcantara. The multimedia system now has Honda's proprietary LogR telemetry app, which displays on-track statistics.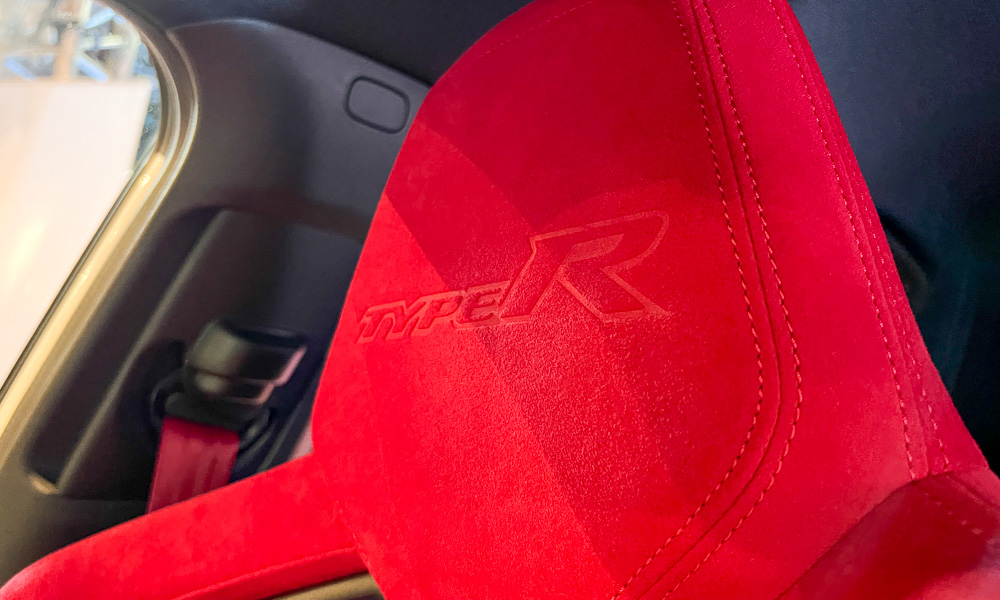 The seating position is excellent as ever, and the six-speed features a revised linkage that gives it a crisper feel akin to a sniper rifle's bolt. Just make sure you aren't the shy type, because the bright-red interior screams attention when you open the door.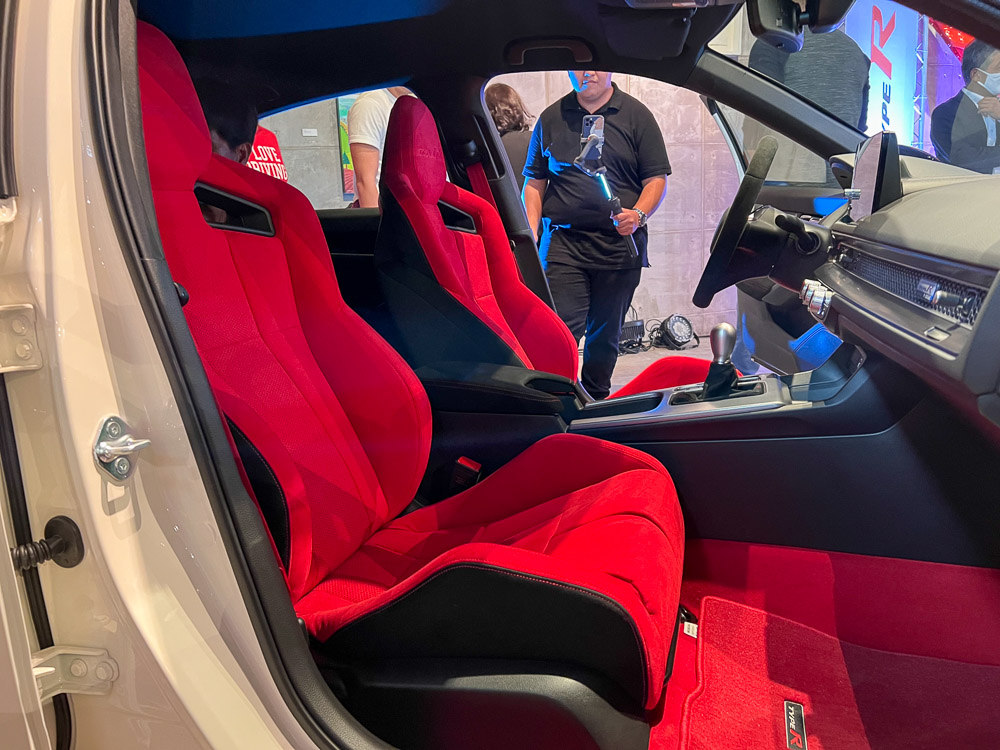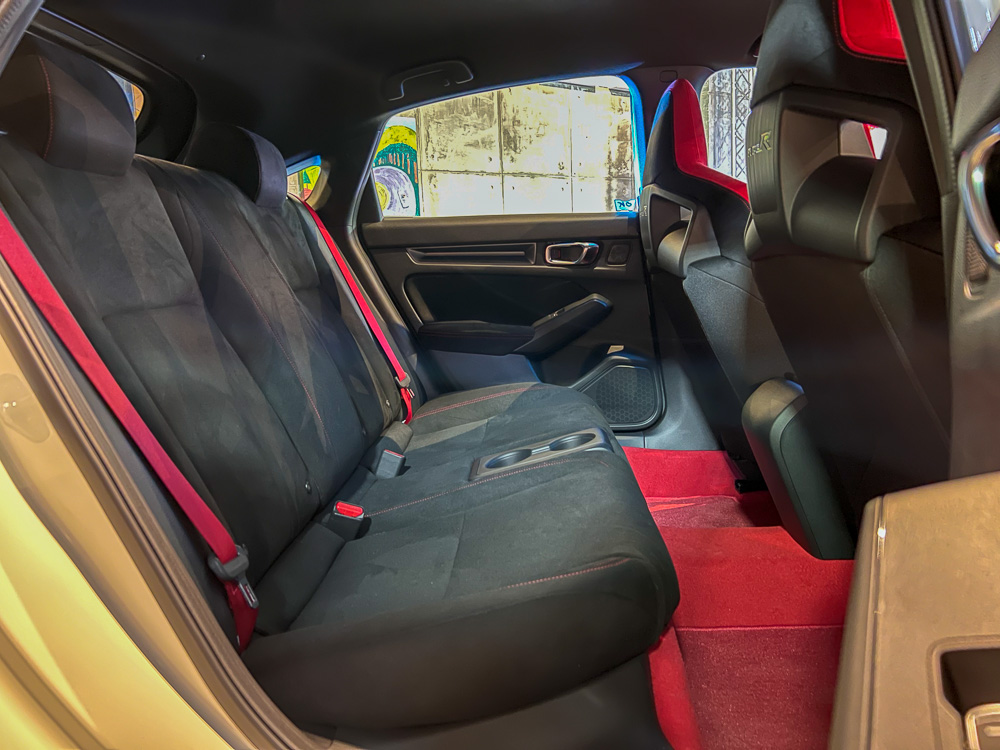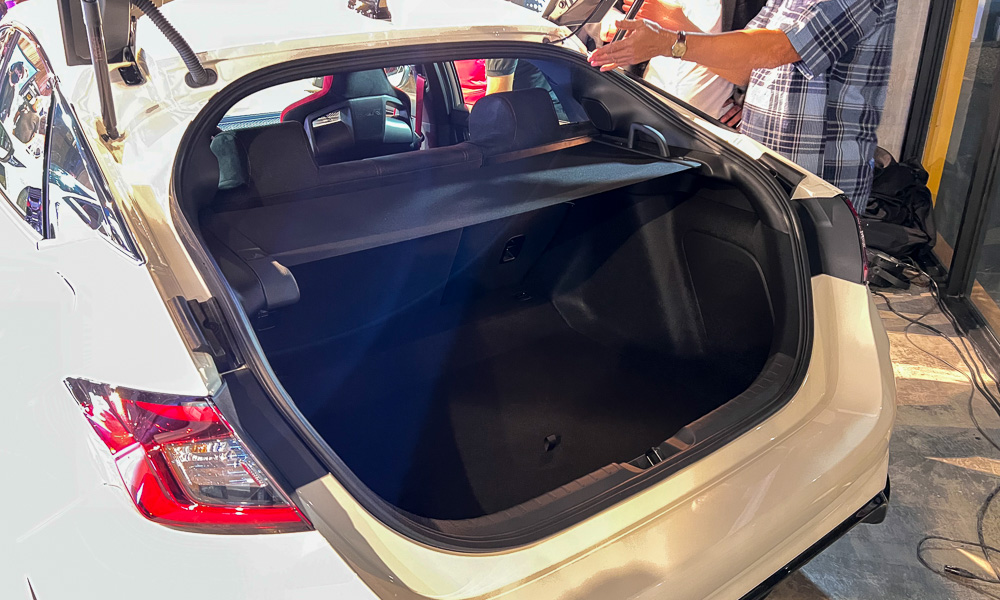 As with any Civic, a Type R should be practical and versatile. Thus, the rear seats split-fold 60:40 to allow copious amounts of cargo. Of course, a stripped interior with a roll cage would look better with the Type R and the driving ethos it projects.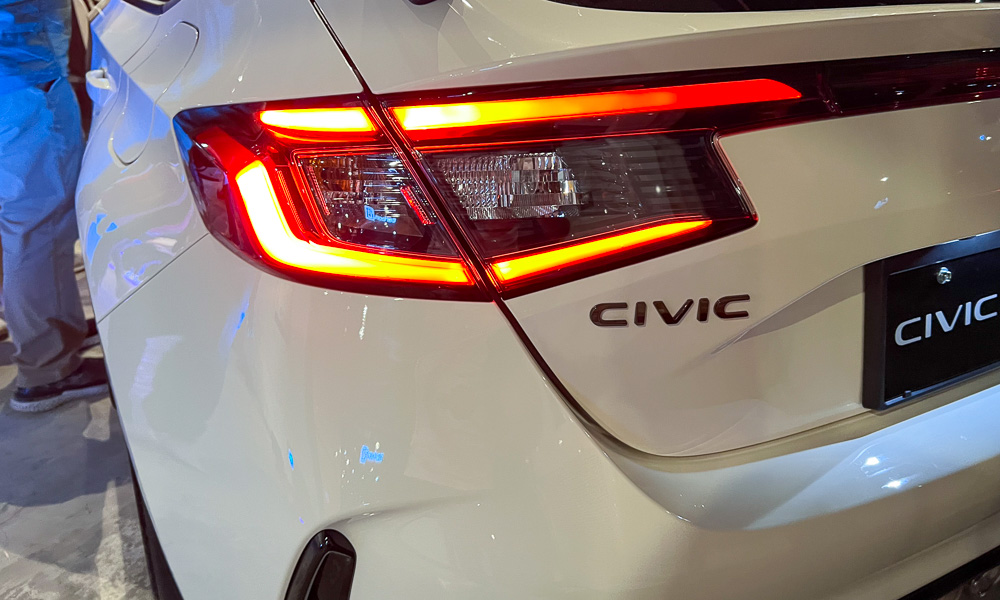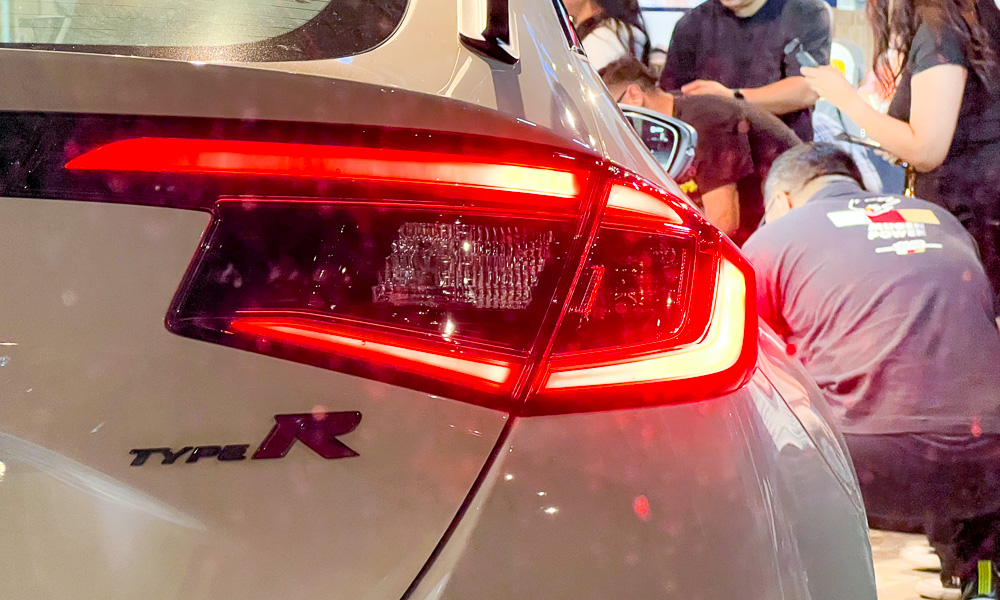 The debate now forming is the look: Some prefer the wacky, crazy design of the FK8, while others prefer the sleek, clean and sophisticated look of the new FL5. Which camp do you belong to?
Either way, the Honda Civic Type R promises to deliver a truly scintillating driving experience. With 40 units priced at a considerable P3.88 million allocated for the Philippines (at least initially), this car will be oversubscribed among collectors and enthusiasts. Let's just hope they are driven the way they were intended to be driven.