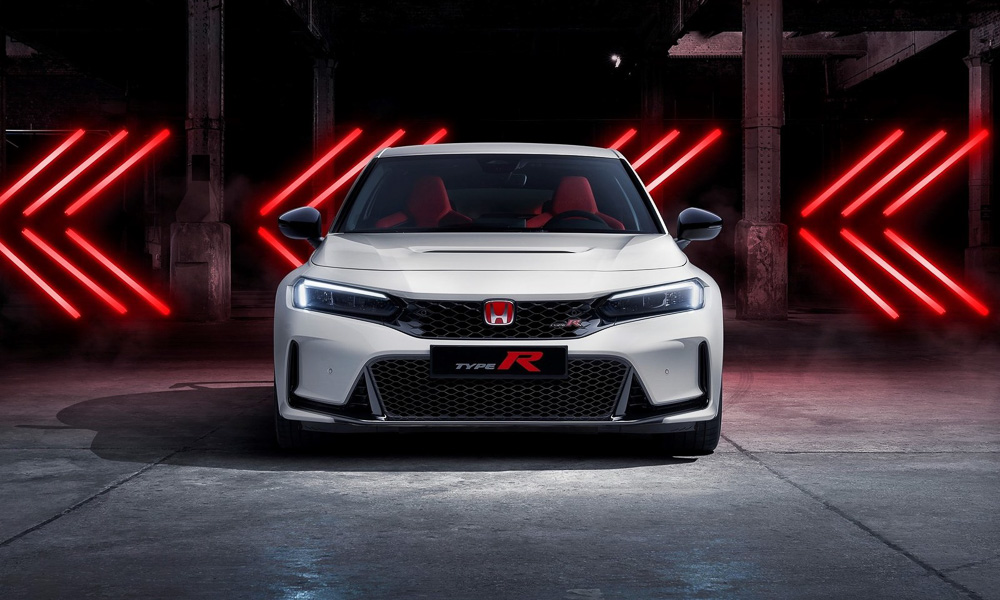 Honda celebrates 25 years of giant-slaying abilities with its hatchback-based compact car, the Civic Type R. The hallowed red H badge has adorned six generations of the iconic sedan, making it a popular choice among car enthusiasts who seek the ultimate experience in driving purity, performance, and pleasure. Its extensive aftermarket following has ensured the Civic's cult status, making it a highly desirable example of Japanese minimalist engineering at its finest.
In the United States and Japan, the Civic continues to enjoy massive popularity as an enthusiast's affordable and attainable car, and still casts a bright light on the rest of the Civic's more bread-and-butter variants. Thanks to Honda's Lego-like engineering that allows extensive parts-swapping, enthusiasts have built numerous homage examples using Type R components on their Civics, particularly the drivetrain and interior bits.
We take a brief look at each generation of Civic Type R, and how they made their mark in automotive history.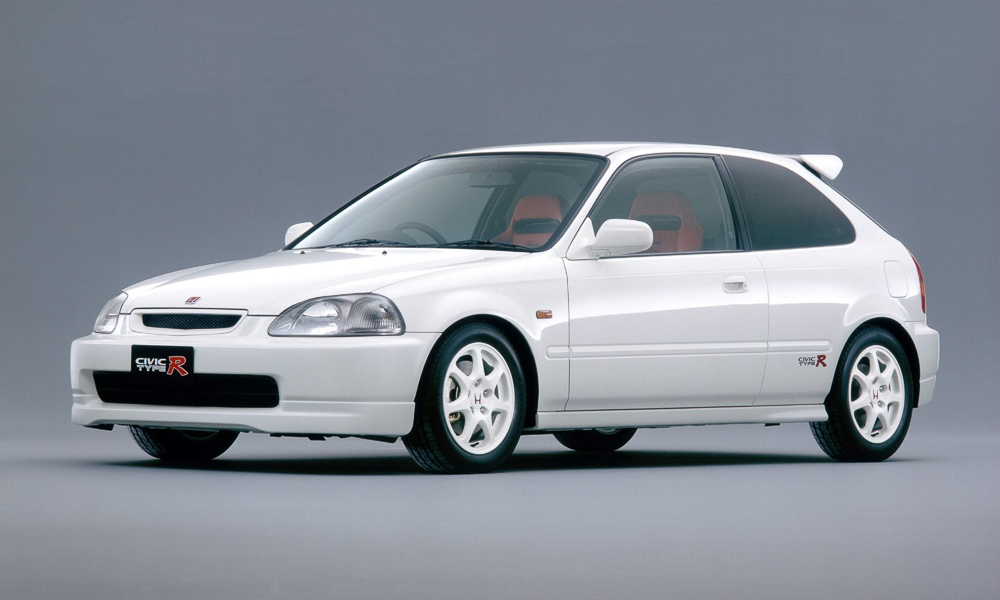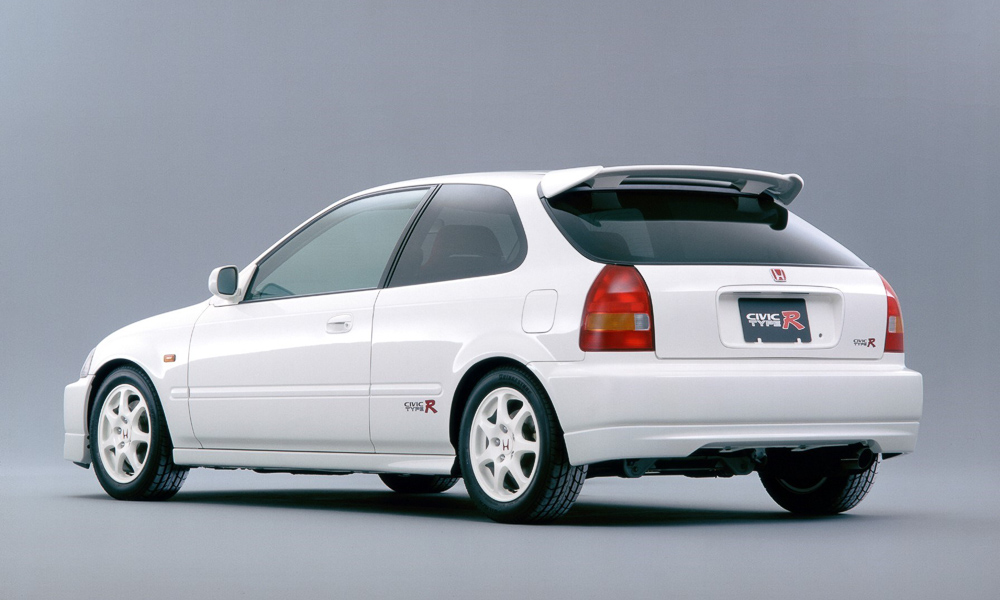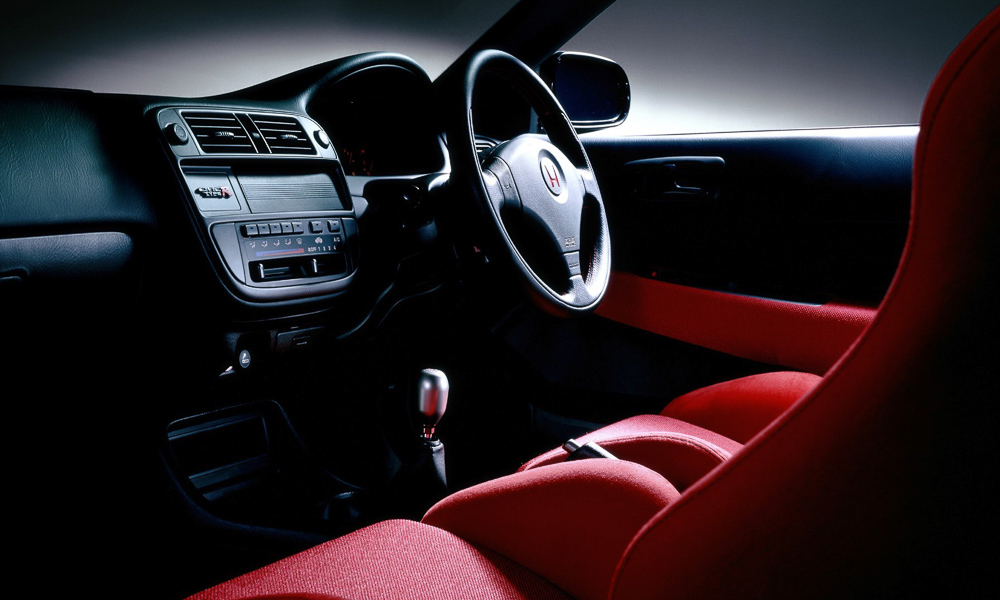 First generation: EK9 (1997-2000)
The original Civic Type R, with internal designation EK9, started out as a Japan-only model that saw some examples exported to other right-hand-drive markets. The seminal B16B engine produced a whooping 182hp and 160Nm.
While the number seems modest by today's standards, the naturally aspirated engine that could rev to a banshee-like wail of 9,000rpm all day, every day with a specific output of 116hp/L was an engineering marvel still rarely achieved today by naturally aspirated, direct-injected engines.
It drove the front wheels with a five-speed manual transmission aided by a helical limited-slip differential, and delivered amazing handling characteristics that defied belief and helped it slay known icons of the day—in real-world conditions and on tight, twisty and technical racetracks. Additional welds coupled with a stripped interior and factory Recaro SR3 seats helped the first Civic Type R weigh in at a scant 1,050kg.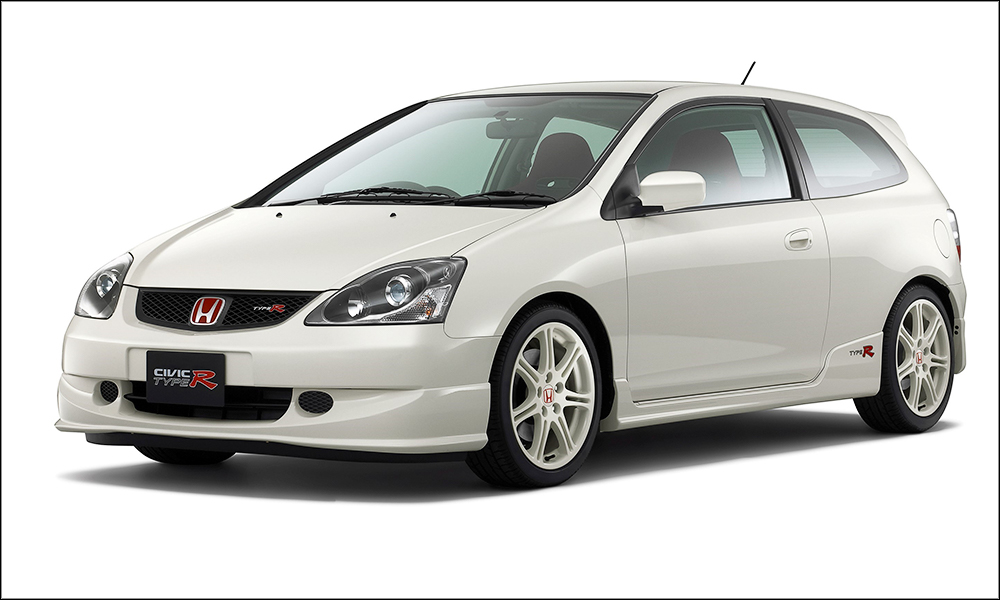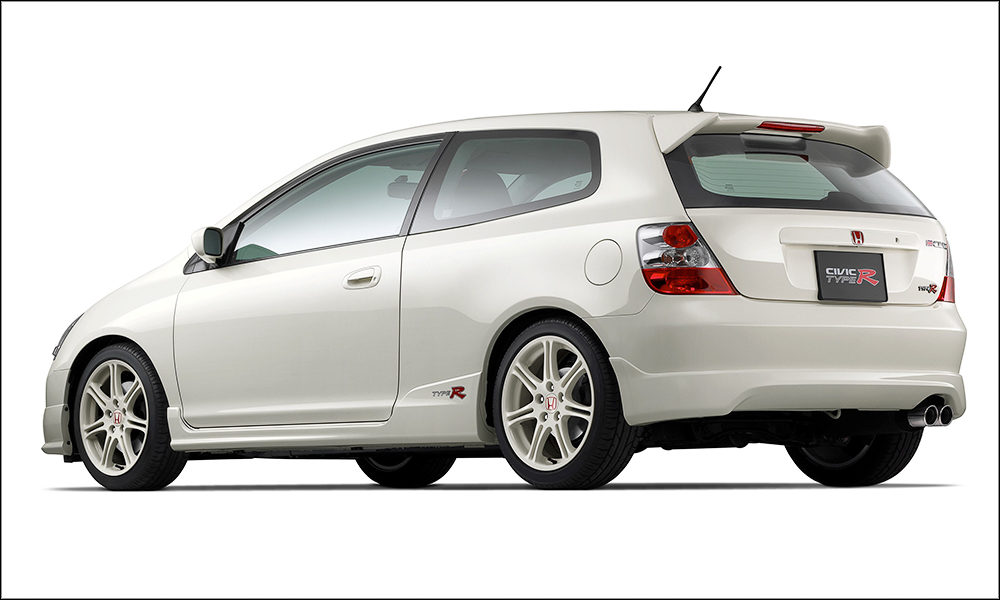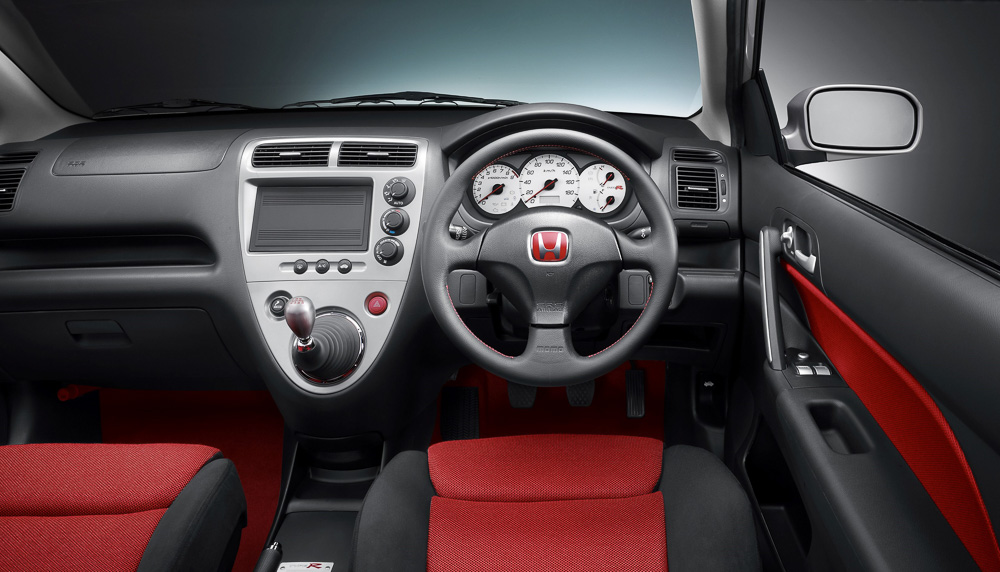 Second generation: EP3 (2001-2005)
The second-generation Civic Type R code-named the EP3 is memorable due to the introduction of the K20A engine. While the EK9 used a special B16B engine, the Honda B-Series engine itself was already legendary and had been used in previous high-performance Si Civic models that were the predecessor of the EK9.
Purists and fanboys cried foul, but little did they know that the K20A was, in fact, superior to the B16 in most ways, starting with more displacement that allowed for more torque, always a Honda weak point. Output jumped to as much as 220hp on Japanese FD versions, matched with 215Nm of torque over a wider rpm range, with an ear-splitting 8,000rpm redline. Honda also introduced i-VTEC that introduced additional angle on the camshafts aside from the usual valve travel adjustment on VTEC. This helped the K20A offer an even wider power band.
It came with a six-speed manual transmission, albeit with an odd but effective placement of the gearshift lever on the dash rather than the center console. It also came with a superior multilink rear suspension with better suspension kinematics, but the front double-wishbone suspension was lost in place of a more compact MacPherson strut design. It also featured electronic power steering with variable gear ratio that gave the growing Type R more ease in normal driving conditions. The EP3 was the first Civic Type R to be built outside of Japan, at Honda's Swindon factory in the UK.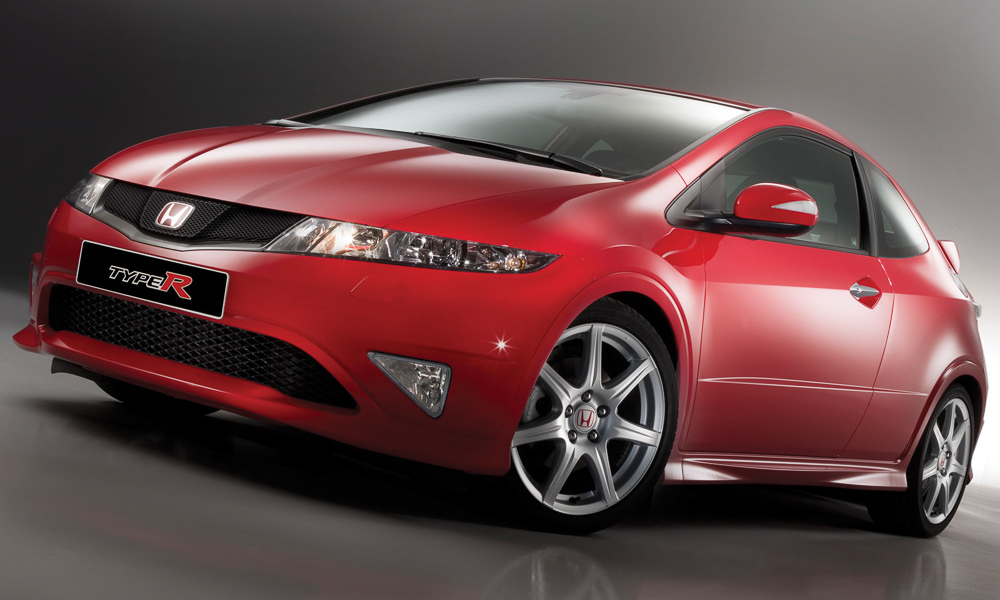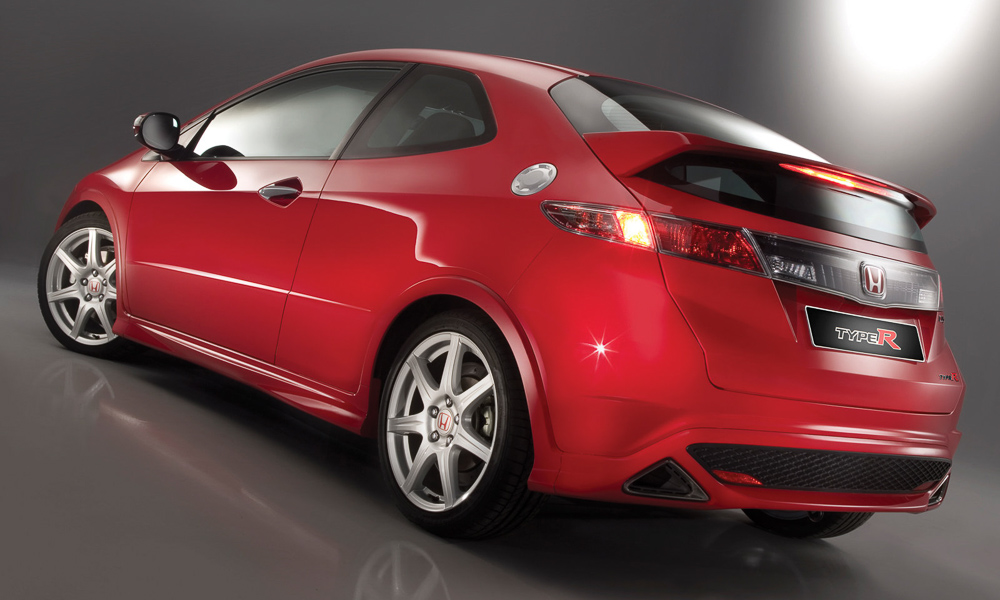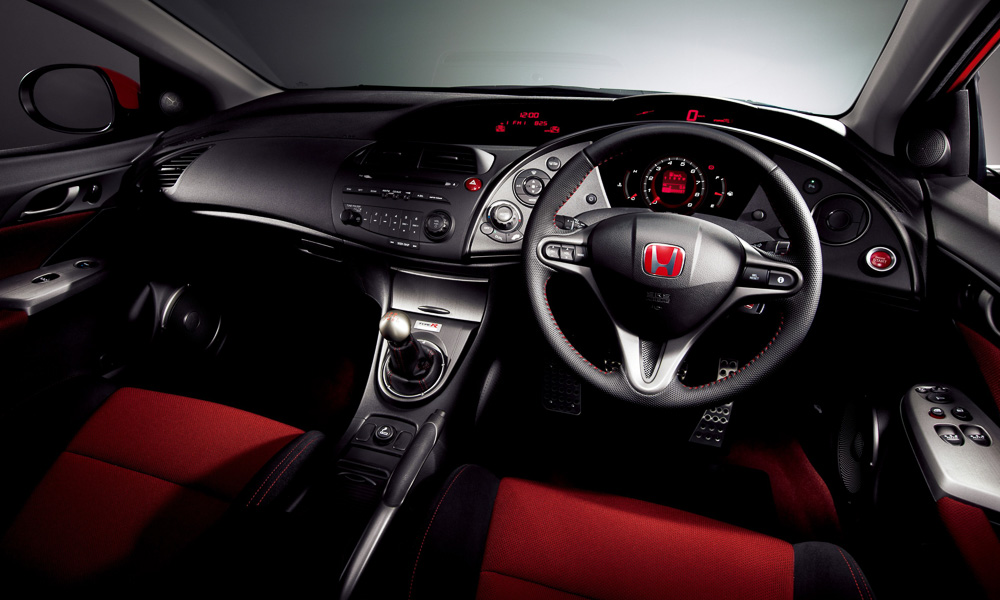 Third generation: FN2/FD2 (2007-2011)
The third-generation Civic Type R broke new ground once again by being offered in two different body styles in two different markets. Export and LHD markets received the FN2 hatchback, while Japan and some other RHD markets received the FD2 sedan. Both came with the same K20 twin-cam 2.0-liter engines, and both came with a six-speed manual transmission.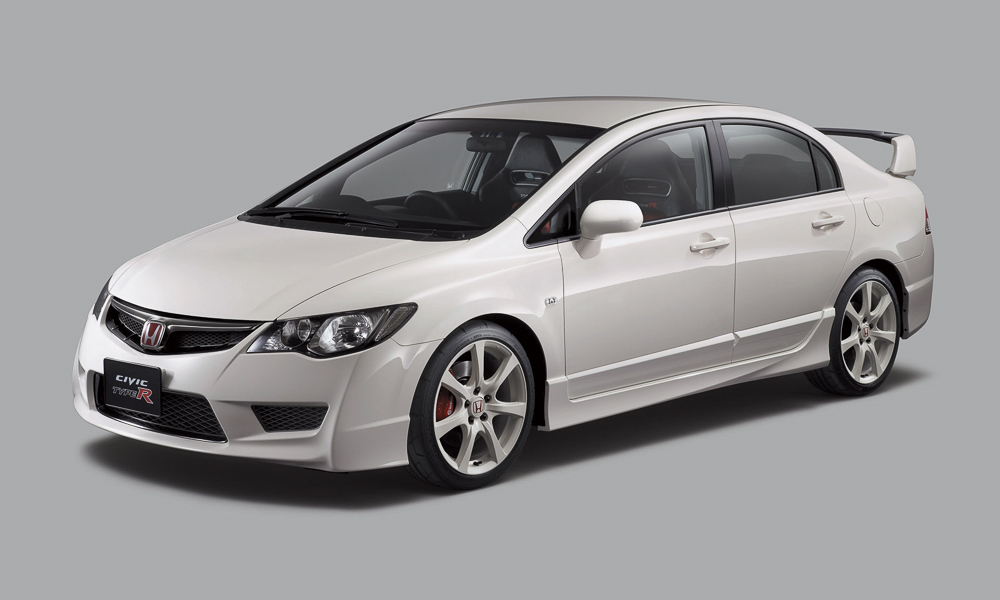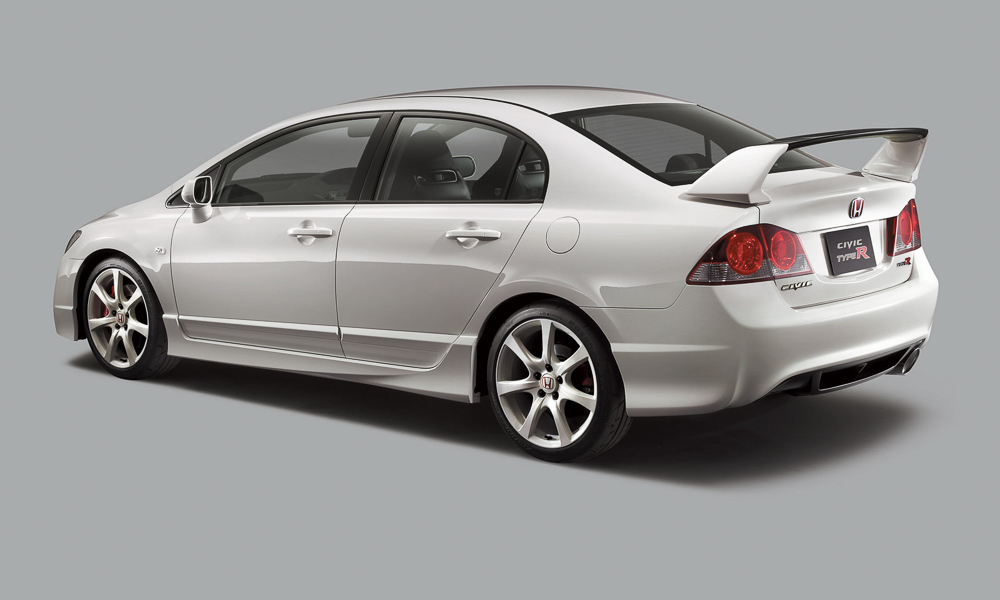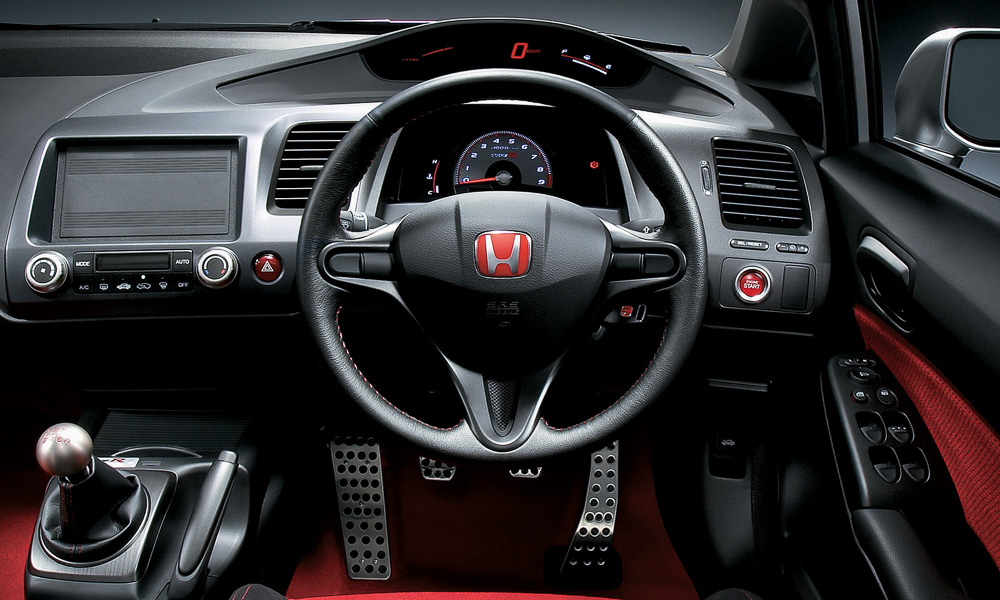 But while the FD2 received a superior multilink rear suspension, the FN2 got a humble twist-beam rear axle that further angered purists, many of whom considered the FN2 the worst Civic to carry the hallowed red H badge.
Many pined for the FD2 sedan that at least had a proper independent rear suspension, but even Japanese testers found the suspension brutally stiff even on smooth Japanese highways. Brembo brakes also came as standard for the first time on the FN and FD Type Rs.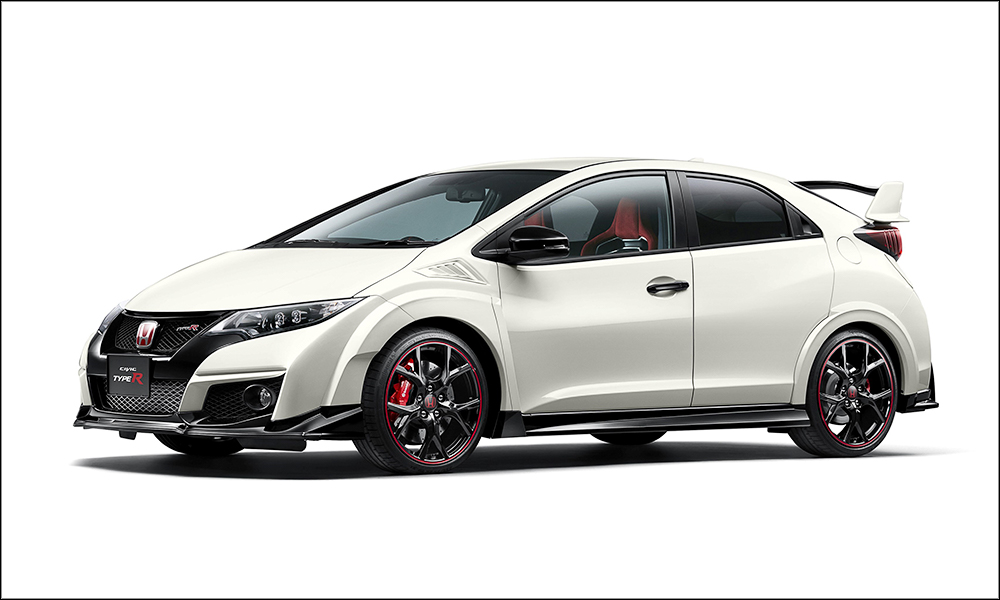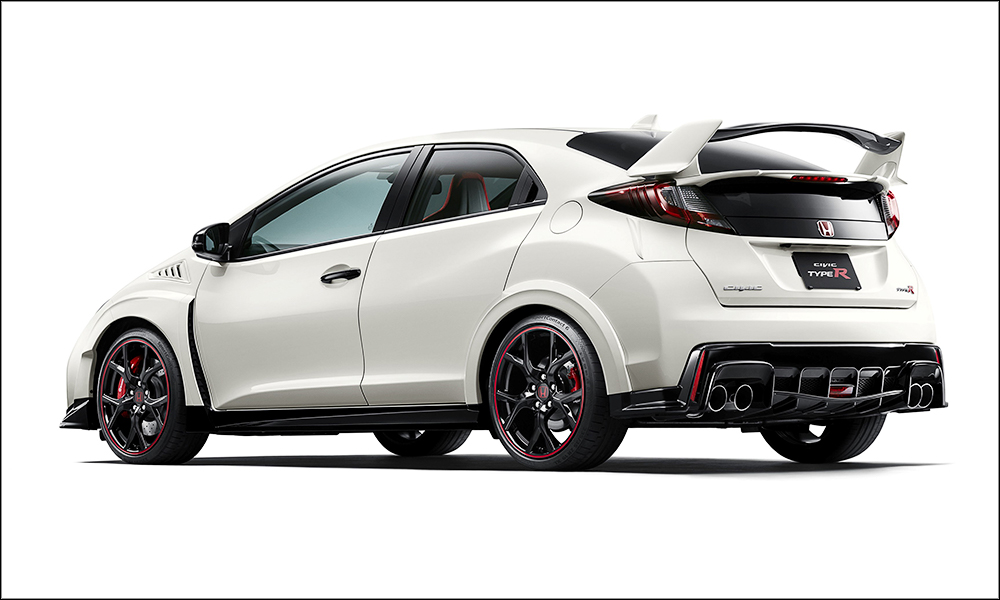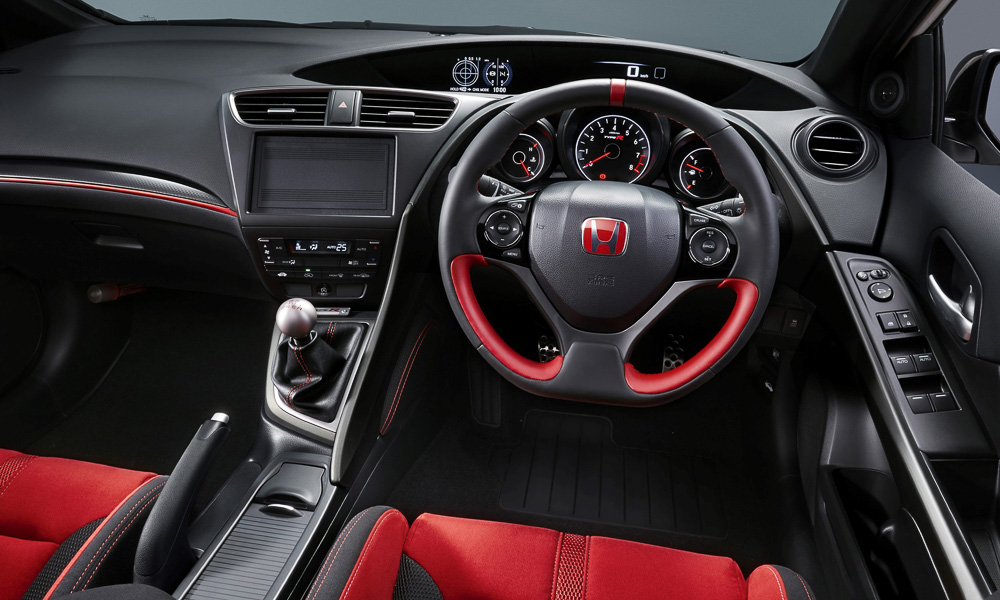 Fourth generation: FK2 (2015-2017)
Perhaps as a means to silence critics, Honda introduced a new Type R code-named FK2. Though still equipped with the torsion beam axle, the automaker introduced its dual-axis front suspension and a revised helical limited-slip differential to combat torque steer apparent on high-powered front-wheel-drive cars.
The FK2 was also groundbreaking in that it was the first factory turbocharged high-performance engine with the direct-injected K20C1 variant. Honda had traditionally shied away from turbocharging, raising its engineering noses at the thought of shortcutting the easy way to make power. But new environmental regulations forced its hand to adopt and embrace turbocharging, which is now a mainstay for the Type R as well as the rest of the vehicle range.
The FN2 enjoyed great success in rallying and various touring car championships all over the world. It was also made at Honda's Swindon factory in the UK, but the engine was built at Honda's US factory in Anna Engine Plant, Ohio. From there, it was shipped to the UK to be bolted into the FN2's ready engine bay. The FK2 also came with Brembo brakes that featured larger diameters sized 351mm up front for better thermal management of the brakes, giving more consistent stopping power at high speeds.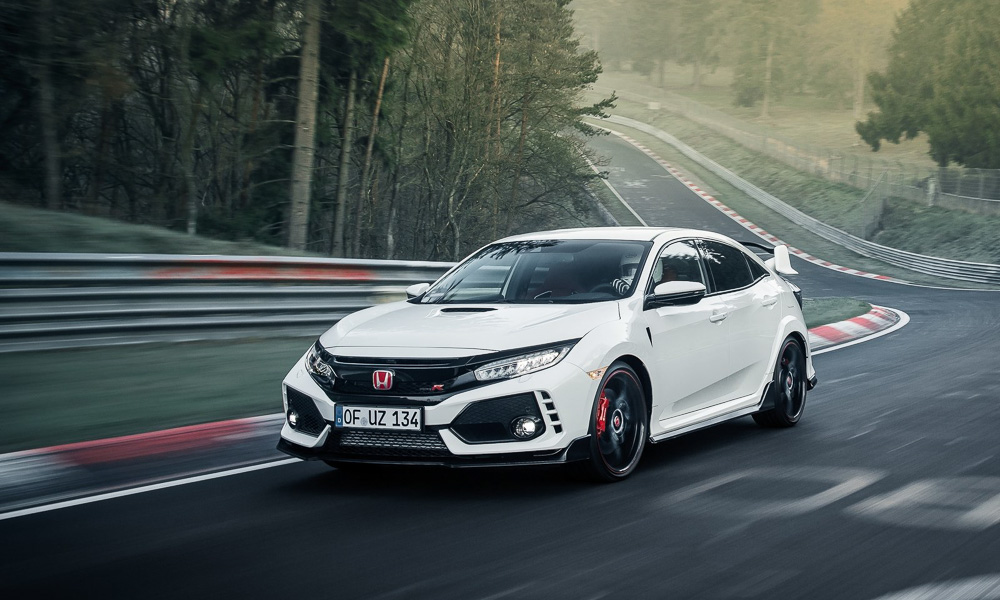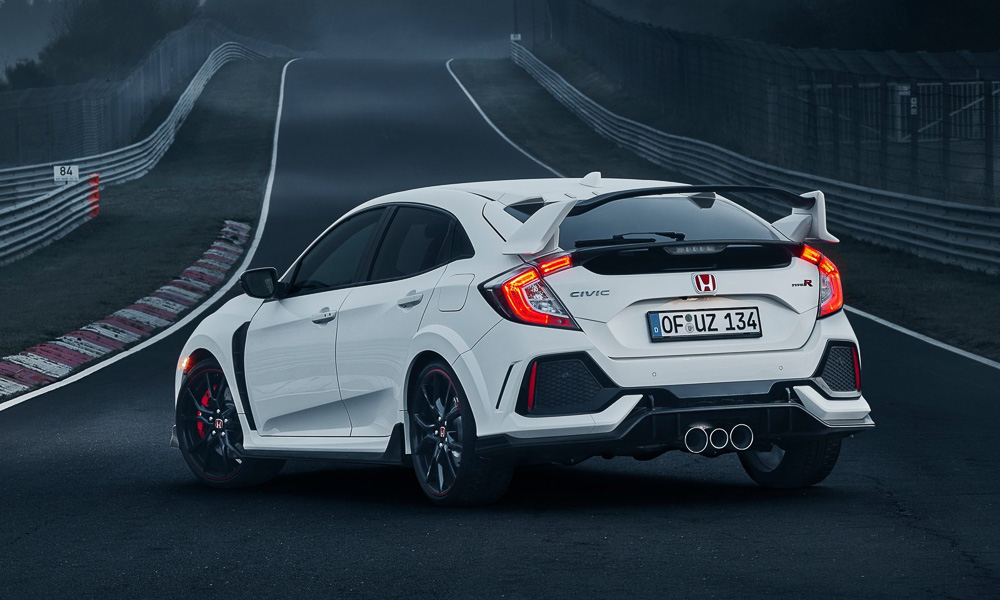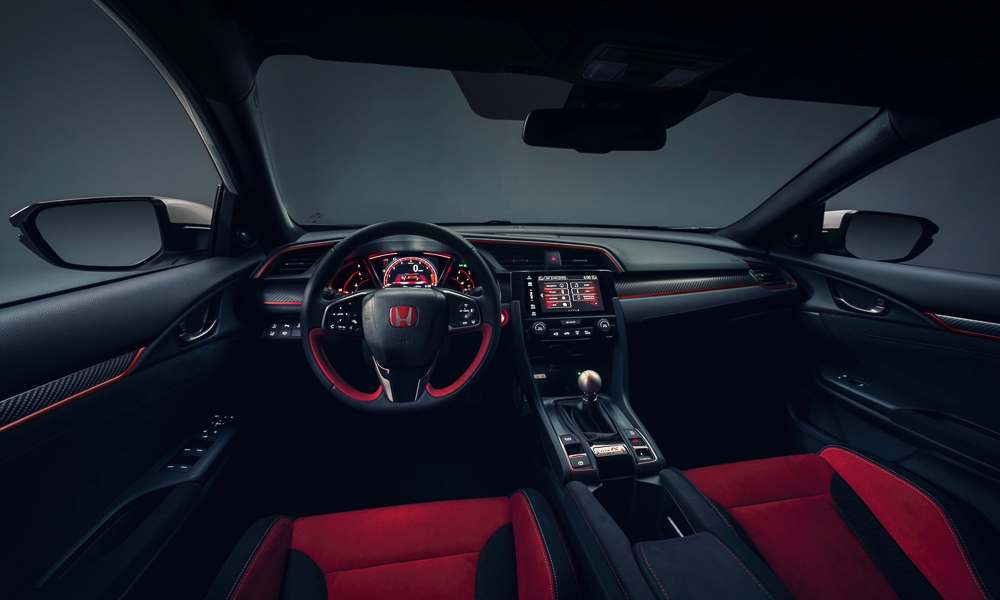 Fifth generation: FK8 (2017-2022)
The fifth-generation Civic Type R broke cover in 2022, and was the first truly global Type R model. It was finally offered in the United States, which became the Civic's biggest market. The engine was still Yankee in origin, but toward the tail end of the production run, Honda closed its Swindon facility and production for the final batch moved to Japan.
The FK8 was also the first Civic to gain even more electronic features like adjustable throttle mapping, adjustable damping on the suspension, and a sophisticated traction/stability control plus safety features like lane-departure warning and high-beam assist that automatically activated high beams on roads with no oncoming traffic and poor street lighting. It was also the easiest, more GT-oriented Civic, as previous Type Rs could be very tiring on long drives.
Output jumped to 316hp (for Europe and Japan), although tighter emission regulations in the US market put a cap to 'only' 306hp. It was also officially introduced in the Philippines with a very limited allocation of less than 300 units that pretty much sold out.
The suspension finally saw a return to an independent rear layout that added traction and stability, but the fronts retained the FK2's dual-axis MacPherson-strut layout. The interior was plush compared to previous Type Rs, and Brembo brakes hid behind massive 20-inch wheels and tires.
The FK8 held various front-wheel-drive track records, chief of which was its 7:43.8 lap time around the famed Nurburgring Nordschleife in Germany—seven seconds faster than the FN2—stamping its reputation as a true world-class track star.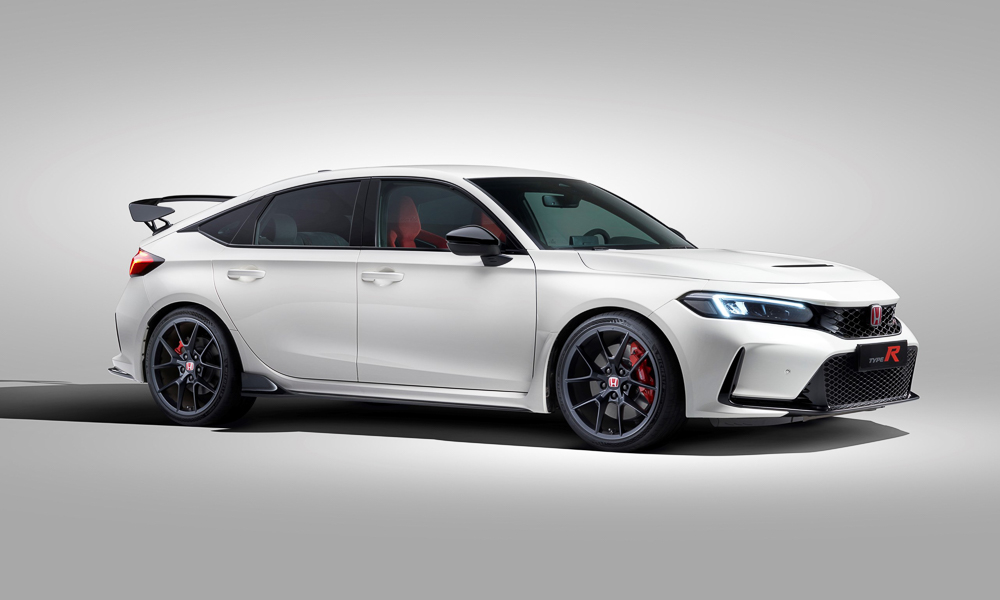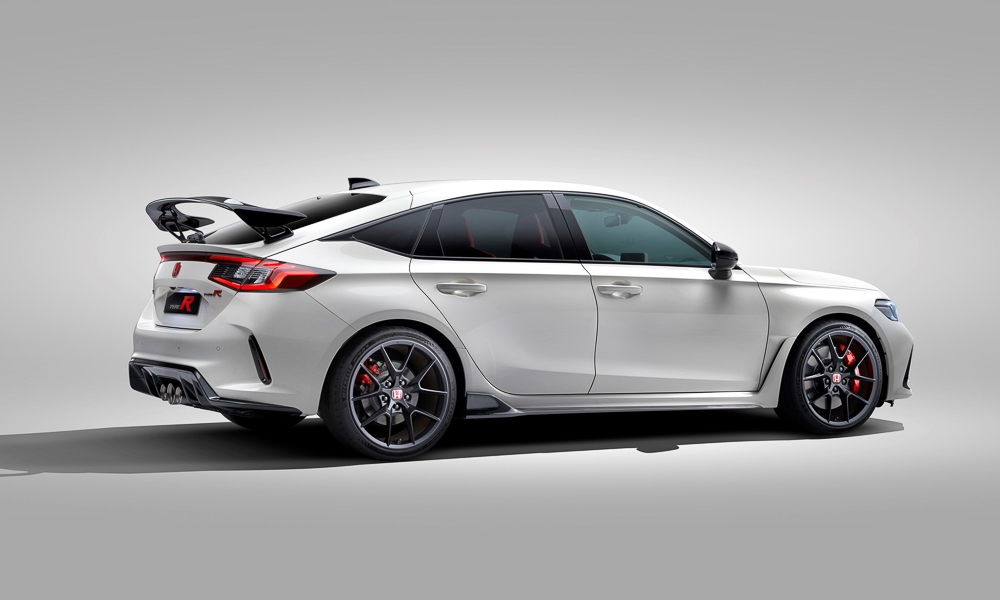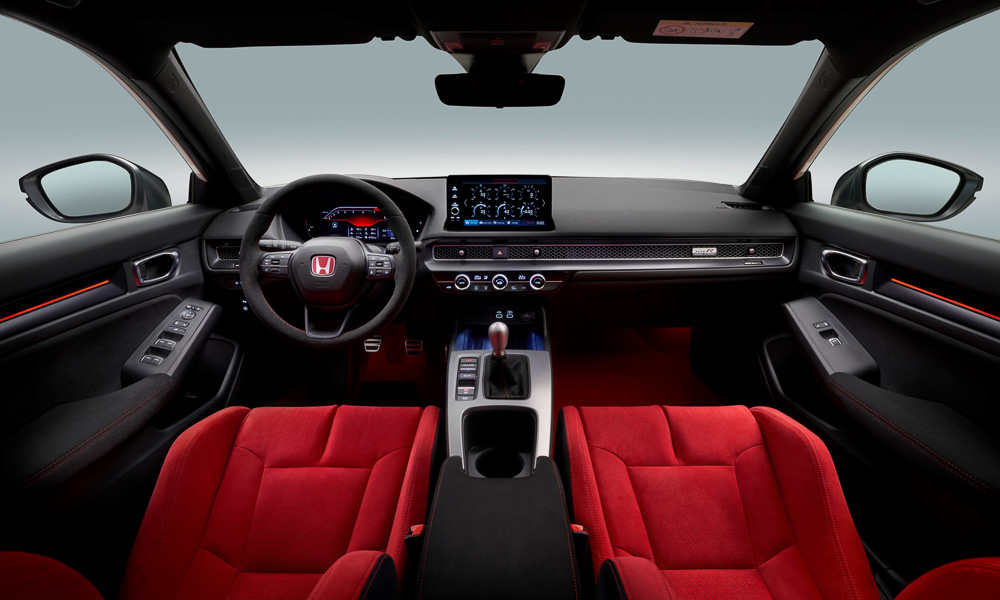 Sixth generation: FL5 (2022-current)
The sixth and latest Civic Type R code-named FL5 was unveiled in July, and is touted to become another global model. Its key feature is its less aggressive exterior design, toned down considerably from its space-age, Gundam-looking predecessor.
The FL5 carries over much of the FK8's mechanicals such as the K20C1 turbocharged i-VTEC direct-injected twin-cam engine, paired with a six-speed manual with automatic rev-matching (albeit in a more refined and sophisticated package). It already holds the front-wheel-drive track record at the Suzuka Grand Prix Circuit.
The car will be made once again at Honda's factory in Yorii, Saitama, bringing the Type R origin back to its native Japan. The FL5 uses slightly smaller 19-inch wheels and tires, but with wider 265-section width for the tires as opposed to the FK8 tires' narrower 245-section width.
Hopefully, the FL5 also becomes available in the Philippines, where despite difficult times, we have been blessed with performance-focused cars such as the previous FK8 Civic Type R, and relatively affordable and accessible performance models from rivals Subaru, Toyota and Nissan.
Honda's engineers never expected the humble Civic Type R to truly achieve legendary and highly sought-after status. I still dream of owning one someday.