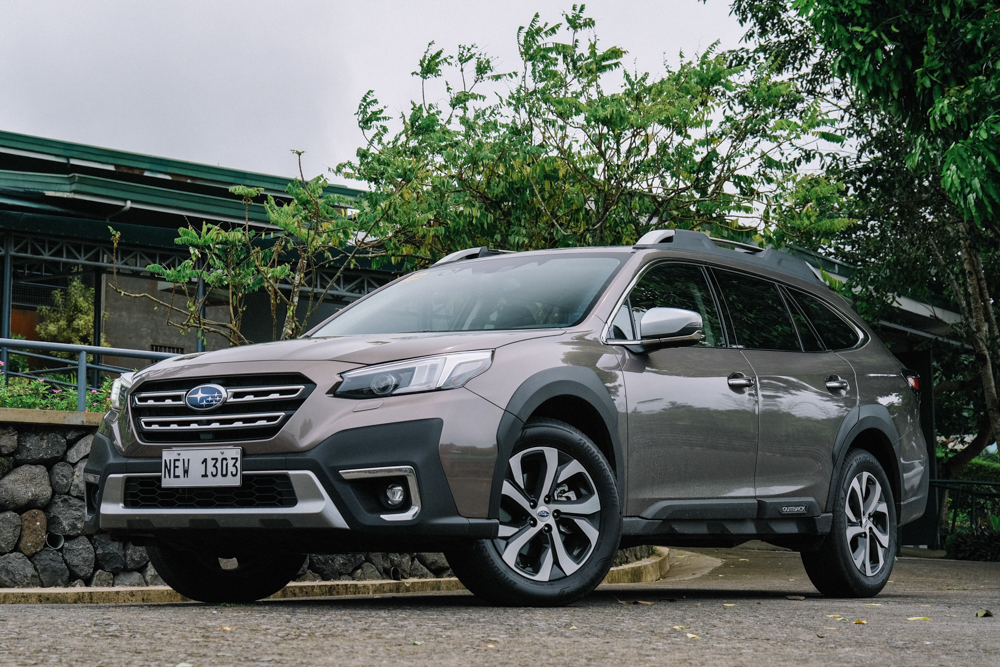 Subaru fans will know that the brand's strongest offering comes in the form of the mighty WRX STI, a performance sedan that needs no introduction to many. But what if you wanted something on the premium side? There's the Evoltis, but not everyone needs a seven-seat SUV.
Asking that question in the past would direct you to the Legacy, available as a sedan or a wagon. You also had the choice of a semi-rugged model called the Outback, which has remained popular with consumers ever since its introduction.
Take the Legacy wagon's body, jack it up a bit, slap some cladding on, and with Subaru's famous all-wheel-drive system, you've got an outstanding, go-anywhere and do-anything formula on your hands. It's easy to see why it's one of the automaker's more popular models in some overseas markets. The Outback is unique, but is it enough to sway buyers away from other crossovers?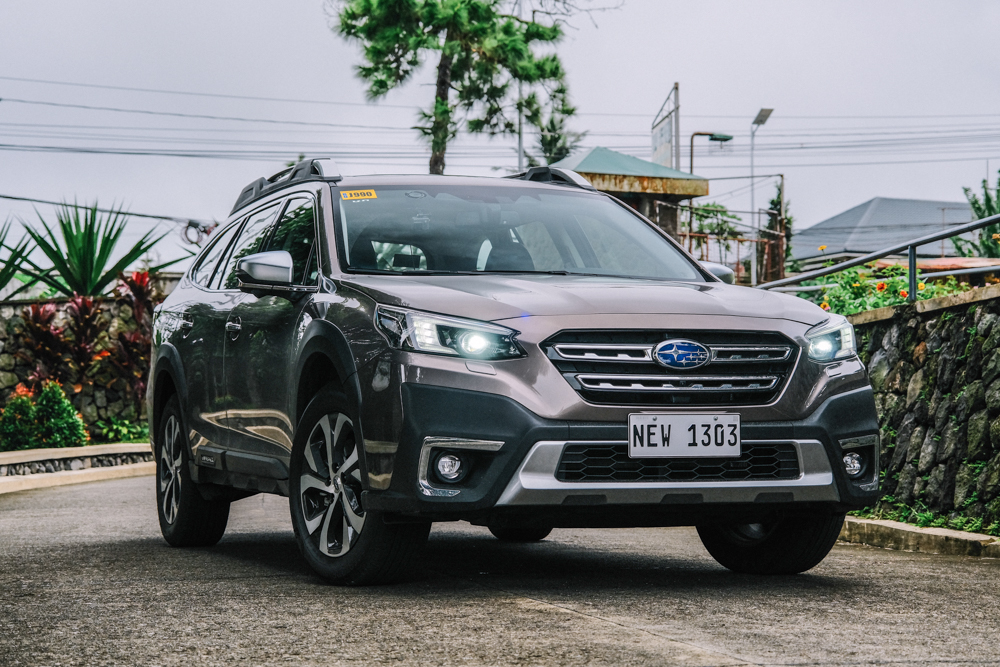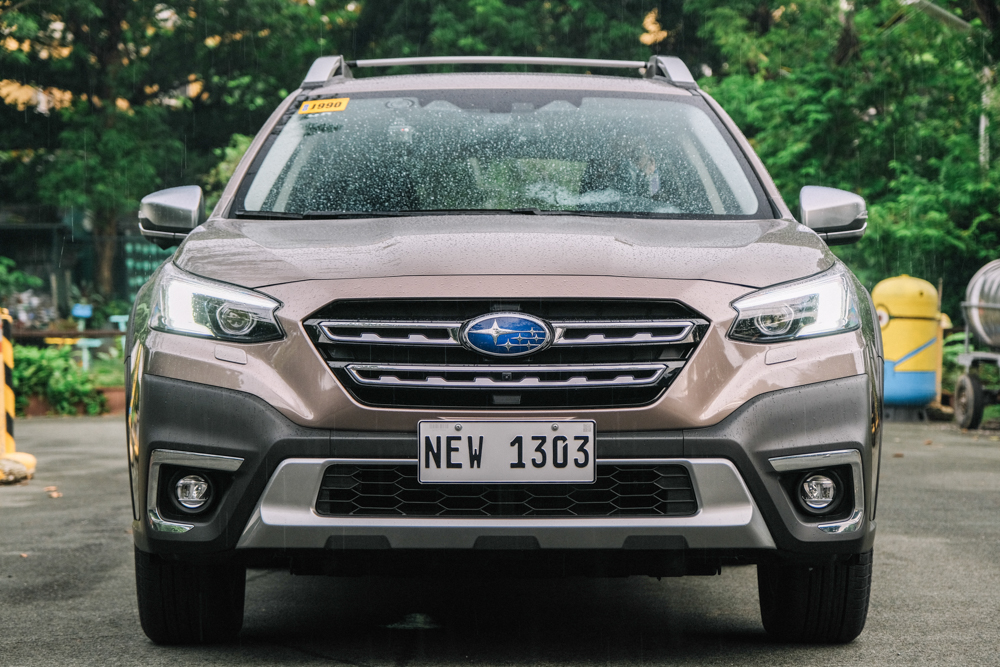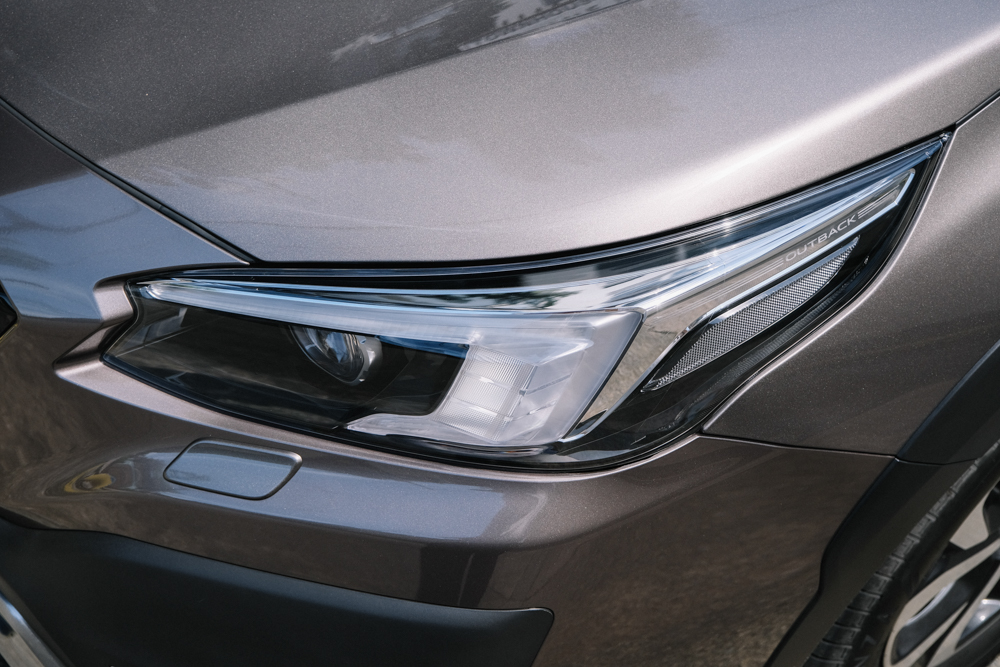 The main draw of the Outback is its design. Instead of the usual pudgy SUV look most crossovers adopt, it features a sleeker, raised wagon form factor—a shape that tugs at the heartstrings of petrolheads and those looking for something different. It's a toned-down, mature iteration of Subaru's "Bolder" design language (yes, that's what it's called). Unlike the loud and aggressive WRX, the Outback has a subdued color palette, conservatively styled 18-inch alloy wheels, and restrained plastic cladding with softer lines.
One qualm I have is with the thick roof rails. They seem to stick out like a sore thumb with how big they are. However, they house extra functionality in the form of integrated roof bars. They come in handy if you want to transport a bike, a kayak or a luggage carrier without having to shell out extra for aftermarket parts.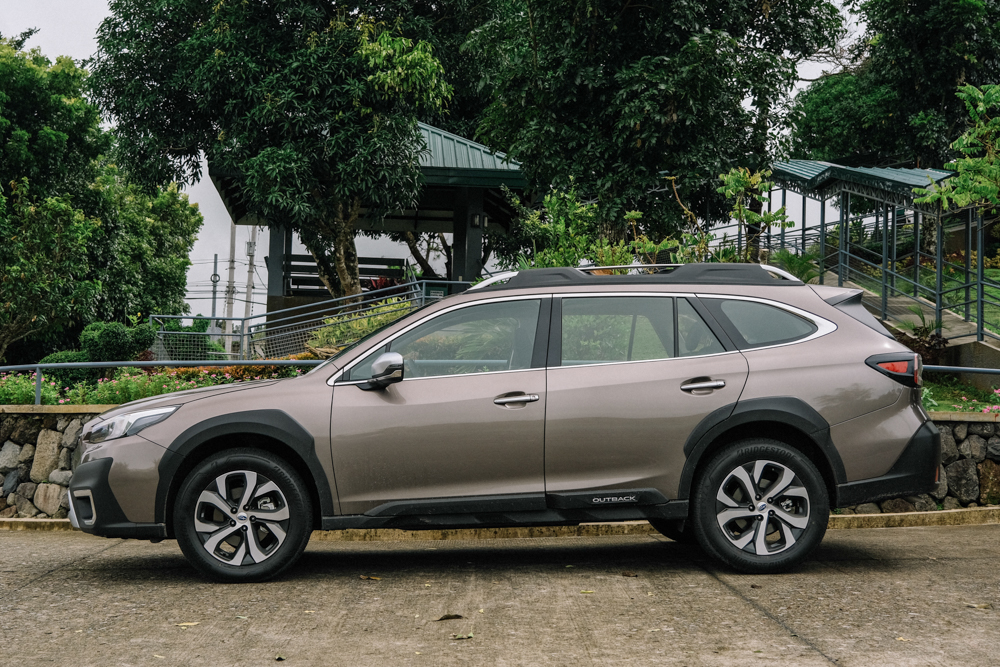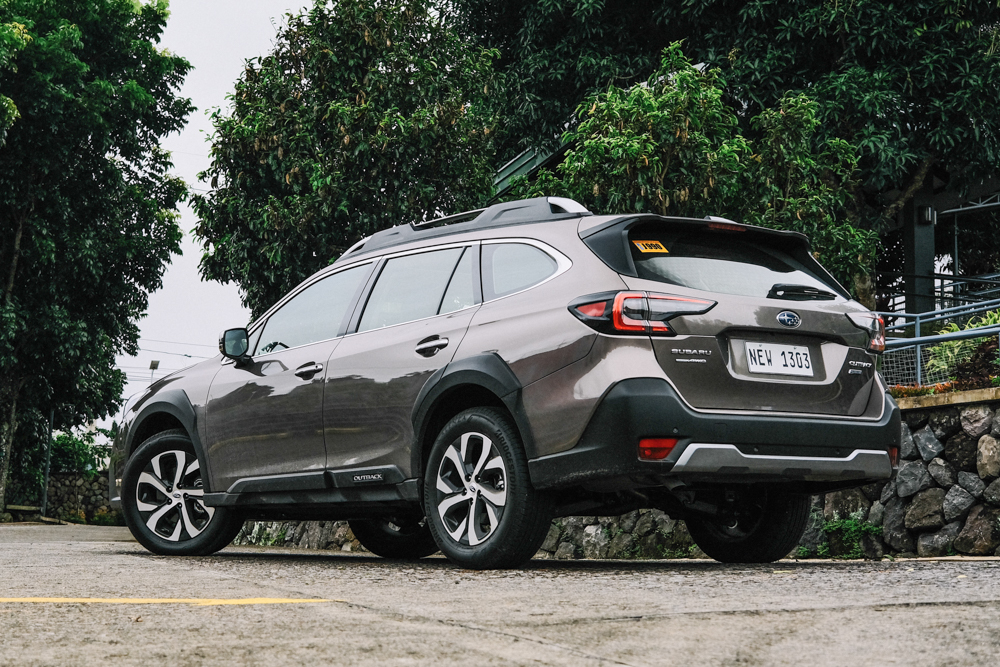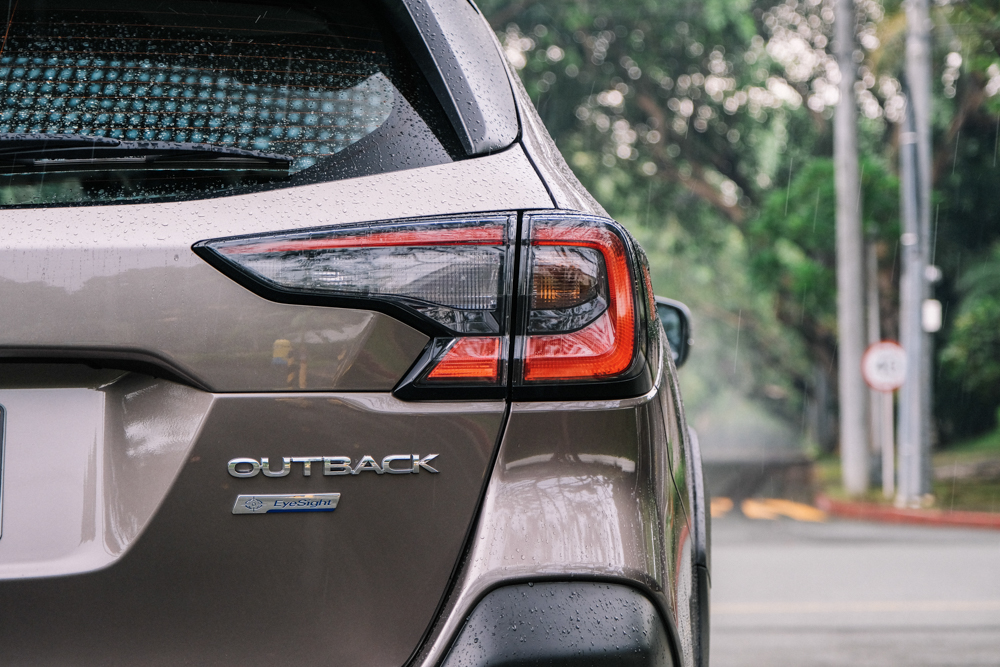 The cockpit is also a huge step up compared to your usual Subaru interior with a swath of soft-touch and piano-black panels, an impressive-sounding 11-speaker Harman Kardon audio system, and incredibly comfortable Nappa-leather-trimmed seats.
Passengers will have a lot of storage within the cabin, and a generous amount of legroom and headroom for the rear seats that also recline for a more comfortable ride. The cavernous 522L cargo area has a retractable cover that can be removed to transport taller items.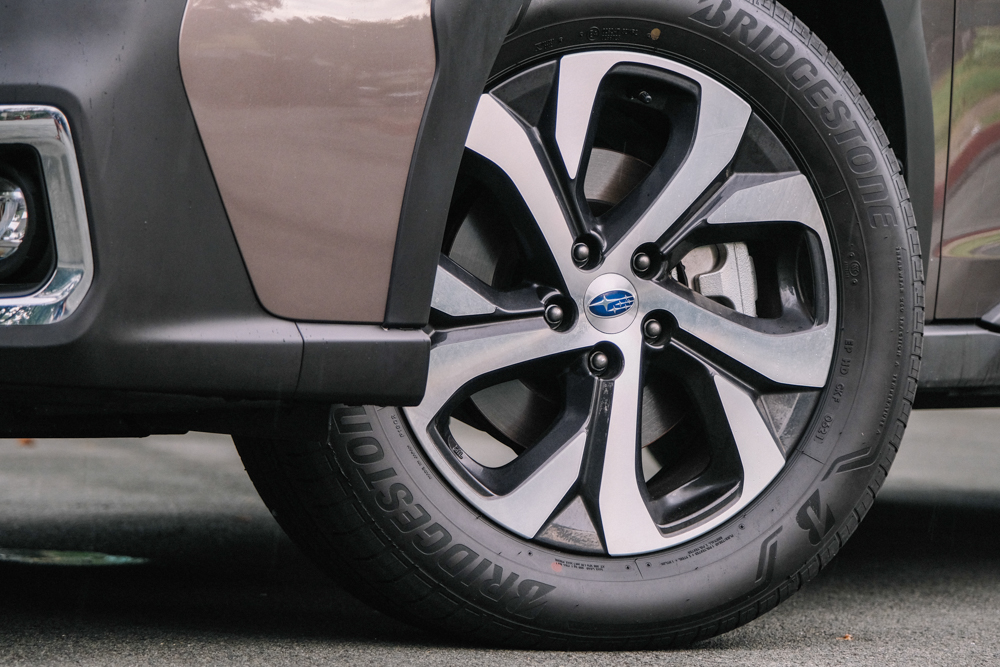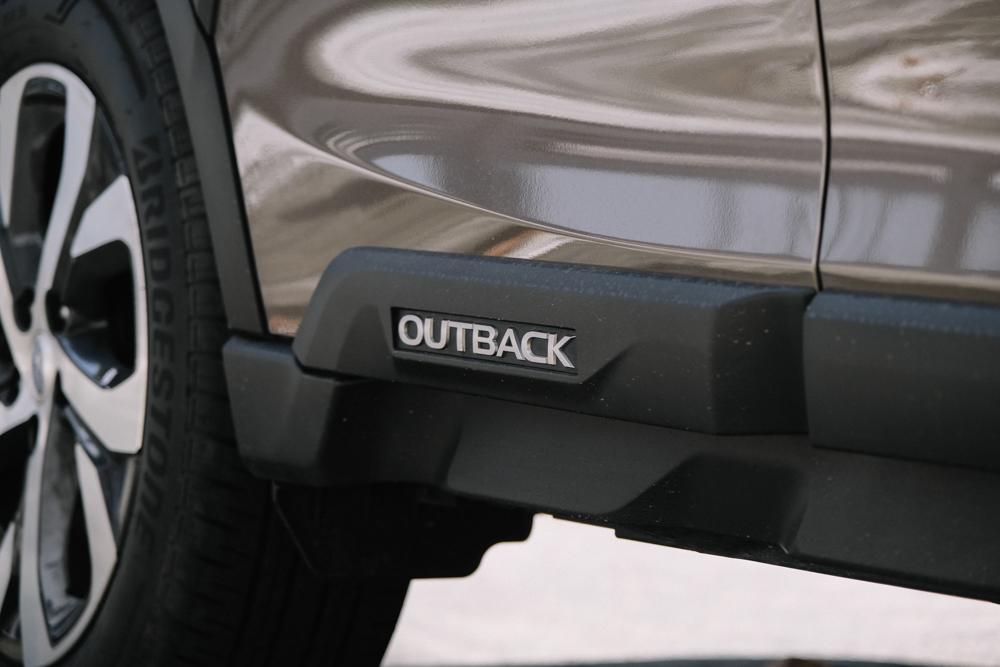 As nice as the interior may be, I simply do not like the 11.6-inch portrait infotainment screen. It's an improvement over previous Subaru systems, but deleting a lot of physical HVAC controls is a puzzling move. You can argue that there are a few physical buttons for the temperature controls and the defoggers, and that the fan speed, the A/C on/off and the others are always at the bottom of the display. But it makes the extra screen real estate useless to begin with. It's a solution to a problem that didn't need to exist in the first place.
In older cars, it would be easy for many drivers to adjust the air-conditioning just by feel. In the Outback, you'd either have to ask a passenger to do it for you, or take your eyes off the road and fumble around with the settings. No amount of visual, haptic and audio feedback will replace the tactile feel you get from pressing a physical button.
Ironically, I had the driver monitoring system nag me to keep my eyes on the road when I was trying to find out how to disable the brake-hold function, which was buried under two menus. Other Subarus have it as an easy-to-reach button located in the center console.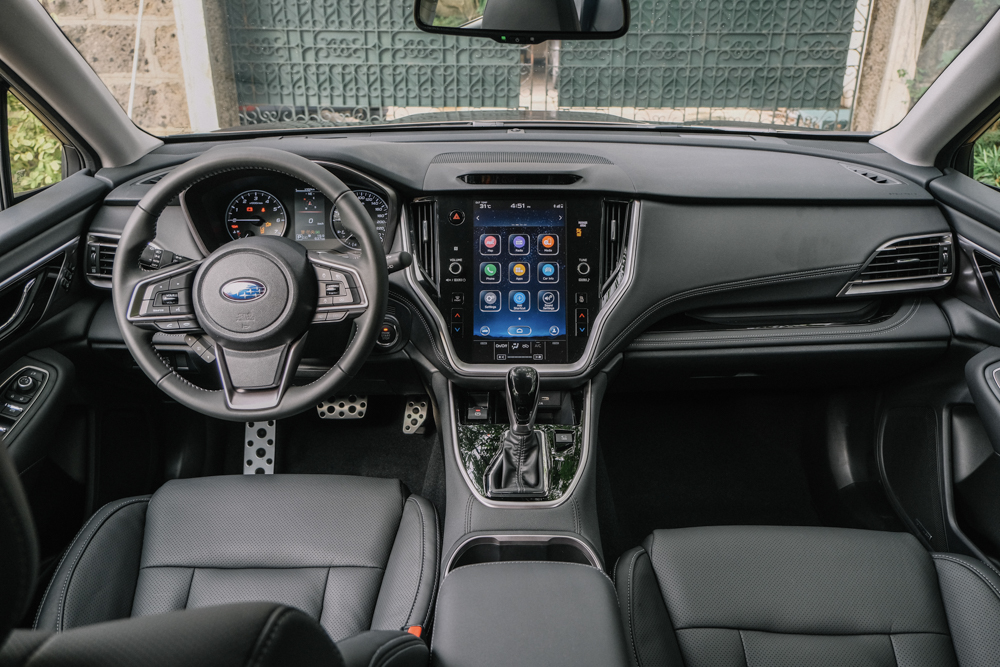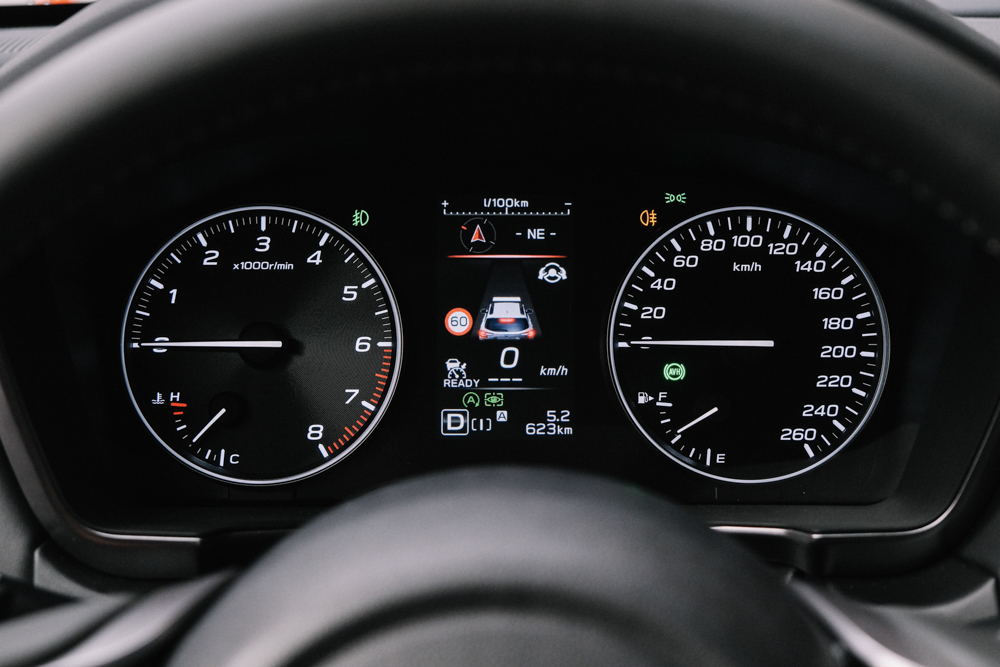 Speaking of the driver monitoring system, it is one of the many new features in EyeSight 4.0. It keeps an eye out for signs of inattentiveness and drowsiness to call attention back to the road (which works really well), and is capable of some neat tricks. For example, it can bind your user preferences (seat and mirror adjustments, aircon settings, display screens) to your face. Although it stops working the moment you put your mask on (as expected).
Other new features include new stereo cameras with double the field of view (which should allow for better collision avoidance at intersections), pre-collision throttle management (plus braking) with autonomous emergency steering, and a lane-centering function to augment the already excellent adaptive cruise control.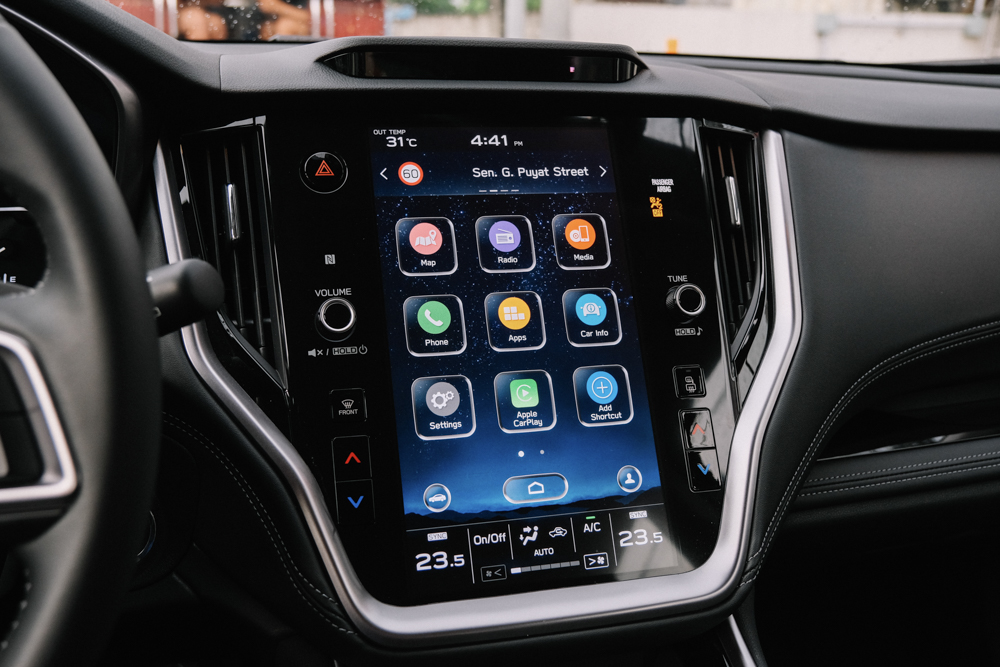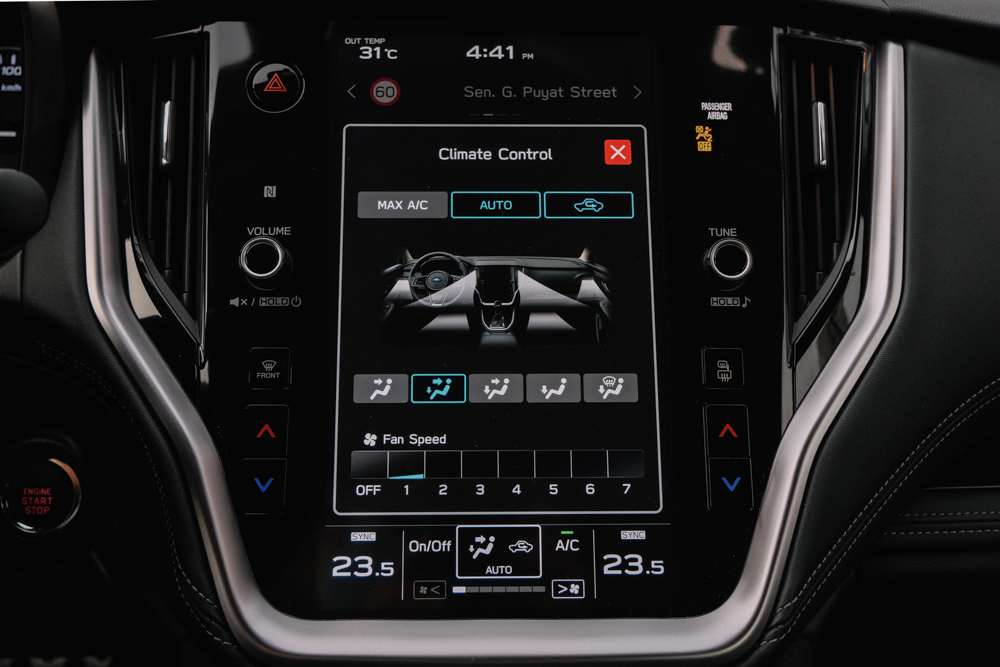 Now, I haven't tested out the autonomous emergency steering (not that I'd want to anyway), but it's supposed to use the blind-spot monitors and cameras to automatically steer you away to a clear area during an avoidance maneuver. But what I can tell you is that the car's lane-centering function works extremely well and can even guide you around gentle curves as long as the lane markings are clear.
Using it on Skyway Stage 3 was a surreal experience, almost akin to having a real self-driving car. Of course, you must always have your hands on the wheel. The new and improved EyeSight system is meant to assist your driving experience, not replace it entirely.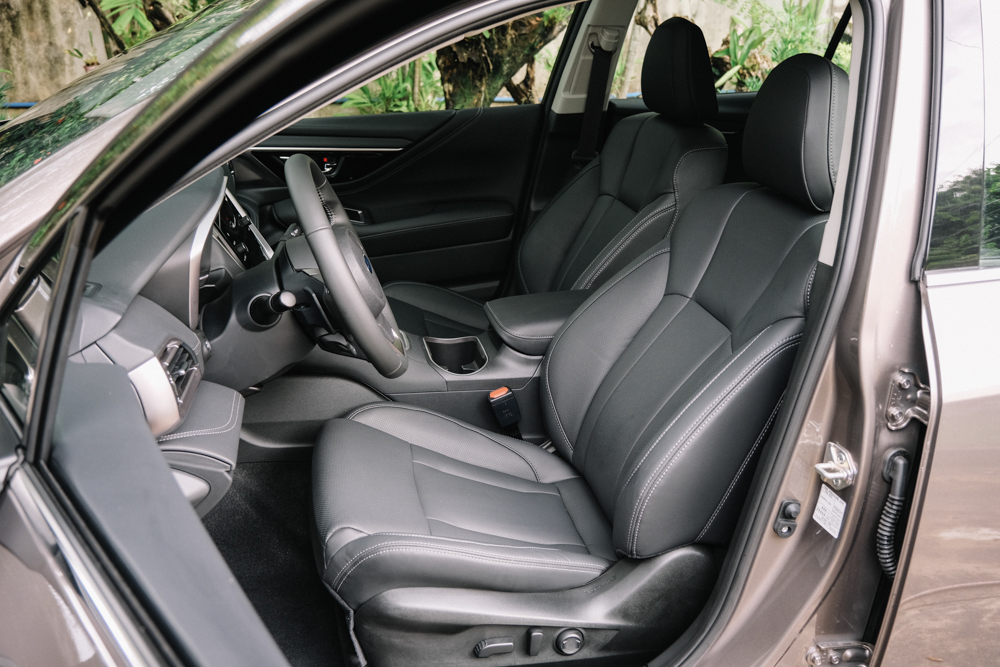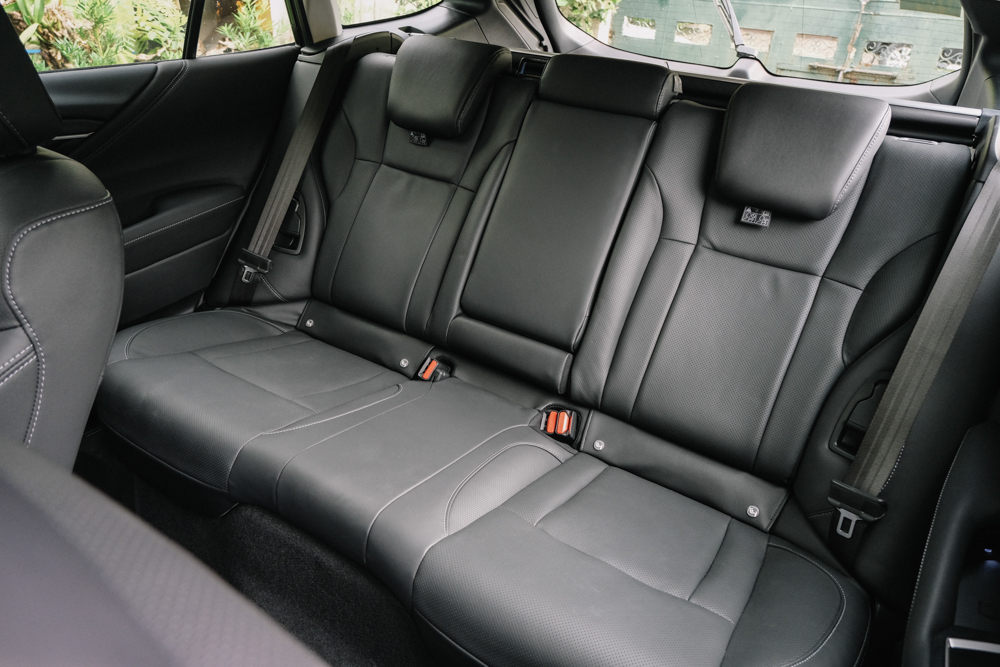 The latest generation of the Outback also moves to the Subaru Global Platform, which does wonders for the handling and the NVH. Despite having an SUV-like ground clearance of 213mm, the car sports nimble driving dynamics around corners with minimal body roll.
Cruising through the city streets and the highways is where the car really shines. On even surfaces, it feels like it's gliding. Potholes are just mild annoyances, and the suspension just chews through speed bumps. The cabin's impressive insulation muffles the sound of the monsoon rains pelting the roof, and it reduces tire noise at higher speeds to a minimum compared to other cars.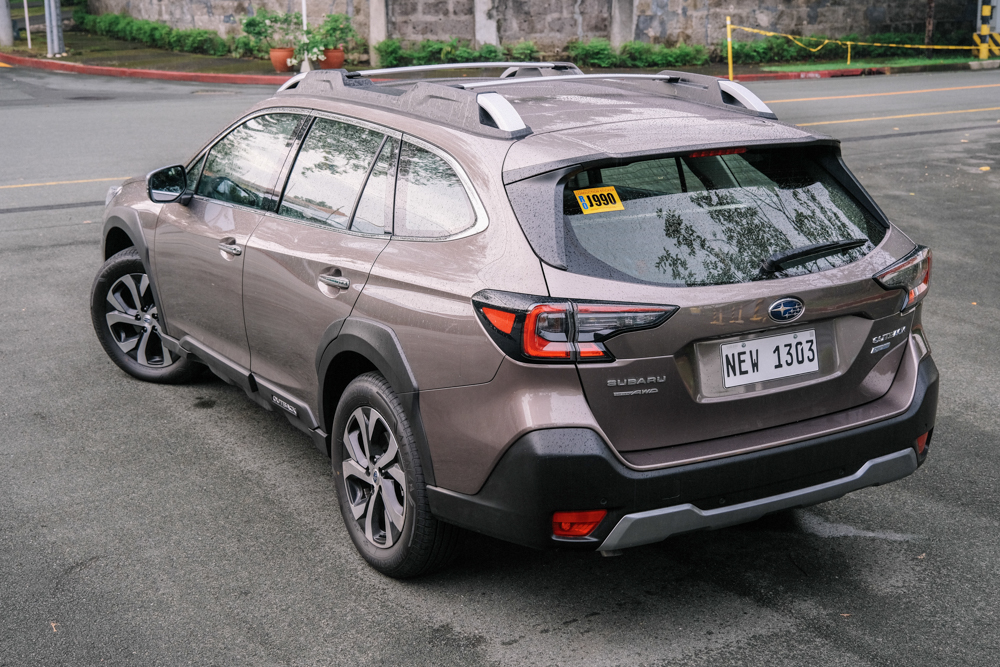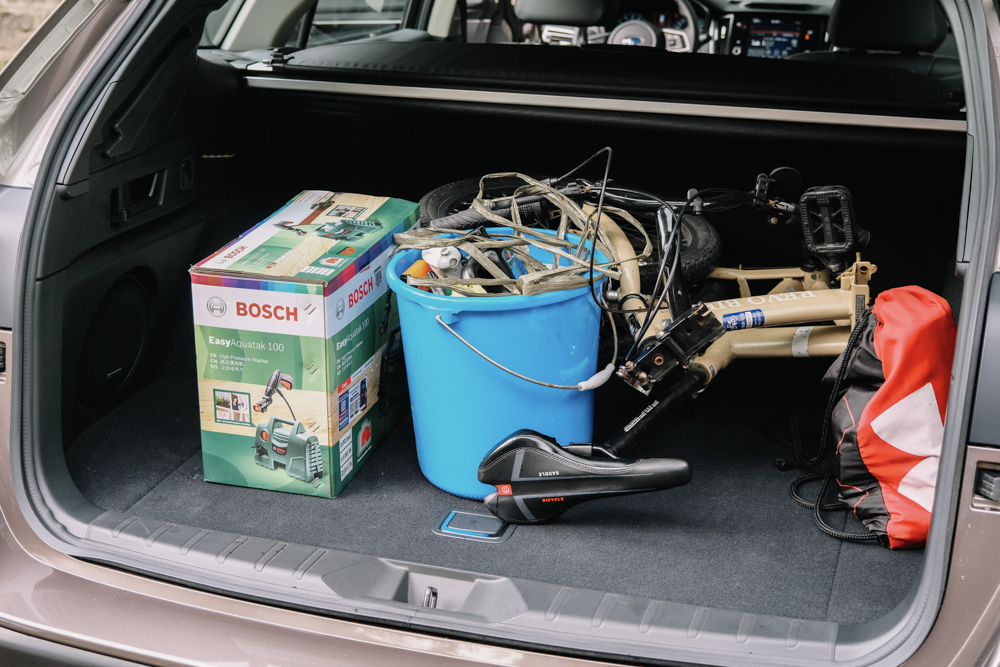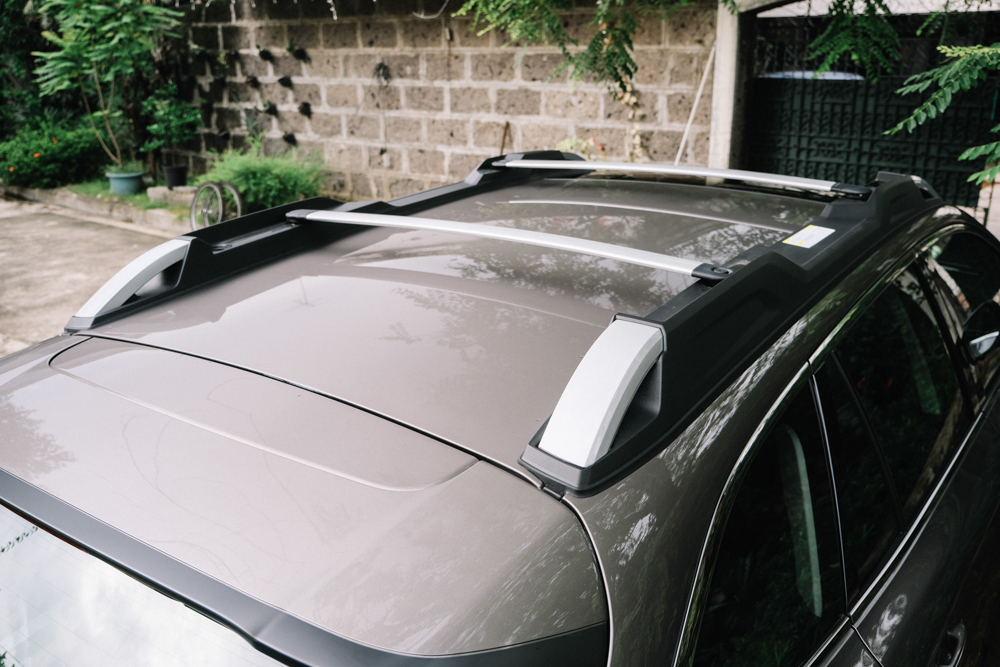 However, you can occasionally hear the drone of the FB25 2.5-liter naturally aspirated flat-four engine. Compared to the EZ36 3.6-liter flat-six motor, power is understandably down to 185hp and 245Nm from 256hp and 350Nm. The current Outback may not be as peppy or smooth-revving as its six-cylinder predecessor, but it is refined and has a decent amount of grunt to overtake on the highway without struggling.
It comes with a stop-start system that you'll need to help boost your city fuel economy, even if the constant shuddering of the engine can be slightly annoying at times. Despite all of this, my average fuel economy came in at 6.5km/L city, 9.4km/L highway, and 6.8km/L mixed. It's on par with the numbers you'll get from other Subarus, but it's a definite improvement over the last-generation Outback's figure of 5-6km/L.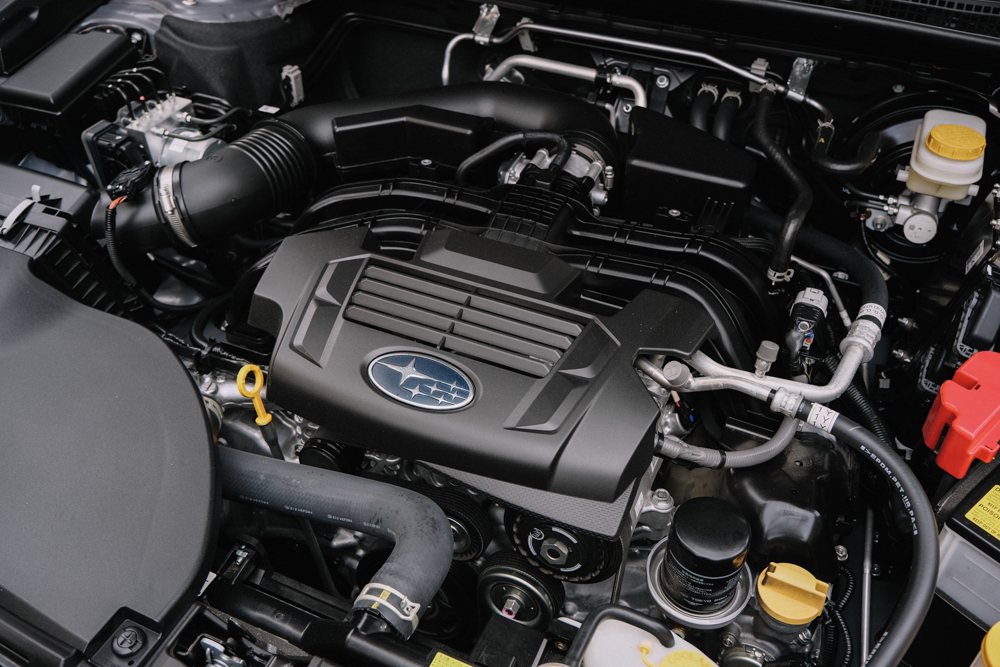 If you're willing to pay the price tag of P2,380,000, you're presented with the best that Subaru can offer in terms of luxury. The added technology and the posh interior are huge steps up from the brand's other models, and you're also getting a design that's considered a rarity nowadays while still being almost as capable as a proper SUV.
But it also presents a conundrum for more practical buyers. Would they be willing to spend this much on a car that only seats five, when other crossovers and SUVs have more passenger capacity for roughly the same price?
SUBARU OUTBACK 2.5i-T EYESIGHT
| | |
| --- | --- |
| Engine | 2.5-liter horizontally opposed four-cylinder gasoline |
| Transmission | CVT |
| Power | 185hp @ 5,800rpm |
| Torque | 245Nm @ 3,400-4,600rpm |
| Dimensions | 4,870mm x 1,875mm x 1,675mm |
| Drive layout | AWD |
| Seating | 5 |
| Price | P2,380,000 |
| Upside | You're getting the best that Subaru can offer in a unique and eye-catching body style. |
| Downside | The price is a little steep, and we wish it had the 2.4-liter turbo engine instead. |