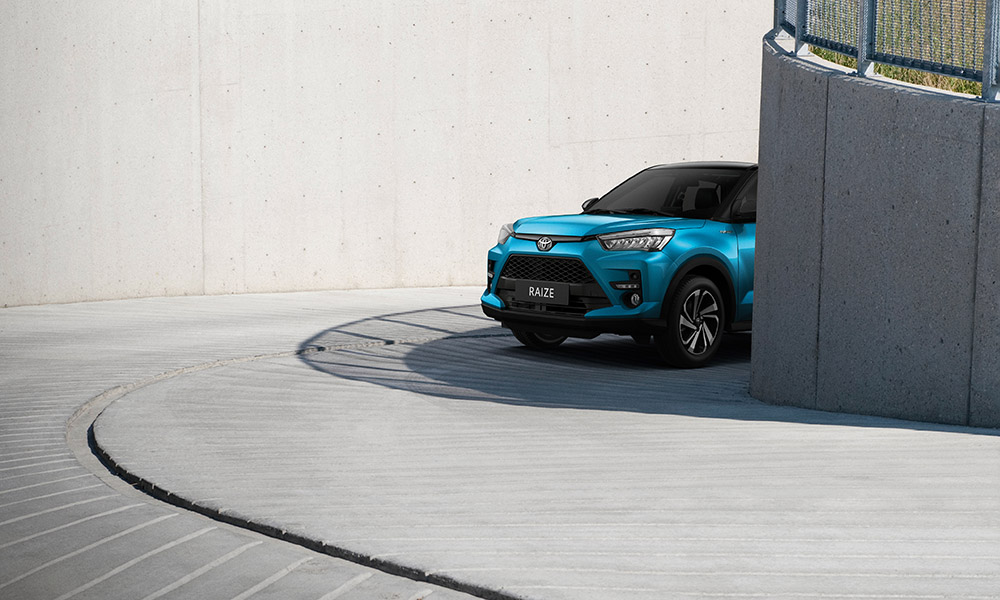 The country's subcompact crossover segment is about to get more exciting as Toyota Motor Philippines unveils its latest offering: the all-new Raize. The instantly recognizable baby beast officially arrives in just a few days, and reservation of units is now open.
This five-seater is designed to be a reliable weekday warrior and a fun weekend buddy. It comes in four variants:
1.0 Turbo CVT – P1,031,000
1.2 G CVT – P906,000
1.2 E CVT – P816,000
1.2 E MT – P746,000
You can get the Raize in either gray or silver metallic and in red for the G CVT variant. The Turbo CVT comes in two-tone colors like turquoise and black, yellow and black, and white and black (for P5,000 extra).
The Raize has totally raised the eyebrows of many, and for sure, it has piqued the interest of a lot of fans and followers of the brand. It is a promising vehicle and is rumored to really shake up the subcompact crossover segment. If it has tickled your fancy, you may reserve your unit at any Toyota dealership nationwide or visit their website.
According to our source, this segment buster will be launched on February 4. Are you excited?