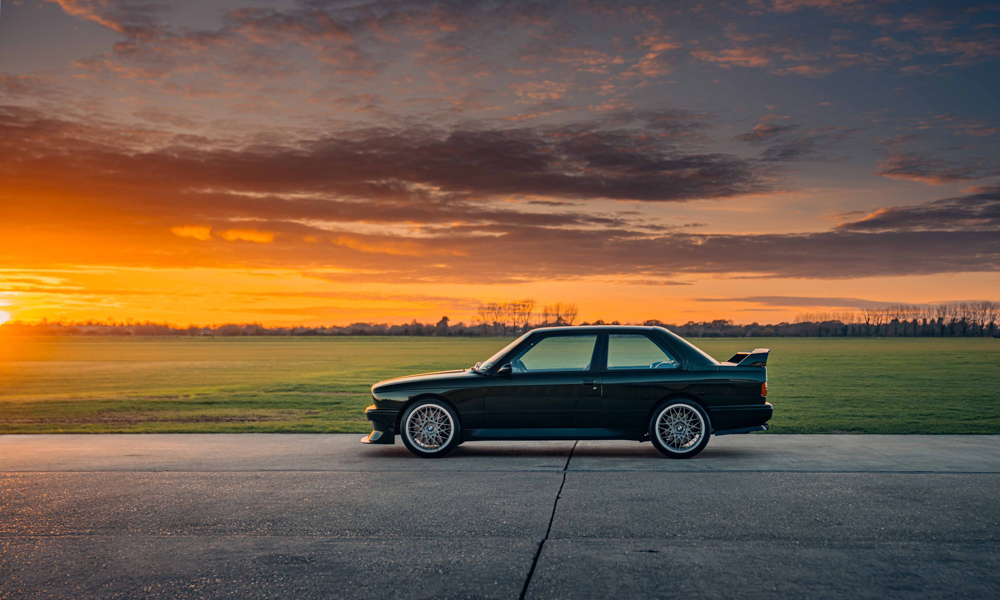 The year was 1989, and while David Hasselhoff was busy singing down the Berlin Wall, further south in Bavaria, 600 of the most special BMW M3 cars ever built were leaving the company's factory in Munich. The ultra-rare Sport Evolution Group A homologation specials still represent the pinnacle of the E30 model family today. But what if BMW had built another, even better version after it? What if there had been an E30 M3 CSL? That was the question Simon Lord, the founder of Redux, asked himself before embarking on the restomod to end all BMW restomods.
What you are looking at here may seem like a normal E30 M3, but first impressions are definitely deceptive. The gleaming machine seeking your eyes' attention is actually called the "E30 M3 Enhanced and Evolved." Behind that long name hides not only a ground-up restoration of an original M3 donor car, but also a whole bunch of enhancements that turned this beauty into the über-E30 that never was. Only 30 units of it will ever be hand-built in Britain, and prices start north of P20,000,000 plus a donor car, of course.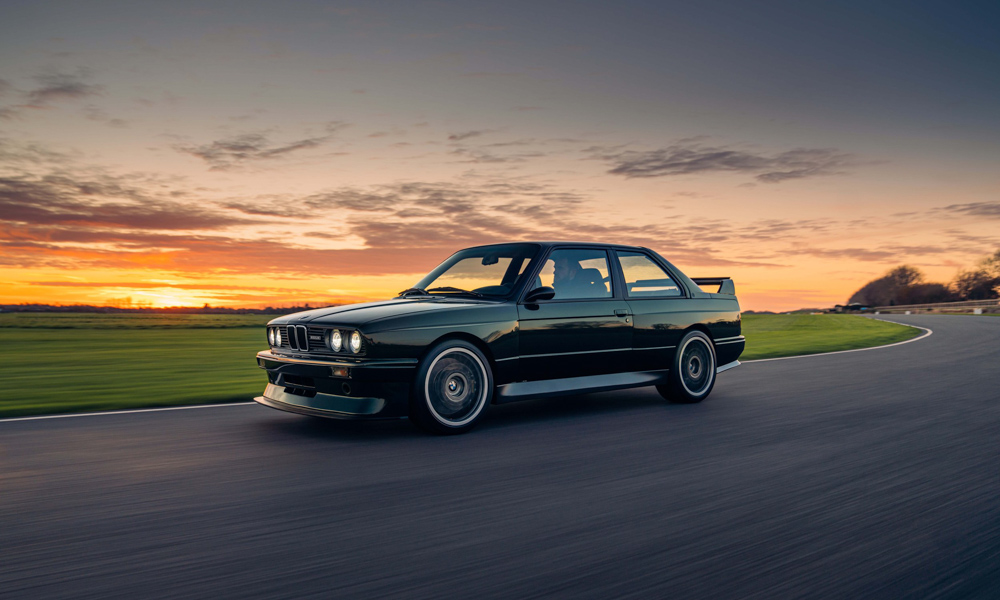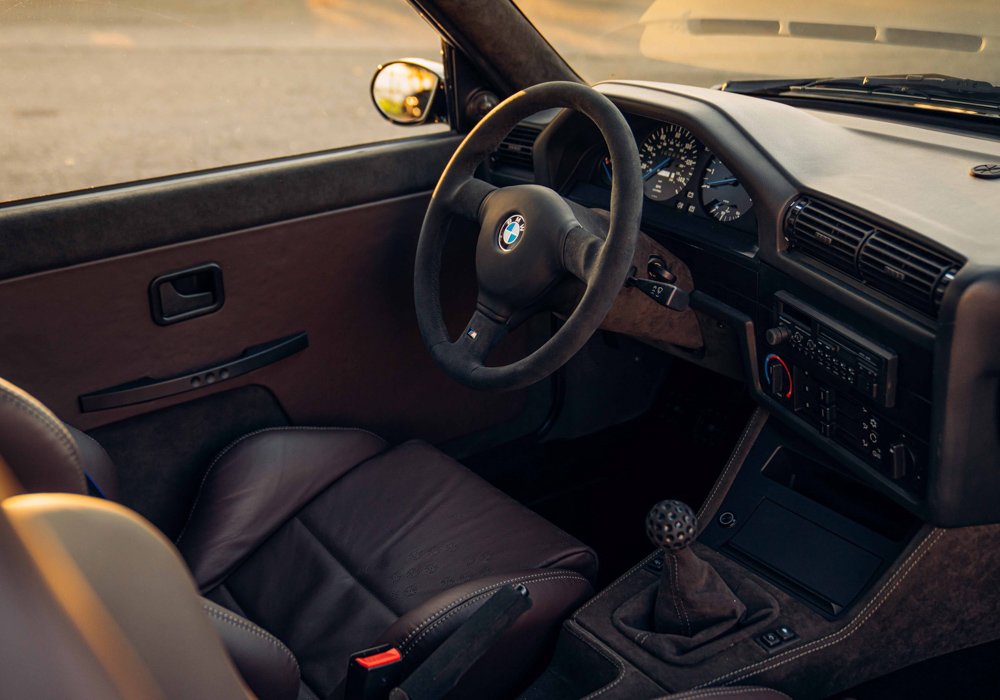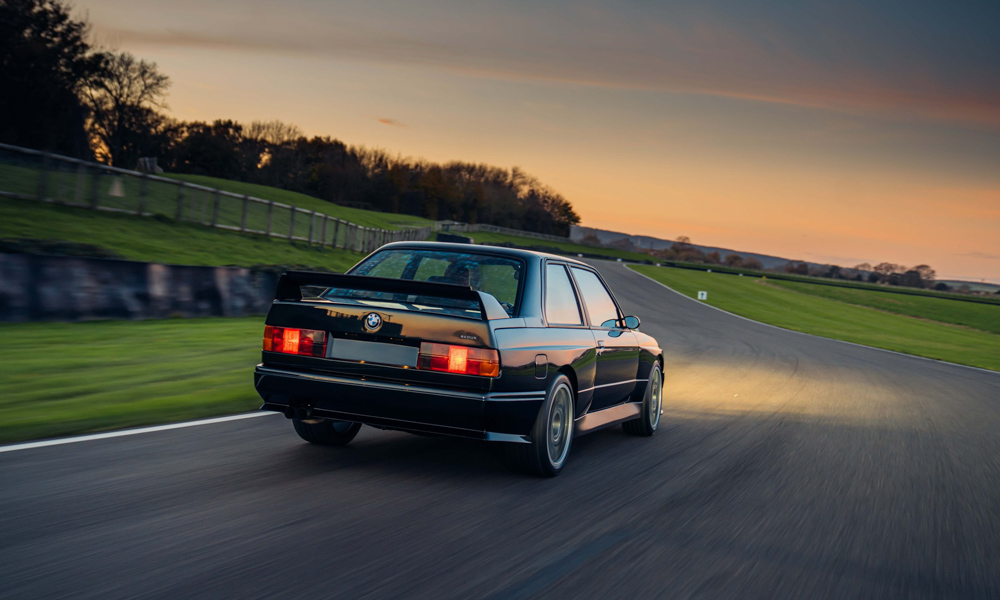 Once a suitable BMW has been found, it is first dismantled down to the bare bodyshell. Then all rust is removed, and everything is re-welded to increase body rigidity. And that is just the beginning, because the British company is going to go to enormous lengths to optimize the E30 in all areas. Except for the doors and the roof, all body parts are made of carbon fiber. The result: The front and rear aprons, the side skirts, the hood, the trunk lid, the fenders and other new body parts weigh just 40kg in total. If you want to go even further, Redux also offers carbon-fiber roof and doors as option. But even without those two options, the ready-to-drive reinvigorated M3 will weigh in at only 1,150kg.
Visually, the Redux M3 stays close to the original, and you have to look very carefully to see any differences, such as the characteristic angular wheel arches that are now 40mm wider on the front and 50mm wider at the rear than on the original, which gives the car a wider track. Behind the 18-inch forged wheels sits an AP Racing brake (362mm front brake discs with six-piston calipers; 315mm rear brake discs with four-piston calipers), and the company also offers a carbon-ceramic brake system as optional extra. The chassis is fundamentally revised as well, and buyers can choose between Bilstein and EXE-TC dampers.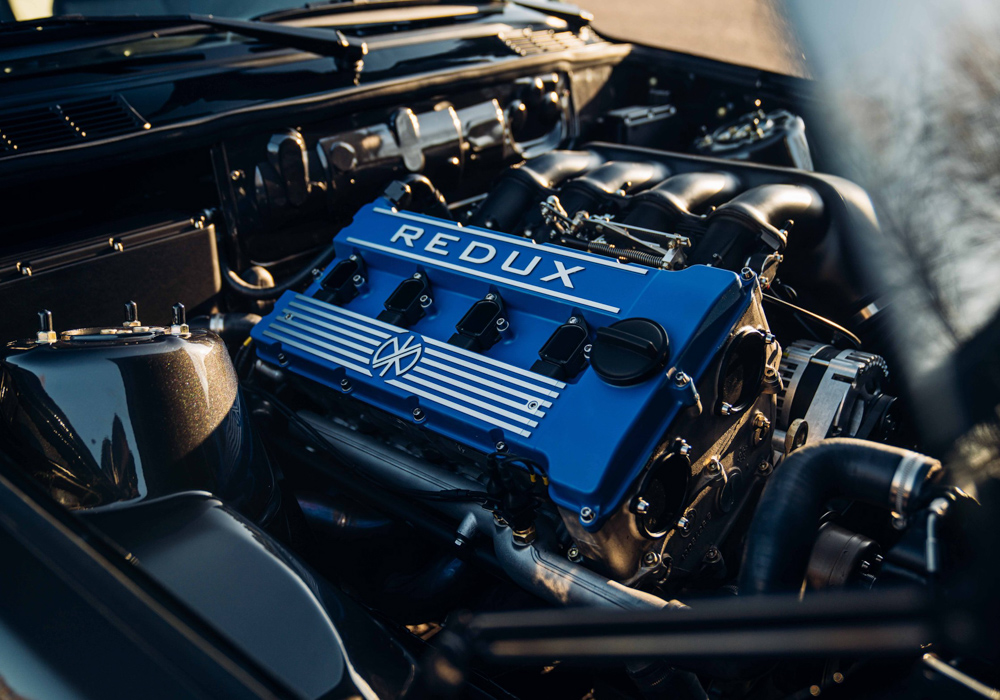 This brings us to the heart of this fascinating restomod: the engine. Even though it was probably tempting to fit a newer, more powerful block with six or even eight cylinders, Redux decided to stick with the original four-banger. However, the S14 B23 block was properly worked over and now features 2.5 liters of displacement, 95mm pistons, a BMW Motorsport crankshaft, a MoTeC M130 engine control unit, and more. If that is not enough for you, then you can also get an engine block milled from aluminum that produces up to 300hp and gives the Enhanced and Evolved a power-to-weight ratio of around 260hp per ton. All that grunt is transmitted to the rear wheels by a five-speed manual gearbox, while a limited slip differential is also standard.
Last but not least, Redux also lends a hand in the interior. The original charm of the M3 is being retained, but the 30 lucky souls who are rich enough to buy one can, of course, decide freely how and (above all) which materials they want to equip their reborn M3 with. In addition to leather, Alcantara and a golf ball gear knob, customers can also order a sound system with a hidden control unit to complete the '90s feeling.
There are few limits to customization, provided customers have the necessary funds and lots of patience. Redux specifies the conversion and delivery time at 18 to 24 months, but since each and every one of the 30 planned restomods is absolutely unique, no exact price information is available. Prices start at around £330,000, which corresponds to almost P22,730,000 at the current exchange rate, and that is not including the donor car. You may order one on this website. Alternatively, you could get a stock M3 E30 and an M3 CSL (E46) and still have plenty of change left. What would you do?