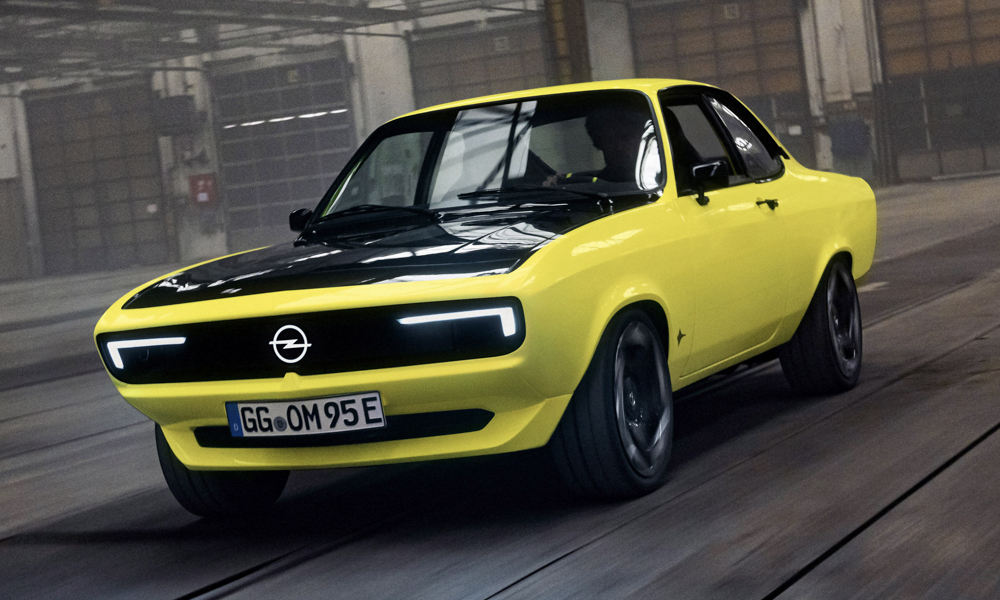 Electric restomods are a thing now, apparently. We've seen unofficial examples such as the Totem GT (based on an Alfa Romeo Giulia GTA), and manufacturer projects like the modernized Hyundai Pony. It's now Opel's turn to take the spotlight with what it calls the Manta GSe ElektroMOD.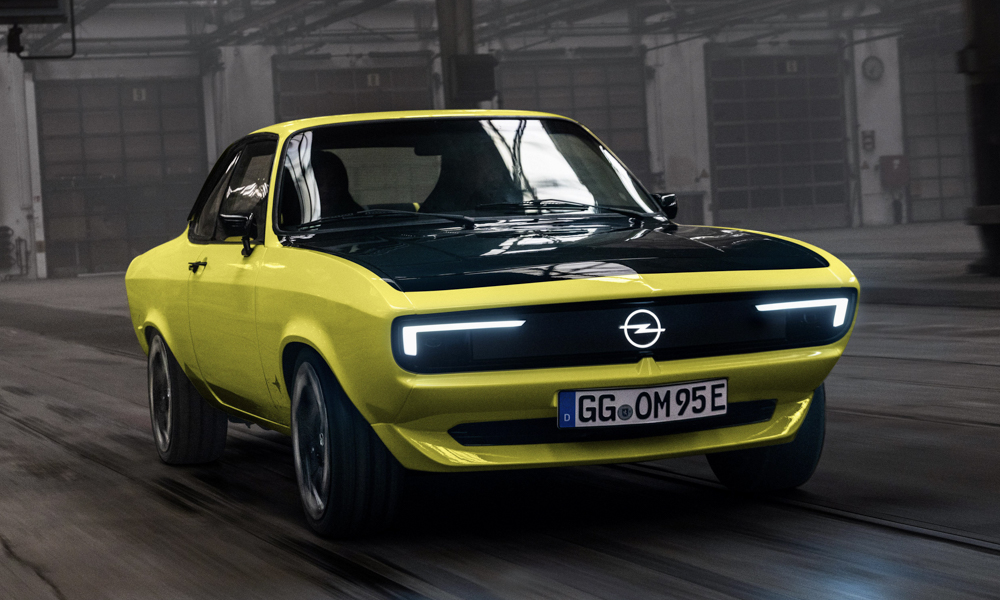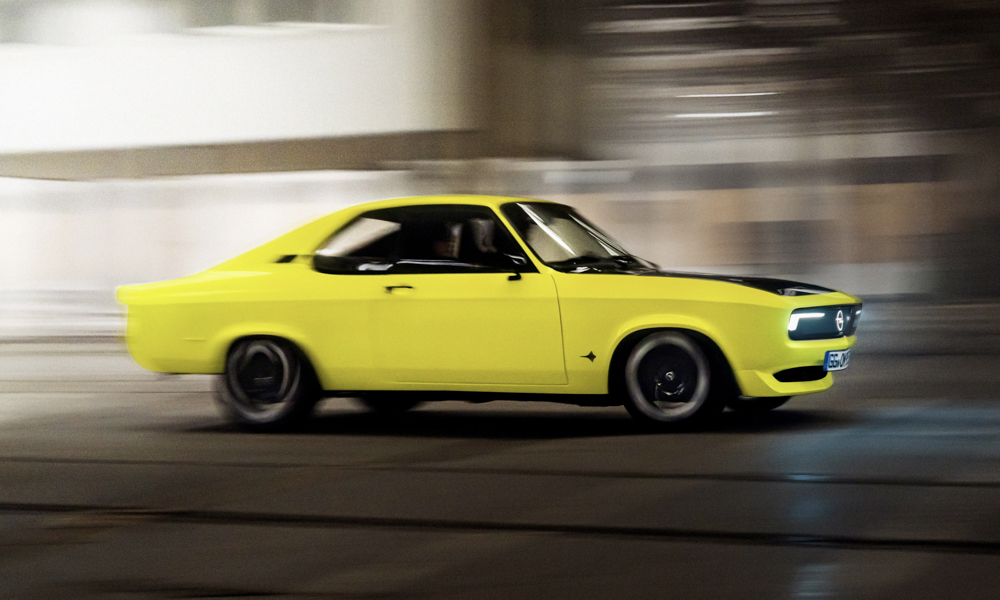 It's based on the Manta A, one of the brand's iconic cars from the 1970s. But unlike the original, Opel tosses out the four-cylinder engine in favor of an electric drivetrain producing 145hp and 255Nm—all sent to the rear wheels.
It also delivers something that other restomods don't have—a proper manual transmission. The four-speed gearbox can be used as a traditional stick shift, or the driver can simply leave it in one gear and drive the Manta like any other electric vehicle.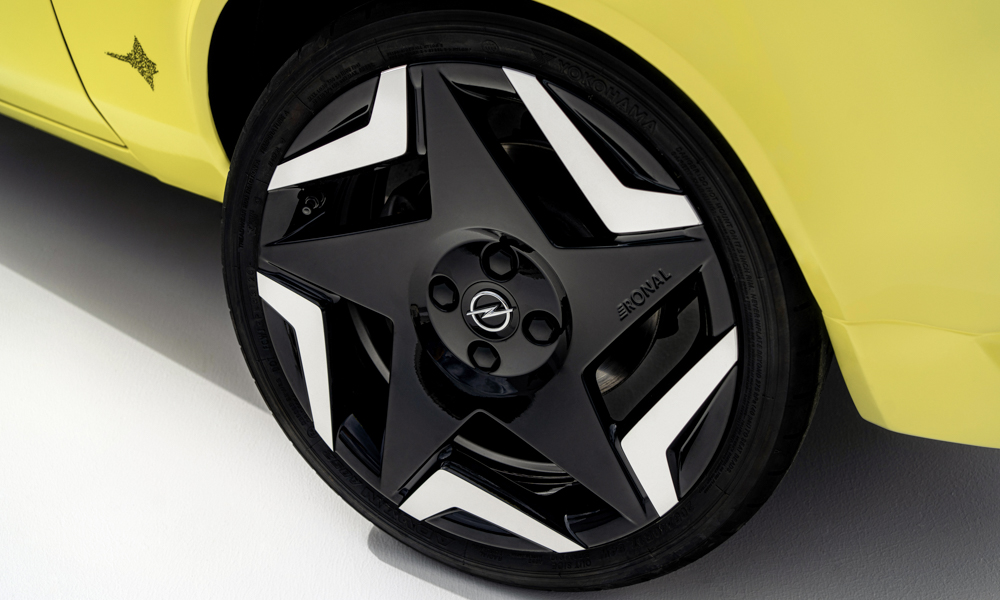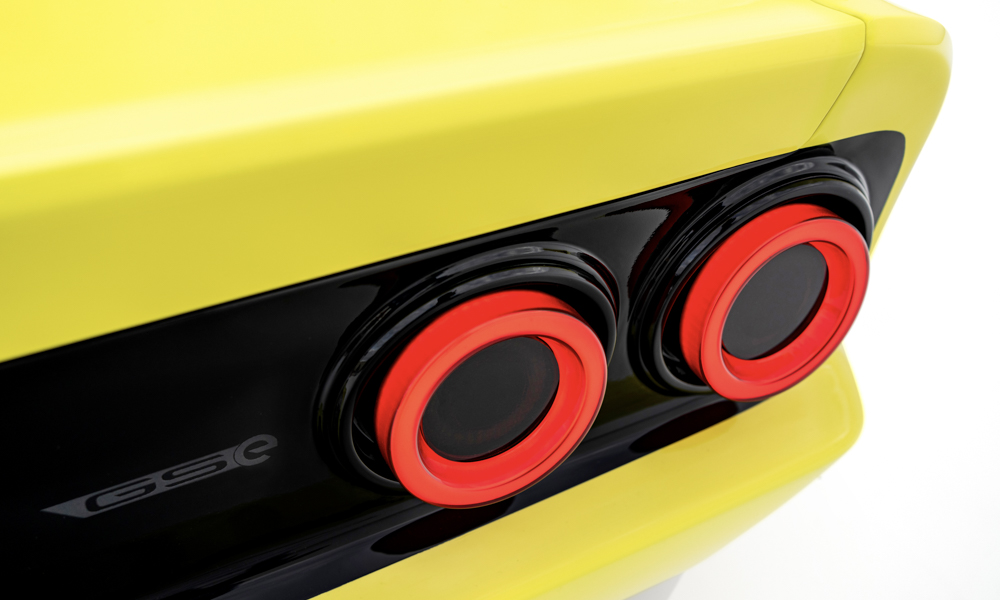 The output figure may not sound like much compared to modern EVs with gobs of power on tap, but Opel's aim is to make the driving experience as close and as enjoyable to the original Manta as possible. For context, the 1974-1975 Manta GT/E was the most powerful of its type with 103hp.
You get a 31kWh battery pack good for an average range of around 200km. It also uses tech from some of the brand's production EVs like a regenerative braking system, and a 9kW onboard charger compatible with AC outlets (four hours to a full charge). No crazy experimental gadgets here.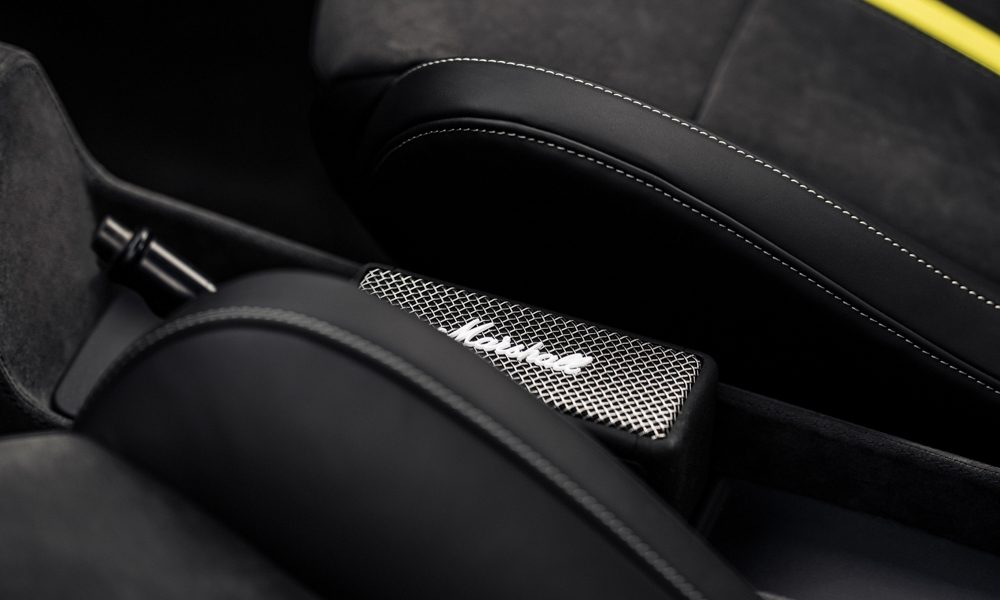 There are 17-inch alloy wheels, neon-yellow paintwork with a black bonnet (like the original), and LED lighting all around. The 3D taillights, in particular, pay homage to the classic Manta's rear lamps. The loudest thing in this project car is the "Pixel-Vizor," a screen that's located where the grille would be.
This LED panel can display some admittedly cheesy messages like "My German heart has been ELEKTRified" or "I am on a zero e-mission"—whatever—along with an animated manta ray swimming across the entire screen. Personally, we'd prefer it showing the Opel thunderbolt logo.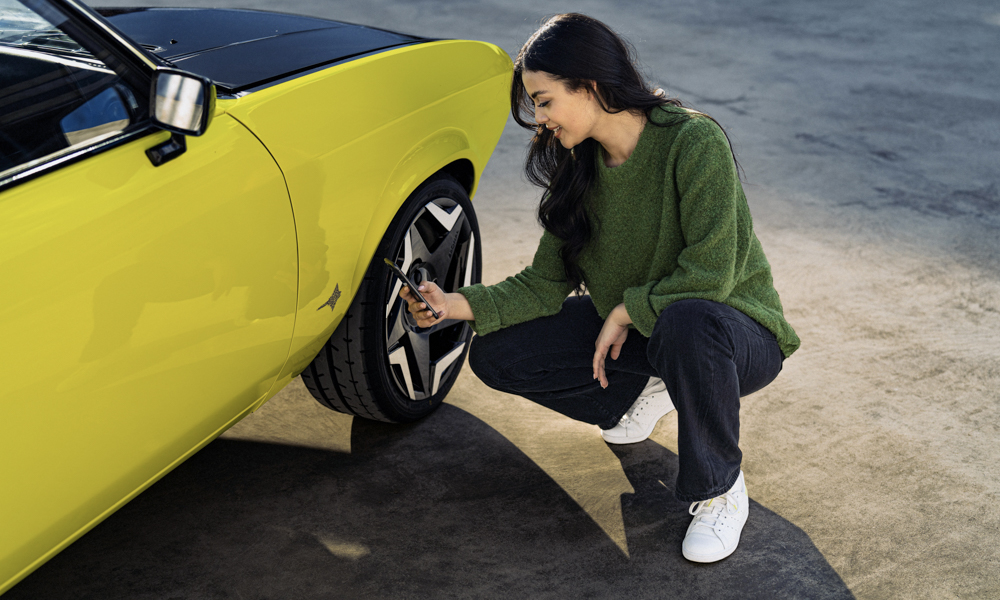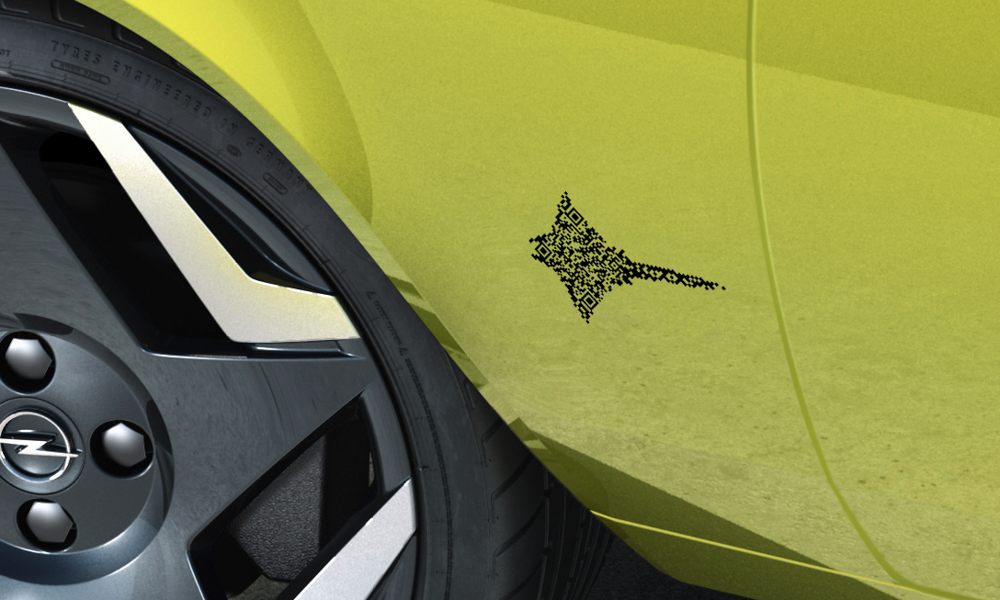 The car's interior is a mix of retro design and modern tech. Instead of analog instruments, 12- and 10-inch touchscreens take up most of the dashboard. Interestingly, the sound system consists of a single Marshall Bluetooth speaker. Lastly, you get a classic three-spoke steering wheel, and sports seats in black with yellow stripes.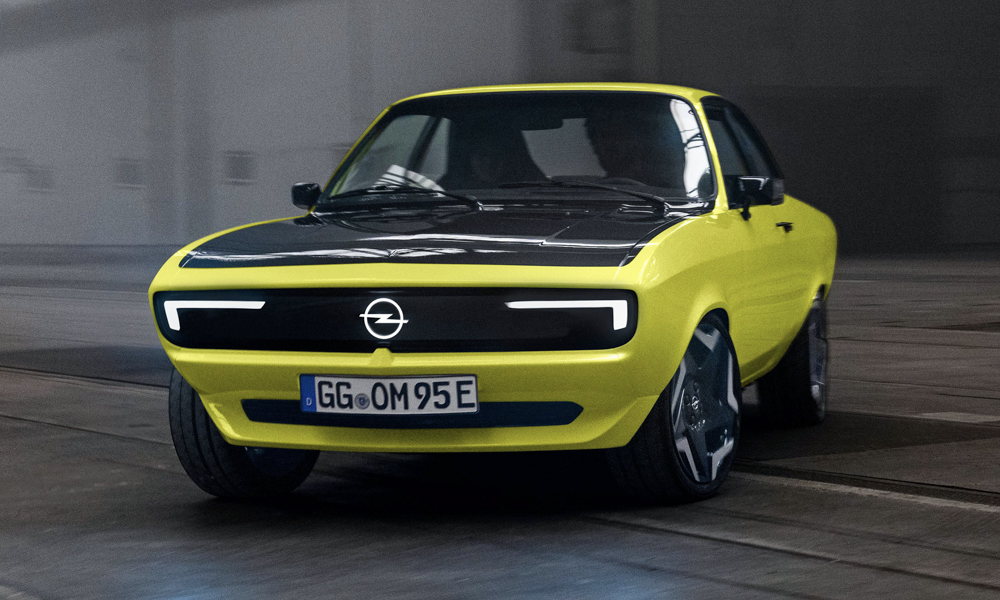 Opel says that the electric Manta is a one-off project to "prove that electric driving can be fun." We totally get it, so we'd appreciate it the automaker could make it viable for mass production even if it's just for a short time only.