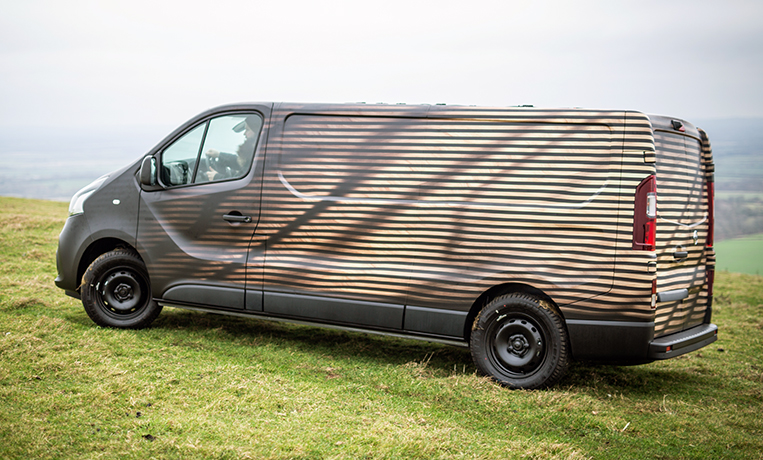 Vans seem to be the ideal blank canvas for anything that needs to be on the go. They can be mobile lounges with an Xbox gaming console and a pair of leather-clad La-Z-Boys. Or perhaps a food truck serving piping-hot bowls of ramen. Well, for those who want something that they can park in some random spot for pastime or professional carpentry, Nissan thought of creating this.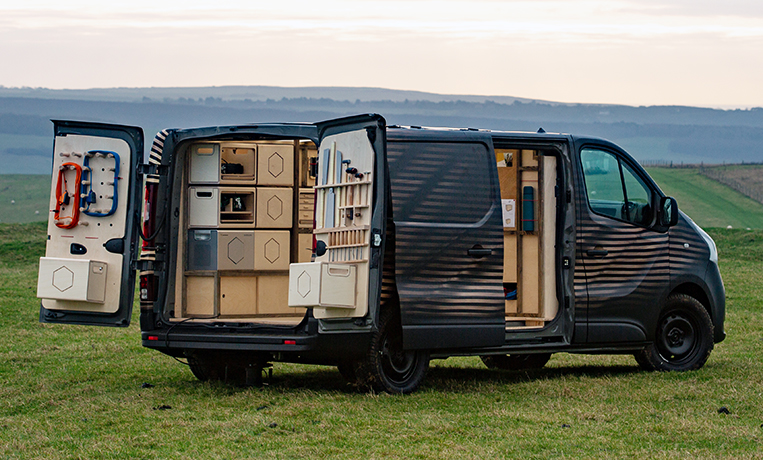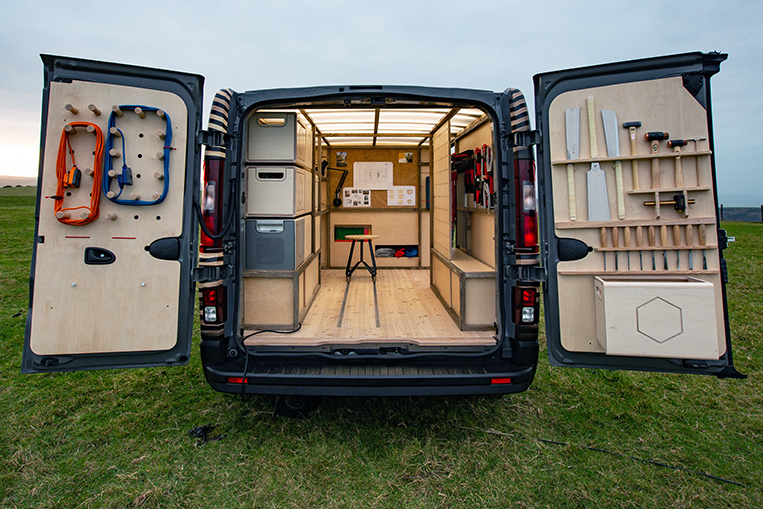 Nissan's NV300 commercial van is as versatile as they come. And it certainly doesn't mind being covered in sawdust. Which is why renowned British design house Studio Hardie has turned it into the concept van you see here. The one-off vehicle is basically a self-propelled, self-contained toolbox for practically everything that a roving woodworker would need.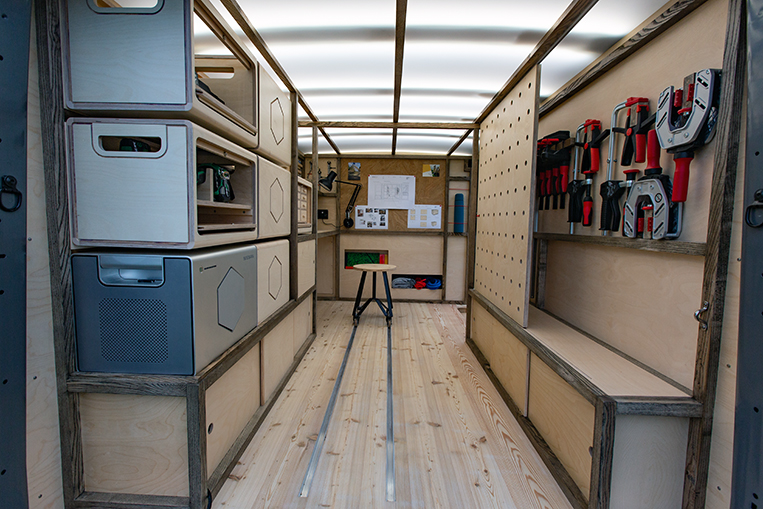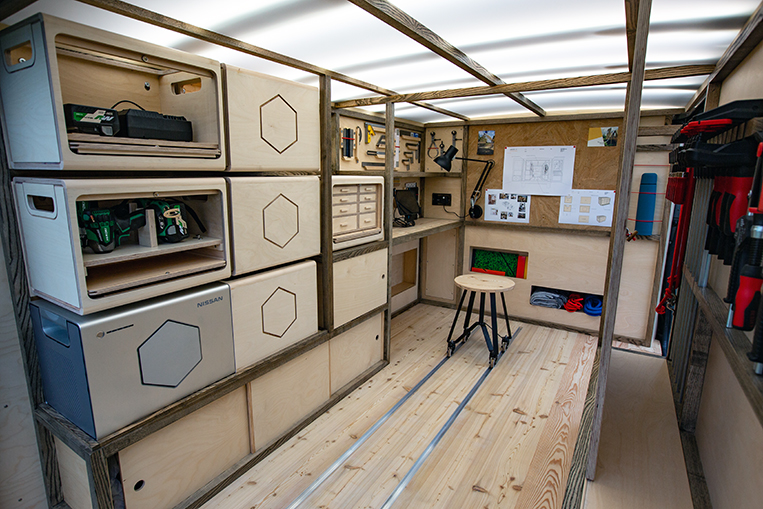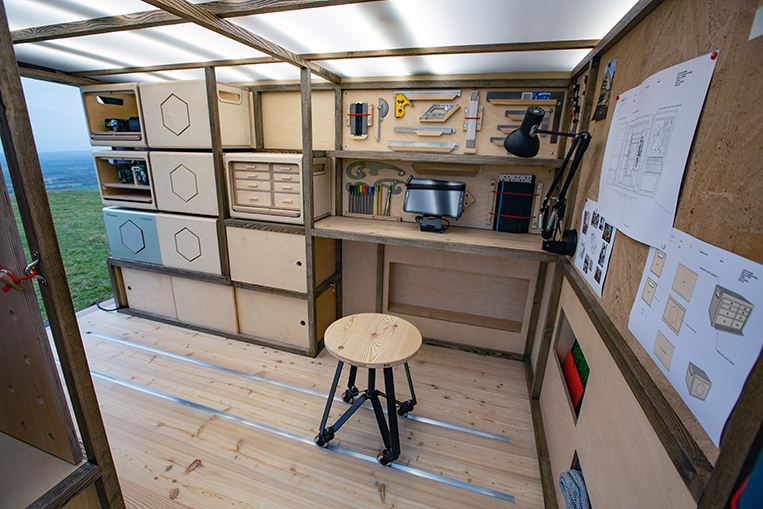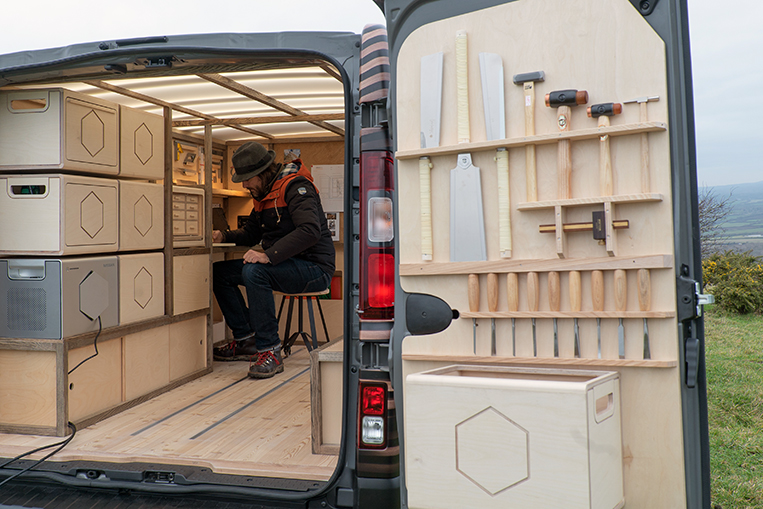 Inside the NV300 concept van are shelves, storage bins, and cubbyholes to neatly keep and organize the tools of even an obsessive-compulsive carpenter. The NV300's rectangular cargo bay lends itself well to maximizing its available storage capacity, ideal for installing straight-edged furniture such as cabinets and workbenches. In addition, modular items like boxes can be placed side-by-side and on top of each other, minimizing wasted space.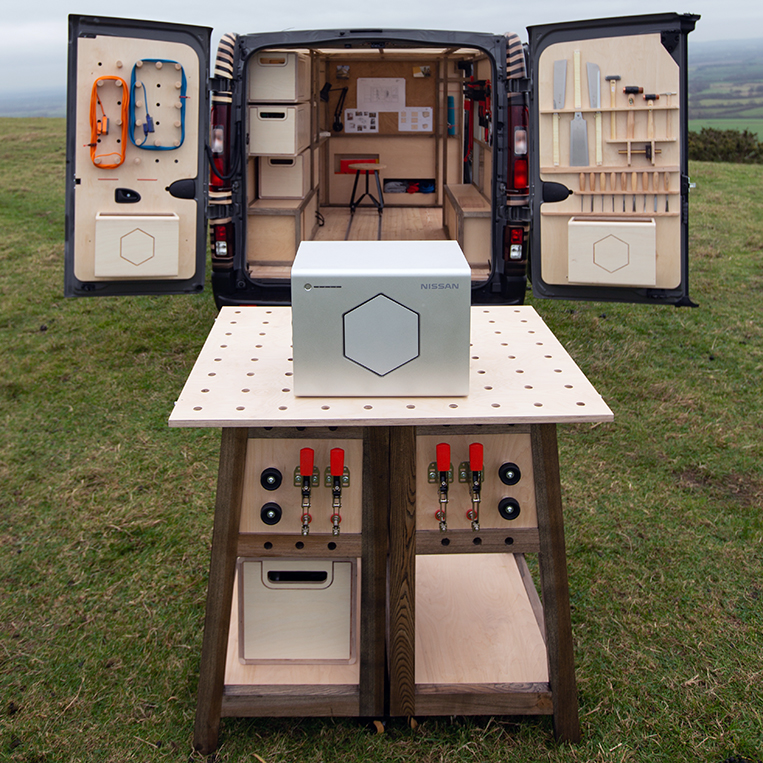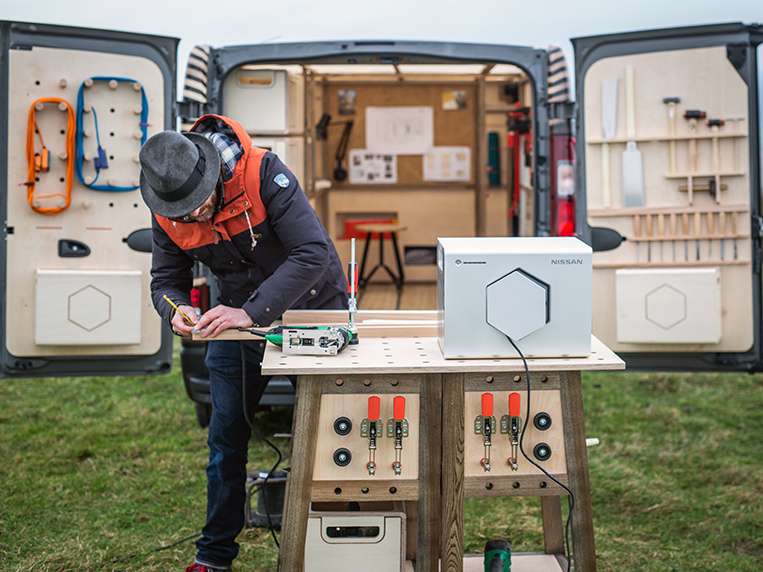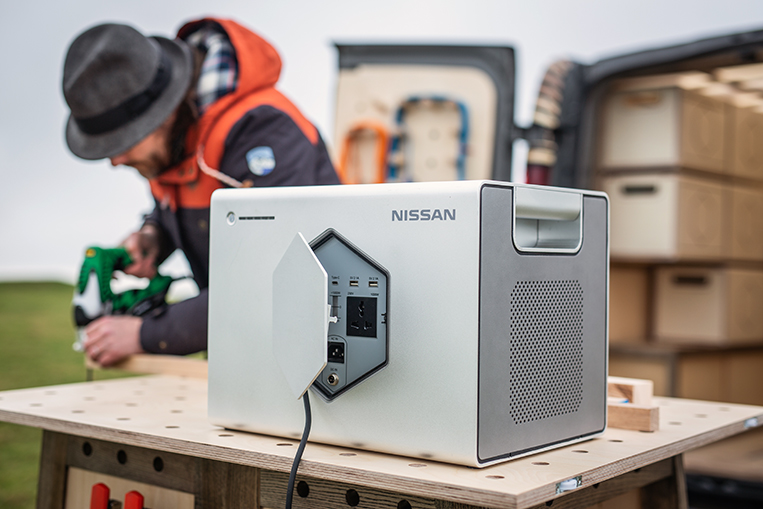 Aside from the quality timber inside the concept van, the Nissan Energy ROAM portable power solution makes it environment-friendly. Made from Nissan Leaf batteries that have gone past their shelf life, this power source has a storage capacity of 700Wh and can easily supply the electricity needed for such power tools as jigsaws and drills. It's an impressive way of giving new life to something that would normally be considered toxic scrap material.
While this concept van is the only one of its kind in the world—it was unveiled at the recently held Brussels Motor Show in Belgium—it shows the versatility of the Nissan NV300 in meeting even the quirkiest needs of vehicle owners.