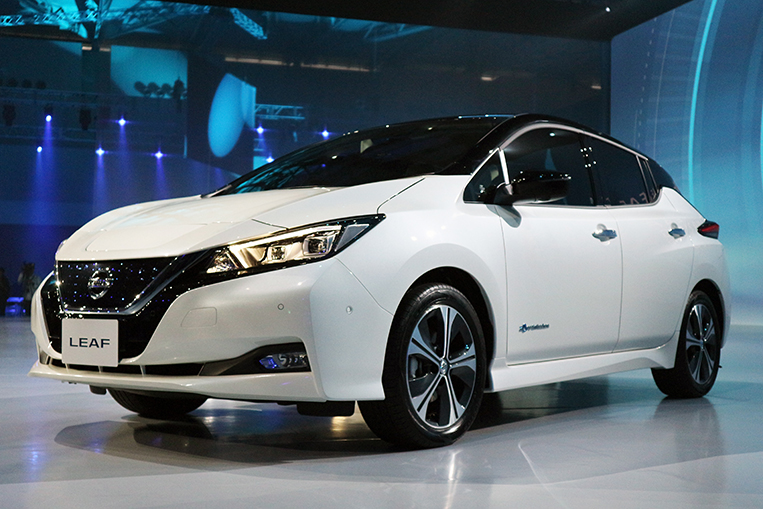 When the first-generation Nissan Leaf—a fully electric car that hit global markets in 2011—won both the Japanese Car of the Year and European Car of the Year awards, it gave us the suspicion that the planet was hurting so badly that a mass-market green vehicle was needed to make things right. The feeling was right on the money, because the Leaf went on to sell around 300,000 units despite looking like a toad.
The company's bet on electrification also seems to be paying off for Nissan as it is the next propulsion of choice among most automakers. Even industry leader Toyota has some catching up to do, having put most of its corporate eggs in the hybrid-engine basket. One of the hottest brands in the business today, Tesla, deals exclusively in electric vehicles, and it has overtaken both General Motors and Ford in market valuation. Of course, Nissan is quick to point out that it enjoys a significant advantage in EV reliability even when matched against Tesla, with the Leaf having already logged a total of 3.5 billion kilometers with minimal fuss.
There's just one problem for Nissan, though: Tesla's cars are beautiful, while the original Leaf is ugly.
What if Nissan makes its best-selling electric car attractive?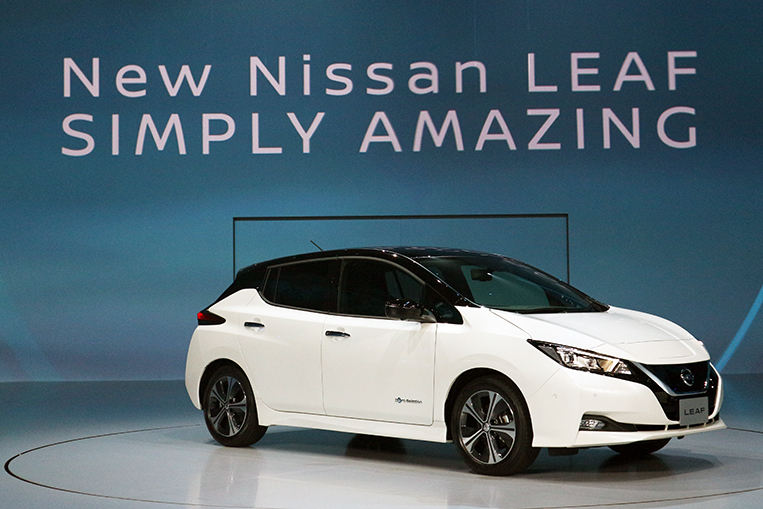 Well, that's exactly what the company did. We flew to Japan to witness the global launch of the all-new, second-generation Leaf. Boy, what a difference a model generation makes. The new Leaf is stunning now, with tighter lines and sleeker curves that wouldn't look out of place on a European hatchback. Bear in mind the previous iteration resembled a frog and still sold well. This new model will surely fly off the showroom floor when the Japanese market receives it first come October 2nd.
All three technologies—electrification, autonomous driving, and connectivity—are now available in a single automobile
Besides pleasing your eye, the new Leaf will impress your inner car geek. This ride is loaded with all the latest tech Nissan has to offer. The electric motor with a 40kWh battery is a huge improvement from the one that propelled the first Leaf. Power jumps 38% to 148hp, while torque goes up 26% to 320Nm. Driving range from a single full charge is 400km, more than doubling the outgoing model's 160km reach. That's good enough to take Manila residents all the way to Sagada. Normal charging takes eight to 16 hours, depending on the source output, while quick charging (up to 80%) takes just 40 minutes.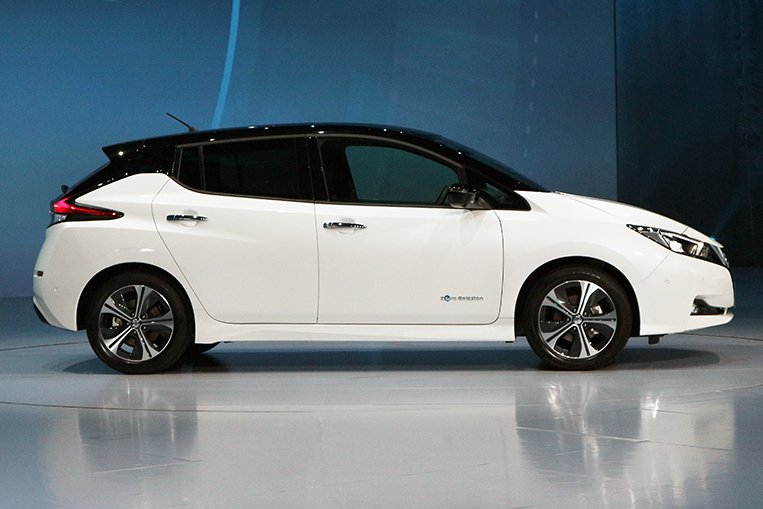 Nissan is most proud of the new Leaf's ProPilot autonomous drive technology. This EV can parallel-park itself and stay in a single lane on the highway. It also boasts the so-called e-Pedal, which allows the use of just the accelerator pedal when cruising, decelerating and stopping. Short of enabling the Leaf to drive itself, this suite of features makes for convenient and stress-free motoring.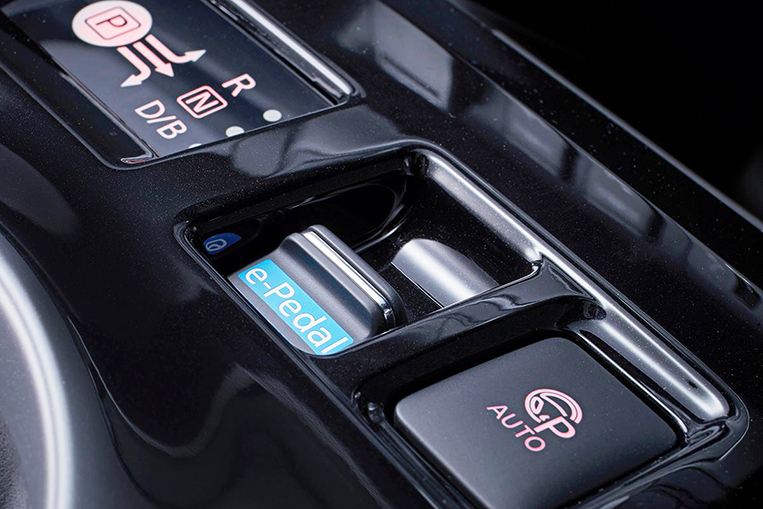 The Japanese carmaker likes to call the advanced technology found in the new Leaf "Nissan Intelligent Mobility." And with its NissanConnect system, this car supposedly links its driver and passengers to other similarly equipped vehicles and even communities. So yes, all three in-demand technologies—electrification, autonomous driving, and connectivity—have been made available in a single automobile that people can buy today.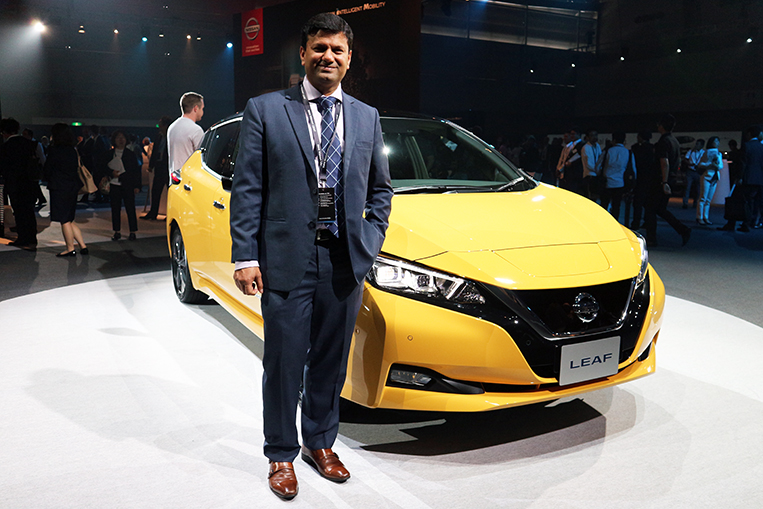 That's if you live abroad. Nissan Philippines president and managing director Ramesh Narasimhan admitted that our market might not be ready yet for the Leaf. For one, we lack the infrastructure (read: EV charging stations) to support the sale of electric cars.
"The government has to show the way," Narasimhan told us. "They can begin with the airport, for instance. Make the airport fleet all-electric. Make it an EV showcase for everyone to see. Or the President can make Davao City an EV hub. You can't accomplish anything with just 10 units or so running around here and there. People want to see real-world results in concentrated areas."
Who knows? If all electric vehicles look this good, it won't take long until Filipino car buyers start clamoring for these environment-friendly movers.