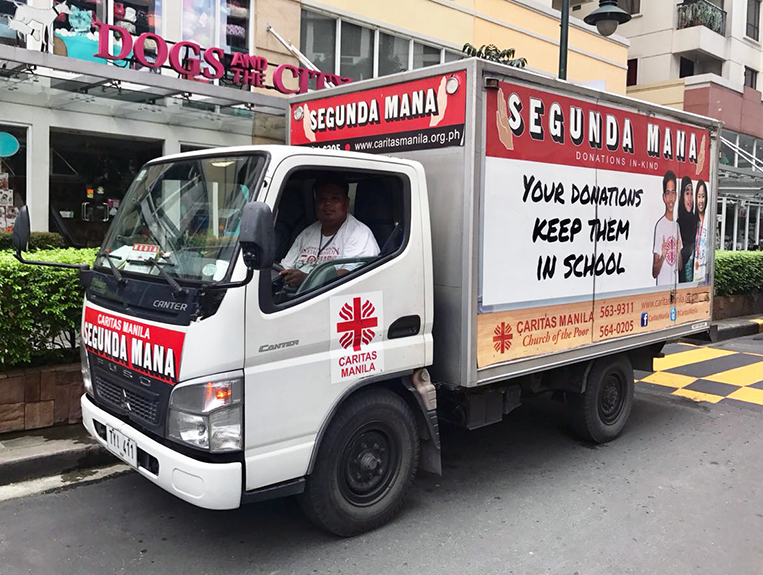 If you are feeling charitable this Christmas season—or if you're simply decluttering and have pre-loved items that may still be of use to others—but also growing tired of driving out in holiday traffic to deliver your donations to the needy, Caritas Manila's Segunda Mana program may just be the solution.
Segunda Mana, which literally translates as "secondhand," is the nonprofit organization's donate-in-kind fundraising project that collects items that you no longer use. All you need to do is contact Caritas Manila to schedule the pick-up of your donations, and a Caritas truck will be sent to your location to get the goods. Proceeds from the sale of donated items fund the group's various programs for the poor.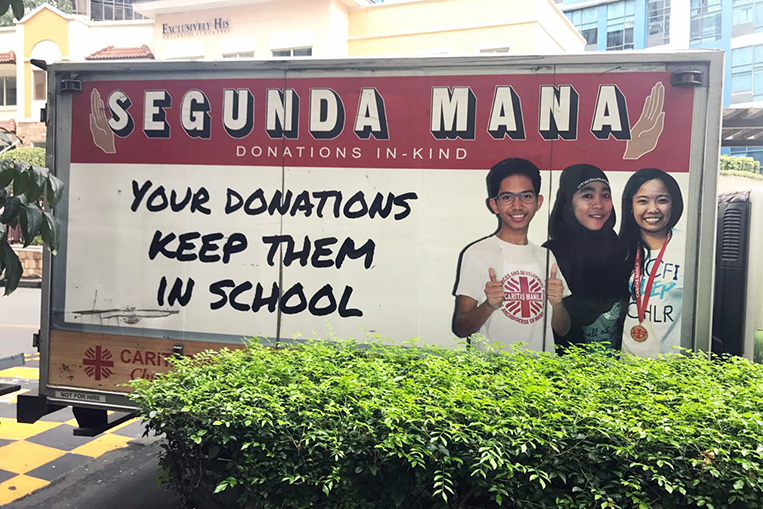 The following in-kind donations are accepted:
New or pre-loved apparel, footwear, accessories, toys, appliances or furniture, which have value and may be sold;
Old stocks and slow-moving inventory (in the case of businesses) that may still be used; and
Idle goods that consume storage space in your home which are still reusable or recyclable.
Caritas Manila is the social services arm of the Archdiocese of Manila, with the mission of empowering the poor toward total human development.
Start checking your stuff today for items that could bless other people. When you find some, there's no need to sit in traffic or waste fuel just to deliver these gifts to their recipients—you just call these numbers:
+63 (2) 563-9311;

+63 (2) 564-0205;

+63 (999) 794-3455;

+63 (905) 428-5001; and

+63 (929) 834-3857

.