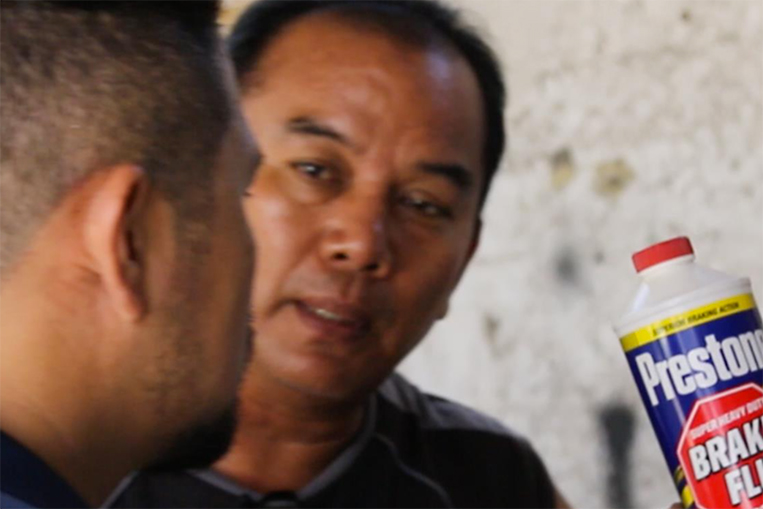 Prestone—the brake fluid and radiator coolant brand of the Clorox Company—is celebrating its 90th anniversary this year with a CSR-slash-marketing campaign called "Anak Ng Mekaniko Scholarship Program." It's basically a search for nine worthy children of car mechanics who deserve to earn a college degree but can't afford to due to financial reasons.
The following statement is tucked into the press release:
Prestone values the contribution made by auto mechanics to the brand's success. After nearly a century of milestones, we hope that this program will add to the brand's many firsts. All of these will not be possible without the support of loyal Prestone users, especially the local auto mechanics who journeyed with us in our effort to ensure the safety and security of drivers and their vehicles.
Indeed, Prestone's business has been built on the backs of hardworking car mechanics. And now it's time to give back some of the fruits of their labor via this scholarship program. Why nine candidates? We suppose it's because 90 would be so much more expensive to fund.
Anyway, here's how the search will be conducted.
The "Anak Ng Mekaniko Scholarship Program" is open to all high school graduates, graduating senior high school students, passers of Alternative Learning System or Philippine Education Placement Test, as well as those individuals who want to go back to school to complete their college education.
Qualified scholars, as already mentioned, need to be children of automotive mechanics or technicians. They must also be Filipino citizens, "with at least a general weighted average of 80% (or its equivalent grade) during the previous year level." They also need to furnish Prestone with an employment document certifying that at least one of their parents is an auto mechanic. If said parent is a self-sustaining neighborhood mechanic, a barangay recommendation will suffice. Oh, and there's also the required BIR proof that the family's annual gross income is not more than P300,000.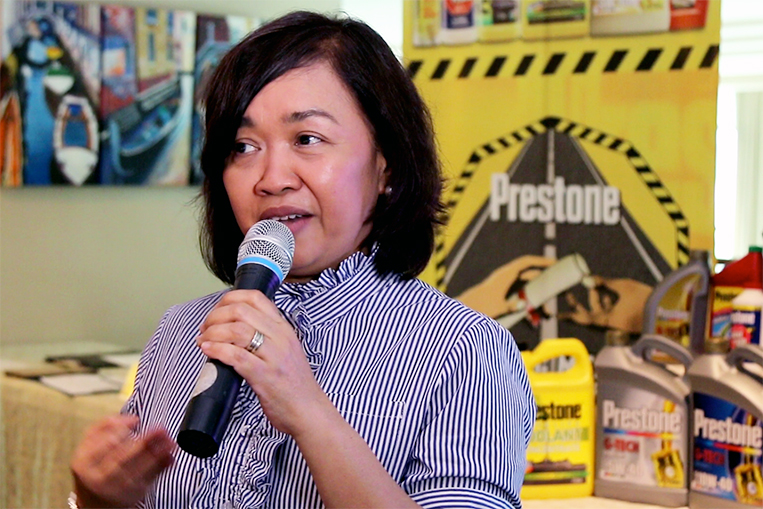 Candidates who are still qualified after all of that filtering are then asked to write an essay (Filipino or English) with the following theme: "I am a proud anak ng mekaniko (child of a mechanic)." The essays will be judged based on content (50%), style and originality (30%), and grammar and syntax (20%).
Next, they need to fill out an "Anak Ng Mekaniko Scholarship Program" form, and then get a cap or label of any Prestone product (that's the marketing/sales part, because someone has to pay for all of this, you know).
Applicants have until February 15, 2018, to accomplish all of the above requirements.
Now, how to submit? The press kit includes an instruction that says there will be Prestone coordinators who will go around barangays and receive the entries. The only problem we see here is that these coordinators might not be superhuman enough to cover every last village in the country. In which case, applicants may just send their entries to this address: Themeactive, Unit 206 State Condominium IV, Ortigas Avenue, Greenhills, San Juan City, Metro Manila.
A total of nine scholars will be selected: two from the Greater Manila Area, three from Luzon, two from Visayas and two from Mindanao. These young kids will get a full-scholarship grant to complete a course of their choosing at STI Colleges. Besides the tuition fee, they will also be given a stipend and a budget for books and other school necessities.
If this article confused you more than it provided enlightenment, you may get in touch with Prestone via Facebook. May the nine scholars be truly deserving of this corporate PR philanthropic benevolence.