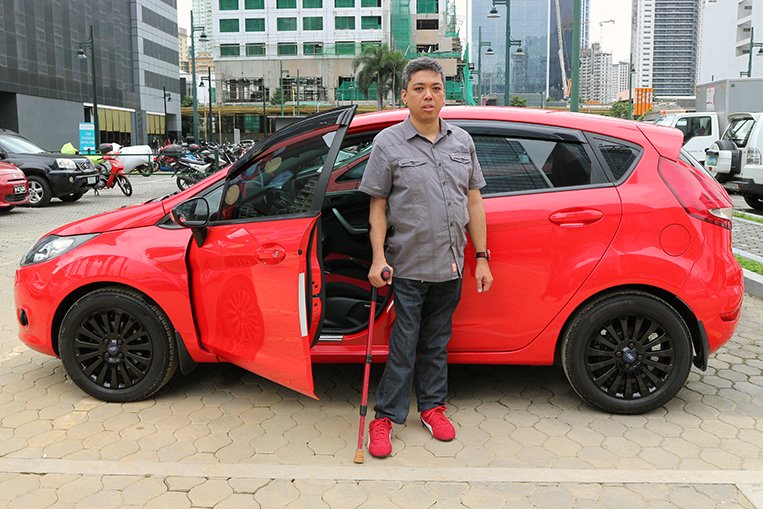 Commuting in the Philippines has been described as multi-modal. There are many ways to get around the megalopolis. There's the ubiquitous jeepney, bus, taxi, FX/UV, tricycle, pedicab, habal-habal, commuter rail, and the occasional ferry boat. Figuring out which combination to take can be quite a challenge since the longer the commute, the more likely your mode of travel is broken up into several modes. In other advanced countries, the two main modes are commuter trains and buses. Looking at their routes and stops is like taking a peek at a city's vascular system: a complex network of arteries and veins that connect vital organs.
As well as a test of endurance, getting around the city is also a test of patience. Ideally, there should be a transport masterplan for any major city. Take a look at the subway maps of Hong Kong, Tokyo or London, and immediately the complexity can be overwhelming. Upon longer inspection, however, you'll find a spatial logic to everything from the way the railway lines fan out, interconnect and crisscross the entire city. There are multiple switchovers when you need to hop onto another line to access other stops. It's a commuter's utopia for someone coming from the Philippines, where the two major commuter rail lines don't even have a fully interconnected common station. It will be a few years before that becomes a reality.
The fixed-route bus lines here are also a far cry from the city buses in other developed countries where the lines and stops are all properly laid out. The graphical information available at the stops are all designed for maximum legibility and comprehension. Here, bus stops seldom have full information on the routes and the trip schedules.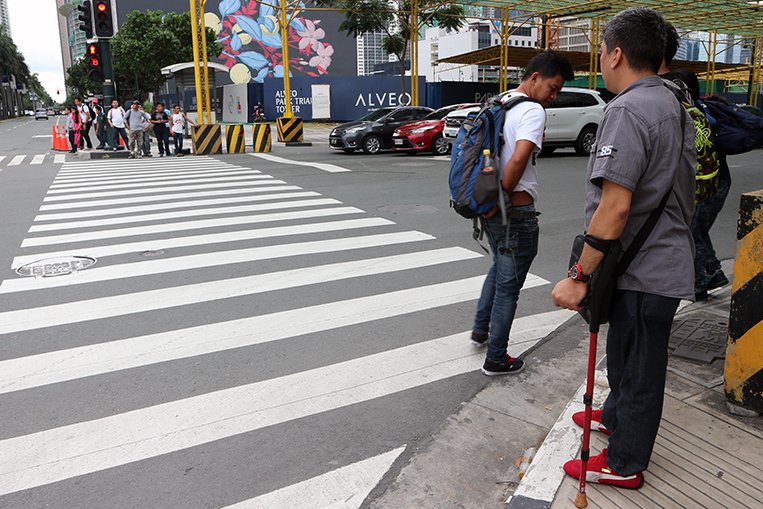 Like most city-dwelling Pinoy, I've learned to adapt to several ways of commuting. Up until four years ago, that is. As a person with disability, the difficulty curve steadily increases with the passage of time. Because of my limited mobility due to polio, climbing up or getting down any sort of stairs is always an increasing challenge the older I get. You could imagine how hard it is for me to get up and get down on jeepneys and buses. Whenever the MRT elevators or escalators break down at the stations, it takes a lot of effort on my part to get up to the station and board the train. During the pre-ride-sharing days, I also spent a fortune on taxi fares since it was usually my last option.
In 2013, I decided that I'd had enough and took matters into my own hands. I bought a car. With my one good foot, I was able to operate the pedals of a vehicle with an automatic transmission. With only two pedals to deal with, it was as easy as driving a go-kart. Or so they said. I enrolled in a private driving school so I could be formally educated on proper vehicle operation and the rules of the road. After a month or so of driving lessons, I went from being a commuter to being a driver.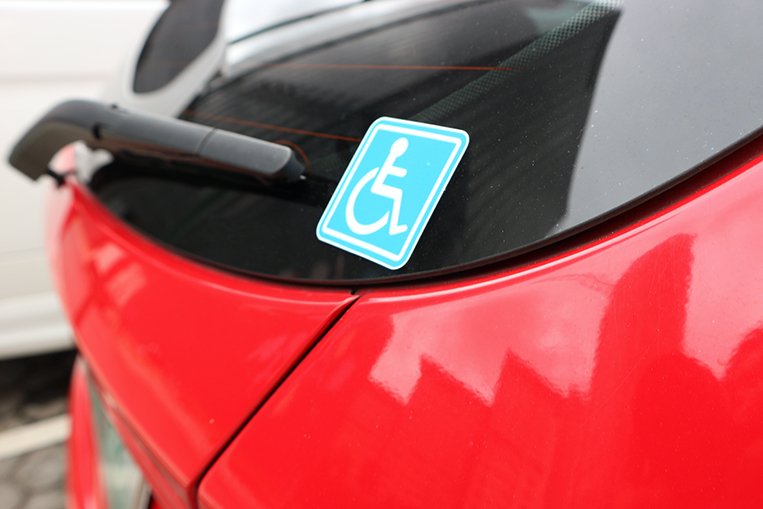 Strange as it may sound now, but four years ago, it seemed driving around the city wasn't as frustrating as it is now. Traffic was already bad then, but somehow I didn't feel it was a soul-sapping exercise like it is today. Driving was still quite bearable back then. Enjoyable, even.
A quick scan of the news will tell you that the volume of vehicles on the road continues to increase from year to year. In the first quarter of this year alone, more than 100,000 units were sold and almost all of them were private vehicles. Considering the fact that the road network in the city hasn't really expanded, and authorities are still struggling with traffic management, perennial vehicular congestion is unlikely to go away. To give you an example, during peak hours, it can take me up to 20 minutes to travel 300m from my house to get to Wilson Street in San Juan City. To get to Shaw Boulevard, which is just 800m away, it can take me up to half an hour.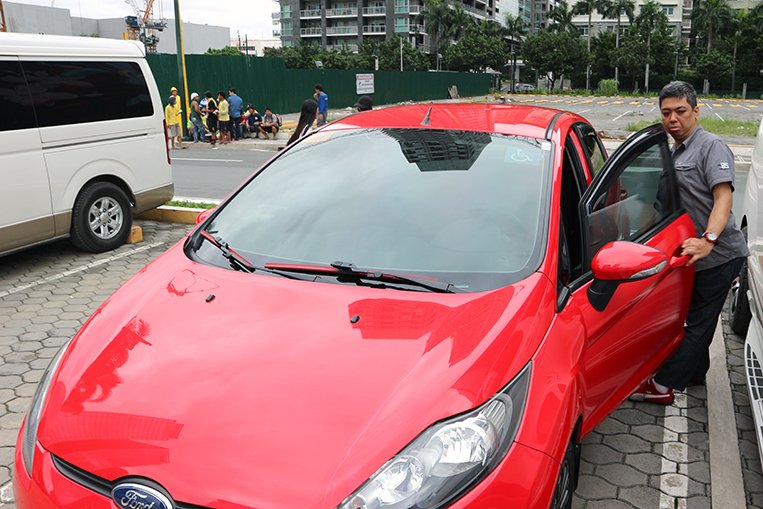 As my motorcycle-riding friends would say, a car is a cage. Sure, there's air-conditioning and access to a banging audio system, but it's still a cage. What happens to folks who—to borrow a line from the late great Chris Cornell—broke their rusty cages and ran? To them, traffic has become a minor inconvenience compared to the life-draining activity that cage riders have to experience on a daily basis.
If George Orwell wrote about how to deal with traffic, it would probably sound something like "four wheels bad, two wheels good." I have a friend who drives a car who seems to take this to heart. On clear days, he regularly rides a bicycle. Considering that our roads have a long way to go in terms of fully accommodating cyclists, this person is someone I really look up to. Due to my physical condition, it is difficult for me to go on two wheels. Aside from the environmental benefits such as reduced carbon footprint, my friend (who used to be on the heavy side) has achieved his ideal weight. Based on his riding data posted on his social media account, he regularly does more than 100km on a single trip. To me, that sounds quite a feat.
Instead of just sitting on a bench, it would be more invigorating if I were going around the oval on a bicycle
On weekends, the UP Diliman Oval is closed to vehicular traffic to accommodate folks doing several laps on foot or on a bicycle. For someone who is often stuck inside a car, having a canopy of leaves above your head as you inhale the petrichor wafting from the grassy floor is an energizing experience. I imagine that rather than just sitting on a bench, it would be more invigorating if I were going around the oval on a bicycle.
These are the simple but priceless things that most people should be doing right now. I wonder why some of them aren't out there happily pedaling and grabbing life by the handlebars.