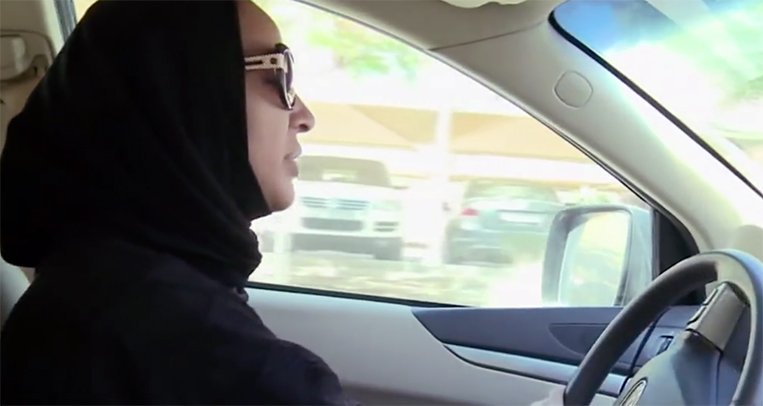 While women in Hollywood are fighting for equal pay between genders, their counterparts in the Kingdom of Saudi Arabia have been waging a war just for the right to drive an automobile. Yep, while ladies the world over have been wrestling with far more serious issues—suffrage, birth control, divorce—Saudi women just want to go for a joyride. Or drive themselves to work, period.
In this age when female artists like Madonna and Beyoncé can provocatively gyrate their almost-bare hips at the globally telecast Super Bowl, it is a jaw-dropping shock that girls in Saudi Arabia aren't even allowed to shift their own gears. One of the fears, apparently, is that if women knew how to drive, they would be tempted to have romantic trysts, become promiscuous and eventually wreck their families. Oh, yes.
Thankfully, all this madness is soon coming to an end. By June 2018, to be exact. On Tuesday, September 26, the Ministry of Foreign Affairs of Saudi Arabia officially announced that the kingdom is finally allowing its women to drive a car, as per a royal decree believed to have been championed by the Crown Prince Mohammed bin Salman. Pending the final recommendations of an appointed committee, the ruling is expected to be consummated no later than June 24 next year.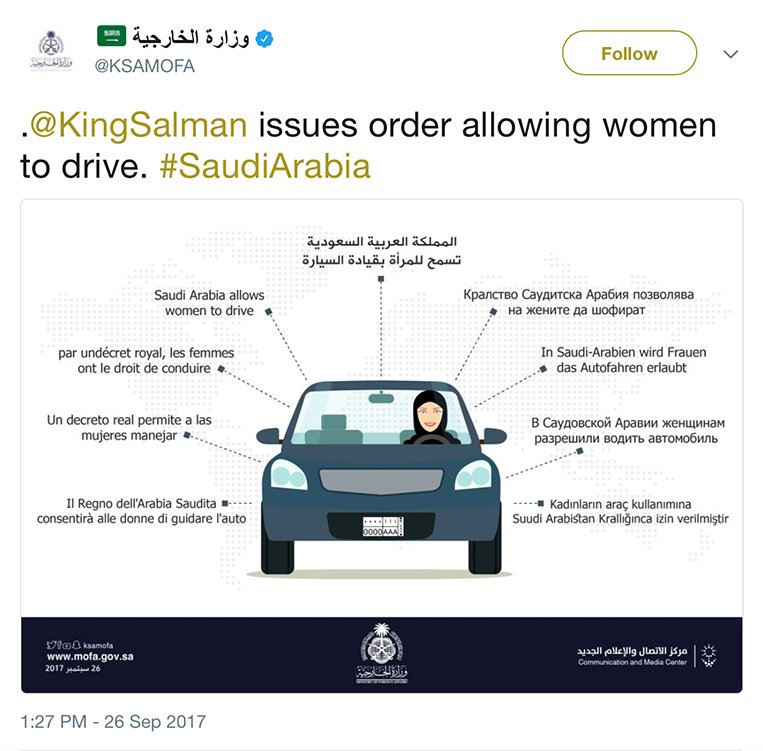 This development arrives as Saudi Arabia works to overhaul its society and boost its economy. Included in the long-term vision is the inclusion of more women in the workforce. Obviously, this goal would have been difficult to achieve if female employees had to keep asking their fathers or husbands to bring them to work.
In 1990, 47 women participated in the first openly held protest against the ban on female drivers. They got arrested, with some even losing their jobs.
In 2011, activist Manal al-Sharif was jailed for leading a campaign that clamored for women's right to drive.
In 2013, several audacious women took part in a driving campaign, defiantly operating motor vehicles and even filming themselves for YouTube videos. They, too, were hunted down by the authorities.
The days of protesting are now over for the women of Saudi Arabia. They will now be able to get their own driver's license. Now, if only their society would allow them to use their own names—but that's another story (and battle). In the meantime, it's time to celebrate with a parallel-parking contest.
Just kidding.