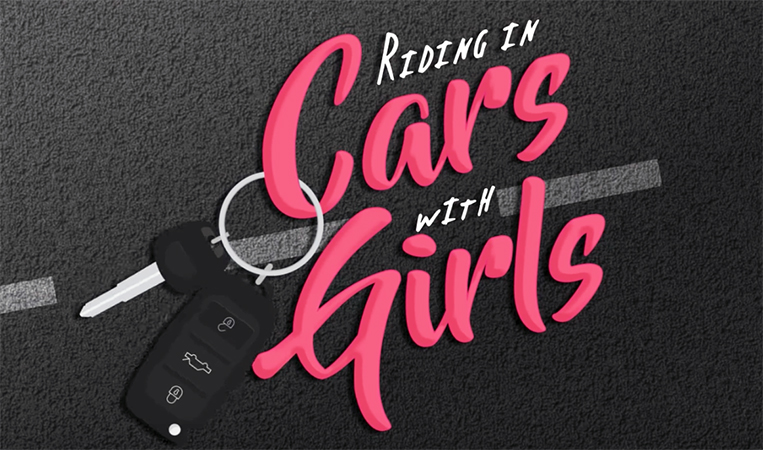 Who hasn't had a crush on Bianca King? We're sure you've been fond of the lady ever since you first laid eyes on her in some movie or magazine. But we'll give you another reason to swoon: She has a new online show called Riding in Cars with Girls. As the title suggests, the show features Bianca riding (and driving) cars with her female celebrity friends. The focal point of the video blog is Bianca teaching her friend Sam Rodriguez how to drive, with other pals hopping in to participate in Sam's motoring education.
We're not sure if this series—there have been five episodes so far—is a collaboration with Mazda (the girls have used two CX-5 units, one red and one white), but it doesn't sound like they're endorsing the Japanese brand in any way. Or maybe we just didn't notice because we were too focused on Ms. King. And who can blame us? She's too adorable. Here are 10 proofs of that.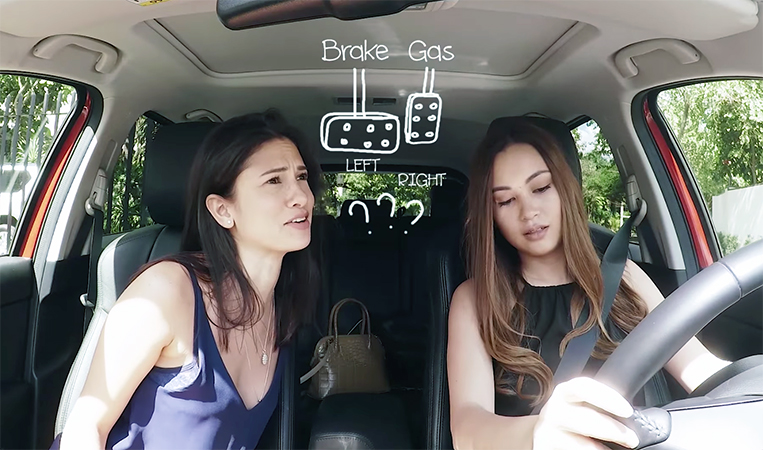 1. She has a hard time recalling if the brake pedal is on the left or the right. She also fails to tell her student that one has to put the shift lever in Drive before heading out. Yep, best driving instructor ever! We imagine LTO driving exam supervisors are like this. Except they don't have a pretty face.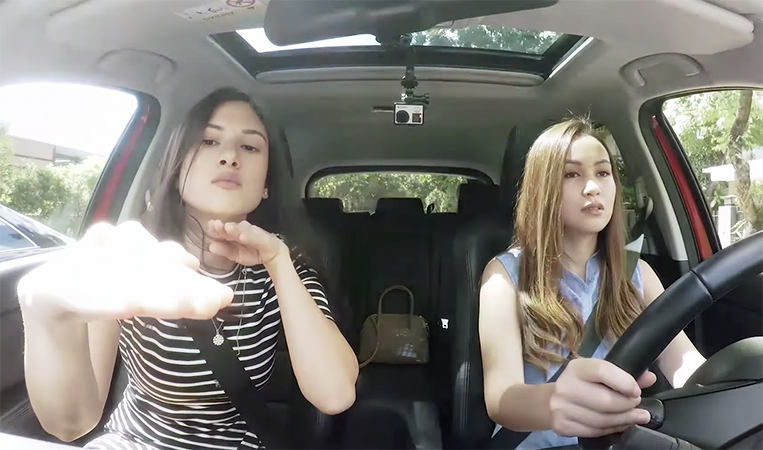 2. She illustrates how she figured in her first-ever car accident. Look at those hands. Only a girl who really likes cars can do that. Okay, we're just making that up. But still.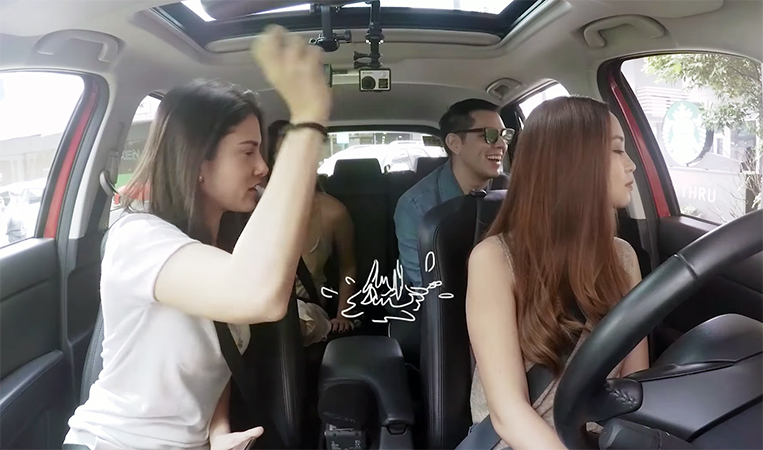 3. She orders her coffee at a drive-thru in a charming way. We're sure it's exactly how other people order theirs. But…are they charming?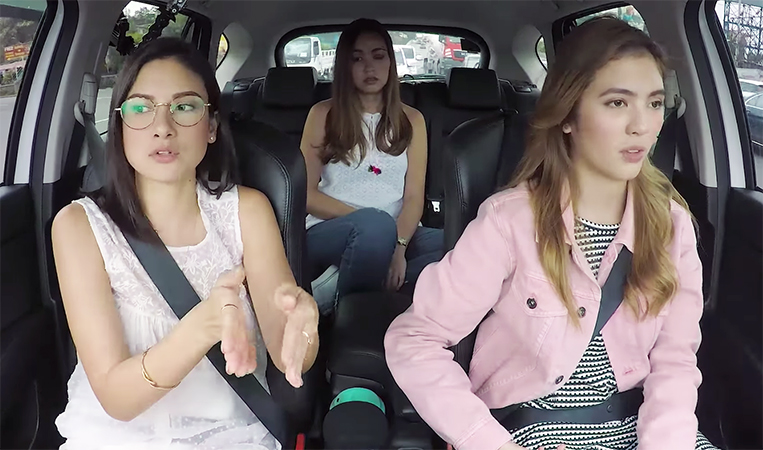 4. She advises her student to "be one with the car." We're sold. This is someone who's definitely into automobiles. You don't mouth off lines like that unless you've seen enough car movies. It sounds like something Doc Hudson would tell his protégé.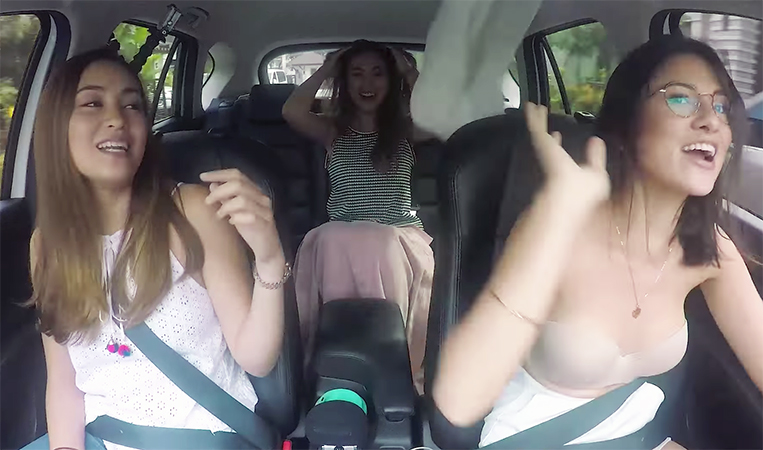 5. She gamely takes off her top during a game of "Never Have I Ever." A friend says: "Never have I ever peed in a car." Unfortunately, Bianca has, so she has to remove an item of clothing. She keeps her word, people.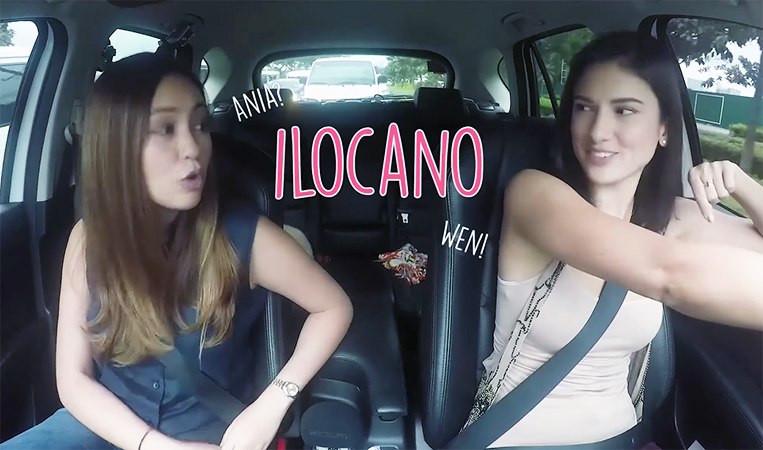 6. She speaks a little Ilocano. Apparently, Bianca's family is from Ilocos Norte, so there. Trust us: You want to hear her utter a few words from the dialect.
7. She says she likes the Mercedes-Benz G55 AMG. OMG. Enough said.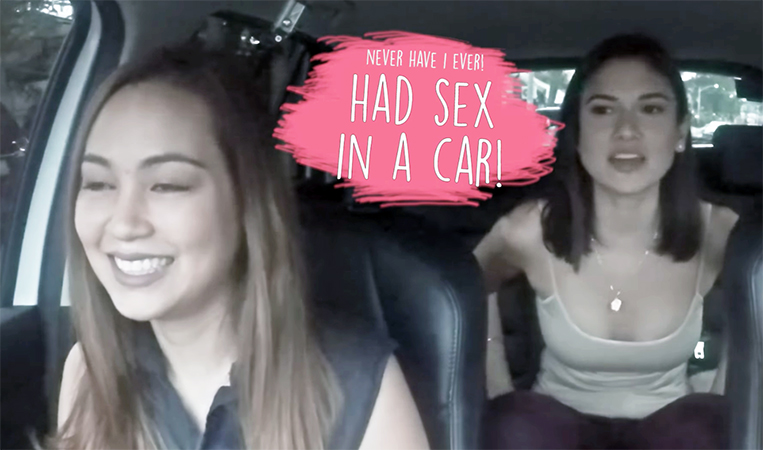 8. She has never had sex in a car. Well, at least that's the inference when she mentions it in another game of "Never Have I Ever." Which forces Beauty Gonzalez to own up and take off her jumper.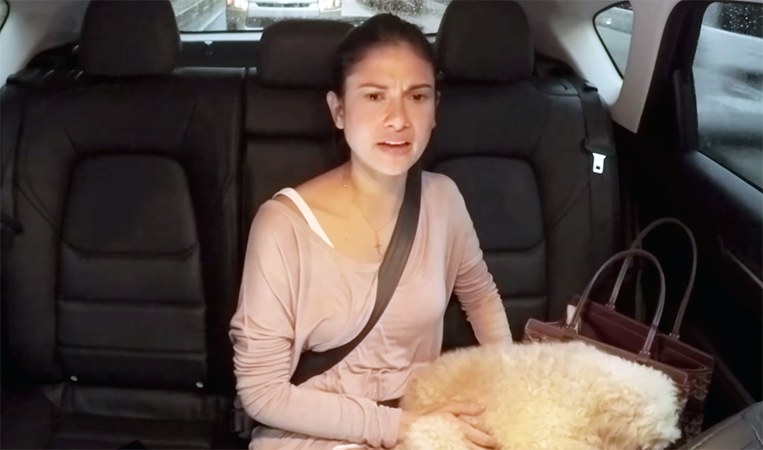 9. When asked what she loves about her industry, she replies: "Using my influence for the greater good of mankind." Is this woman for real?! Please tell us she's just reciting lines from a script. No one should be allowed to look this good and sound this sensible.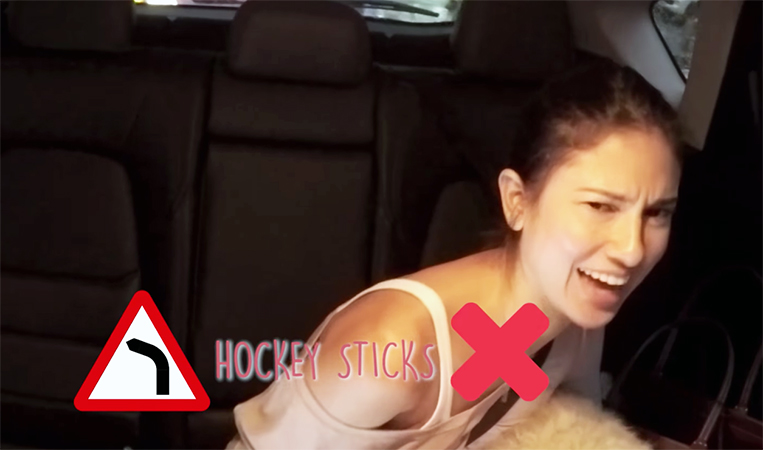 10. Asked to identify a traffic sign, she answers: "Hockey stick!" Damn. Why so perfect, Bianca?