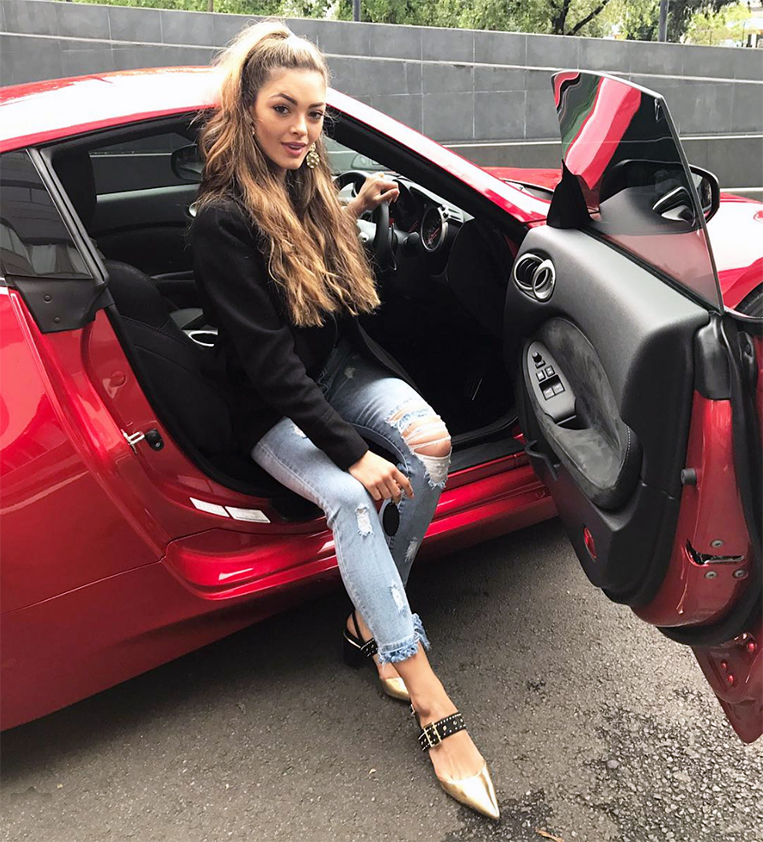 This beautiful woman is Demi-Leigh Nel-Peters, the reigning Miss South Africa and, as of today, Miss Universe. She's a brand ambassador for Nissan in her home country, and she drives a Juke (her prize for winning Miss South Africa). In October, Nissan lent her a 370Z coupe for a week.
Here she is getting out of the car. You're welcome.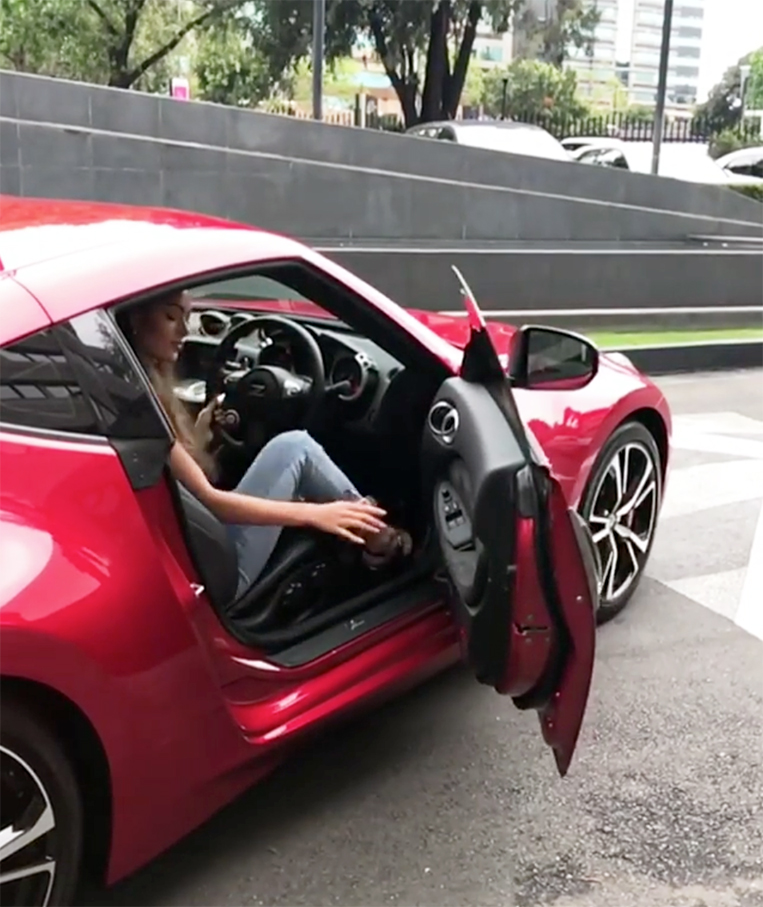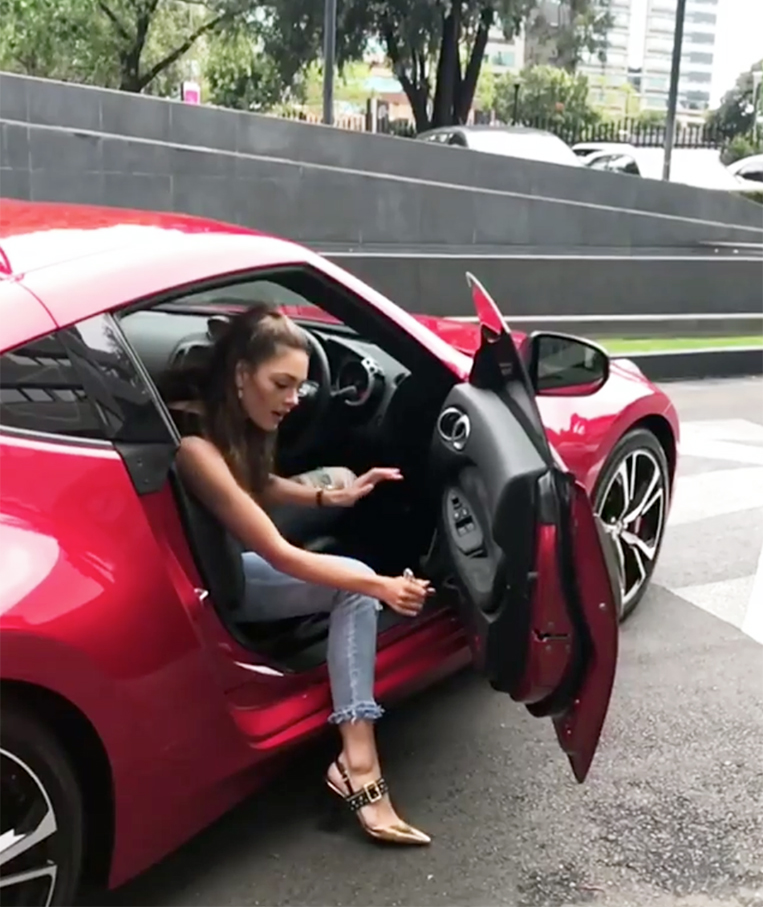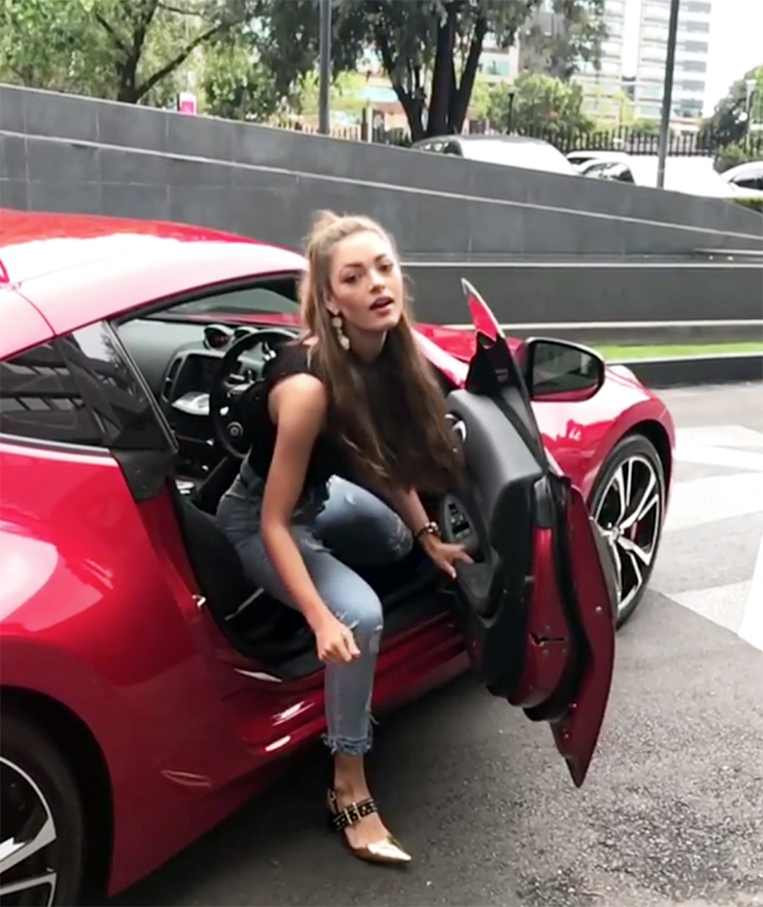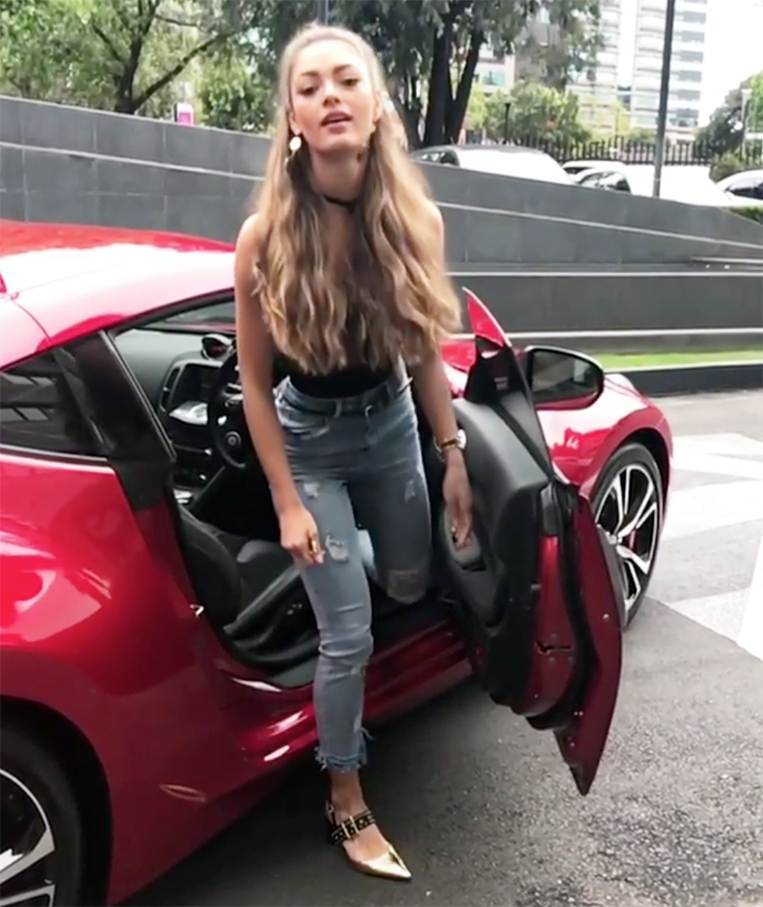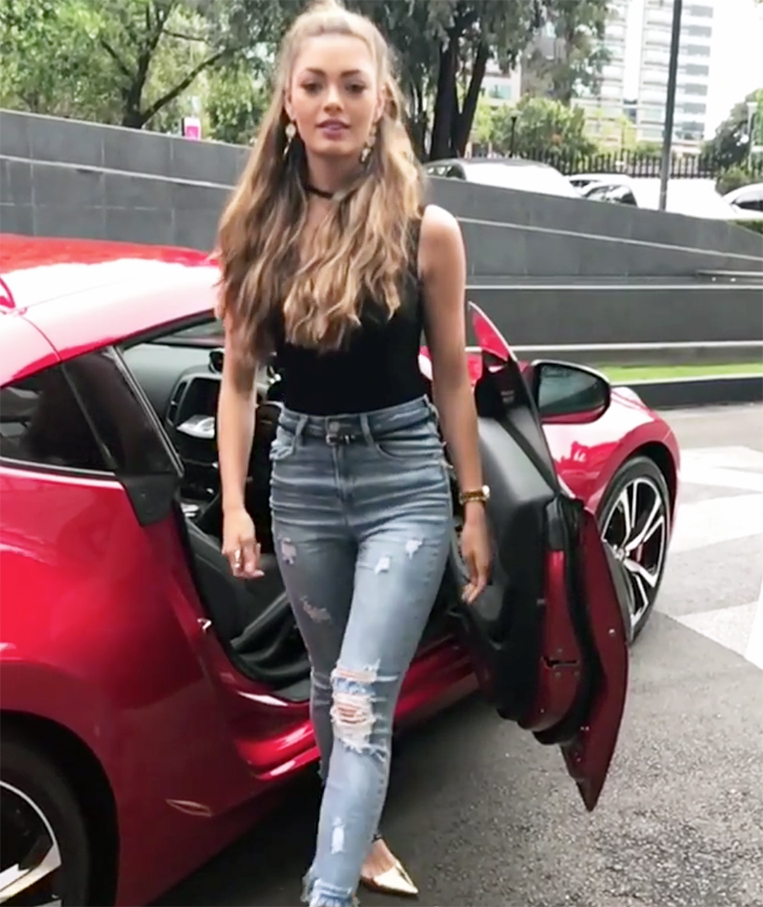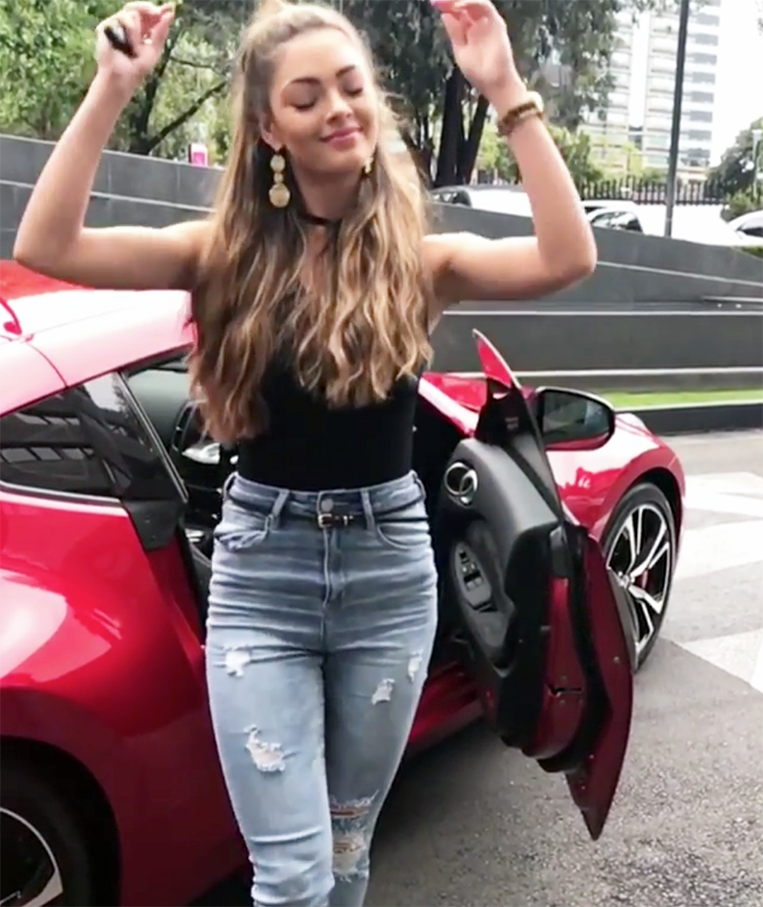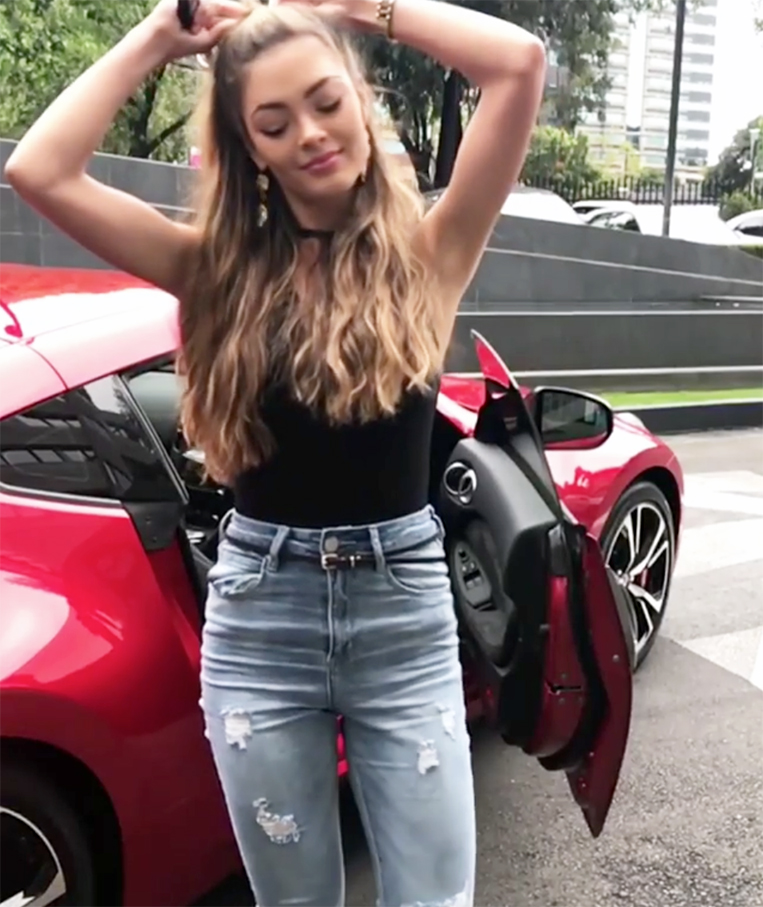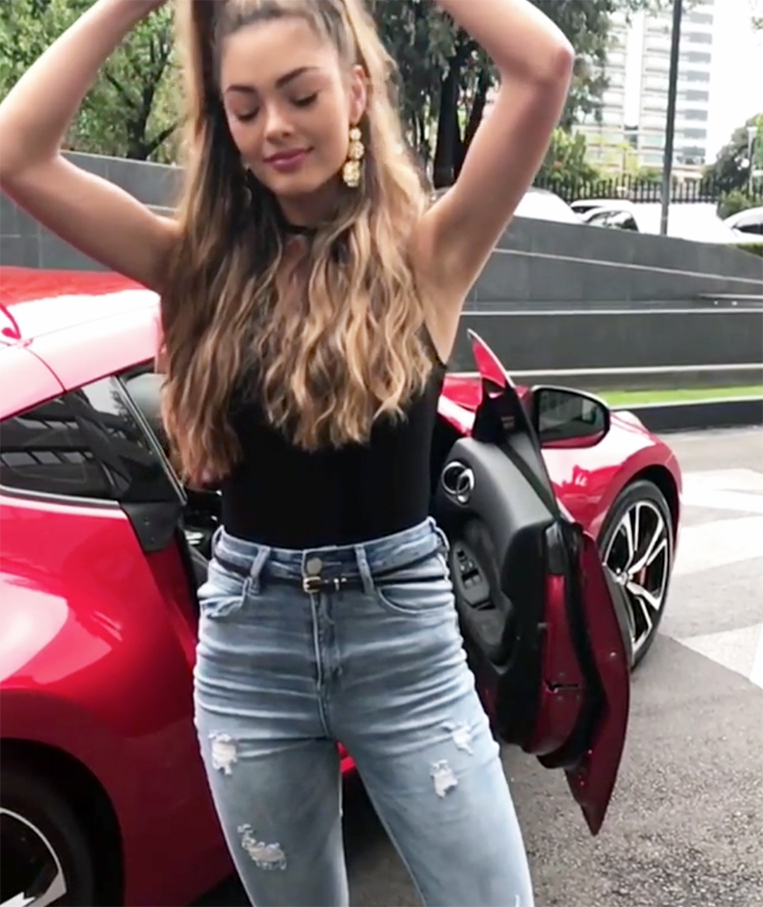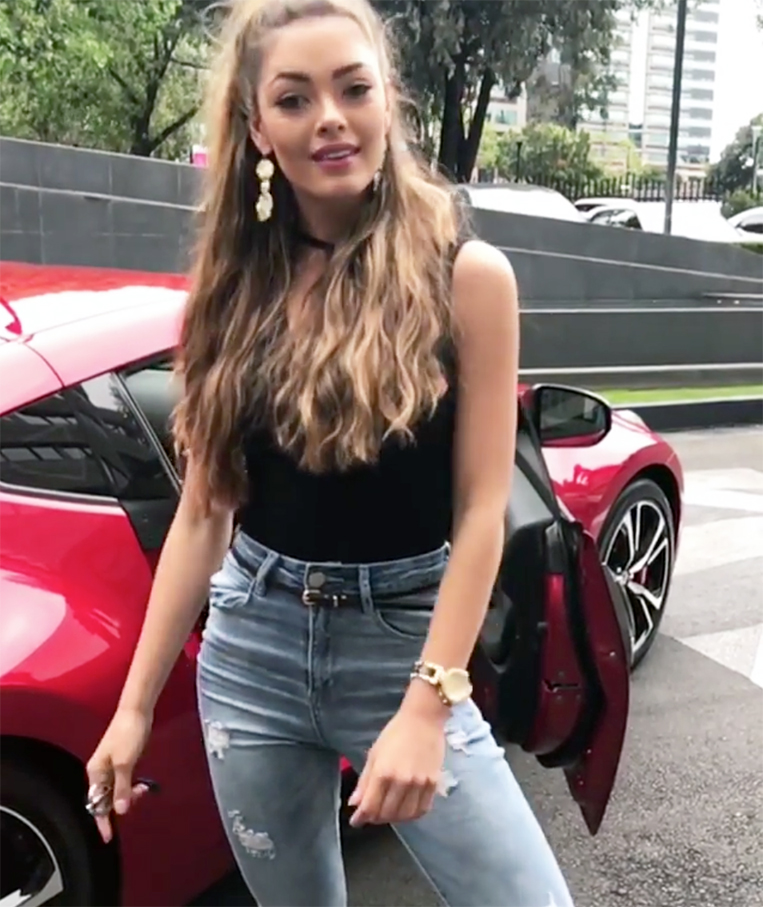 Ang taray.
If you're going to attempt this, be sure you have somebody looking after the car while you're trying to nail that catwalk stride. Criminals act fast, you know. And lock the doors before walking away.