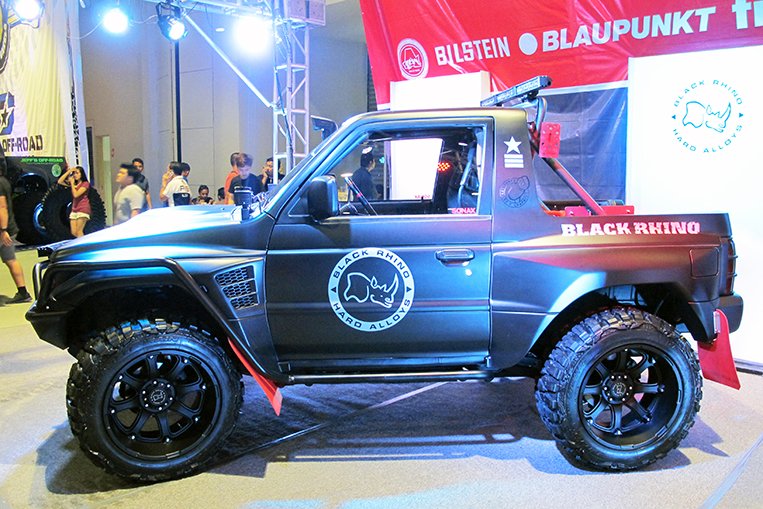 I have been asked to write about my marketing experience with car shows—specifically about why we don't hire "booth babes" anymore.
As the president and CEO of Concept One for the past 15 years, and being in the automotive aftermarket industry for a longer period, I have experimented with car show displays so many times that I can almost predict the future of new players in the industry depending on how they spend their advertising budget.
I have gone to international car shows and seen displays overseas, and most of them almost always include a few gorgeous female models standing at the forefront to attract visitors. I surmise that companies do this to literally stop traffic. With so many show attendees, you have to have something special at your booth for people to give you a second look.
We also used to do this ourselves, and we did attract a lot of people to the point that nearby exhibitors got upset because people would turn their backs on the other displays as they took pictures of our show models. We spent a lot on these models and got a lot of attention in return—back when social media didn't exist.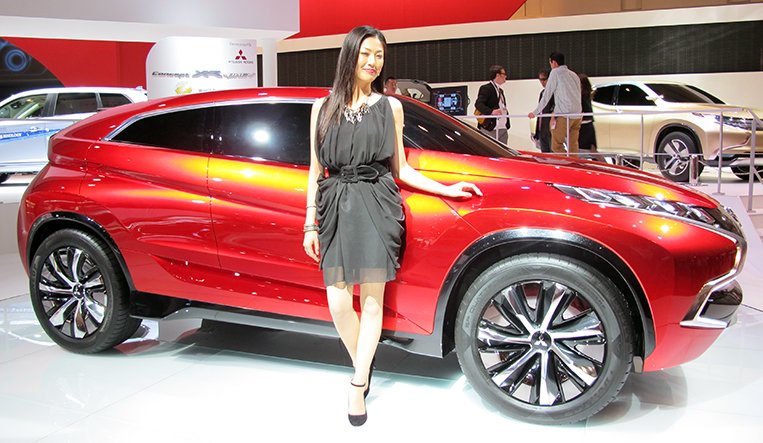 Then one day, it hit me. As I interviewed a couple of our models and asked them why they did what they did, they said it was because they needed the money and had no choice but to capitalize on their looks. Then I found out that a lot of them came from marginalized backgrounds or broken homes, and they often had to support loved ones. Some used the opportunity as a stepping stone to get into a serious modeling or acting career.
To be clear, there is nothing wrong with making a living for these young women. But as I thought about it some more, I was moved when a voice inside me asked: "Sam, as life is uncertain and business can rise and fall, what if one day in the future, your daughter or granddaughter ends up in this lifestyle? Would you as a father or grandfather approve of men of all ages ogling them and putting arms around them and asking them out?" The answer was an obvious no. The principle of sowing and reaping came to mind.
Do not be deceived, God is not mocked; for whatever a man sows, that he will also reap. For he who sows to his flesh will of the flesh reap corruption, but he who sows to the Spirit will of the Spirit reap everlasting life. (Galatians 6:7-8)
That was my personal conviction, and soon after we stopped hiring models and focused on our car displays instead.
So, what were the direct results of this decision? Did we have fewer people at our booth? Yes. Did we have less distraction among our male staff? Yes. Did we get less popular? No. Did our sales numbers drop? No.
And a couple more questions: Are companies that use gorgeous models guaranteed financial success? No. Will my God and the women in my family approve of our no-model business policy? Yes.
Would you as a father approve of men of all ages ogling your daughter and putting their arms around her and asking her out?
At the end of the day, the key to success for car show displays still boils down to these four basic things: creativity, product quality, product design or taste, and company reputation.
Furthermore, I have learned that when we design our displays, the saying "less is more" comes into play, and no amount of advertising can compensate for an unappealing, defective or inconsistent product. People will take pictures of the pretty faces but will not remember your product or brand. It's crazy, but I sometimes notice companies spending on models but not on basic booth lighting.
As a senior marketing person, I keep reminding myself to keep focused on the goal of selling excellent products, as well as on the main purpose of the company, which is to spend on the basic things first before moving to the promotional stuff. And I remind myself to make sure that our booth display won't displease my God and my wife, because long after my career is over, what goes around comes around.