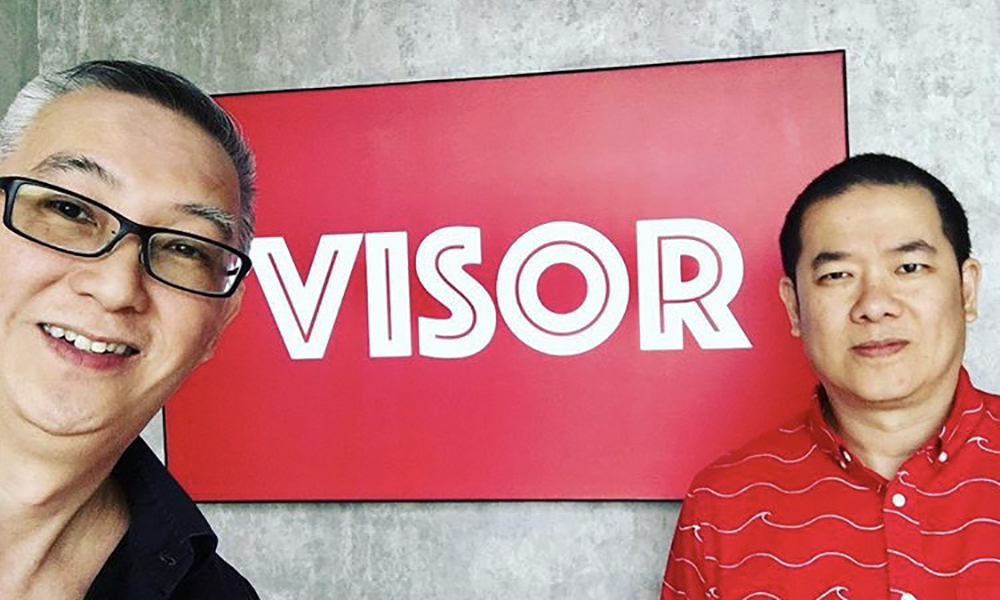 As an avid off-roader, I often head out with friends to destinations that are difficult to reach, places that cannot be accessed without four-wheel drive. We encounter harsh landscapes that are usually an intimidating mix of rocks, boulders, clay, mud, sand and water. Most of the time, our trusty rigs—armed to the teeth with reliable engines, mud tires, and powerful winches—and our seasoned driving skills get us through seemingly impassable terrain.
Oftentimes, we feel so confident about our cars that we forget that we are not always in control of the situation. When off-roading, nothing unnerves me more than crossing deep waters. There have been times when we had to cross rivers and had no way of judging the water level. We become anxious about many things such as losing traction. No matter how fancy our equipment was and how experienced we were, our vehicles would still get bogged down. Water would start seeping into the cabin, and the engine would stall.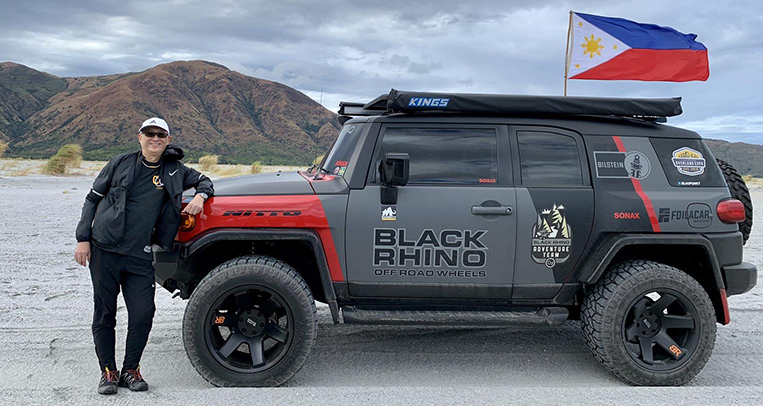 As I write this article today during the COVID-19 pandemic, many people are in deep waters. Some are afraid of losing their jobs, while others have been retrenched and are in deep financial trouble. There are those who are fighting for their lives in hospitals, and those who have sadly lost loved ones. Undoubtedly, most of us are in the worst health and economic crisis of our lifetime. We are in the eye of a perfect storm.
What hits some of us more personally is that our good friend Vernon B. Sarne, VISOR's editor-in-chief, is not just caught up in this storm. He is also fighting the greatest battle of his life amid all the chaos. For those who don't know, he had an aneurysm attack more than a week ago.
As Vernon realized that something was very wrong with his health and found himself lying on a hospital bed in the emergency room, he made a final post on Facebook before his phone was taken from him.
In case I don't make it past surgery later, I want you to know I'm a Christian. I know it doesn't look like it most of the time, but I am. I often fall short, but thankfully God's mercy is bottomless. Second, I love you all. I may have had many misunderstandings with some of you, but know I wish you all well. I don't know if I'll get another shot at this, but if I don't, I'm leaving with the most positive of thoughts. God is real. I'm sorry I didn't always tell you about it. Be well, guys. Live your life such that you won't have to worry about your last words or action.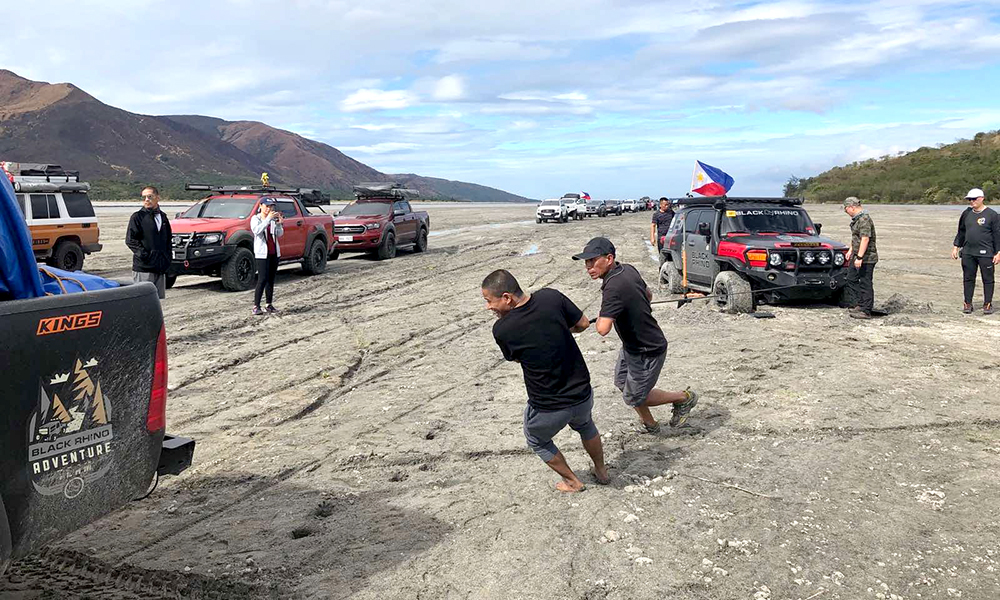 We probably question what on earth is going on, and why events like these are happening to people like Vernon and to our loved ones. I can only surmise that the world is going through a season of pestilence and purging. What is happening around us is provoking a lot of fear and anxiety, but there is a flip side to this whole situation that we must embrace. For instance, the fear of sickness and death has made us more caring and sensitive to each other. The lockdown has forced us to ease up on chasing material dreams and focus more on spending time with our families. The stoppage of air, sea and land travel has dramatically decreased pollution and allowed nature to regenerate and flourish. The virus has made the strong and powerful, humble. The uncertainty of livelihood has reminded us to be prayerful, and the curtailment of our freedoms has made us appreciate what we have taken for granted. Most of all, the helplessness has made us acknowledge that we are not in control. No one among us has the answer. No amount of wealth, power or human wisdom can figure out what is happening to the world today. This health and economic crisis has brought most of us down to our knees.
As we all waited for news in the minutes, the hours and the days following his Facebook post, Vernon's family and friends (leaders in the automotive industry, colleagues in media, readers of VISOR) all came together to pray to God. This is something I have never witnessed before. In the meantime, our friend is being steadily winched out of deep waters, and is on his way to recovery.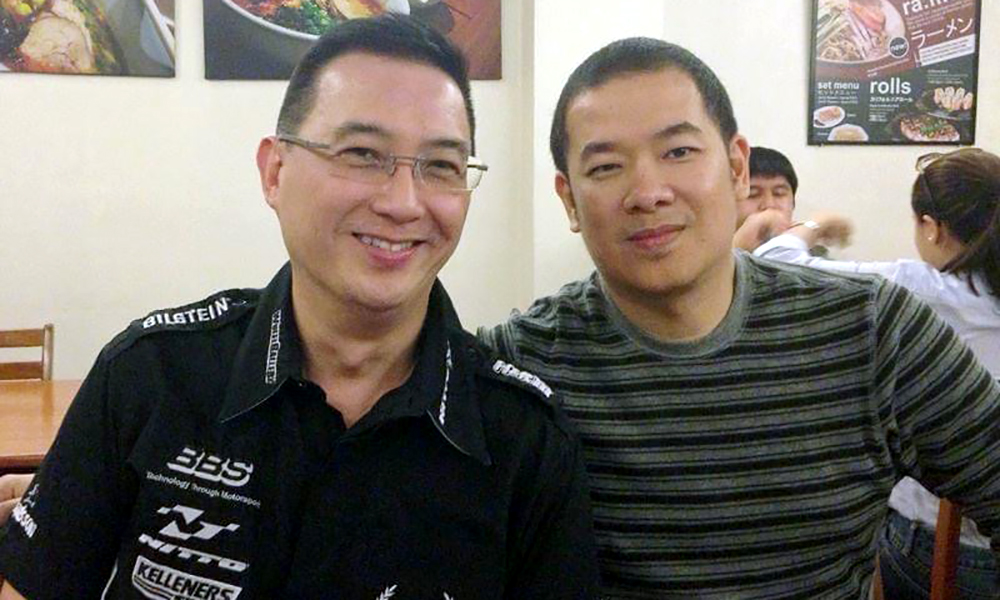 So, how about you? Have you come to a point in your life where your survival has somehow become jeopardized? Have you asked yourself whom you believe in? Perhaps the purpose of this pandemic is to help a lot of us to stop and reflect on the true meaning of our existence.
I'll end this piece with a Bible passage for all of you readers, and especially for my friend Vernon.
"Fear not, for I have redeemed you; I have called you by your name; you are Mine. When you pass through the waters, I will be with you; and through the rivers, they shall not overflow you. When you walk through the fire, you shall not be burned, nor shall the flame scorch you. For I am the Lord your God, the Holy One of Israel, your Savior." (Isaiah 43:1-3)