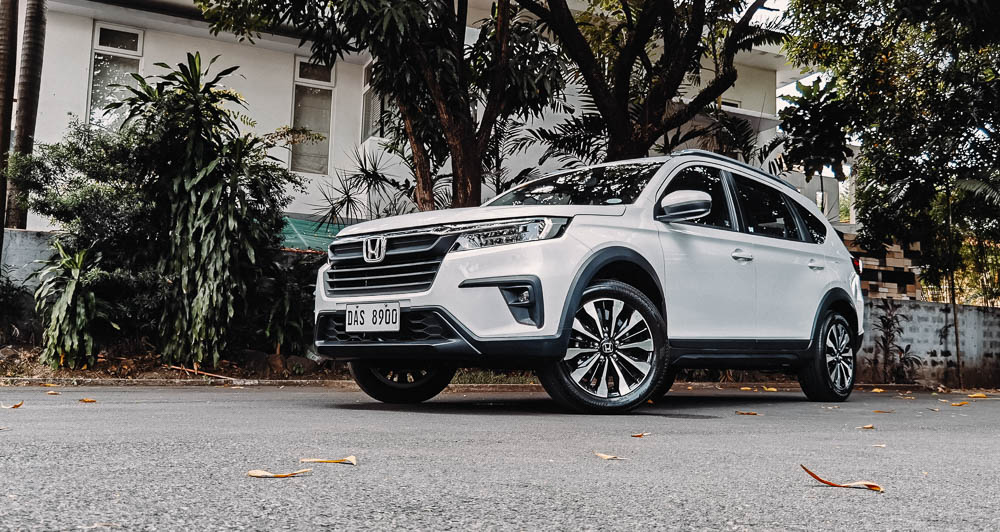 By now, you probably know about the technicalities of the latest Honda BR-V. I am not here to add to that easily searchable information. I am here to show you how the experience was for me in using this car as my family hauler for a week, all in practical, easily digestible terms.
This review, then, is for:
Someone looking for a no-fuss daily car.
A parent whose daily life is a production number with kids.
Someone who already owns an older generation BR-V and is considering upgrading.
Someone who is curious to see what the third row of this MPV is really like.
For context, prior to this opportunity to test-drive the second-generation BR-V, my family already owned the first-generation S variant (the second most affordable variant at that time). We bought it in December 2018, a few months before Honda released a facelift in 2019.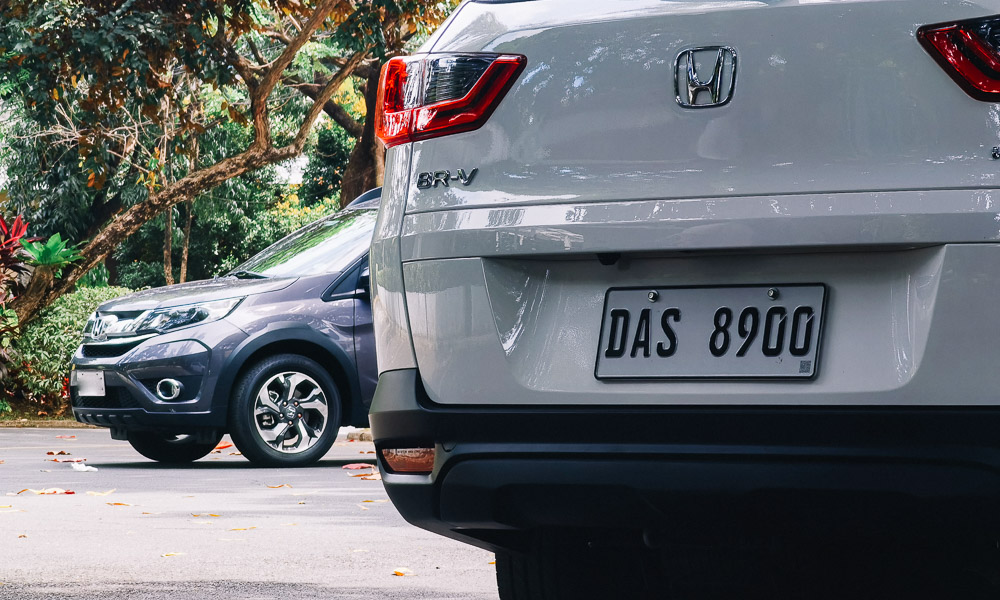 When my husband and I were shopping for a seven-seater about five years ago, the boxes we needed to tick off were the following:
Must be budget-friendly. Having just spent on major home renovations at that time, we decided we could only set aside a little over a million pesos for a new family vehicle.
Must fit all household members plus some luggage. There was no way my husband would be caught driving a van. Plus, parking is very tight in our condo so we looked at MPV options.
Must give us space without looking too much like a "mom mobile."
My first impression of the 2023 upgrade: Not bad at all.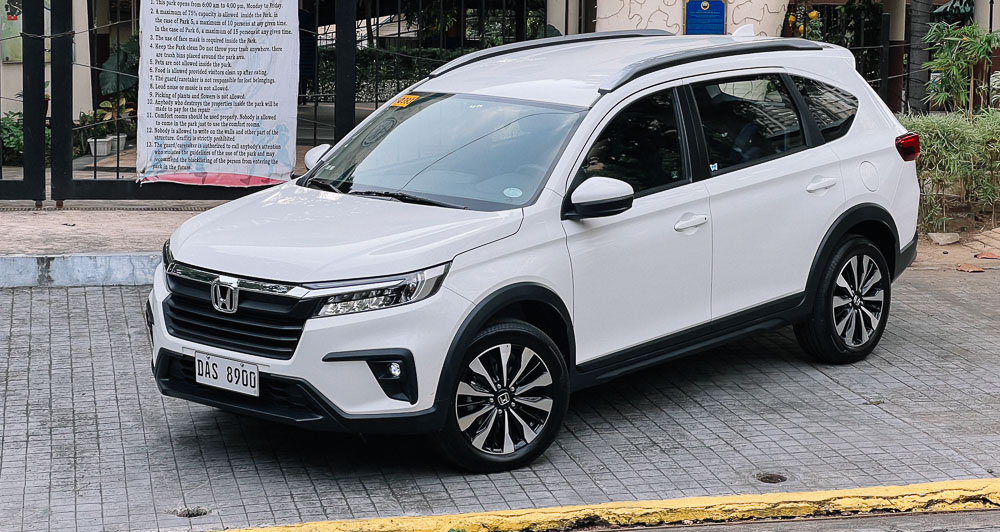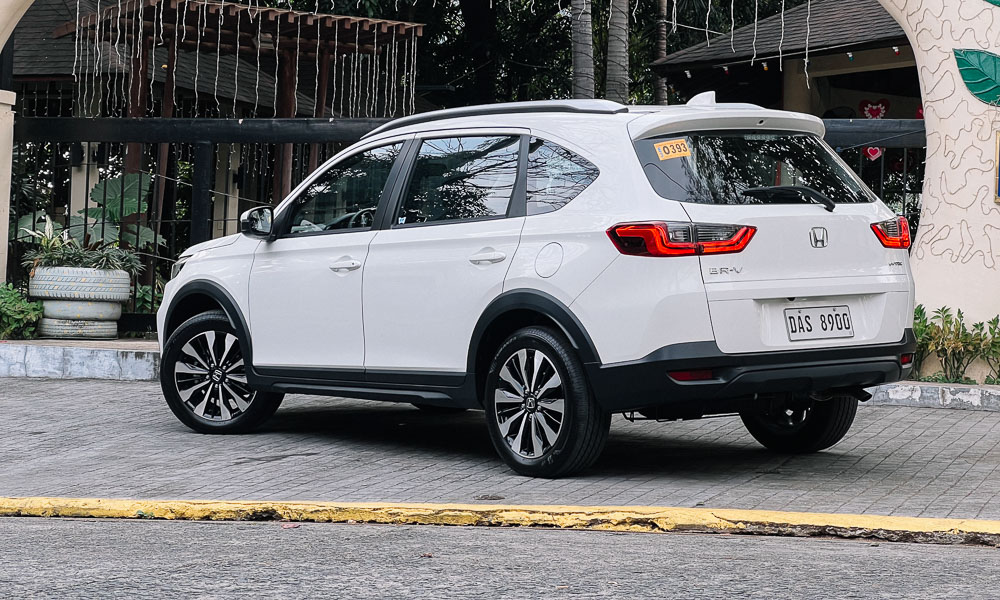 Driving this latest version of the BR-V felt like I commanded a bit more respect on the road as it's bigger and wider, but without being overbearing. It also felt safer, especially with my whole family in it. As a whole, I saw it as a reflection of what every modern parent wants to achieve in his or her daily madness: to be an approachable authority.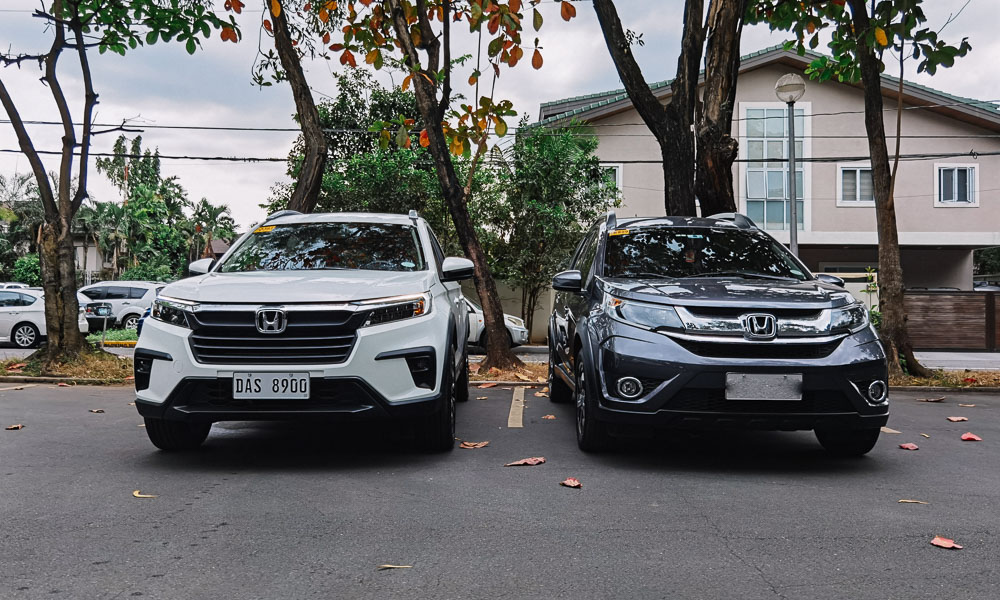 Have I mentioned that it also rides higher at 207mm (compared to the previous generation's 201mm)? The difference is not something I felt right away, but once I got behind the wheel, it felt more like driving an SUV than an MPV. For this class, that is always a good thing. A welcome change considering Metro Manila frequently gets flooded from random rainfalls throughout the year.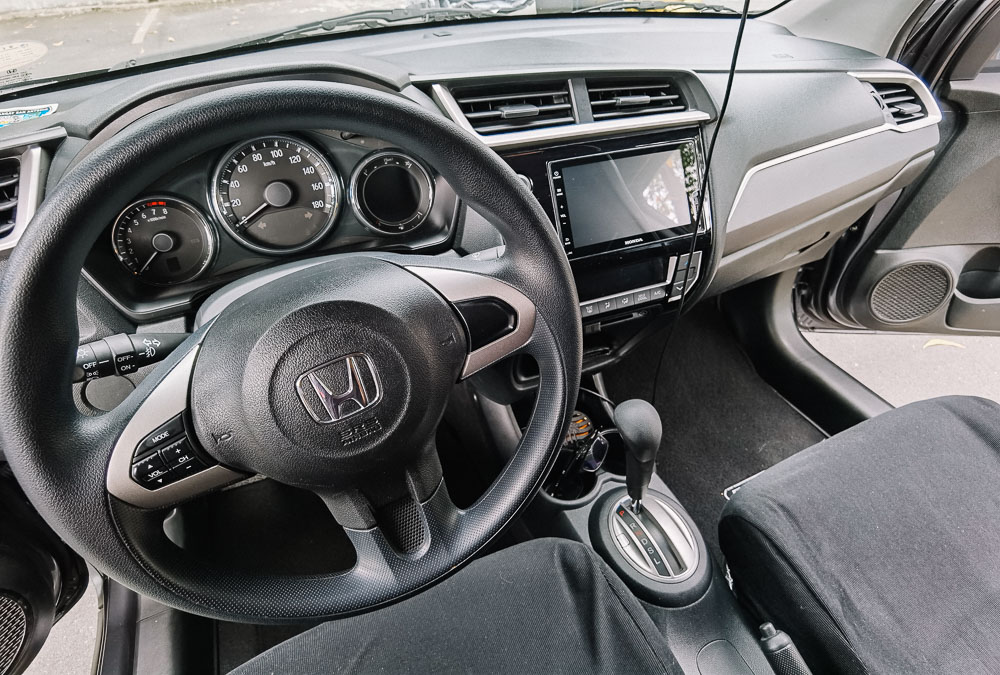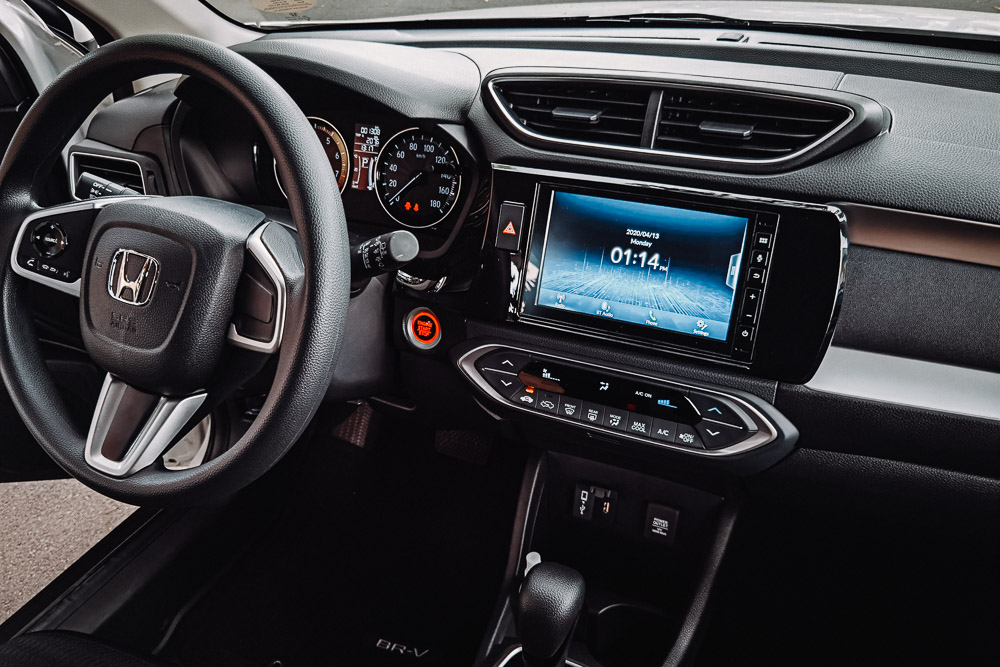 The steering wheel is delightfully a lot lighter than our own car's, but it may be because of the almost five-year age difference. For some reason, the throttle response is not as punchy compared to our first-generation BR-V. But still, the newest one is a very easy drive, which is what you should be looking for if you want a simple daily driver.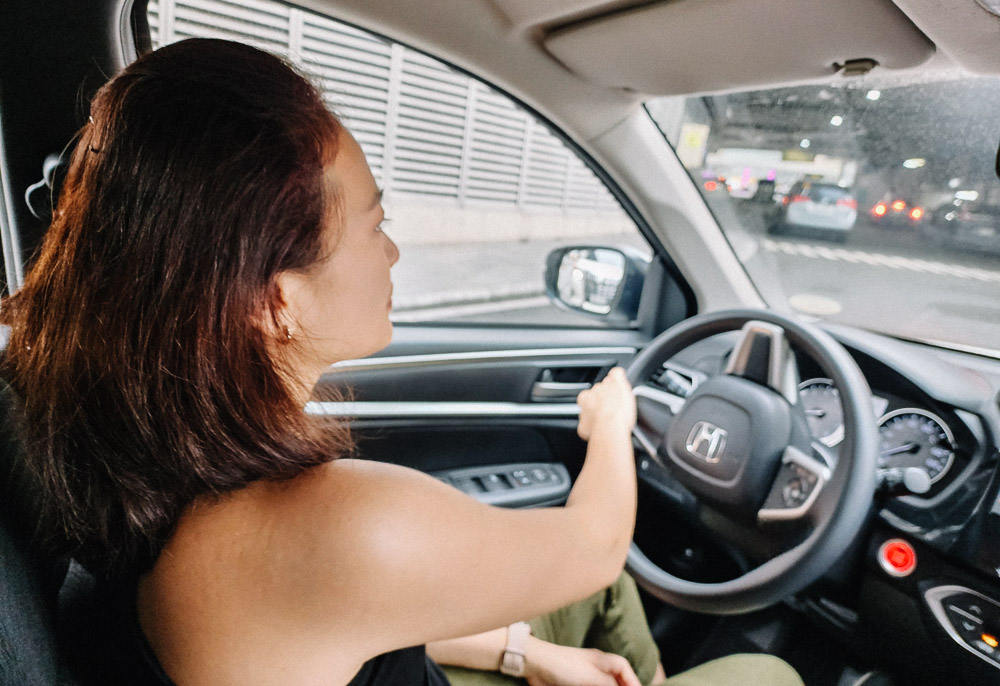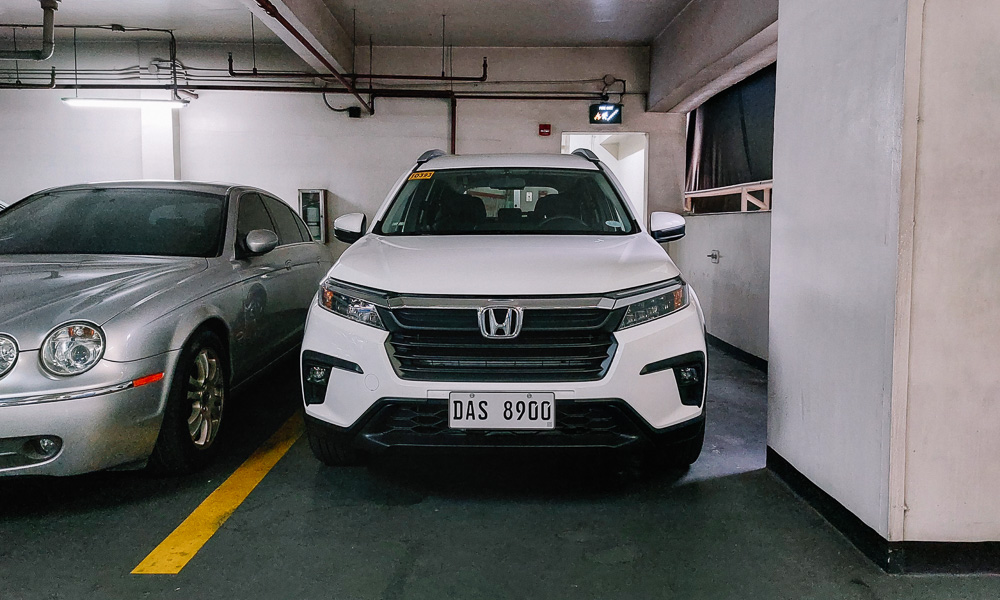 Now, let's talk about space. The latest BR-V is 34mm longer, 45mm wider, and 8mm taller than our family's 2018 model. I instantly felt the difference when I first sat in the driver's seat.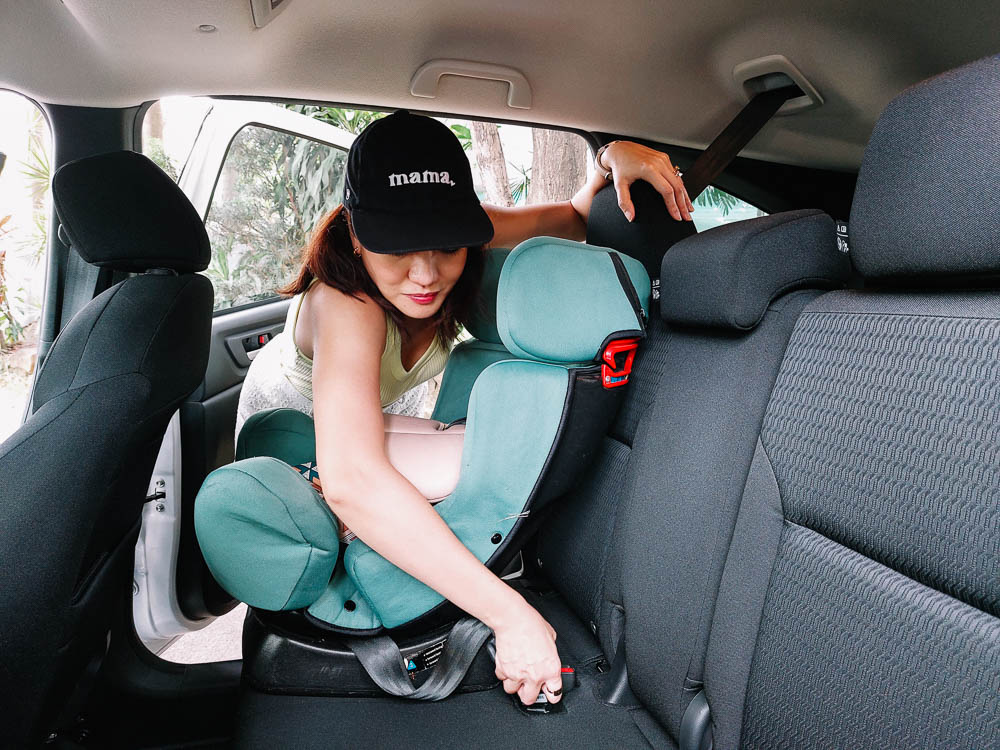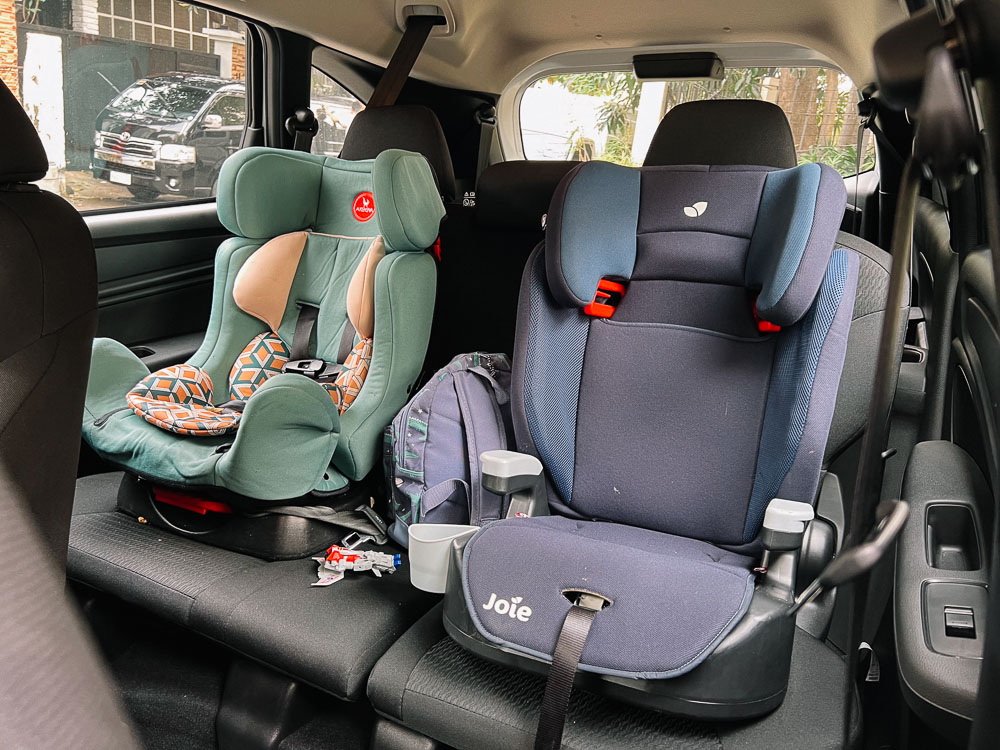 As you can see in the photos, this seven-seater becomes a six-seater if you have two child car seats. The 45mm difference in width is simply not enough to lend you another seat in the second row given the bulk of these seats.
So, if you are in the market for a seven-seater, do consider how many child seats you will have as fixtures inside your car if you have a family like mine.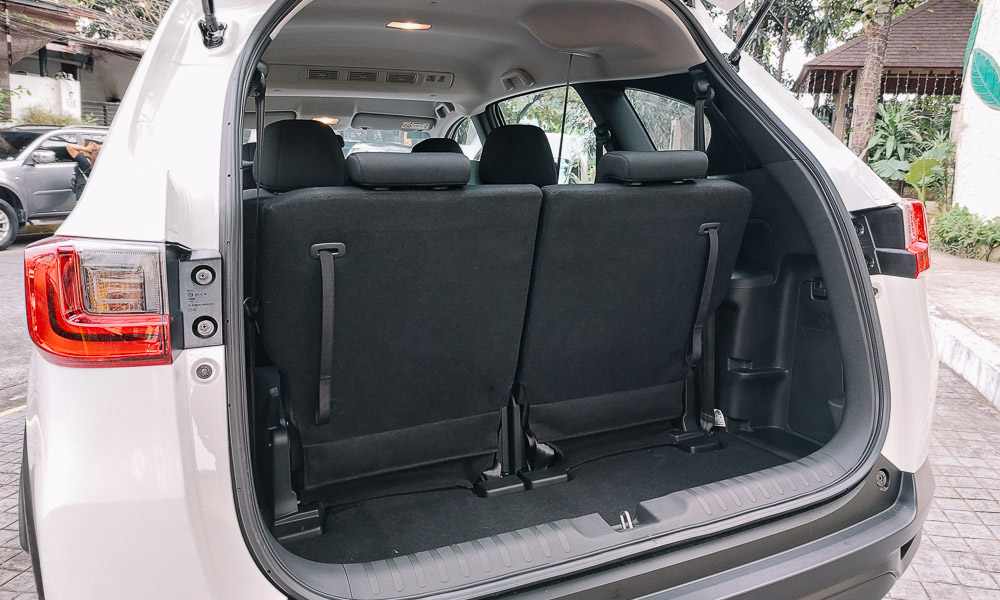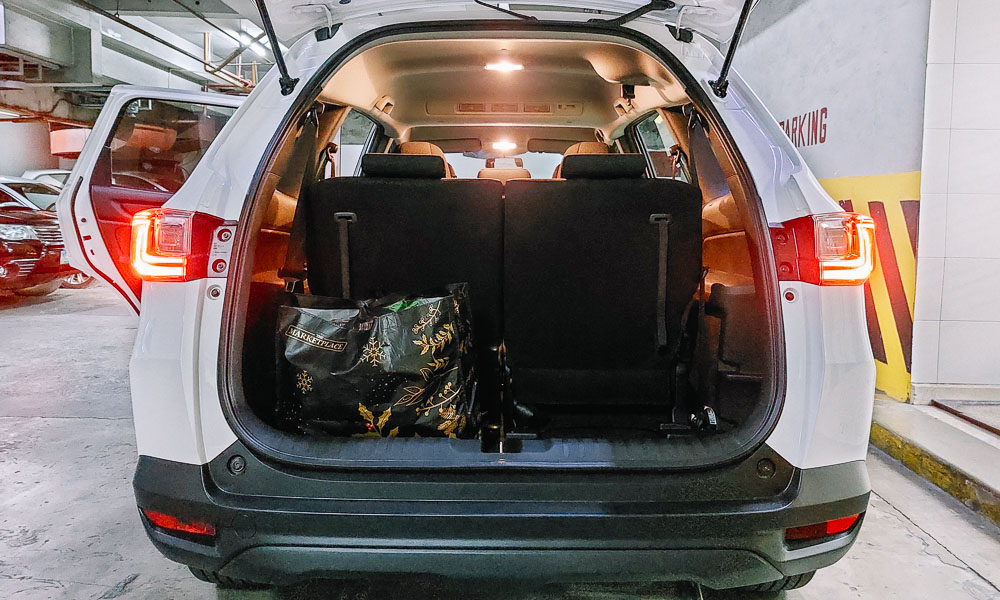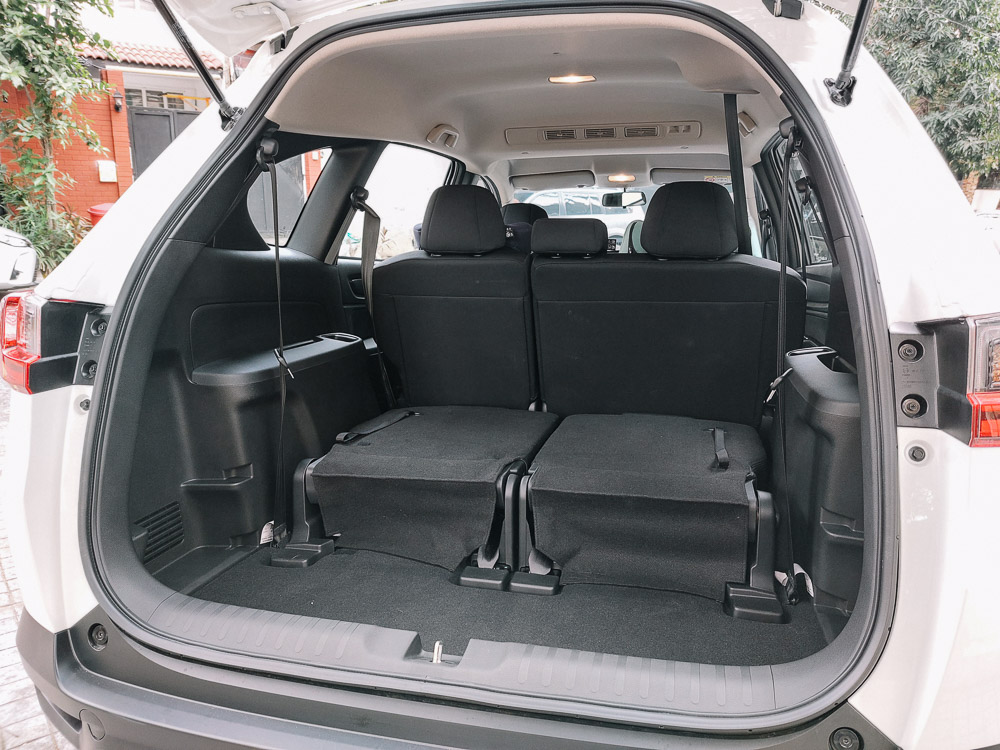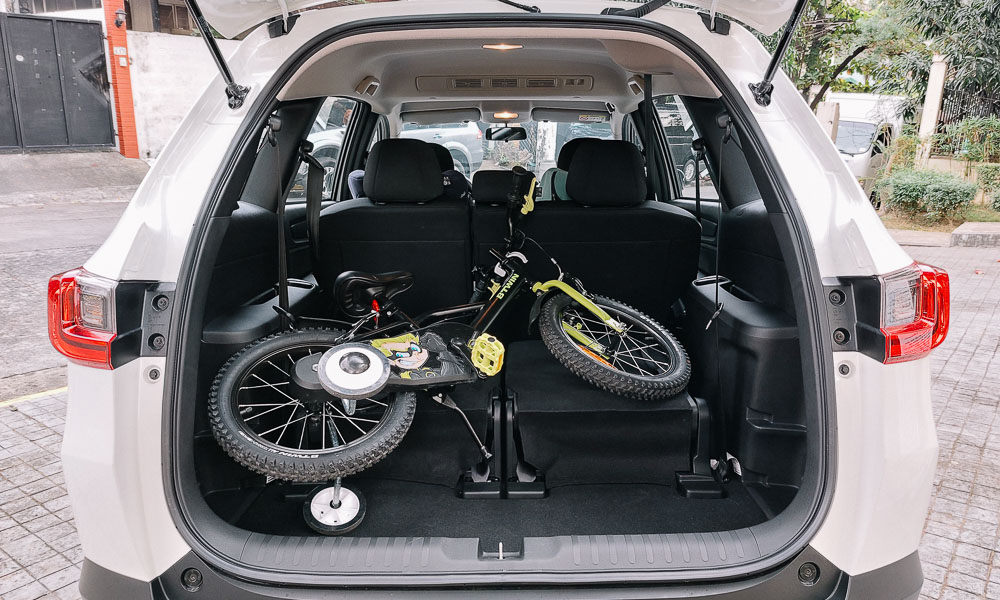 Ah, the contentious third row in vehicles that are not vans, but claim to have the ability to seat seven people at a time.
I once sat in the third row of a pickup-based SUV about eight years back, and I felt like a giant. Well, I am 5'7". The way my legs were jammed up made me feel like an unusually tall person. Needless to say, I could not wait to get out and feel like myself again.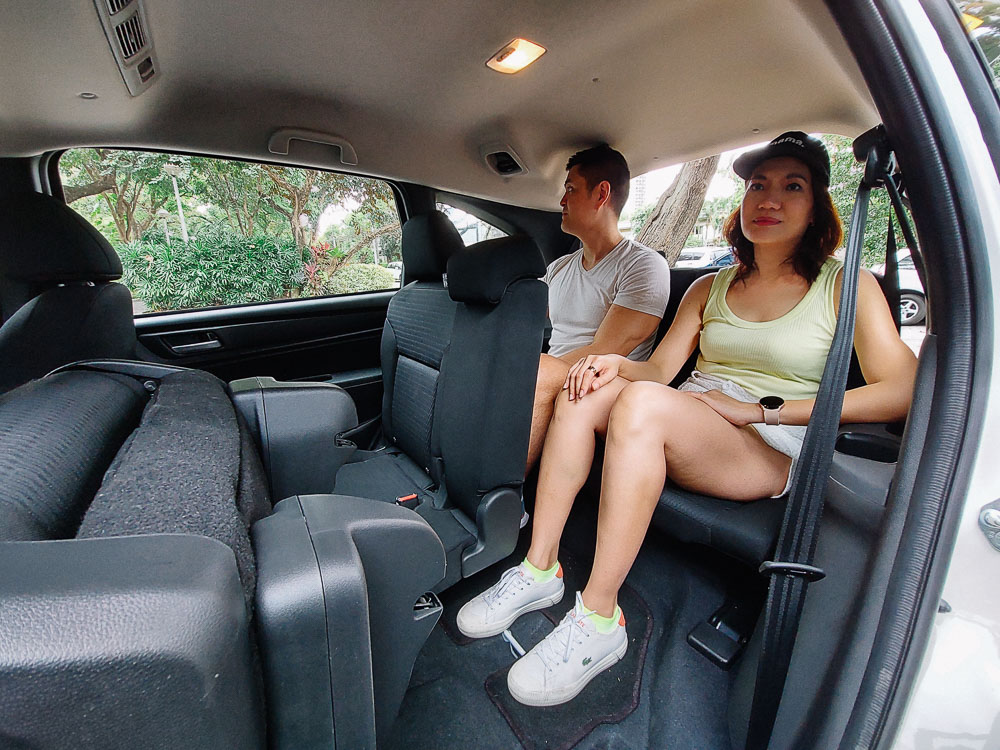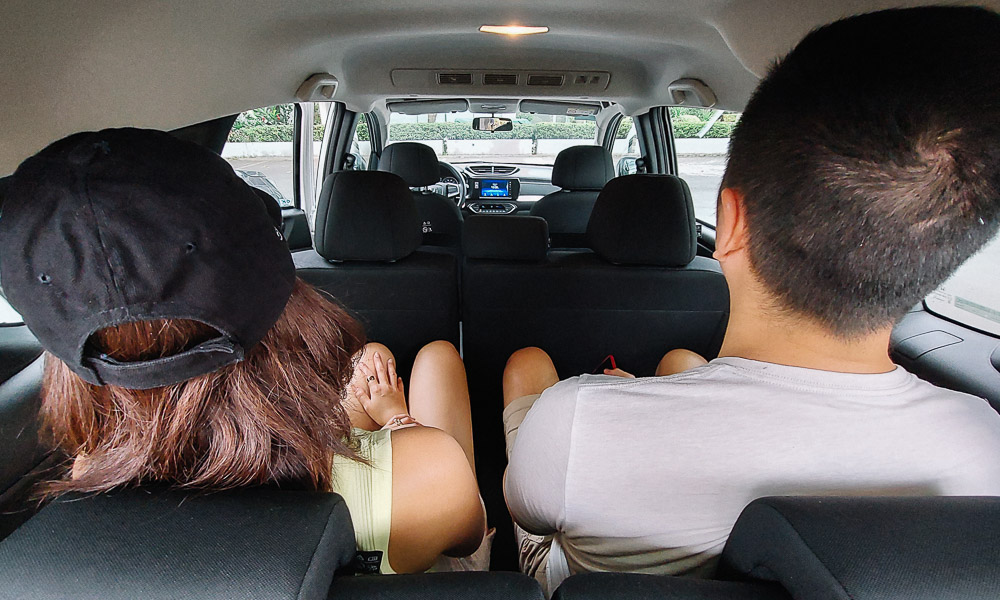 So, how does the BR-V fare in the third-row game?
It is definitely not the best seat in the house, but it isn't so bad either. The most important qualification for me was to not feel like I was back in the third row of the pickup-based SUV I mentioned, and I am eager to report that I didn't.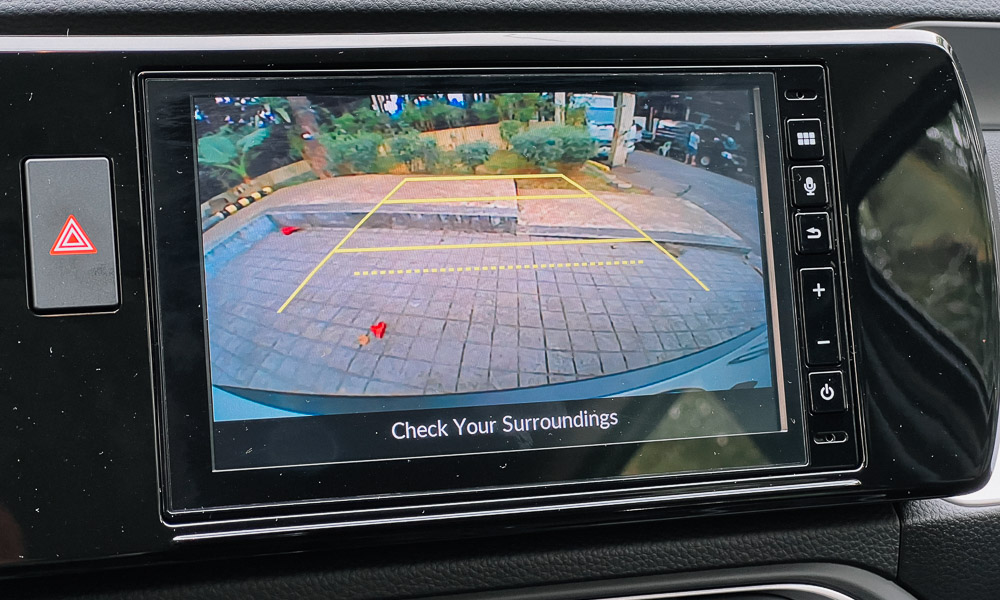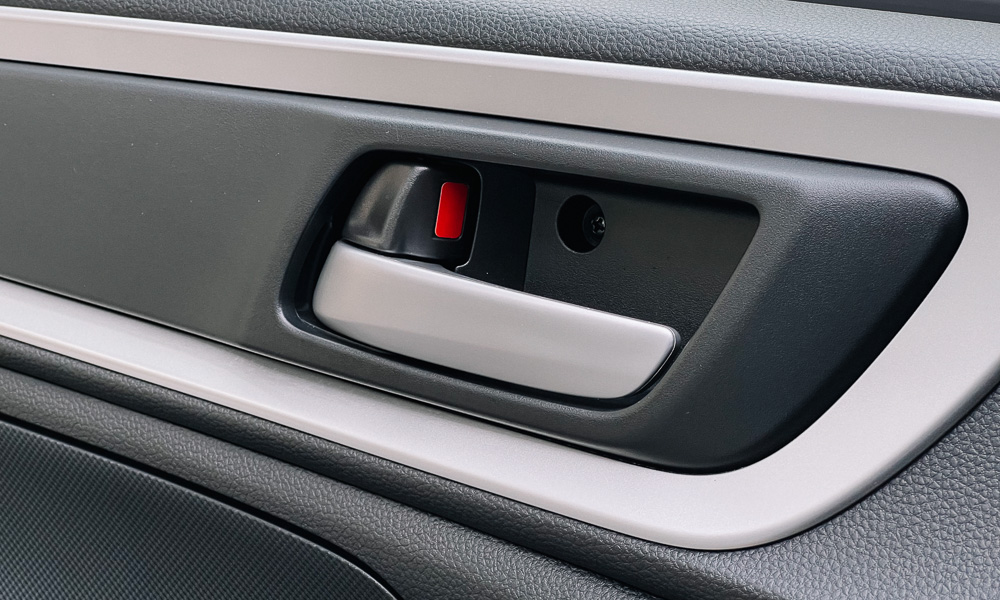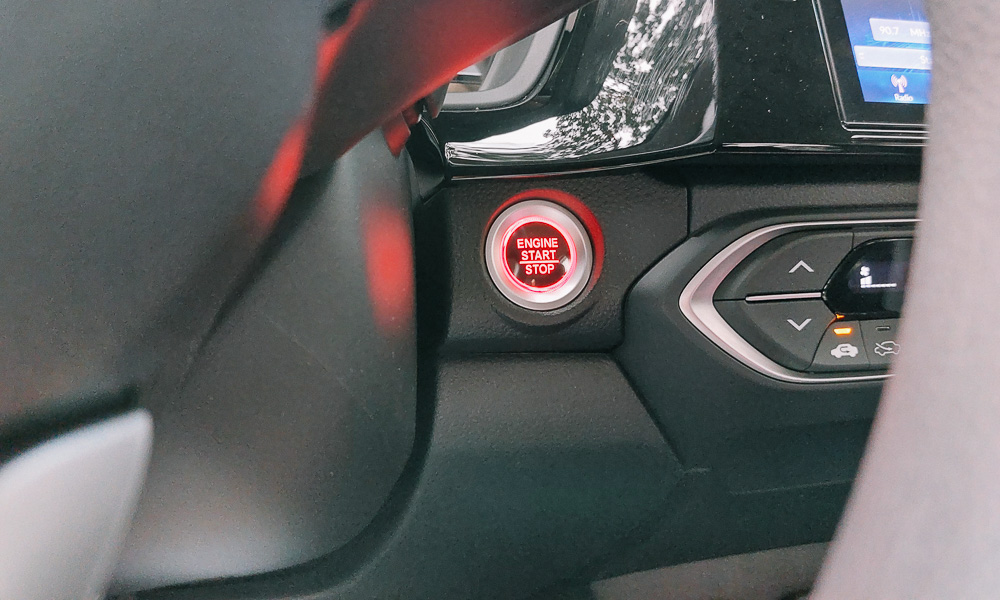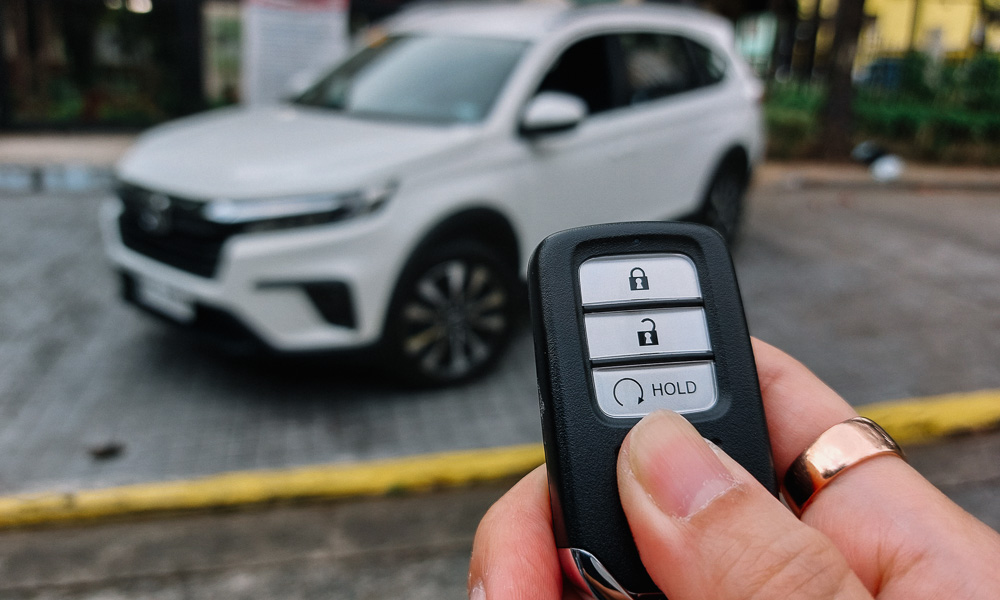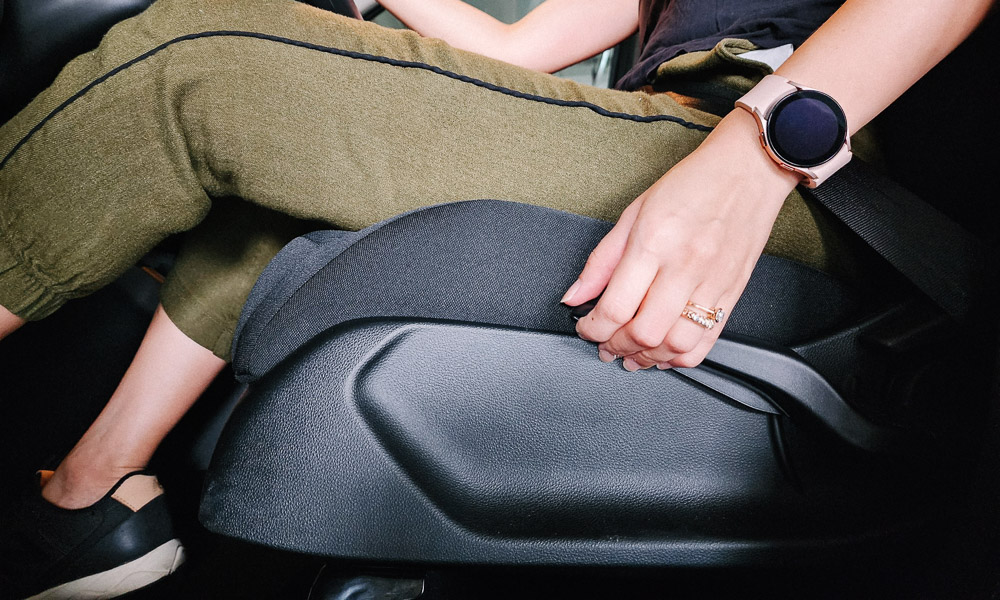 Comparing the 2018 S and the 2023 S, I would say that everything else feels pretty much the same, except that the 2023 version has a few more goodies like height adjustment for the driver seat, and a few tech upgrades (such as a reversing camera, remote engine start, and speed sensing locks), all of which I do not mind as I like to keep things simple and straightforward when it comes to driving.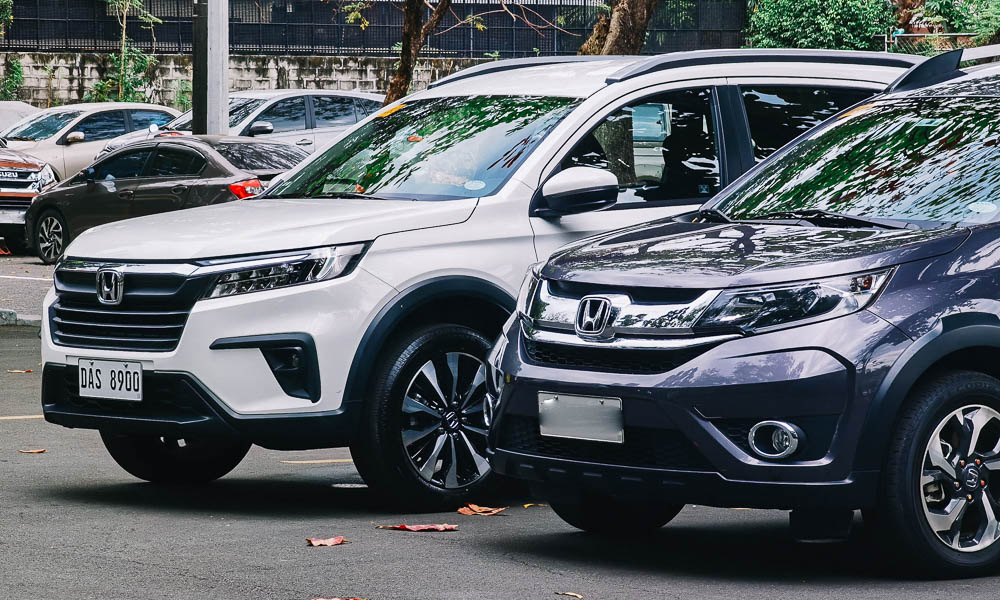 One more thing I noticed is that the newer BR-V variant has fewer chrome details on the front fascia. I like chrome, and it has always made me feel like our S variant is not a bottom-level variant, as chrome is usually present in top-of-the-line trims in general. But that's just my preference.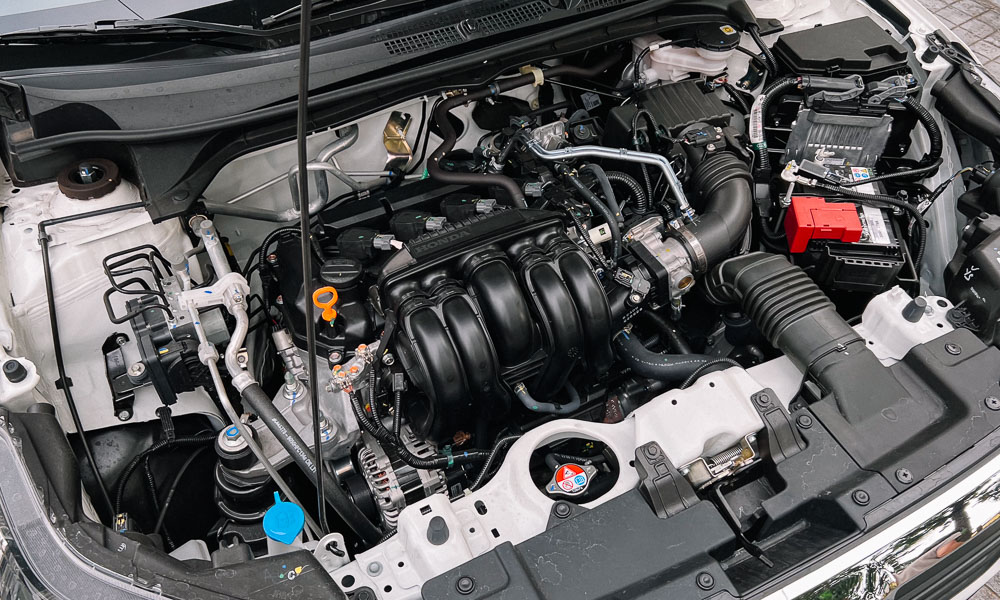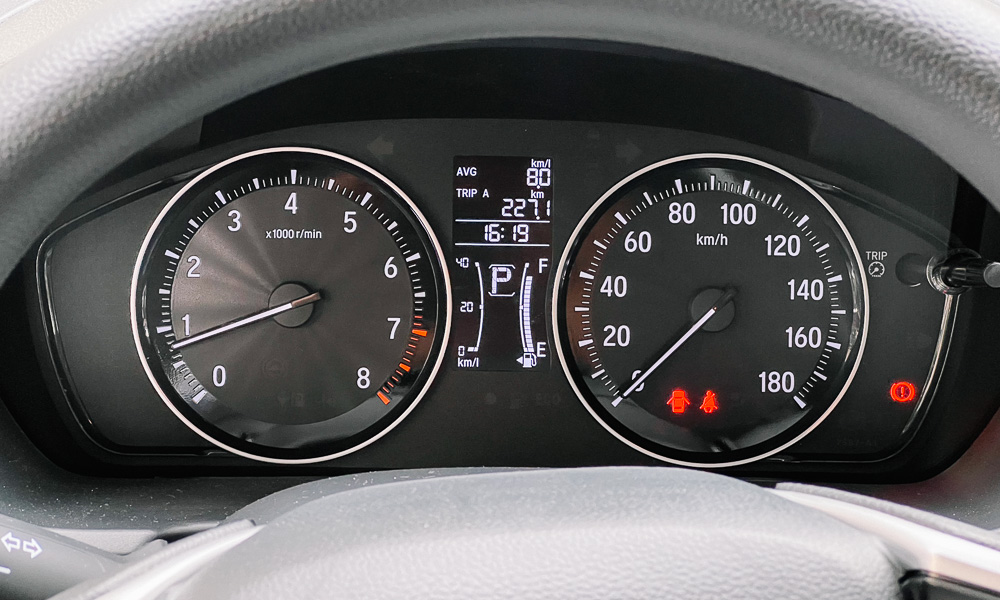 To return to my preemptive summary at the beginning of this review, the latest BR-V is:
Built and designed for a fuss-free daily drive.
It's not a gas-guzzler, and it parks like a sedan.
It may not be as responsive as the previous generation in my experience, but it is still torquey enough to allow you to overtake those who do not respect the minimum speed on EDSA. Plus, it should give you enough confidence to climb up unexpected hills both in-town and out-of-town.
Spacious enough for a family of four and then some. More space equals less stress!
An upgrade from my almost five-year-old version. An upgrade on all relevant aspects.
Not bad as far as the third row is concerned. Third-row anxiety is manageable in this upgraded version.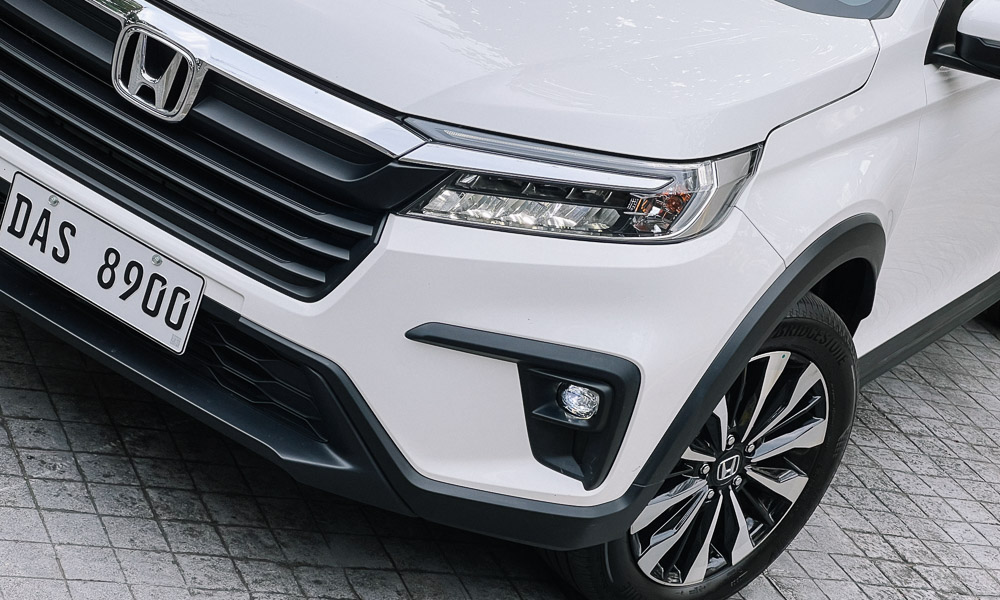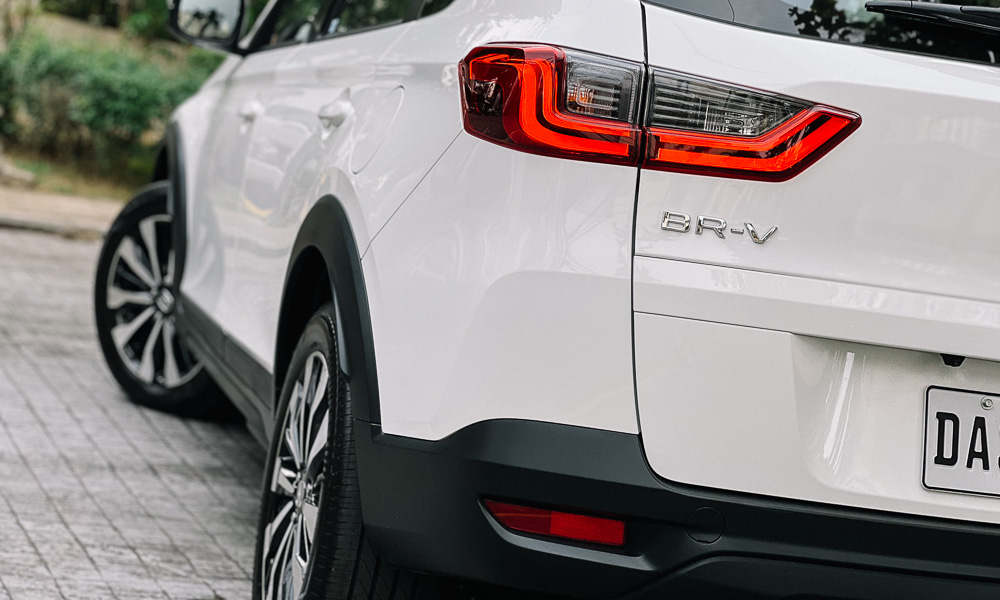 The all-new BR-V is a solid choice for an MPV, especially at P1.15 million for the 1.5 S CVT variant I just reviewed. If my kids didn't grow up and we didn't have to spend ridiculous amounts of money on tuition fees, you would see us upgrading to this latest version faster than my kids could scream "MOMMY!"—which they do every five minutes, mind you.
HONDA BR-V 1.5 S CVT
| | |
| --- | --- |
| Engine | 1.5-liter four-cylinder turbo gasoline |
| Transmission | CVT |
| Power | 119hp @ 6,600rpm |
| Torque | 145Nm @ 4,300rpm |
| Dimensions | 4,490mm x 1,780mm x 1,685mm |
| Drive layout | FWD |
| Seating | 7 |
| Price | P1,150,000 |
| Upside | Drives more like an SUV than an MPV, and also looks like one. Price is attainable for a starting family, and space is enough for one. |
| Downside | Be ready to pay the higher-than-average price for Honda parts replacement. |