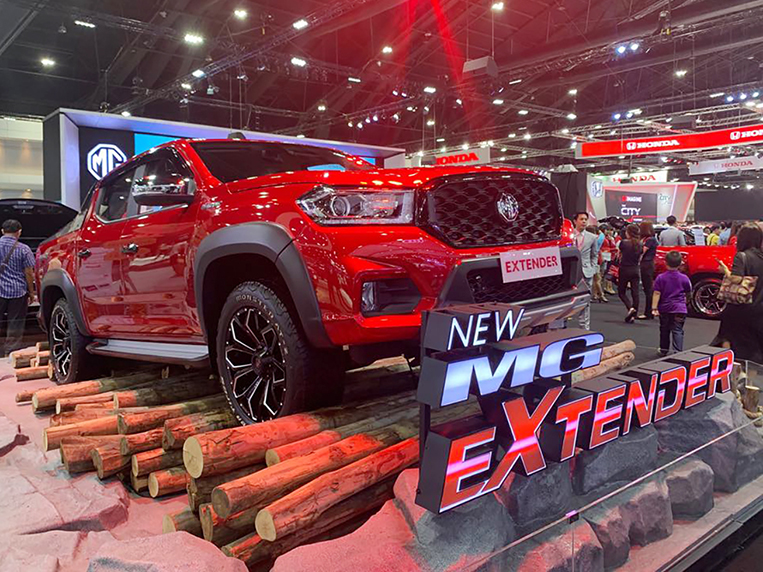 The photos you see here are those of the MG Extender pickup truck, which is the twin model of the Maxus T70 in China. These were taken at the ongoing Motor Expo 2019 in Thailand, where the Extender is being sold in four-door double-cab and two-door giant-cab versions. The Extender has about the same exterior dimensions as the midsize pickups in our market, so expect it to challenge the likes of the Toyota Hilux, the Nissan Navara and the Ford Ranger when it arrives on our shores.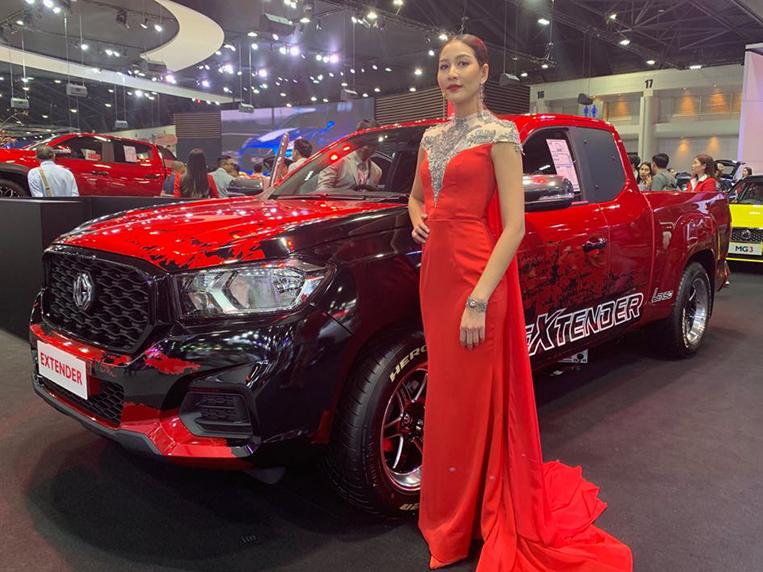 Now, platform-sharing isn't unusual in the pickup category. We've seen this before between the Ford Ranger and the Mazda BT-50, and also between the Chevrolet Colorado and the Isuzu D-Max. The Extender being based on the T70 makes a lot of sense when you consider that both MG and Maxus are owned by China's SAIC Motor. And speaking of Maxus, there is also a possibility that the T70 could be introduced in our territory since the Chinese brand is also already here.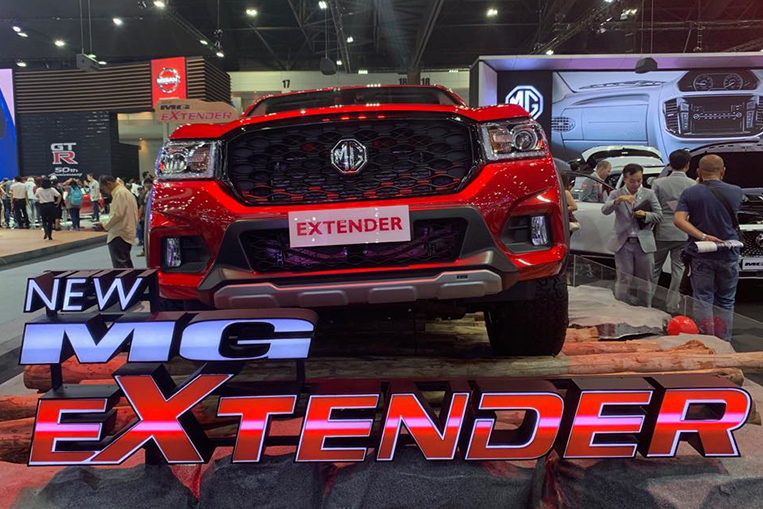 If the Extender model to be sold in our market is the same as the double-cab version in Thailand, then it will be powered by a 2.0-liter CRDI turbodiesel engine rated at 159hp and 375Nm, and mated to either a six-speed manual or a six-speed automatic transmission.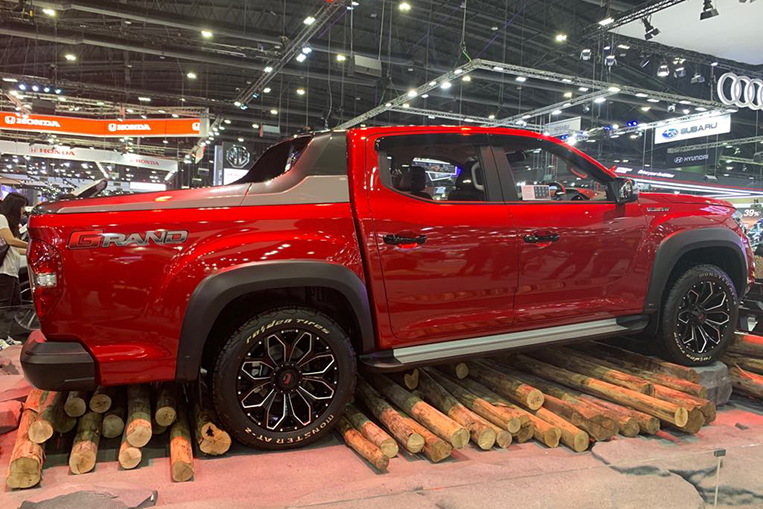 So, when is the Extender coming to our market? We've received two rather conflicting answers from insiders.
"No word about that yet," says Lyn Buena, executive vice president of The Covenant Car Company Inc., the distributor of MG vehicles in the country. "We hope to have it, but the 'when' part is still uncertain."
"It's coming next year," declares a source who gave us these photographs. Said source belongs to MG Philippines' dealership network. "It could come as early as the second quarter of 2020, but it could also be much later as they're still converting the vehicle to left-hand-drive. But they're definitely rushing it."
Whom to believe? Of course, the official channel of communication is always the distributor. But then, we've long learned that the distributor is often bound by confidentiality agreements, so it always has to issue safe, PR-friendly answers.
What do you think?