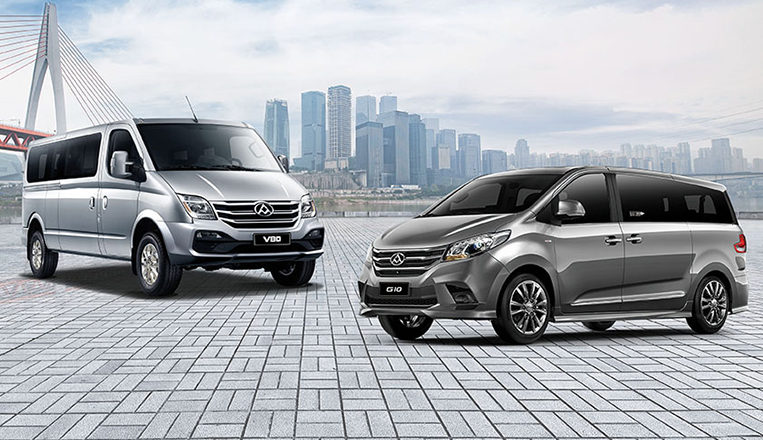 AC Automotive, the car business division of Ayala Corporation, has just officially added another brand to its portfolio: China's Maxus, a manufacturer that specializes in light commercial vehicles (vans, MPVs and SUVs). Maxus joins Volkswagen, KTM and Kia in the group's stable (plus Honda and Isuzu if you count its dealership ventures).
Tonight, Maxus Philippines has also launched the G10 MPV and the V80 van. Incidentally, the company will be helmed by Felipe Estrella III, who concurrently serves as president of Volkswagen Philippines. Reggie See, who was also previously involved in the Volkswagen operations, has been appointed general manager.
Launched by SAIC Motor in China in 2011, Maxus traces its roots to the United Kingdom, dating all the way back to 1896 when the Leyland Steam Van was born. In 1907, Leyland Motors was established, and nearly a century later, in 2004, the Maxus van was introduced by Leyland DAF Vans, the company that replaced Leyland Motors. In 2010, SAIC acquired the British firm's assets and spun off the Maxus model name into a whole new brand of LCVs. The Philippine distributor claims that the Maxus brand has been well received in such global markets as Latin America, Australia, New Zealand, Europe and Africa.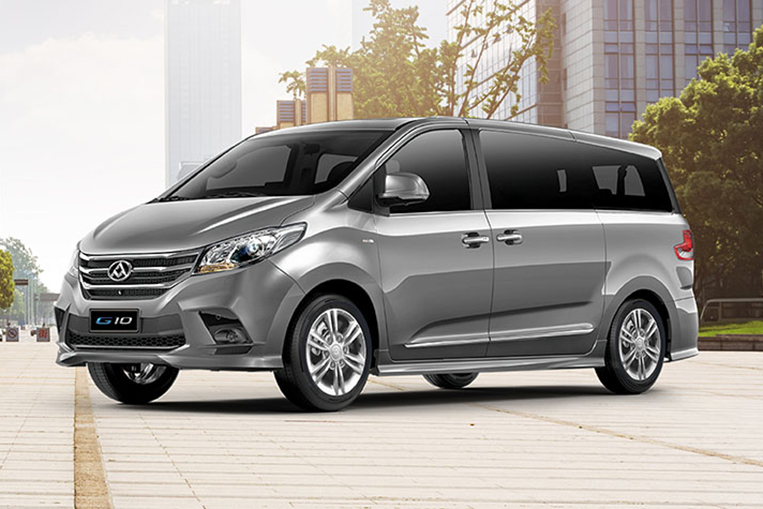 At the brand launch event—dubbed "Max It Out"—held at Blue Leaf Filipinas in Parañaque City, Maxus Philippines formally presented the two vehicle models that will be sold in our market.
The first is the G10, a nine-seater MPV powered by a 1.9-liter turbodiesel engine (148hp and 350Nm) and equipped with a six-speed automatic transmission. The G10 has four captain's chairs in the second and third rows, and a three-passenger bench seat in the fourth row. It boasts a six-speaker audio system, a seven-inch touchscreen display, USB and Bluetooth connectivity, front and rear air-conditioning, and a 220V power outlet. For safety, it has front passenger and side airbags, antilock brakes, Isofix child seat anchors, parking sensors, and a backing-up camera.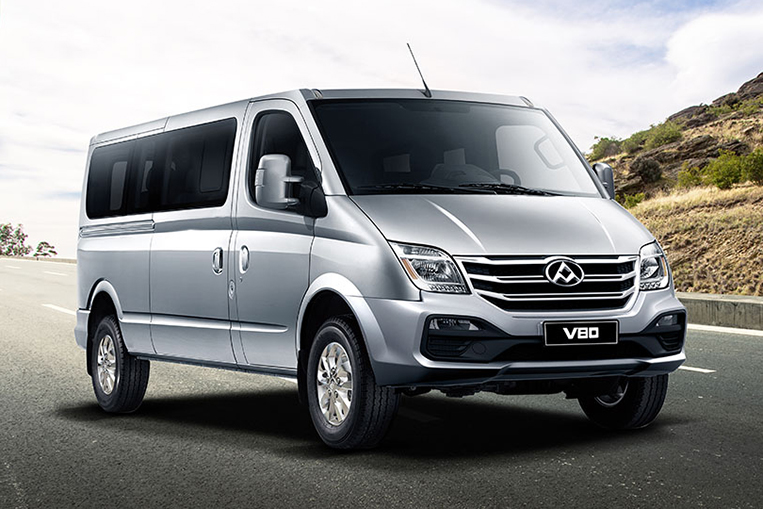 The second model that Maxus has brought to our market is the V80, which was originally the LDV van named Maxus. Available in three variants (Comfort, Transport and Flex), the V80 is powered by a 2.5-liter turbodiesel engine that produces 134hp and 330Nm. The range-topping Comfort variant seats 13 passengers, while the more pedestrian Transport version can accommodate 18 people. The Flex variant only has three seats, but that's because it's designed for cargo-hauling and targeted at small and medium enterprises.
V80 Comfort – P1,570,000
V80 Transport – P1,288,000
V80 Flex – P1,190,000
All Maxus offerings come with a three-year or 100,000km warranty. According to the press statement sent to us, initial servicing starts at the first 5,000km, followed by 10,000km intervals for succeeding preventive maintenance visits.
Interested buyers may go to the brand's first showroom and service center at Greenfield District in Mandaluyong City. The next outlets will be located at Aseana Manila Bay (Parañaque City), Quezon Avenue (Quezon City) and a still-unspecified Cebu address in the Visayas region.