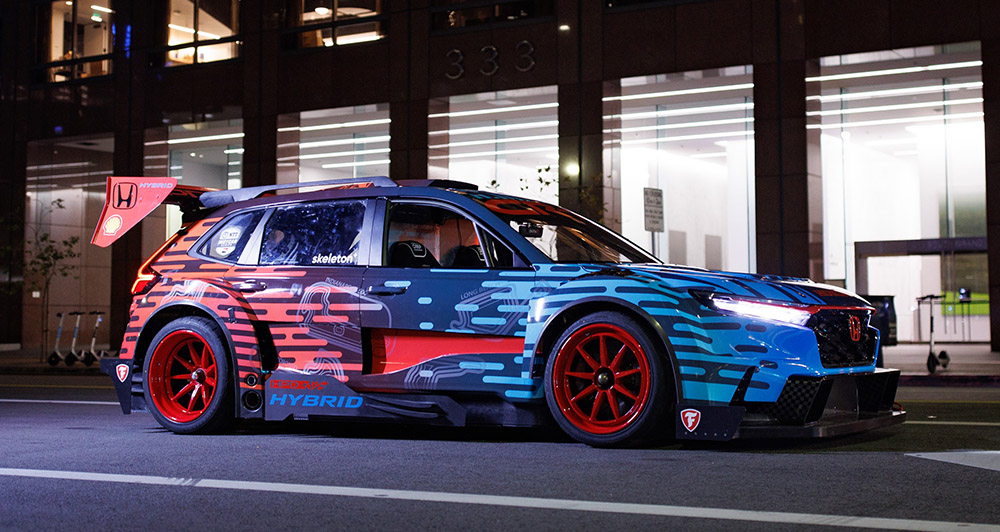 Last week, Honda of America teased a new hybrid SUV that is not made for the masses but ideally for the track maniacs. Finally, the one-off CR-V Hybrid Racer is unveiled with the purpose to showcase the future of Honda Performance Development (HPD) and the IndyCar series in 2024 onward.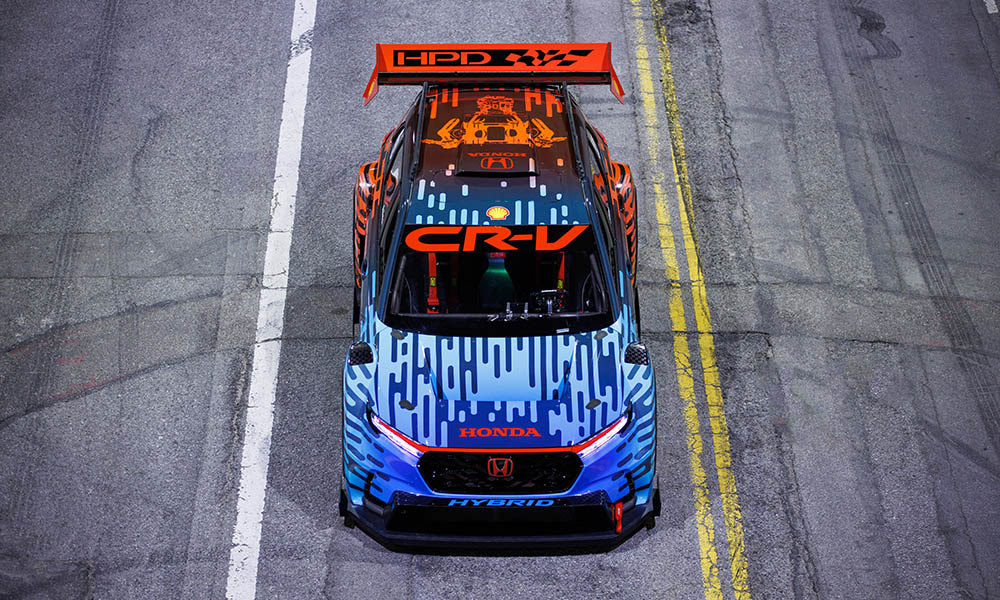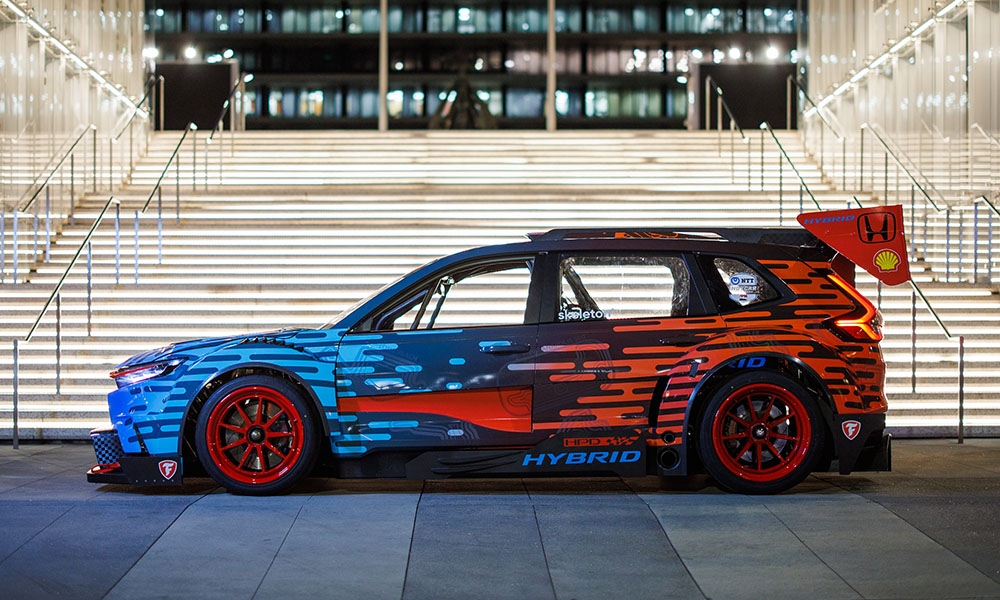 The CR-V Project Racer ditches the rear seats entirely, and now houses a 2.2-liter twin-turbo V6 racing engine used in this season's IndyCar championship. This engine is now paired with an electric motor from EMPEL Systems, and uses renewable race fuel from Shell. This serves as a rolling lab for HPD to experiment hybrid technology and sustainability in the largest American open-wheel racing series.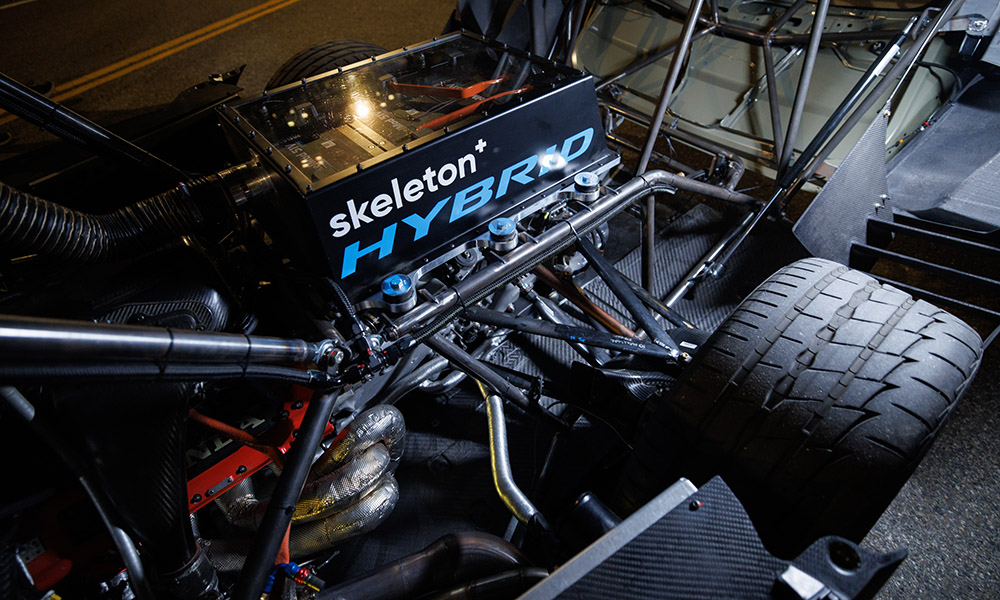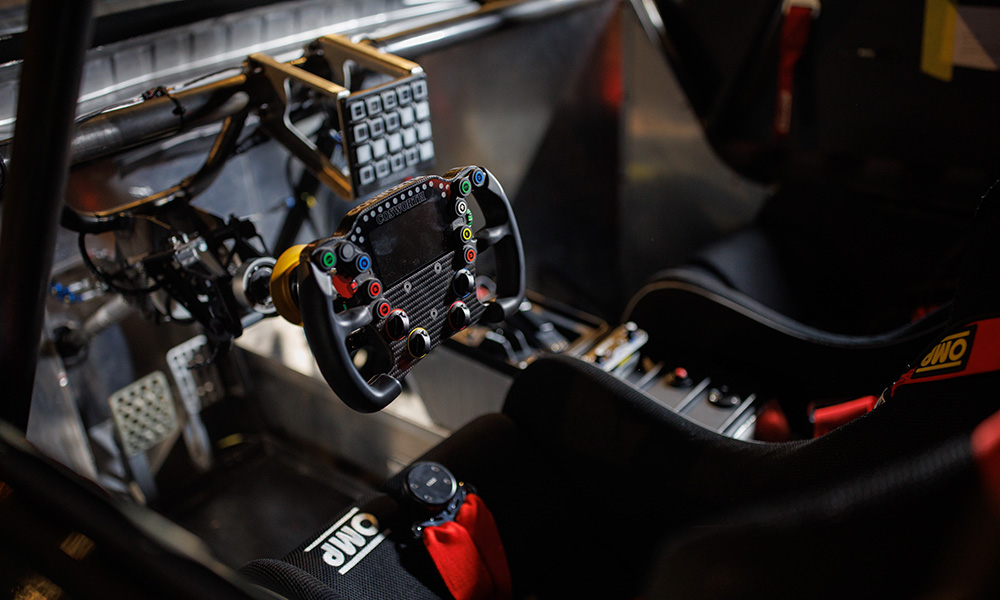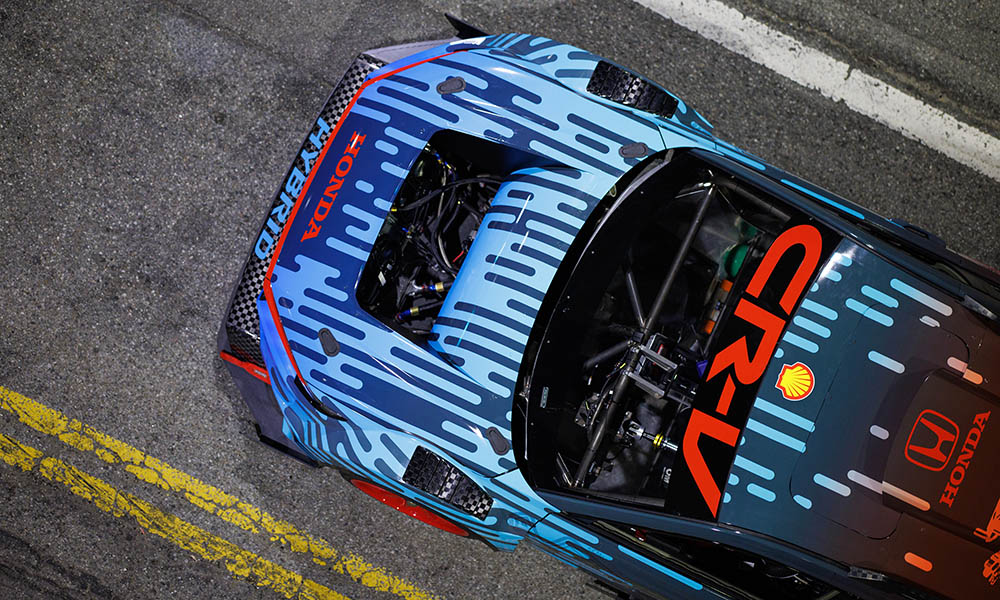 The new bodywork and interior no longer resemble a stock CR-V. The exaggerated wide flares and the huge rear wings are what you'd find in a time-attack or hill-climb build. Half of the front doors open upward like a butterfly, and the rear half of the body now serves as the hood. Inside lies a chromoly steel-tube frame chassis cocooning a completely stripped-out race interior.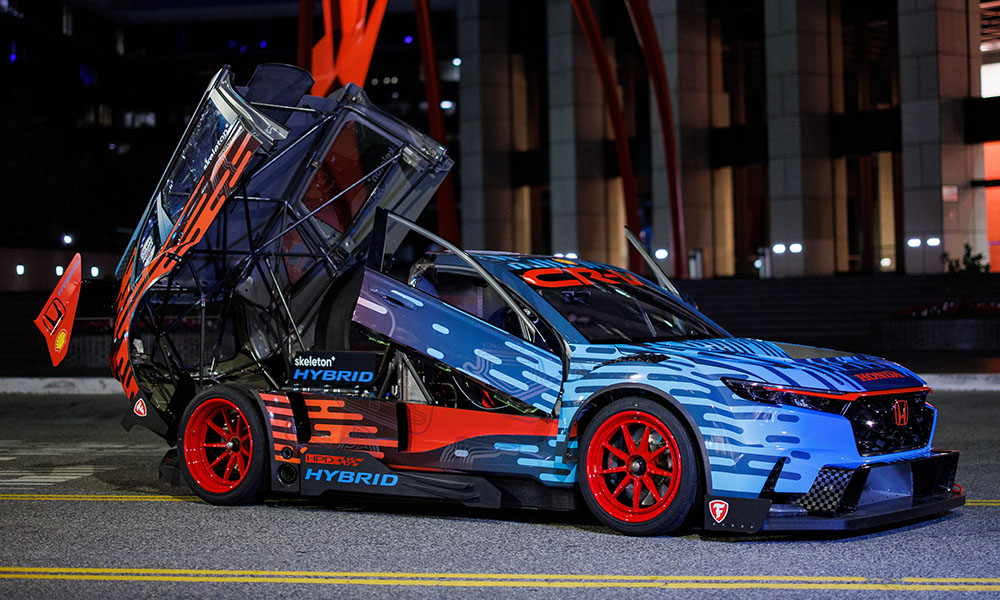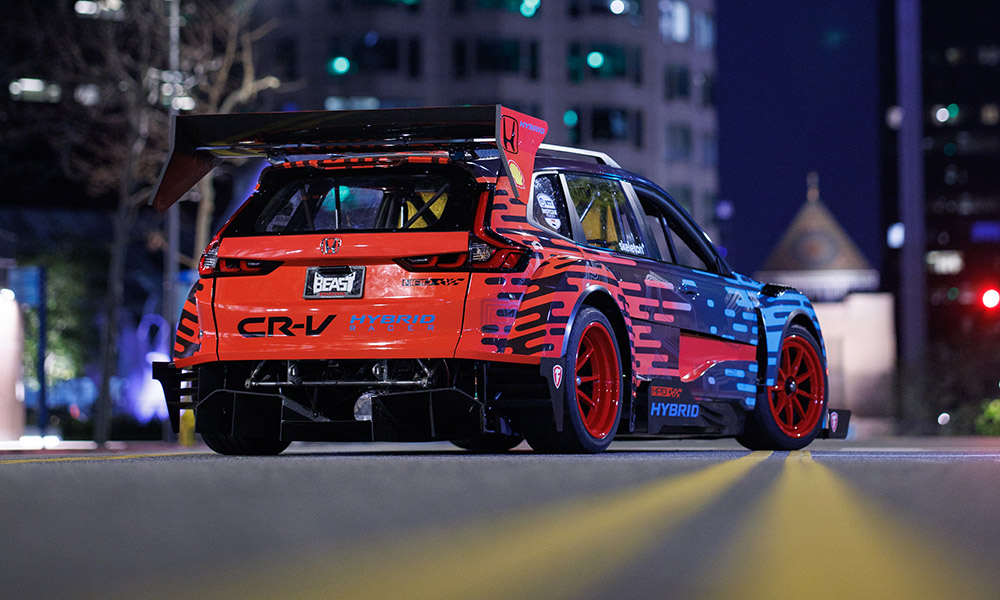 Interestingly, the suspension and the Brembo brakes are from two different Honda race cars: front components from the Acura NSX GT3 Evo and rear from the Dallara IR-18 IndyCar chassis. The 20-inch racing wheels from 2Elle Engineering are wrapped in Firestone Firehawk Indy 500 summer tires measuring 285/35 up front and a whopping 305/35 at the rear.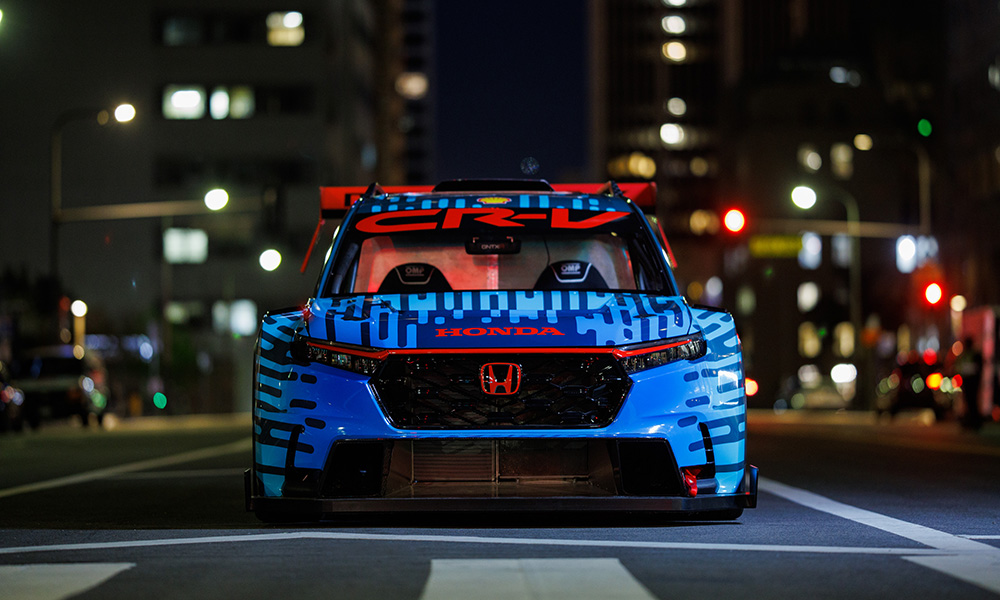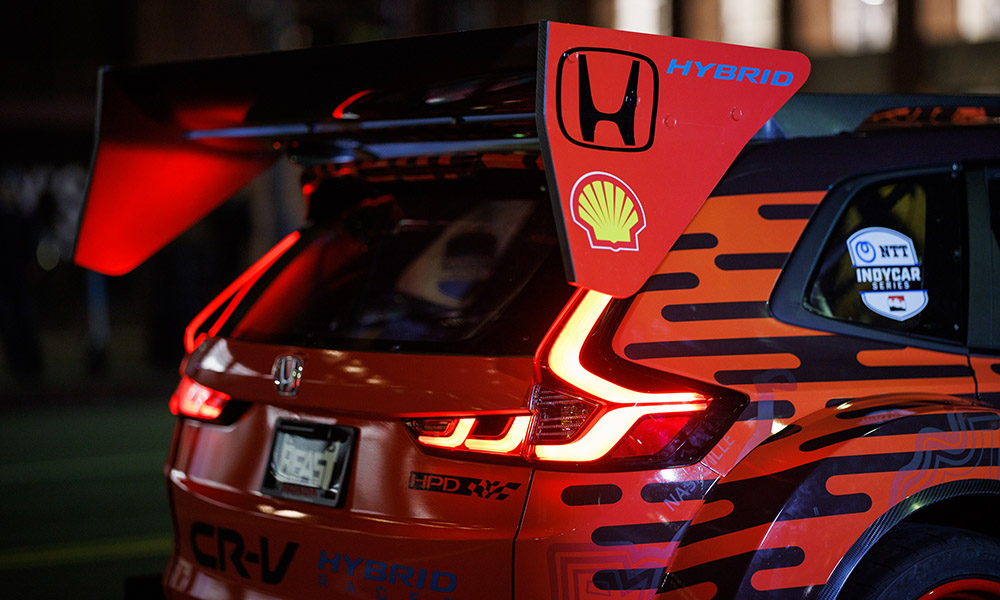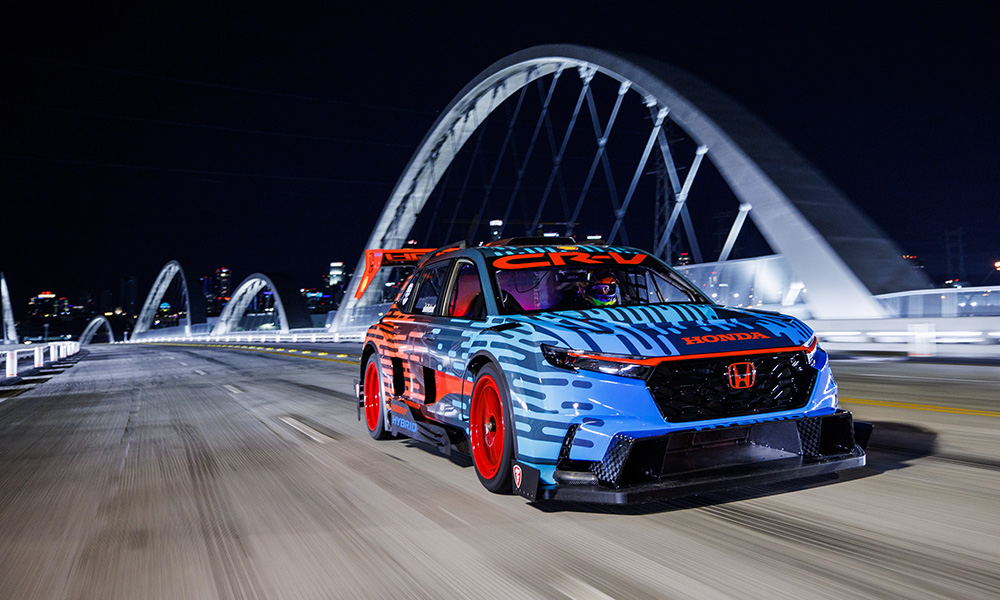 The CR-V Project Racer will make its physical debut at IndyCar's season opener in St. Petersburg, Florida, on March 3–5, and will reappear in future race weekends and various other events this year.