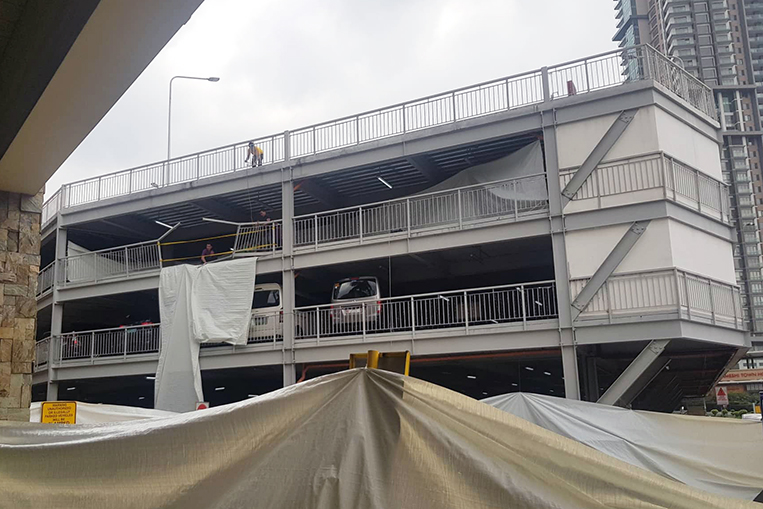 Yesterday, a Toyota Innova plummeted from the third level of a parking facility in Greenhills, San Juan. The vehicle owner was identified as Teodoro Llamanzares, who turned out to be the father-in-law of Senator Grace Poe. Thankfully, according to the lawmaker, the victim was okay even though he suffered "a few fractured ribs and bruises."
Now, the photos of the incident that circulated on social media clearly showed that the building had flimsy railings, prompting us to say on our Facebook page that "parking facilities need sturdier barriers."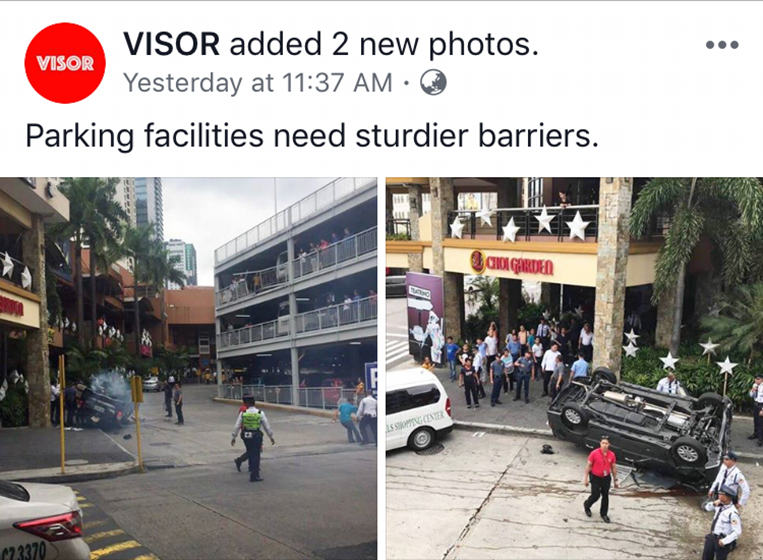 As with all Facebook posts, someone was bound to disagree. Indeed, a person commented:
No we don't need sturdier barriers what we need ar more educated/smarter driver and more sticker whenever giving a license…
That's 100% unedited, in case you're wondering. At first glance, the guy seemed to make a great point, bad grammar notwithstanding. But then another dude shot him down completely.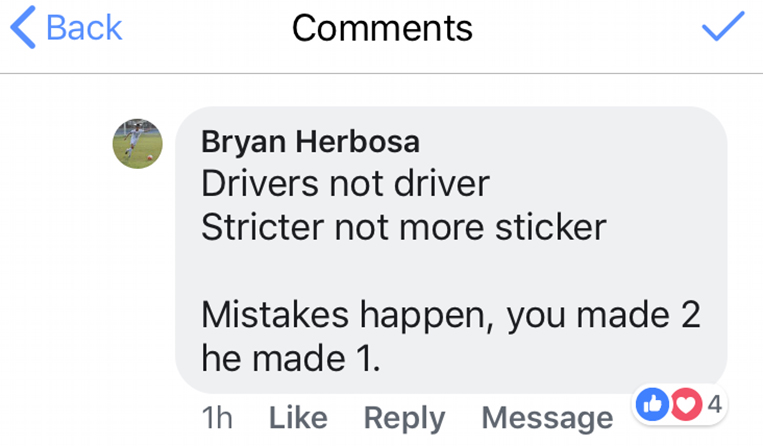 Damn. That's brutal. In fact, if you check the edit history of the comment in question, you'll see that there are more than just two mistakes.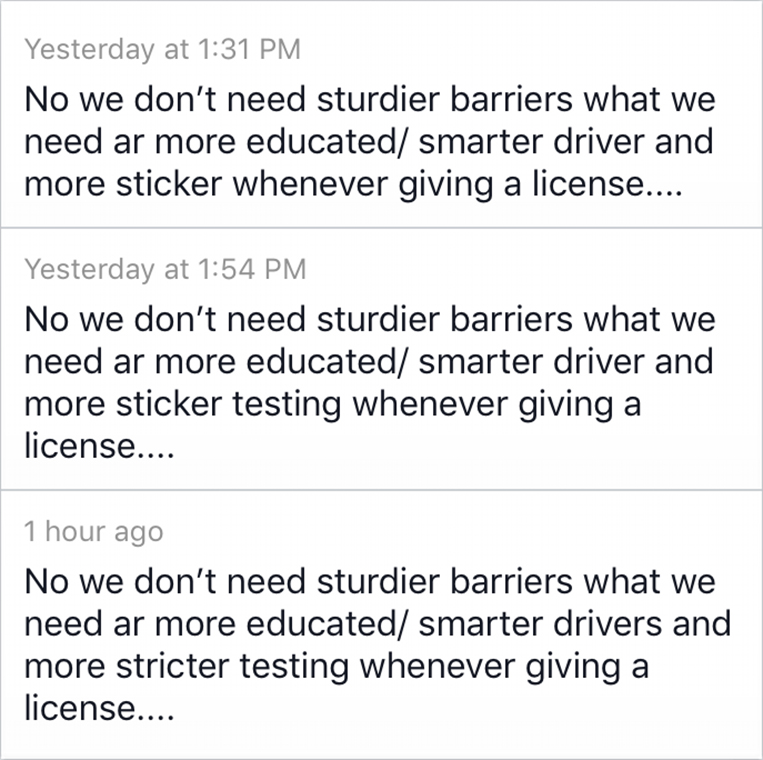 But seriously, the second commenter presents an unassailable argument: People make mistakes. All the time. Which makes it all the more important to construct robust barriers at multilevel parking facilities. We agree that we need to be stricter with the issuance of licenses to drivers, but that's just half of the equation. Accidents will always happen—even among skilled and smart drivers. The elderly are particularly vulnerable. That's why you put tire stoppers and railings as safety nets.
We hope that yesterday's incident will force operators of parking facilities to improve their safety measures.